Convert ACSM to PDF Without Breaking a Sweat
ACSM is the acronym for the Adobe Content Server Message file. This file is used by Adobe Digital Editions to download and activate Adobe DRM-protected content. It contains data from the Adobe Content Server that is used to verify that the book has been lawfully acquired so that the real eBook file can be downloaded to your computer and read on any of your devices using the Adobe Digital Editions program.
PDF is a Portable Document Format and is one of the most popular ways to share and store documents. It is a universal file format that preserves the original layout of the document. PDF files were created by Adobe and can be read on any computer, smartphone, or tablet.
In this short guide, you will learn how to convert ACSM to PDF without a hitch. For the quickest and safest experience, sign up for DoNotPay and use our nifty File Converter product!
How To Convert ACSM to PDF
You can convert ACSM to PDF online or using downloadable software. If you need to convert a single file quickly, an online file converter will save you a lot of time and trouble. You won't need to download any additional software or stress yourself out trying to figure out how the conversion process works. Online converters are easy to use—all you need to do is upload the file you want to convert, pick the output format, and hit Convert.
Offline converters are a completely different story. They produce higher-quality output and offer complete control over the conversion process. If you need to convert a bunch of files in as little time as possible, they may seem like your best bet. Keep in mind that this probably isn't an optimal choice if you have no previous experience with converting files.
The Common Drawbacks of Using an ACSM to PDF Online Converter
When you send a file through the internet, it is easy for companies and individuals to access and copy your information. This can take place without your knowledge or consent. So, if you've been looking to convert a file online, be sure to go over the Terms and Conditions carefully before using a certain converter.
Other issues you should be aware of before using an online converter are the following:
The quality of the converted file will be poor in most cases
You won't be able to convert multiple files in one go
The conversion of files bigger than 10 or 20 MB might not be possible
You won't be able to edit the converted file
You'll have no control over the conversion process
Convert ACSM to PDF With Minimum Effort Using DoNotPay
You won't have to worry about the safety of your data once you start using DoNotPay. We ensure that all of your personal information is kept safe, which is why we even delete it from our servers after 24 hours. Unauthorized parties will have no access to your files, so you'll have peace of mind knowing that you'll get high-quality files risk-free.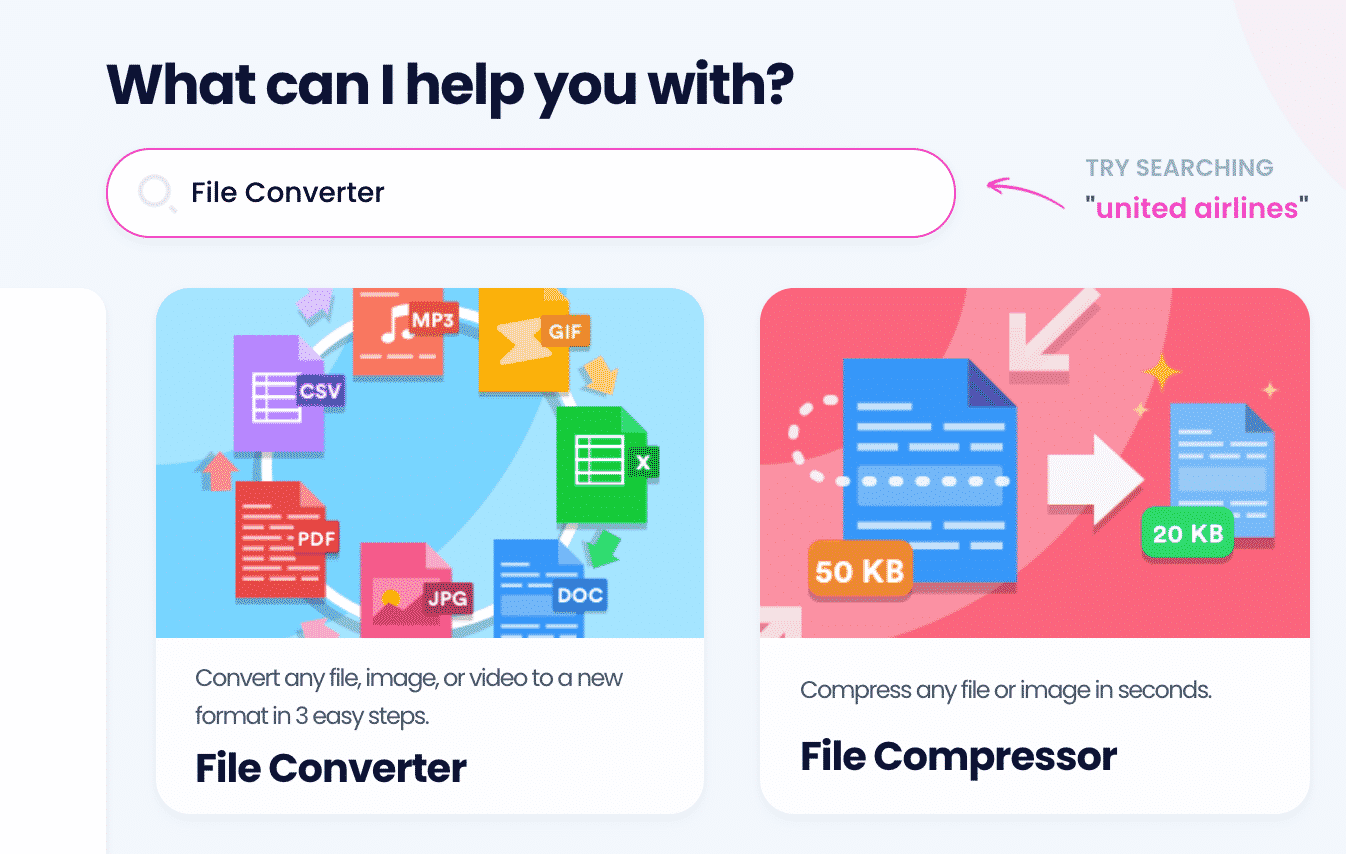 The conversion process takes only a couple of seconds. Initiating it is easy—all you need to do is log in to your DoNotPay account and follow the instructions below:
Open the File Converter product
Upload your ACSM file
Select PDF as the format you want to convert it to
Go to the My Disputes page and download your new file
By opting for our service, you can convert an unlimited number of files for a low monthly fee. Since our File Converter product is browser-based, you'll be able to use it no matter which operating system you have.
What Other Files Can DoNotPay Convert?
Apart from ACSM and PDF, DoNotPay can convert a variety of other files. See what else you can convert in seconds with our award-winning app in the table below:
Convert, Compress, and Download Anything With DoNotPay
Technology is advancing at a rapid pace, and it can be rather difficult to keep up. But there's no need to worry if you're not particularly tech-savvy—DoNotPay got you covered!
With our easy-to-use app, you can compress any file, download videos from the web, and convert online videos to MP3 files, all with a few clicks. There's absolutely no experience needed. Your files are 100% safe, and your privacy is ensured because we delete the converted and compressed files after 24 hours.
Save Time and Money With DoNotPay
On top of file conversion, DoNotPay has hundreds of different products that automate boring tasks and streamline complex processes. And the best part is—you get access to all of them, so you can use our award-winning app to save a ton of time and money.
Here are just a few examples of what DoNotPay can help you with: