Organize Construction Documents for Your Next Project in No Time
Are you starting a new construction project? If you are thinking about home or office improvements, you should know what construction documents you will need on the path ahead. 
DoNotPay can provide numerous useful legal documents and contract templates together with clear instructions on how to write them.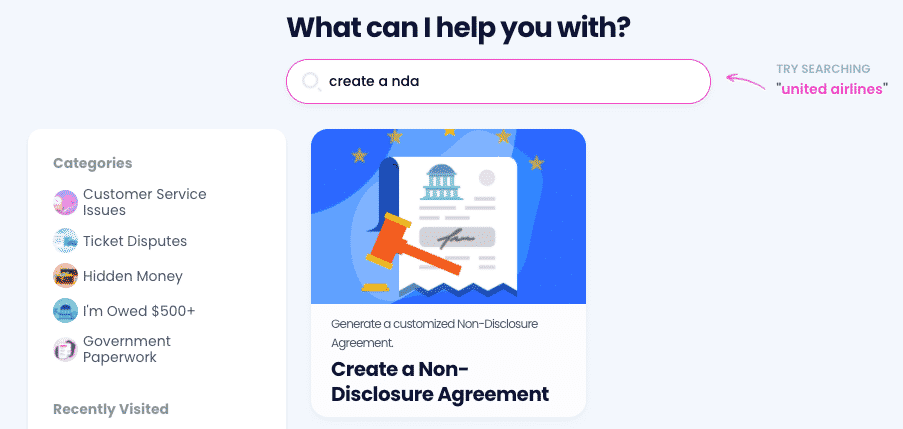 Are you running a business? Consider securing your operations and resources by getting a rock-solid operating, NDA, non-compete, or independent contractor agreement. 
What Are Construction Documents?
If you are starting a project negotiation and bid process, you need to prepare the necessary construction paperwork. These documents include the rights, duties, and responsibilities of all project parties.
The first stage in the life cycle of construction works is the construction document phase. You should know that these documents become legally binding for the owner and the contractor once the deal is signed and the project starts.
What Do Construction Documents Include?
Construction documents consist of:
Documents 
Segments

Bidding Requirements

Invitation to bid

Instruction to bidders

Information available to bidders

Bid forms 

Attachments

Bid security forms

Contract Forms

Agreement

Performance bond

Payment bond

Certificates

Contract Conditions

General conditions

Supplementary conditions
Apart from the parts listed in the table, construction documents include the following:
Specifications

Drawings

Addenda

Contract Modifications
DoNotPay can help you prepare legal documents to meet your project-specific needs. 
Contract and Conditions Play a Key Role in Construction Documents
The first part of the construction documents is the contract between the project parties. This is an essential legal part of all construction document records as it legally binds all the contractual parties. 
You can use standard templates provided by the American Institute of Architects (AIA) or opt for customized forms in DoNotPay's vast legal documents database. 
Certain legal requirements may dictate specialized contract forms, so make sure all your business and personal interests are taken care of in the text. You should also add any supplemental conditions that are project-specific. 
Specifications as Part of Construction Documents
Once you have taken care of the contract for your upcoming project, you are ready to further secure the foundation. 
Every contract relies on specifications and drawings, as they define the quality standards and requirements of material, products, services, and workmanship within the project. 
The owner and the contractor can find all the administrative procedures in this part of the construction documentation.
Different Methods of Specifying
There are four basic specifying methods:
Descriptive 

Performance 

Reference 

Proprietary 
The first method determines the precise properties of installation methods and materials. The performance method outlines the expected and required results. It also provides criteria for compliance verification.
The reference standards method includes criteria published by the government, trade organizations or associations, and other institutional bodies. 
Proprietary names are given in the final method as it lists products by the manufacturer's or brand name, model, designation type, and other specific properties. 
Specification Format of Construction Documents
The format of the Construction Specification Institute (CSI) is widely used since the CSI is the leader in the construction industry. 
To maintain the CSI standards, you should respect the rule of four Cs. Your specifications should be clear, correct, complete, and concise.
CSI has defined the construction divisions in its MasterFormat. They include:
General Requirement

Existing Conditions

Concrete

Masonry

Metals

Wood, Plastics, Composites

Thermal and Moisture Protection

Openings

Finishes

Specialties

Equipment

Furnishings

Special Construction

Conveying Systems

Mechanical/Plumbing

Electrical
The above-listed divisions are used for organizing specifications and additional relevant building projects in the USA and Canada.
Can You Create Construction Documents by Yourself?
Construction documents require a lot of knowledge of the construction industry. You should also have plenty of relevant experience, not only in implementing building projects but also in project administration. 
To prepare documents by yourself, you will need to draft action plans, analyze risks and opportunities, and ensure the necessary resources. 
You should hire a few experts to perform the necessary individual tasks and a lawyer to check the drafted contracts and any additional paperwork. The whole process can be pricey. 
DoNotPay Provides Valuable Legal Documentation 
DoNotPay can contribute to your future building project by supplying solid contracts to your construction documentation.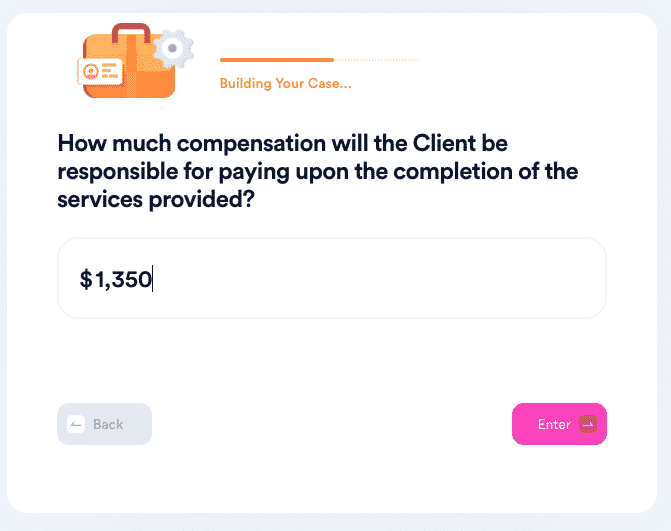 Here is how you can get your customized agreements:
Access DoNotPay from your

web browser

 

Enter the name of the document (for example,

lease agreement

)

Give the necessary details to our chatbot
Once you have provided the required information to the chatbot, DoNotPay creates a document tailored to your business or personal needs.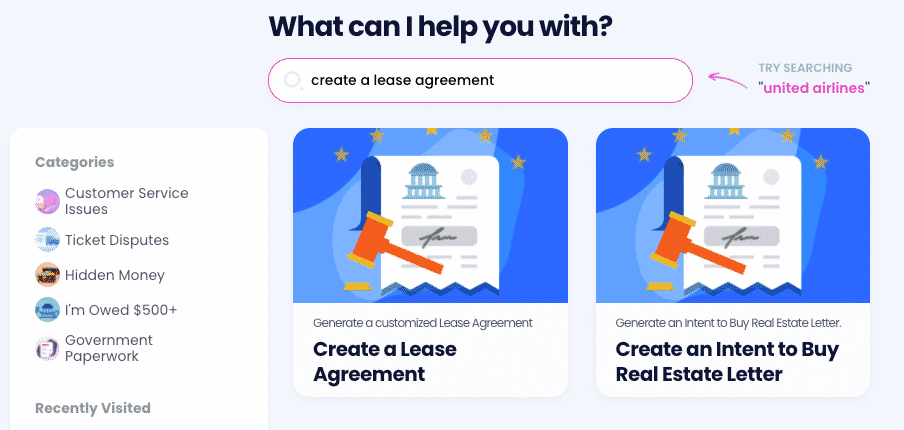 In previous sections, we have listed some of the business legal documents you can use. DoNotPay also offers agreements you may need in your everyday life. If you would like to purchase or sell a property, a bill of sale can come in handy.
Are you getting married? Congrats! We would suggest signing a prenuptial agreement first. If it doesn't work out, you might also need a custody agreement.
DoNotPay's Standardized Legal Document tool allows you to pursue new projects. You are the mastermind, and we are here to assist in legal matters. We will regularly update our document templates database, so stay tuned for more agreements. 
DoNotPay Is Your Shortcut Through Bureaucracy
With our app, you don't have to spend hours figuring out how to request a refund, cancel a service, or book a DMV appointment. 
We take over all the hard work! Forget about waiting in a phone queue for hours in hopes of reaching a customer service rep. Our AI-powered app will call any company for you and ping you when a human appears on the other end of the line. 
DoNotPay also speeds up the process of filing insurance claims, claiming warranties, reducing property tax, and drafting various legal docs. 
Keep the Communication Lines Clear With DoNotPay
Do you know how powerful DoNotPay's virtual credit card is?
This super-smart feature can not only sign you up for no-risk free trials but can provide you with an alternative email address. You can test any service without giving out your real email, which will keep your inbox clean from spam!
If you have family or friends within the U.S. prison system, our app helps you get in touch with them quickly. 
We can also make sure you don't become a target of text and robocall scammers! Keep your phone number private and avoid this type of harassment by using our Burner Phone feature!
In case you need to fax a document, there is no need to search for the instruction manual on how to operate a fax machine. DoNotPay makes it simple to send online faxes anywhere!