How to Get Constant Contact Free Trial Without a Credit Card

Marketing teams across the world are always on the lookout for new software products that can enhance the way they do their work. Right now, a  is the ideal thing to use to get marketing teams up to speed with the latest technologies and means of reaching the public.
Those who want to capitalize on this product and its free trial offer should turn to DoNotPay to help them get into it. DoNotPay has revolutionized the way that people get free trials these days thanks to the free virtual credit card.
What Is the Constant Contact Free Trial Offer?
The current free trial offer on the table from Constant Contact is for any new user who signs up will receive 60 days of their service without charge. That is a big deal for a lot of people because 60 days gives them enough time to really determine if this type of service is right for them and their company.
They know that Constant Contact is one of the most powerful tools in the marketing space, so it just makes sense that they would want to jump on the free trial offer as something that they can benefit from enormously.
60 days of free service is enough time to:
Run a campaign or two through the service to see if it is right for your company
Check out the numerous features that this company offers to its users
See how you can implement Constant Contact into your business every day
Work out any issues that might arise that could be corrected
People do appreciate that they can get the 60-day , but they still have a few other questions. They mostly want to know how much the service will cost once the free trial is done, and they want to know how they can avoid being charged after their free trial is over. We have the answers to both of those questions.
What Are the Charges After the Free Trial Period Is Over?
There are two tiers of pricing offered by Constant Contact in relation to their product. You can choose to get either plan, depending on which one seems more fit for your particular needs. The pricing structure breaks down like this:
| | |
| --- | --- |
| Constant Contact Subscription Plan | Price |
| E-mail | $20/month |
| E-mail Plus | $45/month |
The basic e-mail plan is not going to have all the bells and whistles that the e-mail plus plan does, but it is also about half the price. You just have to decide how much power and functionality you really need.
How Can You Avoid Paying Additional Monthly Charges?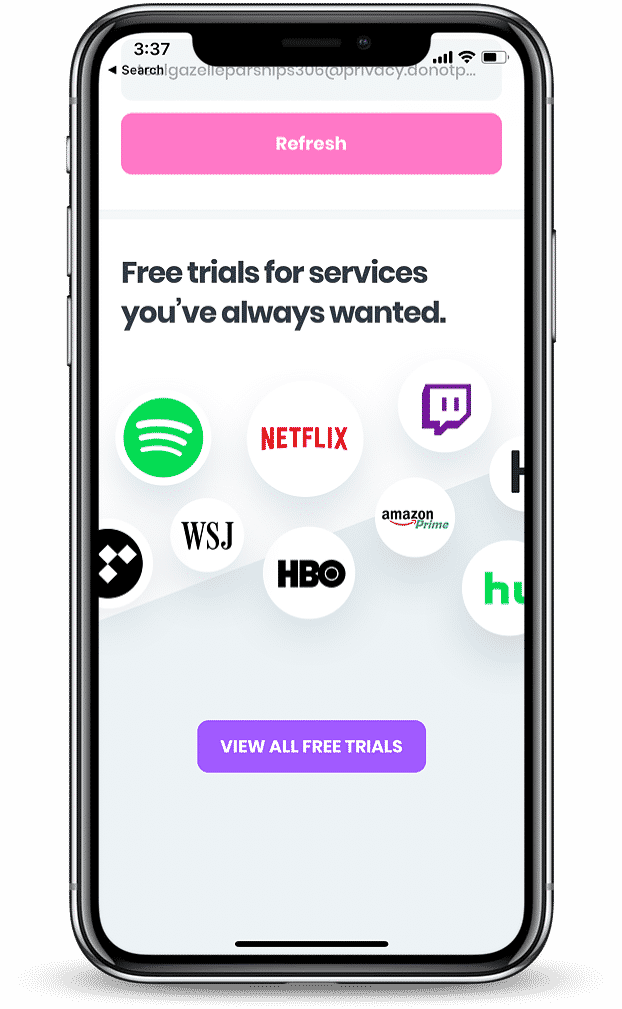 It is unwelcome when you see additional monthly subscription charges that you had not intended to pay show up on your monthly credit card statement. Those are the moments when it is understandable that anyone would want to scream out of anger. They don't want to pay more than what is absolutely necessary to get the products that they need, but some companies are more than willing to take advantage of the situation and continue to charge their customers for services that they did not want and did not ask for.
To avoid these charges, consider looking at the DoNotPay virtual credit card. What you will receive with this card is the ability to avoid excessive charges because:
The card creates a new number to be used with each purchase.
The card will deny unauthorized monthly charges.
The card protects your identity and keeps you from having to purchase more than you want.
Here are a few other things to know about our virtual credit cards:
DoNotPay offers a virtual credit card because they know that it is saving people money and that if people really want a free trial, they are going to feel more at ease getting that free trial when they use this card.
Users of the DoNotPay virtual credit card do not have to fear as much as some others might about where their money is going and who they are purchasing a subscription from. It is all protected with this amazing product.
How Else Is DoNotPay Helping Society Today?

DoNotPay puts a lot of different products in its pipeline to try to keep people happy and show them that they can live differently than they are now. They sincerely hope that everyone who tries out their services will see how much of a difference they can make, and this will help them understand why they simply cannot go back to living without them. Here are a few of the products that DoNotPay has helped people out with:
If there is a service that you need help with, there is a good chance that DoNotPay has the answer for you.  what they are all about today and start saving time and money.