What Is a Connecticut Power of Attorney and How To Get One
If you need a Connecticut power of attorney (POA) but don't know how to get one, don't worry because DoNotPay is here to help!
Due to all the legislation technicalities, a POA document might be hard to understand. Hiring a lawyer to draft one for you is wise but expensive. We'll explain everything you need to know about different POA documents and show you how to draw up your power of attorney in minutes!
How Does a CT Power of Attorney Work?
A power of attorney is an agreement that gives one party (agent) powers to act in another's party (principal) name. It specifies the agent's authorities and their obligations towards the principal. There are several types of power attorney:
Medical
According to the Connecticut state laws, all POAs executed in CT are presumed durable. This means that the POA will stay in effect if the principal becomes mentally incapacitated.
What Powers Can You Transfer With a CT POA?
A power of attorney document can transfer the authority to:
Make a gift
Disclaim property
Act on behalf of the principal in situations that require trust, loyalty, and honesty
Utilize any power the principal may have over their:

Digital devices
Digital assets
User accounts
Electronically stored information

Create or change survivorship rights or beneficiary designation
Act as if they're the owner of the principal's intellectual property
Create, modify, revoke, or terminate an inter vivos trust effective during the principal's lifetime
How To Get a Power of Attorney in CT
You have several options to get a power of attorney in Connecticut. Here's what you can do:
Write one yourself
Hire an estate planning lawyer
Use DoNotPay and get a personalized POA in minutes
Your power of attorney letter has to include the following elements:
Element
Specifications
Title
A clear and specific title must be added to avoid any confusion. For example, Bank Power of Attorney
Dates
A specified date on which the document was signed has to be included. In case the agent should receive powers on a different date, that date should be added as well
Names
To be easily identifiable, a power of attorney needs to contain the following information about both signing parties:

Names
Addresses
Contact info

Powers
The specific acts that the agent is authorized to perform need to be listed
Frequently Asked Questions About a Power of Attorney in CT
Check out the most frequently asked questions regarding power of attorney in Connecticut:
When does a power of attorney usually become effective?
Does an agent have the power to change a will?
Do I need a lawyer to draft a power of attorney?
When Does a Power of Attorney Usually Become Effective?
A power of attorney agreement in Connecticut is effective as soon as you sign it and have it notarized. In case a springing POA is signed, it will kick in when a specific event happens, for example, the incapacitation of the principal.
Does an Agent Have the Power To Change a Will?
A power of attorney agent cannot change, alter, or revise a will, even if the principal is mentally incapacitated.
Is a Lawyer Needed for Drafting a Power of Attorney?
A lawyer is not needed for drafting a power of attorney agreement, but it's desirable to have one to ensure the document is transparent and enforceable.
Use DoNotPay To Create a Power of Attorney in Connecticut Without a Lawyer
Don't want to waste time creating a POA on your own or spend big bucks on lawyers to do it for you? DoNotPay offers a professional power of attorney that'll suit your every need! With our easy-to-use Power of Attorney product, you'll be able to draft the document in minutes.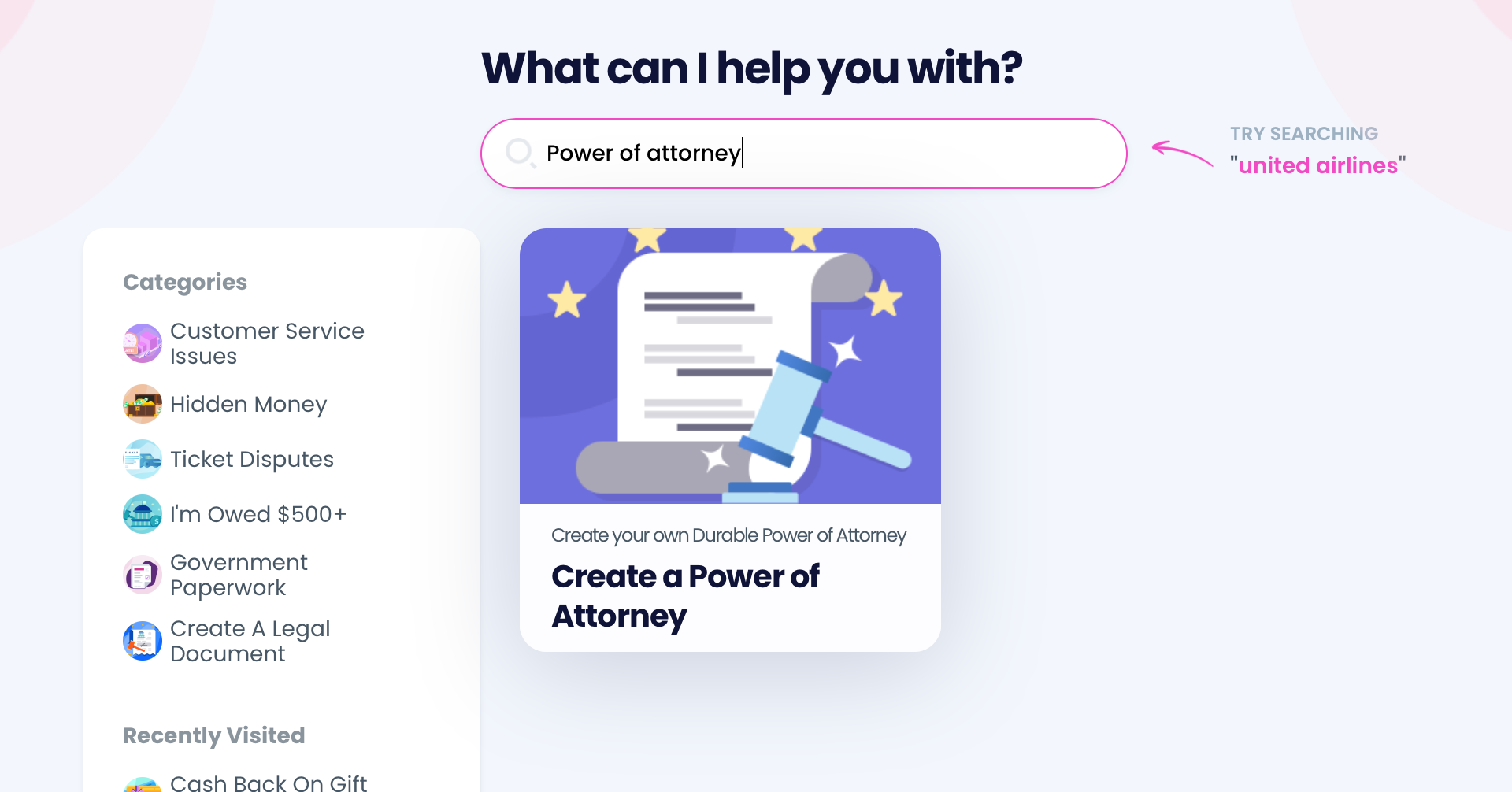 Here's the drill:
Sign up for DoNotPay from your preferred browser
Select our Power of Attorney product
Input the necessary details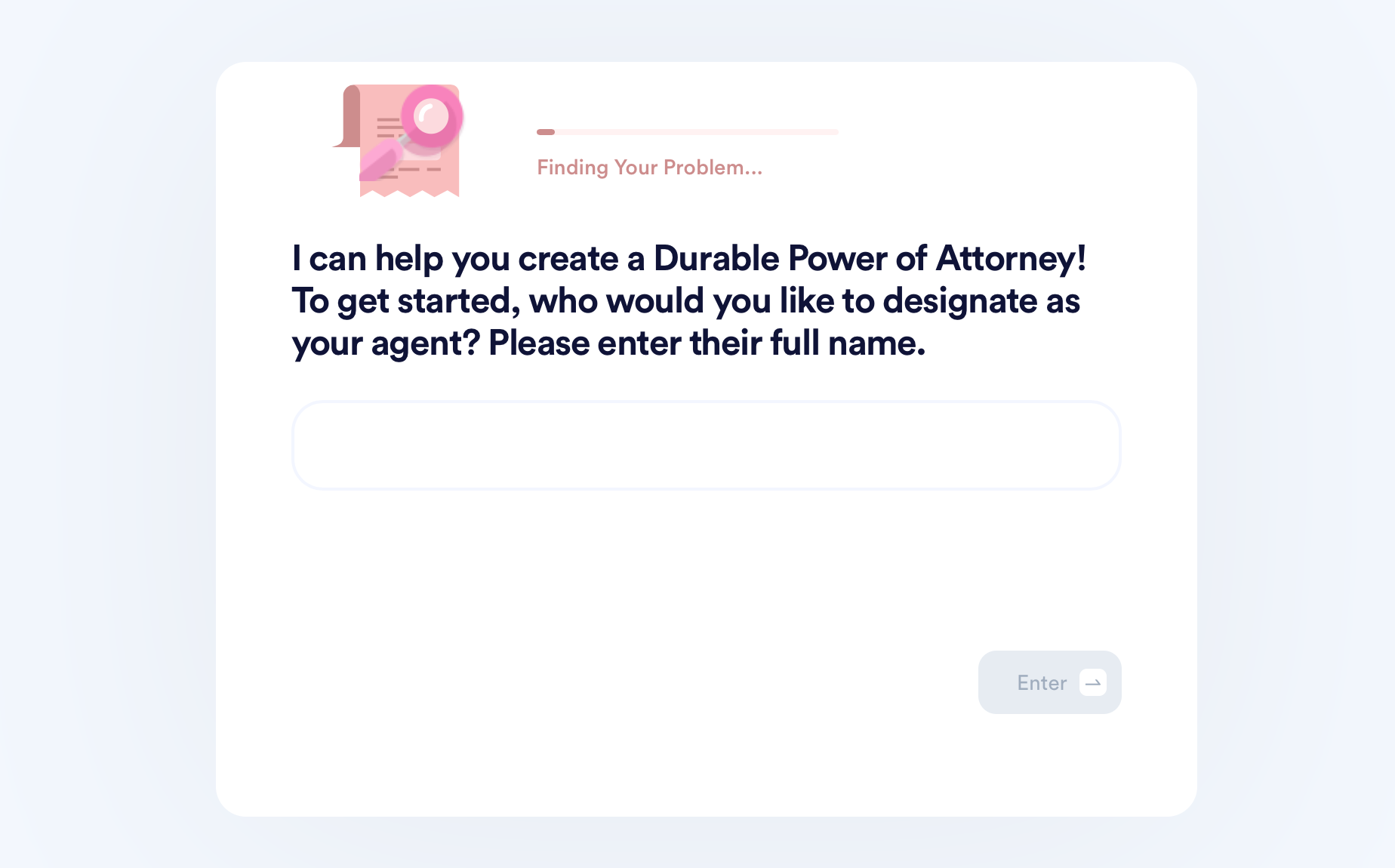 Once you're done, we'll automatically create a POA agreement for you! Keep in mind that both parties must sign the document.
Does a Power of Attorney in Connecticut Need To Be Notarized?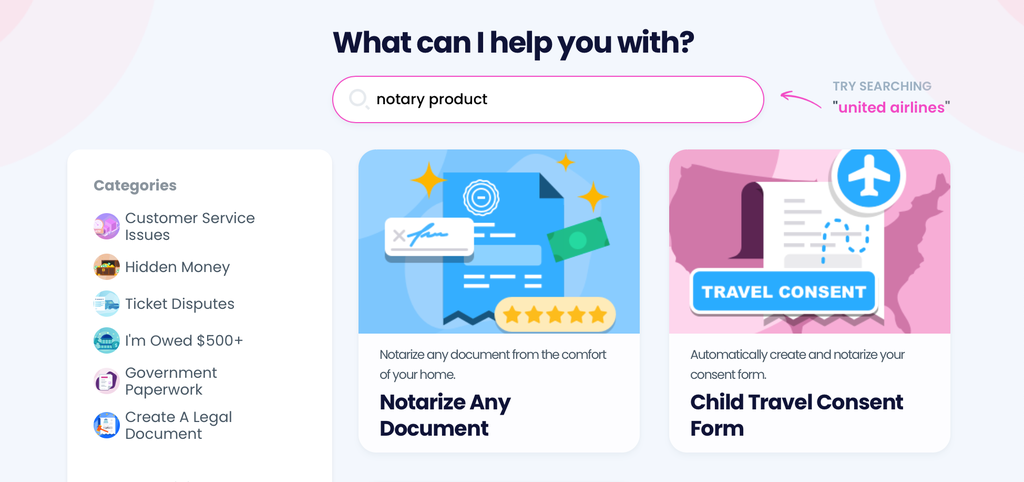 When you draft a POA agreement, you must get it notarized because it's required by the Connecticut state laws. Did you know that you can do it without leaving DoNotPay? Our Notarize Any Document feature is integrated with the POA one so that you can get everything done in a flash.
In case you already have a POA document, you can still use our app to get it notarized. Here's what you need to do:
Select our Notarize Any Document product
Upload your POA
Give us your email address
Once we process your request, we will send you an email containing a link you should follow to confirm your appointment with an online notary and get your POA notarized from the comfort of your home.
DoNotPay Helps You Travel Safer and Easier
Our platform, built to fight bureaucracy and provide easier legal access, can prove to be indispensable when you travel.
If you're looking for some extra cash to fund your world adventures, you can find unclaimed money under your name or enter free raffles to win luxurious trips using our app.
DoNotPay can also help you draft a child travel consent form, fax it, mail it, or have it notarized online.
If anything goes wrong, our AI bots will assist you with:
Do you prefer road trips? Use DoNotPay to get ready for your driving test, book DMV appointments, or contest those annoying parking tickets!
You Can Always Do More With DoNotPay
Our platform can be used in so many different ways. Thanks to loads of useful products and services available within the app, our subscribers can draft legal documents, fight workplace discrimination, or get compensation for fighting robocalls.
We can help you deal with difficult neighbors, stop stalking and harassment, or sue anyone in small claims court.
If you have a problem, DoNotPay has a solution.