How to Challenge Congestion PCNs the Easy Way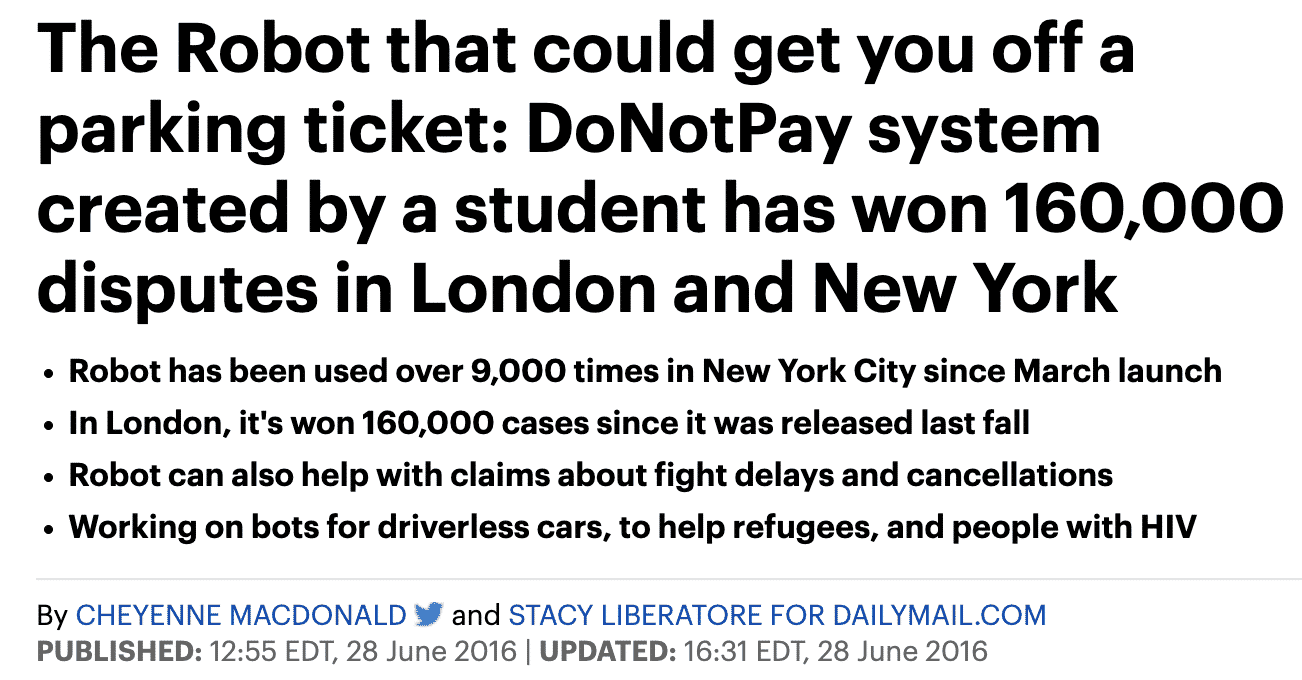 Parking Charge Notices or PCNs, brought in $65 million for UK authorities in 2020. Additionally, private firms issue an estimated 22,000 tickets every day. PCN revenue is a nice source of additional income for local governments, but it doesn't have to hurt you. With the help of DoNotPay, you can challenge a congestion PCN in a few simple steps.
Receiving a Parking Charge Notice for Congestion

A Parking Charge Notice or PCN is a penalty for violation of parking regulations. It can be paid or contested by informal or formal appeal.
You will not incur a criminal record or points on your licence. PCNs can be used for some moving traffic offences too, particularly in London, such as the use of bus lanes, restricted turns, no entry, or yellow box junctions.
You may receive a PCN by post, by hand, or applied to your car windshield and you have 28 days to pay or contest the fine.
Common parking ticket fines are as follows:
Up to £70 outside of London
Up to £130 within London
The penalty is usually discounted by 50% if paid within 14 days. However, an unpaid PCN penalty is treated as a civil debt.
How to Pay a Congestion PCN
The way to pay a PCN will depend on the type and who issued it. You have 28 days to pay, or you can pay within 14 days for a 50% reduction. For a congestion charge PCN from TfL, you will need to go to their website to pay the fine.
Because certain local governments lack civil parking enforcement powers, parking is enforced by the police or police-employed traffic wardens, who will issue a Fixed Penalty Notice (FPN) that is enforced through the criminal judicial system.
How Do I Challenge a Congestion Parking Fine?
If you would like to appeal, there is a process. First and foremost, do not pay the fine. Paying the fine is an admission of guilt and the case will be closed. You must file the appeal within 14 days of receiving the fine.
There are two types of appeals, formal and informal. An appeal will only be granted if one or more specific statutory grounds for appeal apply, which can be found on the websites of the independent adjudicators.
If your informal appeal is denied, you'll get a 'Notice To Owner' (NTO) that formally orders you to pay the initial amount. You will have an additional 28 days to do so. At this point, you will file a formal appeal. The NTO will advise you on how to do this. Here are the websites for the UK.
If you fail to pay, the penalty will increase another 50% and it might affect your credit rating.
What Happens if You Don't Pay Parking Tickets in the UK?
Ideally, you should not let any fines go unpaid as it can have stiff consequences. Some of those consequences include:
The cost goes up as you might have to pay court costs – and PCNs are increased by 50% if you don't pay in time.
Your credit rating could be affected.
The court could send bailiffs to take your belongings.
Contest Tickets in Less Than 120 Seconds 
DoNotPay has an excellent track record as we have handled more than 200,000 tickets. Standard Co even declared that we have helped save users at least £2.9 million in parking ticket fines. Allow us to help you save money this time just follow the simple steps below:
Log in to DoNotPay and go to the Ticket Disputes category. Select the Parking Ticket product.

 

Upload a photo of your citation.

 

Provide us with some details on why you believe the citation issued is a mistake.

 

That's it! You'll receive an appeal letter that contains the best argument to win your case.

 
It's really that simple! You can use the carefully crafted appeal letter to serve as your argument when you challenge your ticket.
What Else Can DoNotPay Do?
Overturning a PCN is just one example of the many ways DoNotPay can help you. We can also assist with:
We have challenged parking tickets both in the US and the UK. Here are some examples:
Congestion PCNs can be frustrating and confusing, but you don't have to just pay the fine. Sign up with DoNotPay right now and win your appeal with a few easy steps.