Everything You Should Know About Coming to Work Sick
Paid sick leave is not mandated by federal law, which is why many employers force their employees to go to work while sick. With the COVID-19 pandemic showing no signs of slowing down, people who come to work sick can easily endanger those around them.
Is there an alternative to coming to work sick or having uncomfortable conversations with your boss about time off? Yes, there is—!
Why Do Many Employees Feel Obligated To Work While They're Sick?
Numerous employees go to work while sick because they:
Are afraid they will lose their job if they take time off
Have too much work and are trying to meet important deadlines
Work for a company that does not provide paid sick leave
Cannot find someone to fill in for them while they are away
Don't think their illness is serious or contagious
What Should You Do if You Feel Sick at Work?
If you are feeling unwell while at work, you should:
Tell your colleagues so they can maintain social distance to avoid exposure
Request to work from home
Working from home is a great option if you fear you have a communicable disease such as COVID. Don't come to work sick if you can get emergency leave or work from home to ensure your and the safety of those around you.
Can My Employer Deny My Request for Sick Leave?
Since there is no federal law about sick leave, companies can accept or deny such requests according to their own policies. If you work for a company that falls under the federal Family and Medical Act (FMLA), your employer is obligated to grant your leave request, although your leave might be unpaid.
To qualify for FMLA protection, an employee must:
Be employed by a company for at least 12 months
Put in a minimum of 120 hours of work during those 12 months
Work for a company that has at least 50 workers who live within a 75-mile radius
Are Sick Leave Laws the Same in Every State?
Sick leave laws vary by state in the United States. While some states make it mandatory for employers to give their employees paid time off for dealing with an illness or taking care of a family member, others don't have any such rules in place.
We can provide more details on the specific laws in several states, including:
DoNotPay Helps You Apply for Sick Leave Quickly
If you are unsure about how to apply for sick leave—or what to write in the email—use our Request Sick Leave product and leave the work to us!
To handle this annoying task with ease:
and search for the Request Sick Leave feature
Provide some details about yourself and your employer
Tell us where you're from so that we can show you state-specific options
Sign electronically and click on Submit
We will generate a custom request letter which will include details, such as why you've requested sick leave and how many days you would like off. You can also choose to email the request directly to your employer from the app!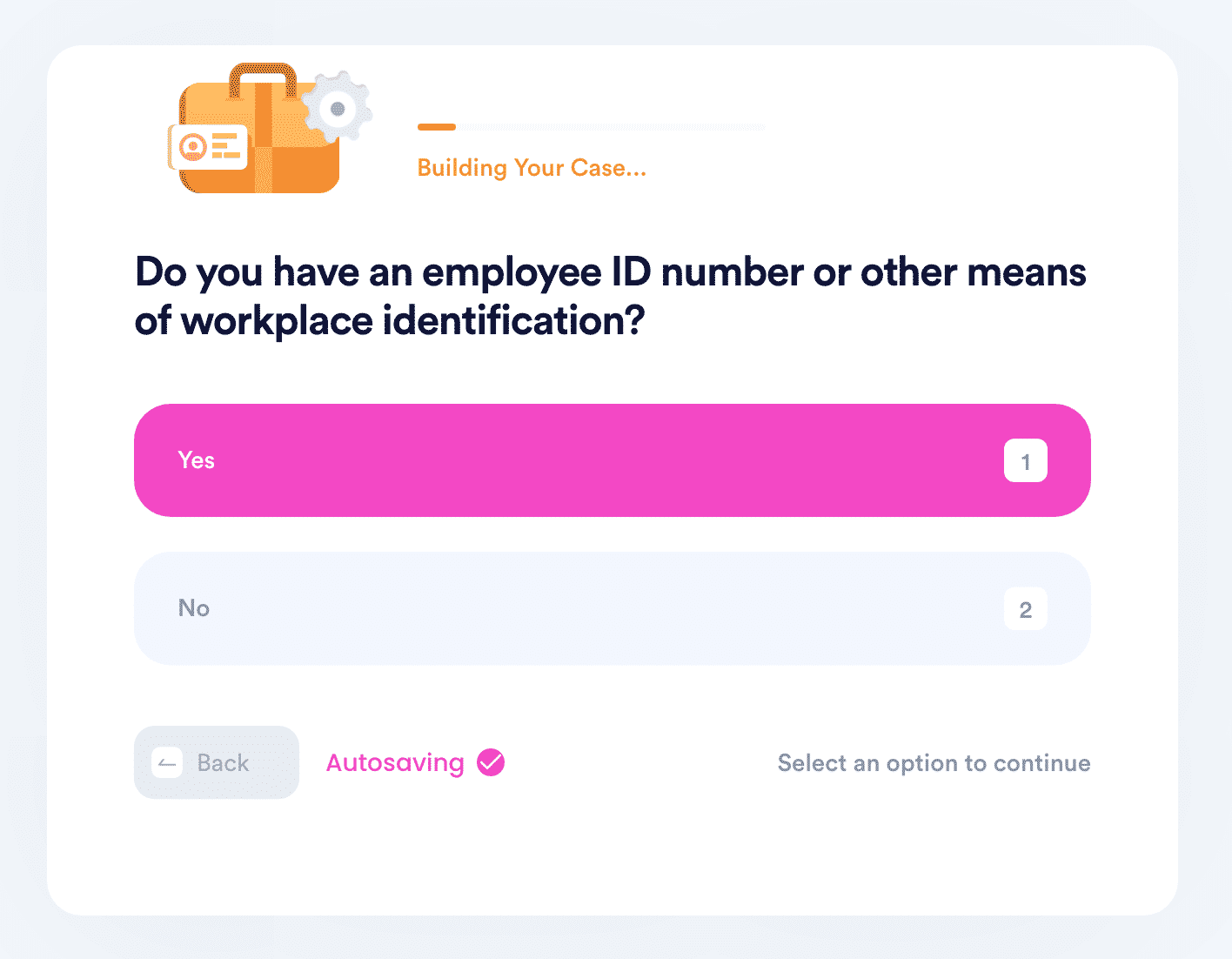 Has Your Employer Wronged You? Sue Them in Small Claims Court With DoNotPay!
If you are legally entitled to paid sick leave, you can sue your employer in small claims court for forcing you to work! DoNotPay can help you:
Draft a demand letter
File the lawsuit
Gather all required paperwork
Create an argumentation script to be used in court
What About Other Perks Our App Offers?
DoNotPay offers valuable assistance with the following tasks:
DoNotPay Cares About Health Matters
Finding suitable and verified clinical trials you can participate in is often complicated and time-consuming. Still, with DoNotPay, it becomes a breeze! Our platform allows you to search through clinical trial databases and apply for the ones that seem acceptable to you.
If you want to make sure your health wishes are honored if you get too sick, we help you compose an advance health care directive based on your preferences. That's not all—you can also name a person who can decide on your finances and estate if you get incapacitated by creating a power of attorney in our app!