Comcast Lawsuit: Everything You Need to Know
Comcast is a large cable television company providing cable TV, broadband Internet, and telephone landlines, occasionally under the brand name Xfinity. The company has been particularly successful in lobbying its interests, allowing it to secure a near-monopoly despite inefficient corporate governance and utter customer dissatisfaction.
According to surveys by the American Customer Satisfaction Index (ACSI), Comcast had the worst customer satisfaction rating of any company or government agency in the United States.
The Consumerist runs readers polls to name the most hated company in America. Comcast also regularly features in these polls. The website gave the "Worst Company in America" award to Comcast twice, in 2010 and 2014.  
Customers are so disappointed with Comcast services and the lack of reaction to the complaints that they have even set up a dedicated website where clients are invited to "share their nightmare." Many dissatisfied customers would like to protect their rights in court, but Comcast's well-thought-out Customer Agreement and customers' lack of legal knowledge prevent many from filing a lawsuit. Some lawyers discourage customers from suing Comcast, saying that Comcast can afford many lawyers, and any dispute will be too expensive for an individual to handle. 
Still, suing Comcast is not only possible but also easy. Especially if you let DoNotPay automate the process for you. Access DoNotPay in any web browser. You will find everything you need to know about Comcast lawsuits in this article. 
Can you file a lawsuit against Comcast?

The Comcast Agreement for Residential Services clearly states that any disputes involving a customer and the company should be resolved through individual arbitration. That means that customers cannot sue Comcast in court. 
If they try, as in the case of Kristian v. Comcast Corp., where a subscriber sued the company for inflating their service prices, Comcast invokes the arbitration agreement and compels arbitration in response to any claim filed against it. The corporation has successfully won many such cases proving that: 
It imposes tricky legal agreements on all customers as part of its business practices

"Any dispute" falls within the scope of the arbitration provision, which is clearly stated in the Agreement

Customers are given a clear alternative, the right to opt-out of the arbitration clause.      
Comcast says that if you do not agree to have your disputes arbitrated, you should inform them of your wish in writing within 30 days of activating your Xfinity service, choosing one of the two options:
Visit

this page

and fill out the form

Send a letter to Comcast 1701 John F Kennedy Blvd., Philadelphia, PA 19103-2838, ATTN: Legal Department/Arbitration
If you opt-out in time, you will have the right to file a class-action lawsuit against Comcast, but you will have to find many other customers who suffered the same problem and were attentive and farsighted enough to opt-out of arbitration. 
Another alternative to arbitration is the right to sue in small claims court, which is granted in the Comcast Agreement. There are only two limitations to small claim lawsuits in the agreement: 
the claim should not be aggregated with the claim of any other person;

the amount in question should be within the limit of the small claims court. 
DoNotPay can help with suing Comcast in the small claims court. Use it directly in your web browser. The app will guide you through the entire process, saving you a lot of time and alleviating confusion.
What you need to know about class-action and small-claims lawsuits against Comcast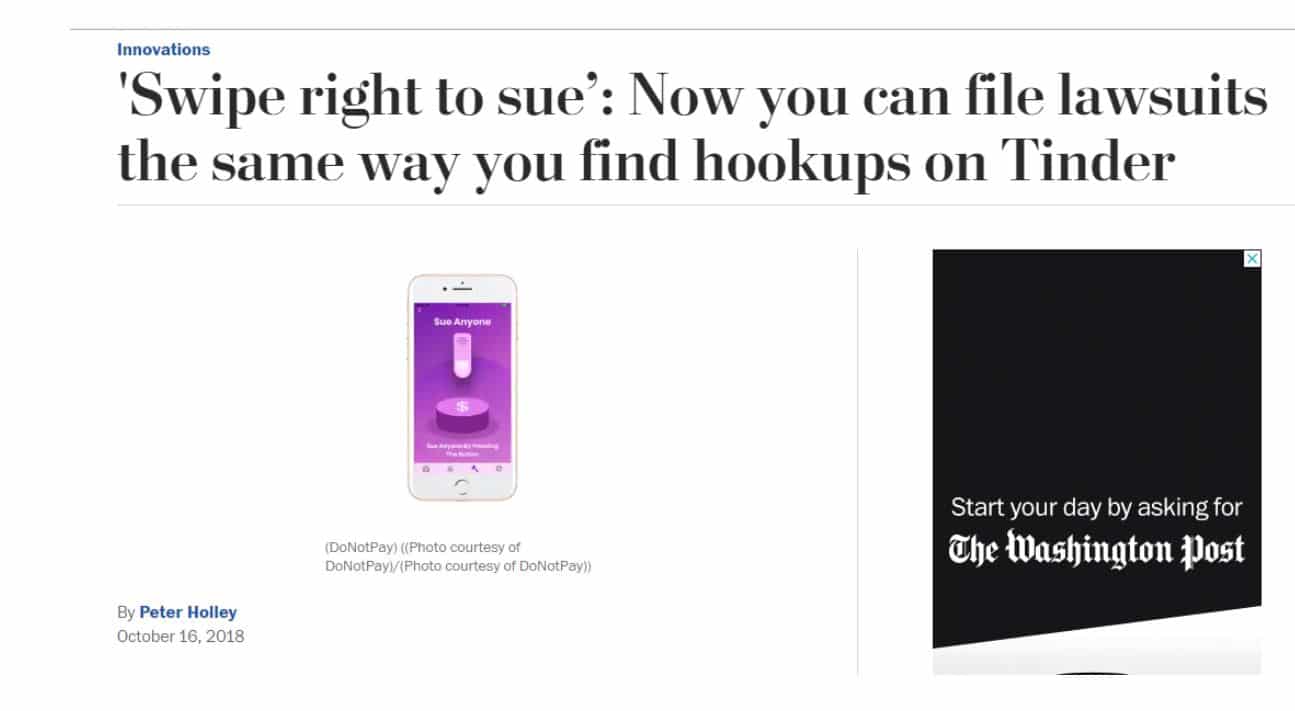 A class-action lawsuit is a lawsuit filed by a "class" of plaintiffs, a group of people negatively affected by the same unlawful action of a defendant. Class actions may be filed on behalf of hundreds or even thousands of people. They are common in cases over defective products, employment-related issues, stockholder claims, and unfair business practices. 
Class-action lawsuits are an effective way to protect customer rights for several reasons: 
People can share the expenses and delegate a representative rather than going to court by themselves.

All the people who may be impacted by the same harm will be sent a notice of class action, giving them a chance to join. That helps to protect the rights of all those affected. 
Since the vast majority of Comcast customers automatically accept the individual arbitration clause in the customer agreement, the corporation is well protected against class-action lawsuits. Still, you can sue Comcast in small claims court. 
Small claims court offers a cost-effective and straightforward way to settle disputes over a limited amount of money (between $5,000 and $25,000; find the small claims award limit for your state here). Trials in small claims courts are less formal, and you don't need to hire an attorney to represent you.
How to Sue Comcast in small claims court effortlessly with DoNotPay
DoNotPay reduces suing Comcast in a small claims court to several simple steps: 
Use DoNotPay in your web browser

.

Answer a few questions from the app's AI-driven chatbot. DoNotPay will determine whether your claims qualify for a small case court. Your monetary claim must be within your state's limit.

DoNotPay will generate a perfectly composed demand letter for you to send to Comcast. That gives the company a chance to settle out of court, potentially reducing the court's caseload.

Then, based on your answers to the chatbot, DoNotPay will fill out the correct forms to submit to your local small claims court. It will also provide the correct number of copies. All you have to do is file them with the court clerk and pay the fee, usually less than $75. 

You will have to serve Comcast, meaning you have to let them know that you are attempting to sue them in small claims court. DoNotPay will tell you how to do this in accordance with your local court's rules.

Show up to your court date against Comcast and follow DoNotPay's script to state your case in court. Often, the defendant fails to show up in court, meaning you win by default. DoNotPay will give you instructions for every eventuality, including this one.
Notable Comcast lawsuits

Costs caused by identity theft due to Comcast's negligence
Elizabeth O'Neil filed a putative class action against Comcast, accusing it of failing to protect her personal information. 
O'Neil used Xfinity wireless internet at home. In November 2017, she was notified that her Xfinity account was charged for several cell phones shipped to various addresses in the U.S., transactions about which she knew nothing. O'Neil's personal and payment information had been stolen. The lack of sufficient security measures had allowed identity thieves to access her Comcast account. 
The U.S. District Court ruled that O'Neil must resolve the claims in individual arbitration in accordance with the subscriber agreement she signed.  
Do you remember signing the contract?
In the case of Strange v. Comcast Corp., Clinton Strange, opposed Comcast's motion to compel arbitration. Strange did not believe that he had entered any arbitration agreement with Comcast. He refuted Comcast's claim that he had either signed an initial agreement or received an updated version of it. 
However, the court sided with Comcast, as Louisiana law does not require an arbitration agreement to be signed. According to the ruling, the Plaintiff demonstrated the receipt of the agreement and his consent to it by paying the bill, to which the agreement had been attached, and by continuing to use the service.    
Success in the small claims court 
Wayne, a former Comcast customer, never got a working signal. After Comcast technicians visited multiple times with no improvement, Wayne refused to pay Comcast and canceled the service.
Comcast continued to expect the payments and marked them as overdue, damaging Wayne's credit rating, increasing the interest he paid refinancing his house. By filing a lawsuit to the small claims court, Wayne has managed to receive full compensation.       
What small-claims lawsuits you can file against Comcast

As noted above, small claims courts resolve disputes over relatively small sums of money. You need to claim compensation within the limits of your local small claims courts, usually under $10,000, but up to $25,000 in Tennessee. Suing Comcast in small claims court is effortless with DoNotPay. Access DoNotPay in any web browser. Here are some of the things for which you can sue Comcast.      
Sue Comcast for unreliable services and product failures 
Comcast customers often comment about permanent product failures and slow internet connections on the Xfinity forums. Customers also complain about the frequent need to replace routers or modems.
If you receive an unreliable service or it takes too long for Comcast technicians to repair their equipment (cables, modems, security devices, etc.), you can file a claim in small claims court.  
Sue Comcast for false advertising  
Comcast is notorious for its false advertising and hidden fees. In 2017, the National Advertising Review Board (NARB) ruled that Comcast should stop claiming it "delivers the fastest Internet in America." When they talk customers into subscribing, Comcast sales reps often offer gift cards, which are never delivered. They also often offer a free first month, for which customers do get charged. 
These are reasonable grounds for taking Comcast to small claims court. Document any offer you receive from Comcast.  
Sue Comcast for hidden fees and overcharging 
Here are some hidden fees Xfinity customers often incur.   
| | |
| --- | --- |
| Fees | Amount  |
| Broadcast TV Fee | $8.00 per month |
| Regional Sports Fee | $6.75 per month |
| Professional Installation | $60.00 |
| Self-Installation Kit | Up to $29.95 |
| DVR Service Fee | $10.00 per month |
| HD Technology Fee | $9.95 per month |
| HBO® Subscription | $15.00 per month |
| Starz®, SHOWTIME®, or Cinemax® Subscription | $12.00 each per month |
| Data Overage Fee  | $10.00 per 50 GB  |
| Late Payment Fee | $10.00 |
It is also common for Comcast to charge for service calls and technician visits after promising not to do so. For example, Tim Davis managed to prove that the charge of $82 for a service call not valid only after providing the recording of a prior call with Comcast, in which he was clearly told he would not be charged for it.   
The scope of Comcast's deceptive trade practices is so great that the Attorneys General of Minnesota, Washington, and Massachusetts sued Comcast for overcharging, failure to deliver the promised Visa gift cards, and charging customers for unsolicited services and equipment deliveries.
You can protect your rights and get compensated for malpractice in small claims court effortlessly with the help of DoNotPay. It is available in your web browser. 
Sue Comcast for not disconnecting a service upon your request
If you are dissatisfied with Comcast's service, you may request them to cancel your subscription. That is not as simple as it should be with Comcast. First, the company might ignore or deny your request. For example, one customer recorded a 20-min-long chat in which customer support refused to disconnect a service. Bizarrely, the company may even change your name in emails and on your bills and web account to 'a**hole' or 'dummy.' 
The company will often continue to charge you for service you no longer receive. Some customers are not even aware the company continues to charge them regular fees after service cancellation. They can end up being harassed by debt collectors or suffer damage to your credit rating. In all these cases, you can protect your rights in small claims court. DoNotPay makes it effortless. Access DoNotPay in any web browser.
Sue Comcast for property damage
Incompetent equipment installation may cause damage to your property. The most cited cases are damage to sewage pipes and sprinkler systems by technicians who bury cables. Technicians have also been reported to ruin customers' yards and gardens. In some cases, customers find out their power outlets no longer work after installation of a TV service, or their TV doesn't work after the installation of a router.    
Damage claims can all be easily handled if you collect the necessary evidence and file a small court lawsuit against Comcast using DoNotPay. Access DoNotPay in any web browser.
What else can DoNotPay help with?

DoNotPay is the first robot layer that can help you resolve small claims disputes against giants like Comcast, Equifax, Verizon, AT&T, or Uber. 
With DoNotPay, you can easily:
Access DoNotPay in any web browser.
To summarize
Can you file a lawsuit against Comcast? 

You can sue Comcast in small claims court or go through individual arbitration. 

What you need to know about class-action and small-claims lawsuits against Comcast

Class-action suits are for when many customers are affected by the same unlawful act, but Comcast's Customer Agreement protects it against class-actions.

You can sue Comcast in a small-claims court if certain conditions are met. DoNotPay makes this process effortless.  

How DoNotPay makes a small claims case effortless

DoNotPay automates the process of suing Comcast. It will determine if your case is compatible with small claims, generate a demand letter for you, fill out the correct forms for your local court and give you a script of what to say in court.  

What reasons can you sue Comcast over in small claims court

You can sue Comcast for unreliable services, product failures, false advertising, hidden fees and overcharging, harassment, credit damage, and property damage. 

DoNotPay can also help with other legal matters

DoNotPay can help you sue companies in small-claims court, beat parking and speeding tickets, get an appointment with the DMV faster, and contact customer service at any company, among other services.