An In-Depth Guide to Colorado Springs Jury Duty
The purpose of jury duty is to ensure a fair legal system, which is why it's obligatory for all U.S. citizens.
If you have been summoned for Colorado Springs jury duty, you should understand the basics before going to court. We can help you find answers to questions such as:
How does jury duty work?
How much are you paid for it?
How long does it last?
If you need help requesting time off from work to attend jury duty, to write a killer leave request letter in a matter of minutes!
Jury Duty in Colorado Springs
Check out the table below to get answers to commonly asked questions about jury duty so you can prepare for it properly:
Colorado Jury Duty Dress Code
All potential and actual jurors should dress in professional attire. The table below lists the items that you can wear and the ones you should avoid:
What To Wear
What To Avoid

Pants
Khakis
Polo or button-down shirts
Suits
Ties
Skirts
Cardigans
Sweaters

Jeans
Shorts
Hats
T-shirts
Tank tops
Flipflops
How To Get Out of Jury Duty in Colorado Springs
You can request an exemption from jury duty in Colorado Springs if you are:
Parent or legal guardian of children under ten
Sole caregiver of a mentally or physically ill person
Member of the fire or police department
Breastfeeding mother
Volunteer firefighter or rescue squad member
To request an excusal, you need to fill out the Excuse Form or call the clerk's office to inform them of your unavailability.
Use DoNotPay To Request Jury Duty Leave Without Breaking a Sweat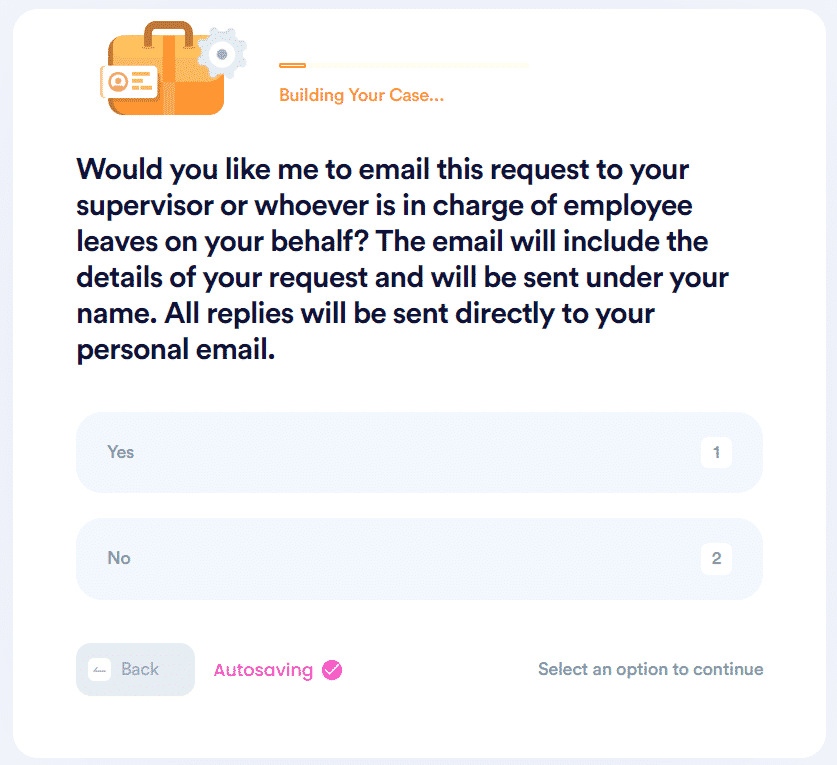 It is up to the court to decide whether to excuse you from jury duty or not. If it doesn't, you need to let your employer know as soon as possible so they can verify your jury duty. Fortunately, Colorado does not allow employers to terminate staff members for missing work because of jury duty.
If you are having trouble communicating with your employer, DoNotPay can step in to help! We can assist you in drafting a professional leave request letter that complies with all state laws.
After , here is what you need to do:
Search for the Request Jury Duty Leave product
Provide information about the jury duty
Upload a picture of the jury summons
Inform us whether you would like us to send the letter in your stead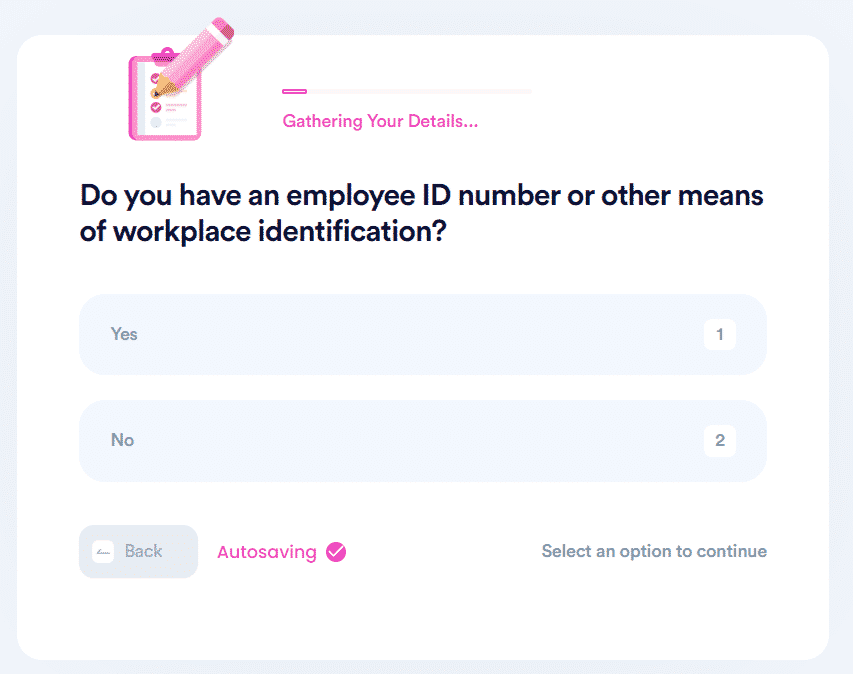 In case you want details on a specific county, DoNotPay's learning center has helpful articles on:
What Else Does DoNotPay Have in Store?
Our user-friendly platform provides solutions for all your bureaucratic problems and tiresome tasks. Once you sign up for DoNotPay, we can help you demand refunds from airlines and other companies, get compensation for late deliveries, and submit item return requests. The app also allows you to send online faxes, use our mailing services, and convert files to dozens of formats!
If you are unhappy with the situation at work, DoNotPay can file anonymous HR or work discrimination complaints in your stead. Discover how to generate legal documents such as divorce agreements and powers of attorney and have them notarized without heading to the notary's office!
Our App Reduces Education-Related Costs
Do you find it difficult to cope with college-associated expenses? DoNotPay sends help your way! Get ready to make your education journey simpler by:
If you believe that educating your child at home would be a less pricey option, we help you compose a customized notice of intent to homeschool in no time!