What Is a Colorado Motor Vehicle Power of Attorney, and How Can You Get One?
If you need a Colorado motor vehicle power of attorney but don't know where to get one, DoNotPay is here to help!
Our article will provide you with all the necessary details about the department of motor vehicle (DMV) power of attorney documents and show you how and where to get one in a snap!
State of Colorado Power of Attorney for Motor Vehicles Only Explained
A motor vehicle power of attorney is used for giving a trusted person (the agent) powers to handle decision-making regarding motor vehicles in another person's (the principal's) stead.
The agent's duty is to act on the principal's behalf, and they must follow the provisions of the power of attorney (POA). Their responsibilities also include keeping a record of receipts and disbursements and noting all the significant actions they've taken on the principal's behalf.
What Powers Does a Colorado DMV POA Agent Have?
A Colorado DMV POA allows the agent to:
Apply for and receive a new registration or a temporary registration
Receive a certificate of title or apply for one
Apply for or receive a duplicate certificate of title
Transfer ownership and acknowledge odometer reading
Record or release a lien
Apply for and receive a copy of a motor vehicle record
Receive a Persons with Disability Parking Privileges placard
What Does a Power of Attorney for Motor Vehicles in Colorado Have To Include?
A power of attorney letter for motor vehicles in Colorado must include six sections. Check out the table below for more details:
Section
Details
Agent appointment
The principal has to choose a person to act on their behalf and mention their name in the first section of the POA. The agent has to be someone who is:

Loyal
Trustworthy
Qualified
Respectable

Agent's powers
The principal has to declare all the powers the agent will have
Date of termination
The date of termination must be written down in the mm/dd/yyyy format
Vehicle information
The following information about the vehicle has to be noted down:

Vehicle identification number (VIN)
Year
Make
Model

Signatures
Both the principal and agent have to go through the power of attorney document and then sign it in front of a notary
Notarization
This section is for the notary as they have to add:

The notary signature
The notary public stamp
Their printed name
How To Get a Colorado DMV Power of Attorney
A Colorado DMV power of attorney is obtainable by:
Finding a template online
Hiring a lawyer
Finding a Template Online
To get a Colorado DMV power of attorney template online, you will have to find a website that offers free templates. Be careful when looking for free POA templates since not all of them will suit your needs, and they may be too generic.
Go through all of the sections carefully with your agent, and then download the POA template.
Hiring a Lawyer
If you don't want to go through various websites to find a template, you can hire a lawyer to draft a DMV POA document for you. Although this option is reliable and effective, it's not optimal because you'll have to spend big bucks on the lawyer's services.
How To Get Your Colorado DMV Power of Attorney Notarized From the Comfort of Your Home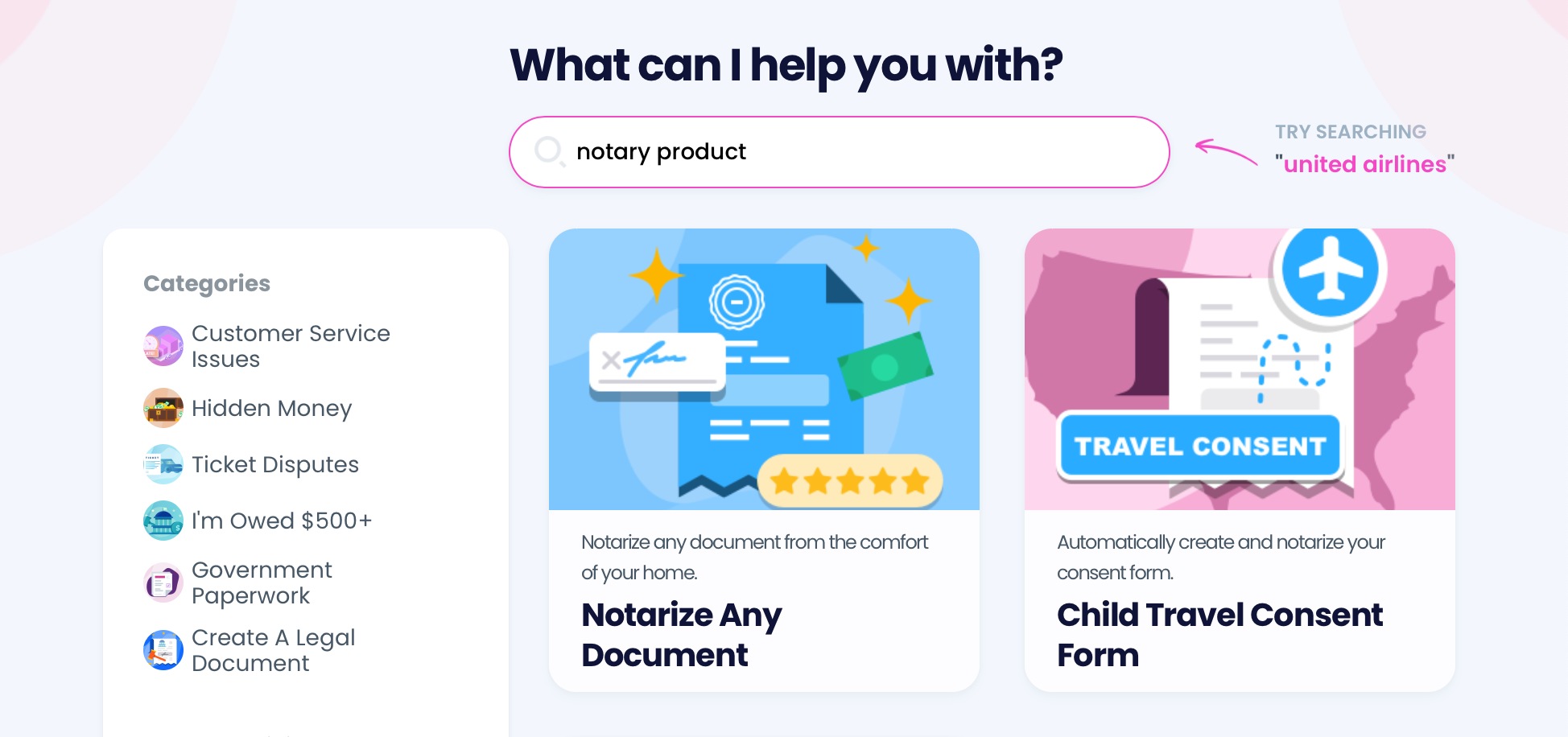 Once you acquire your Colorado DMV power of attorney document, you will have to get it notarized. Finding a notary public, scheduling an appointment, and visiting them in person is all a thing of the past. You can now use DoNotPay and get your POA notarized online in a couple of minutes. Here's how our AI-driven app works:
Select our Notarize Any Document product
Upload your POA
Give us your email address
We will automatically send you an email containing a link that you can follow and schedule an appointment with an online notary to get your POA notarized via an audio-video call!
Create a Durable Power of Attorney With DoNotPay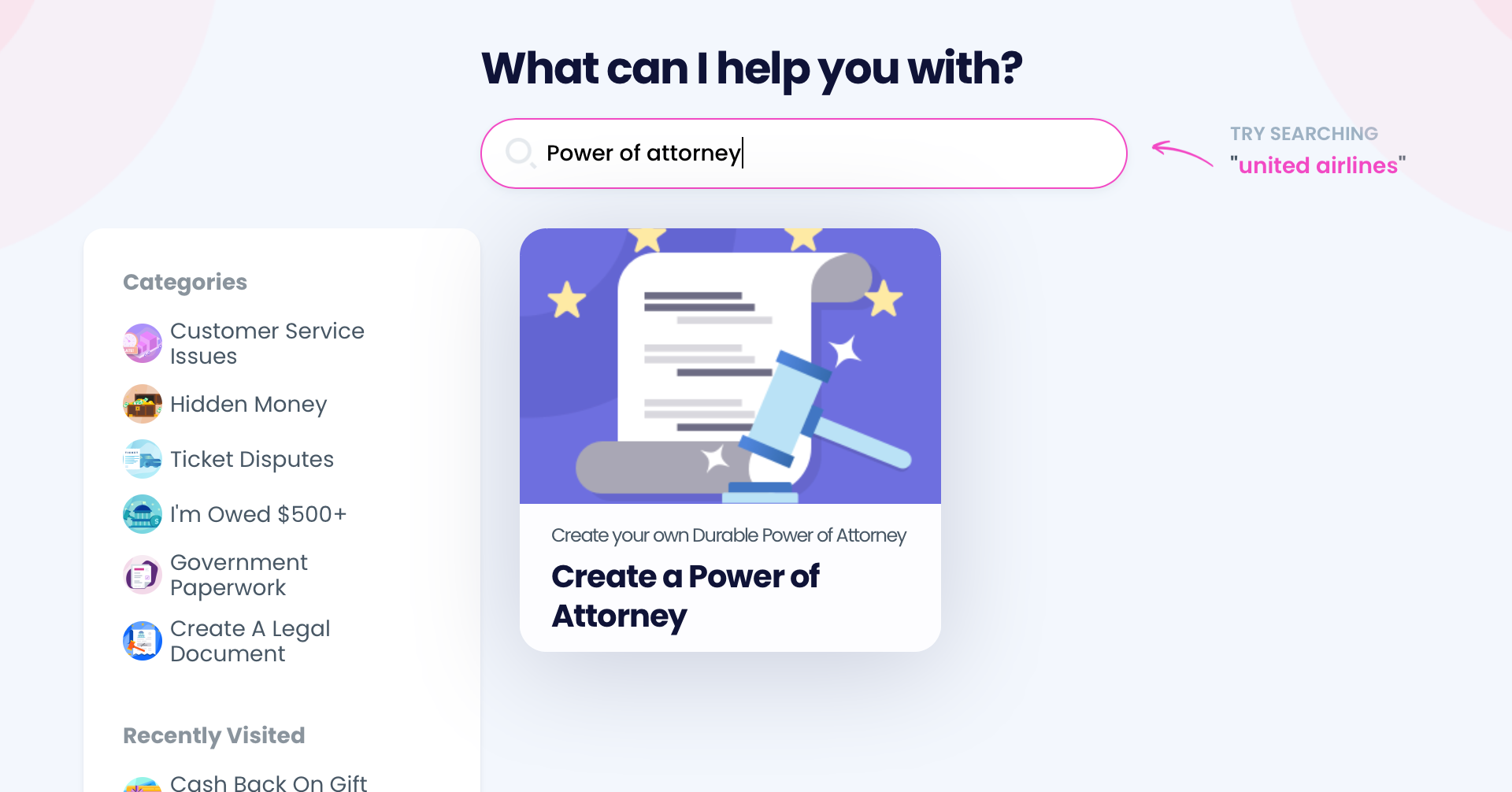 In case you need a durable power of attorney, you can count on DoNotPay for assistance! Our Power of Attorney product can generate a professional POA for you in a matter of minutes. Here's what to do to get your personalized POA in a jiffy:
Choose our Power of Attorney product
Enter the necessary details
Select the powers you want the agent to have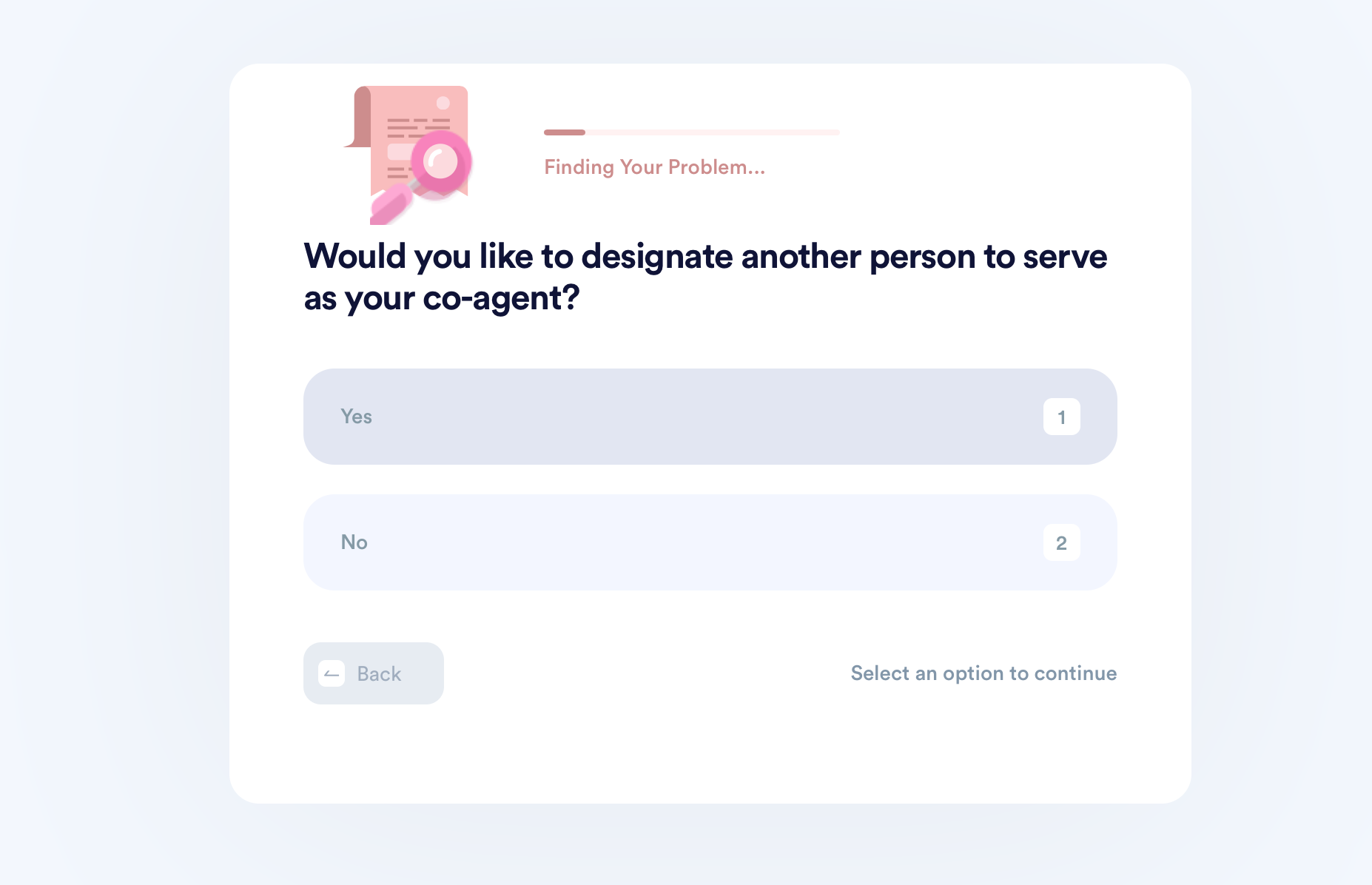 You will get your tailor-made POA along with two notices that you and your agent should read before signing the document.
DoNotPay can also help you with other types of power of attorney, including:
Need assistance drafting DMV power of attorney documents outside of Colorado? Check out our DMV-POA-related articles for other states, such as:
DoNotPay Resolves Both Bureaucratic and Legal Issues
One of our app's best qualities is its versatility. You can use your personal AI-powered assistant to overcome both legal and bureaucratic obstacles without breaking a sweat. No more waiting in lines or breaking the bank due to sky-high lawyer fees!
Take a look at what you get access to for a low monthly fee:
Can DoNotPay Do Anything Else?
The world's first robot lawyer is capable of so much more! No matter if you want to find your unclaimed money, apply for clinical trials, get rid of email or text spam, prepare for a government test, fight workplace discrimination, or get gift card cash back, DoNotPay can help!
What are you waiting for? Sign up for DoNotPay now to enjoy our nifty products!