Traveling to China—Tourist Visa Invitation Letter Clarified
China is a country of many natural and man-made wonders. Before you start planning your visit to the Great Wall of China or the Yangtze River, you will have to meet multiple administrative demands to obtain your visa.
A part of the application process will be to get a China tourist visa invitation letter. In this article, we present basic information about an invitation letter to China and a tourist visa application for this country.
You can get even more details and prepare for your trip thoroughly by relying on our app. Sign up for DoNotPay and get everything you need to file an application for your Chinese tourist visa successfully.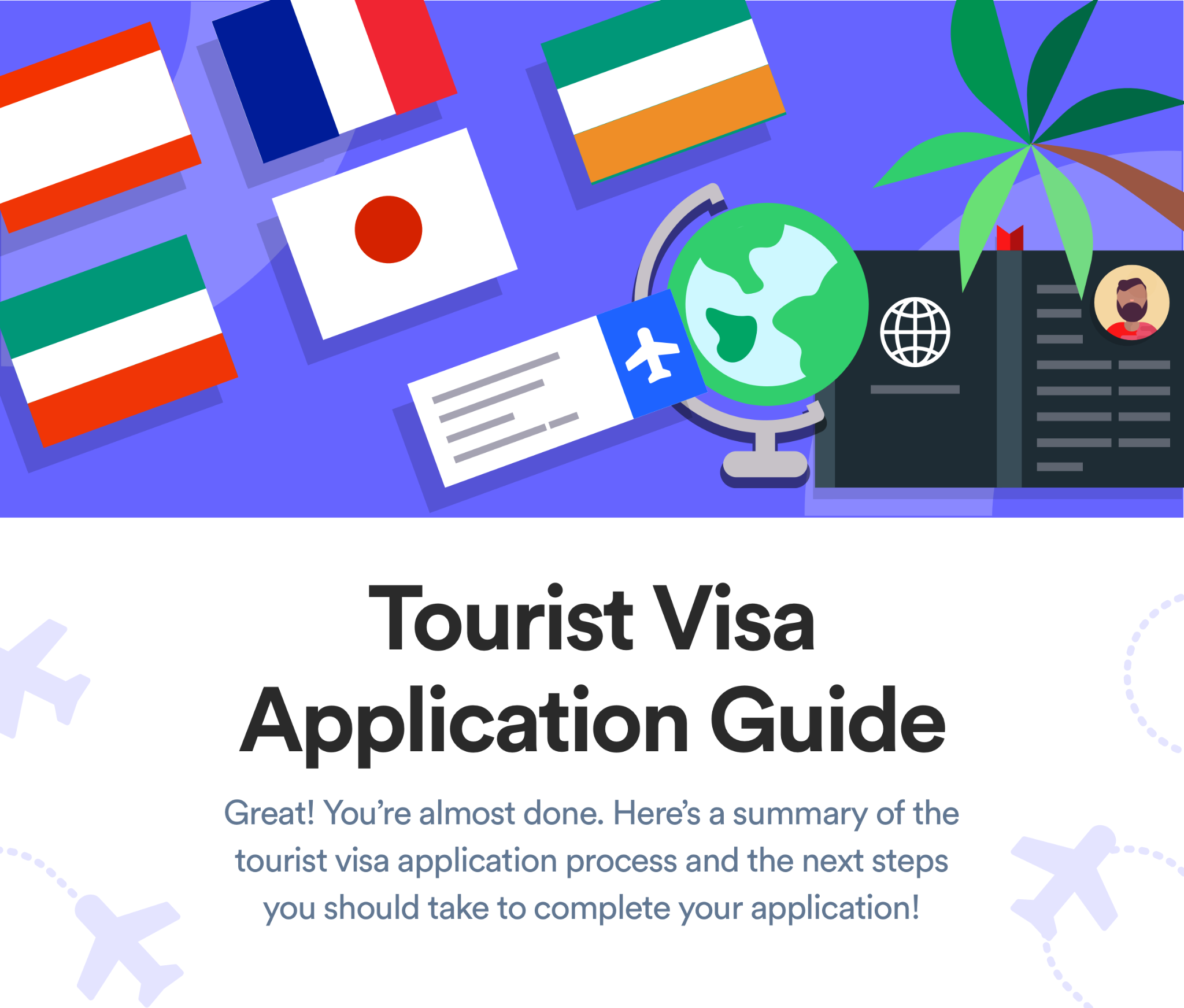 Do U.S. Passport Holders Need an Invitation Letter for Tourist Visa to China?
The answer depends on whether you were invited to stay with your friends during your trip to China. If that is the case, you will need to submit an invitation letter from your host to the Chinese embassy when applying for the visa.
You will not need this letter if you are traveling as a tourist and not as a guest. In that case, you will have to submit proof of either hotel reservation or ticket booking.
What Does a China Tourist Visa Invitation Letter Look Like?
The visa invitation letter has a standardized structure, and it should include the following sections:
Date and the name of the recipient
Statement from your host about invitation
Your personal information:

Name on the passport
Phone number
Gender
Birthdate
Relationship with the host—friend, family, partner

Personal information of your host:

Their name
Passport number
City they are staying at and the company they work for
Whether they are a U.S. passport holder

Address of your host in China
At the end of the letter, your host should ask the embassy or consulate to grant you permission to stay with them during your trip. With the invitation letter, your host should also submit a copy of their passport.
What Else Do You Need To Submit When Applying for a China Tourist Visa?
Getting the invitation letter is only the first step towards obtaining your visa for China. Aside from that, you need to submit a:
Passport that stays valid for six months after your date of arrival to China
Completed application form that you can find on the China Visa Application Service Center website
Passport-size photo not older than six months
Previous Chinese visa—if you've already traveled to China
How To Apply for a Chinese Tourist Visa
Once you've gathered all the required documents, you can start the visa application process. Here is what you should do:
Check if you have all documentation (from an invitation letter to flight tickets)
Complete the online application form
Make an appointment with the embassy online or in person
Submit all gathered documents and pay the tourist visa fee ($140)
To receive your visa, you will have to wait four business days. You can also request for:
Express application—You will get a visa in two or three days and pay a fee of $165
Rush application—Your visa will be ready to use within a day, and it will cost $177
Use DoNotPay and Get the Right Info About Tourist Visa Invitation
When applying for a tourist visa, you might feel overwhelmed by the requirements and the extensive list of documents you need to provide. Instead of checking out places you want to see during your vacation, you might find yourself knee-deep in confusing paperwork.
It doesn't have to be that way! By using DoNotPay's Tourist Visa Guide feature, you will get all the right information so that you can complete your application process stress-free. Our app creates tourist visa guides according to your travel needs.
To use our product to your advantage and get your visa effortlessly—you should
Select the Tourist Visa Guide tool
Confirm that you have a valid U.S. passport
Enter the name of your destination country
With the details you give us, we will create a list of visa requirements that you can rely on while gathering your documentation.
DoNotPay Banishes All Worries Regarding Your Visa Application
If you need a travel visa to enter your destination country, DoNotPay can help you in various ways. You can use our Tourist Guide Tool to:
Receive a manual for the tourist visa application process in a country you want to visit
Get the valuable info about the necessary paperwork
Receive a direct link to the visa application form (if available)
Contact the embassy to learn how to submit your visa documentation

Use DoNotPay To Uncover Other Asian Tourist Gems
Is your plan to see all that Asia has to show you? If your answer is "Yes," you should prepare everything on time.
Check out DoNotPay's knowledge base and find a solution for any tourist visa problem. Take a look at our comprehensive tourist visa guides shown in the table below:
Solve Your Legal and Bureaucratic Issues With DoNotPay
The primary purpose of our app is to provide you with practical tools that can speed up all the drawn-out tasks you must complete. All you need to do is choose a suitable feature from our offer and get your problems solved in a heartbeat!
Once you create an account with DoNotPay, you can:
Feeling Unsafe or Harassed? DoNotPay Can Help You!
Have annoying calls and messages become your everyday problem? Don't give up on your peace—rely on DoNotPay and deal with robocalls and restless text and email spammers easily.
We also take care of your privacy, allowing you to create burner numbers and virtual credit cards to avoid revealing sensitive information when signing up for various online services.
If you are being stalked by somebody or discriminated against at work, we will do our best to help you fight for justice and report the case accordingly! We will also safeguard your creative work from copyright violation and ask for violent crime compensation on your behalf.