How To Sue CenturyLink in Small Claims Court
Many CenturyLink users have complained of fraudulent or disingenuous behavior on the company's part. When customers' complaints fall on deaf ears, they have no other choice but to turn to the judicial system for support. 
However, going to court to receive compensation isn't easy. Most people don't even read the fine print when they sign a contract with companies like CenturyLink. As a consequence, they have no idea that their CenturyLink contract contains a clause limiting the methods of dispute resolution. You can only make a claim against CenturyLink through small claims court or through binding arbitration.
Many people who have an issue with their telecommunications service provider opt for a small claims court even if such a dispute resolution clause does not bind them. Small claims courts exist to settle cases where the monetary award demanded does not warrant hiring a lawyer. While a small claims court is a relatively simple legal procedure, it's still a tedious process for the average person.
That's where innovative digital technologies can step in to solve real-world problems. DoNotPay is a new app based on cutting-edge AI technology. It helps to resolve everything from parking ticket disputes to small claims court cases. DoNotPay's web app will help you coast through the legal complexities of small claims court effortlessly and without any legal knowledge.
How DoNotPay makes suing CenturyLink easy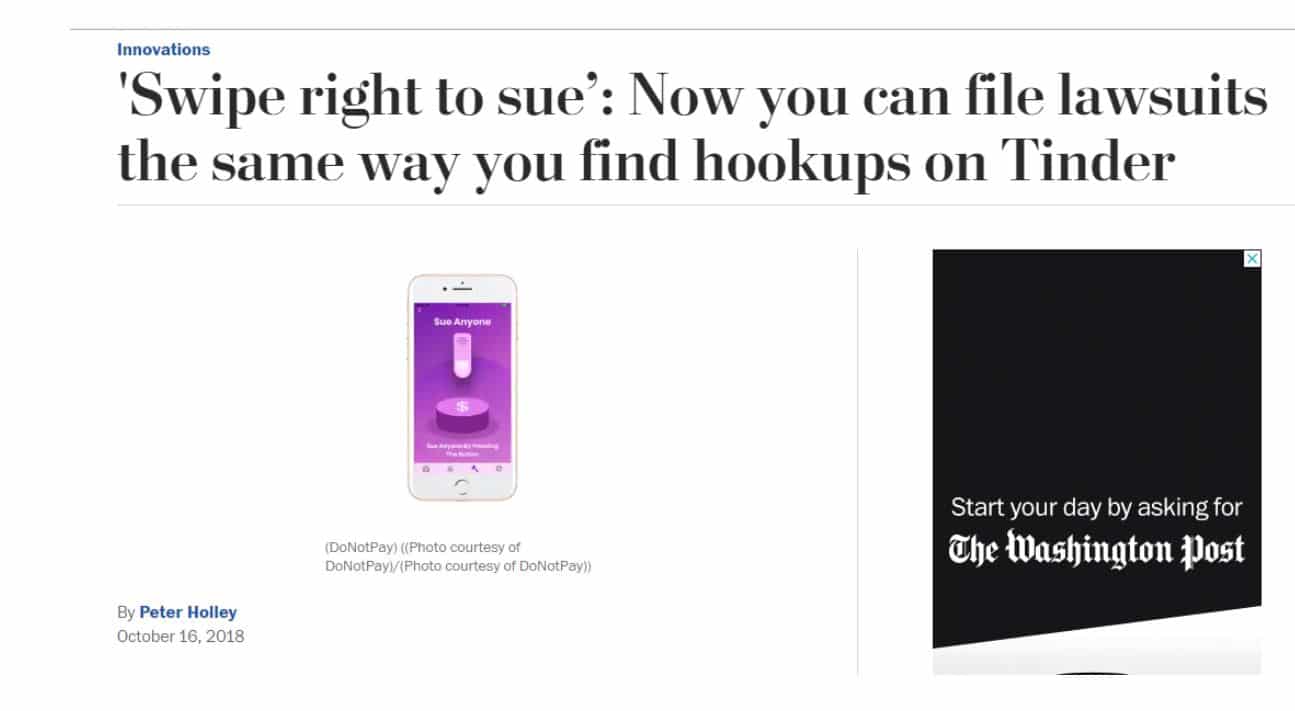 DoNotPay streamlines the small claims procedure each step of the way. Before embarking on your legal crusade, access DoNotPay in your web browser.
After that, your next course of action is to:
Check the suitability of bringing your grievance with CenturyLink before small claims court

Write a formal demand letter

Fill out legal paperwork

File your lawsuit against CenturyLink

Serve CenturyLink

Make your appearance on the court date
Are CenturyLink Lawsuits suitable for small claims court

So, you've decided to pursue legal action over your grievance with CenturyLink. The first thing you need to do is to check whether your case is admissible in a small claims court at all. Remember that small claims courts serve a particular purpose. They're designed to address small-value concerns without legal representation. 
The opposing parties appear in front of a judge. After presenting their arguments, the judge decides on whether the defendant should pay the plaintiff any damages. 
These courts operate on a state level, meaning that their rules differ depending on which state you're in. There are two things to consider when determining whether your complaint against CenturyLink is a viable small claims case:
What you're asking for.

When it comes to legal remedies for real-world problems, there are two distinct things for which a plaintiff can ask. The first is a monetary reward. That is pretty self-explanatory. It means demanding a refund or monetary compensation from CenturyLink. Second, there are non-monetary rewards, also known as equitable rewards. These represent any action a plaintiff can demand from the defendant other than monetary payment. This differentiation is crucial if you want to sue CenturyLink in a small claims court, as these courts rarely offer non-monetary rewards.

How much you're asking for.

As the name suggests, small claims cases are typically low-value affairs. The hiring of an attorney would be a more significant expense than the sum in dispute. Different states have different limits on how much you can sue for in small claims court. The highest is Tennessee, with a limit of $25,000. Familiarize yourself with the

state-specific restrictions here

.
| | |
| --- | --- |
| Legal Reward | Attainable in Small Claims Court |
| Monetary | Yes |
| Equitable  | In most courts, no |
Use DoNotPay to write a legal demand letter

Once you've confirmed the viability of your claim against CenturyLink, you will have to write a demand letter and send it to CenturyLink. This step is mandatory for most small claims courts. That gives the defendant the chance to settle out of court, keeping the court's caseload low. If the defendant doesn't respond to the plaintiff's demand letter, the latter can turn to small claims court. Here are the essential elements of a demand letter:
Personal data.

Let CenturyLink know with whom they're dealing. Include your contact information, postal address, and your legal first and last name.

Your grievance.

You need to provide a full and detailed description of your issue with CenturyLink, along with the steps you suggest for reaching a settlement. 

Your stated intention to sue.

Lastly, you need to make one thing clear: if the company is not willing to resolve your requests outside a court, you will sue them. 
For people not used to writing formal legal letters, this demand letter may be a chore to compose. But if you use the DoNotPay web app, it becomes cheerfully uncomplicated. Once you answer the DoNotPay chatbot's questions, the app will generate a demand letter precisely tailored for your situation with CenturyLink! All that will be left for you to do is print the letter out and send it to the company.
CenturyLink has three different legal entities, each with their own address. You will find all of them in the table below:
| | | |
| --- | --- | --- |
| Company Name | Legal Address | State and city |
| CenturyLink High-Speed Internet | 931 14th Street, 9th Floor | Denver, CO 80202 |
| CenturyLink Prism TV | 600 New Century Parkway | New Century, KS 66031 |
| CenturyLink Digital Home Phone | 5454 W. 110th Street | Overland Park, KS 66211 |
Handle all the legal paperwork with DoNotPay

If you've sent your demand letter to CenturyLink and they haven't responded, you are free to file a suit against the company in small claims court. There will be a lot of bureaucracy and paperwork to deal with before the proceedings begin. You will have to fill out forms for the state small claims court and potentially forms specific to each county too. As arcane as it may be, you need to pay attention to how many copies of each form the particular court requires.
Should all of this seem too tedious to bother with, don't worry; DoNotPay streamlines this step as well. With the web app, you will know which forms your small claims court requires, and the correct number of copies. DoNotPay automatically fills the forms out for you using the information you provided to its chatbots.
DoNotPay will help you file your lawsuit against CenturyLink

After you use DoNotPay to complete all of the required court forms, you have to file them with the court. The rules on how to file are specific to your local small claims court. For example, some courts have a web platform where users can file their suit without even leaving their homes, while others require plaintiffs to appear before the court clerk in person. When you do, the clerk will assign you a court date on which you will present your case.
Every small claims court requires the plaintiff to pay a fee when filing their lawsuit. The fee varies by location, but it's rarely more than $75. If a plaintiff is in a particularly bad financial position, some courts are lenient enough to waive the fee. The vital information you need to remember is:
The date of your hearing

The amount of your filing fee
Serving CenturyLink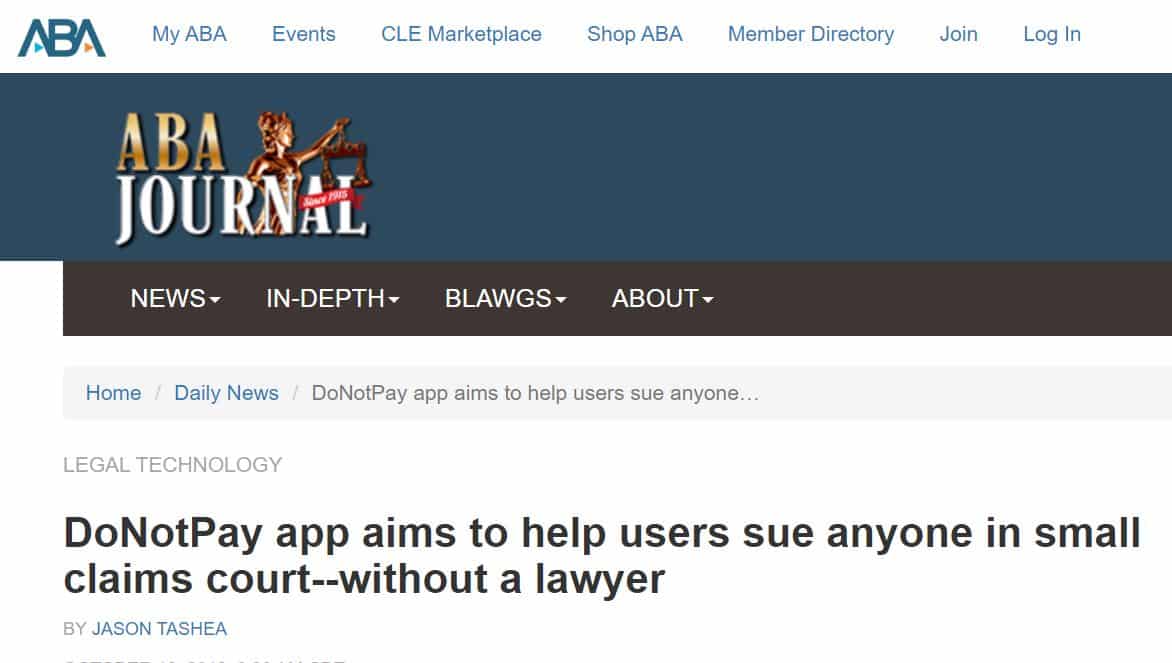 If you're finished filing your lawsuit against CenturyLink, you need to inform them of the proceedings. This process is widely referred to as "serving the defendant." That means providing a copy of the court forms you filed to CenturyLink. Each small claims court has precise rules on how to serve the defendant. Failing to comply with them means risking the failure of your case on procedural grounds.
That is not an issue if you're using DoNotPay for your small claims court case. DoNotPay will give you the steps you need to take when serving CenturyLink. There will be no need to hassle yourself by researching everything on your own.
Get a script for your appearance in court from DoNotPay
Regardless of how strong your nerves are, making an appearance in court can be stressful. But even a complete legal neophyte can eloquently present their arguments in court using DoNotPay!
The app's AI chatbot will use the information from your conversation with it to give you a scripted guide for your court appearance. This guide will provide you all of the necessary information to calmly and rationally present your arguments against CenturyLink in small claims court. If there is any evidence that you need to produce to make your case more convincing, DoNotPay will inform you of that as well. DoNotPay will give you:
A script of what to say in court

A list of all the evidence that could reinforce your argument

What to do in any eventuality, including if CenturyLink doesn't appear for the hearing
In what situations can I sue CenturyLink?
While you are allowed to file a lawsuit against any company at any time, doing so without a proper reason would be a massive waste of time and resources. Thus, we'll give you a rundown of the most common real-world situations in which people have sued CenturyLink:
Duplicate charges

Billing for unwanted services

Wrongfully charging for early cancellation
Suing CenturyLink for duplicate charges
In one reported instance, a customer noticed that CenturyLink made duplicate charges to their account. They contacted CenturyLink and asked for a partial refund. The customer even had invoices to present as evidence. However, the company failed to respond to the demand letter, prompting legal action from the consumer. 
Suing CenturyLink for unwarranted billing
Like most telecommunications companies these days, CenturyLink offers a wide range of wireless services to its customers, including landlines, mobile services, cable television, and high-speed Internet. They frequently offer bundles of different services for a discounted price, such as a package including a landline with an Internet connection.
Many users choose to opt-out of these packages. In this case, a couple explicitly stated to CenturyLink that they did not want an Internet connection with their landline. Nevertheless, they received a modem, and a month later, the company billed them for the service. That is definitely grounds for a suit in small claims court. 
Suing CenturyLink for wrongful billing
In the case of this customer, CenturyLink exhibited an entire array of actions that should void their contract. But the one that stands out the most is the fact that CenturyLink treated an expired contract as still enforceable. When the consumer wanted to cancel their Internet service from CenturyLink, they were billed for early contract cancellation. Such a situation definitely warrants action in small claims court, as well as a complaint to the FCC. 
What else can I do with DoNotPay?
Apart from helping its users fight their battles in small claims court, DoNotPay can help with an array of other issues, such as:
Beating speeding tickets

Contesting traffic tickets
Conclusion
Winning a case against a wireless giant like CenturyLink may seem unlikely. However, in a third of cases involving small monetary sums, the company chooses to settle out of court rather than suffer lousy PR. They may even neglect to appear for the hearing at all, thereby losing the case by default. That's what makes a small claims court case worth your time if you have a legitimate problem with CenturyLink. 
If you use the DoNotPay web browser app, the entire process of going through a small claims court will be effortless. This cutting-edge technological innovation is here to help you assert your rightful claims against even the most prominent companies.