Car Wash Startup Cost—How Much Money Do You Need To Invest?
Regardless of the industry in which you want to begin a business, you have to prepare yourself for high expenses even before you can open up to the public. All startups come with steep costs, and car washes are no different.
In this article, we will go through the car wash startup cost and see how large an investment you need to start the business. We will also explain how small business loans work to give you the capital you need for a car wash.
Car Wash Startup Cost—What You Need To Pay in Advance
Car washes in the United States rake in around $5.8 billion each year, with more than eight million vehicles being washed every day. While these numbers seem impressive on a budget sheet, that does not mean it is easy to open up and run a car wash.
A car wash startup requires a huge investment upfront. You need to:
Buy land
Build a car wash bay
Buy all the necessary equipment
Advertise your business
To start off, you will need to acquire land of around 7,000 square feet. The estimates for such land acquisition go from $100,000 to $200,000, depending on the location.
Once you have land, you will need to pay for landscaping, foundation laying, and construction work, all of which will cost you $550,000–$800,000. These numbers do not include the possibility of having to tear down pre-existing structures.
Check out the following table to see other expenses you need to pay upfront:
Source of Expense
Amount
Equipment

$8,000–$10,000 per self-serve bay
$31,000–$49,000 per automatic bay

Waste management system
$35,000–$100,000
Licenses and permits
$150–$200
Insurance
$500–$1,000
Professional fees
$50,000–$150,000
Your marketing budget is yet another added cost that you should determine.
When you put everything together, building a car wash business can cost you at least $743,650 and $1,300,200 at most.
Car Wash Startup Cost—Expenses Once You Open
When it comes to ongoing expenses, you will need to pay for variable costs that you accumulate each month. Depending on the type of car wash, the variables will change.
Take a look at the following table to see what costs come with certain car wash types:
Applies for All
Hand Car Washing
Self-Service Wash
Automatic and Touchless Car Wash

Supplies
Electricity
Equipment maintenance

Supplies
Electricity
Utilities
Equipment maintenance
Labor
Depending on how advanced your car wash is, the monthly costs can vary from $5,000 to $22,500.
Small Business Loans for Car Wash Startups
A car wash can be a lucrative business, but it is of little help if you need to be a millionaire to build and maintain a single car wash bay. This is where small business loans come in.
You can get a loan for a startup for a specific need. For instance, you can claim the loan will be used to buy equipment, purchase land, create a powerful ad campaign, etc. What is important is to have a clear purpose.
Lenders have a list of terms business owners need to meet to get a loan—the purpose being one of them. Further qualifications consist of proving your ability to return the loan on a predetermined payment schedule and with a set interest rate.
This is why it is crucial to select a proper type of small business loan—you will need to use the investment to build your business, and the loan needs to be structured in a way that allows you to repay it smoothly.
Some of the best business loans include:
If you do not know how to get a loan, you can subscribe to DoNotPay, and we will do everything in your stead.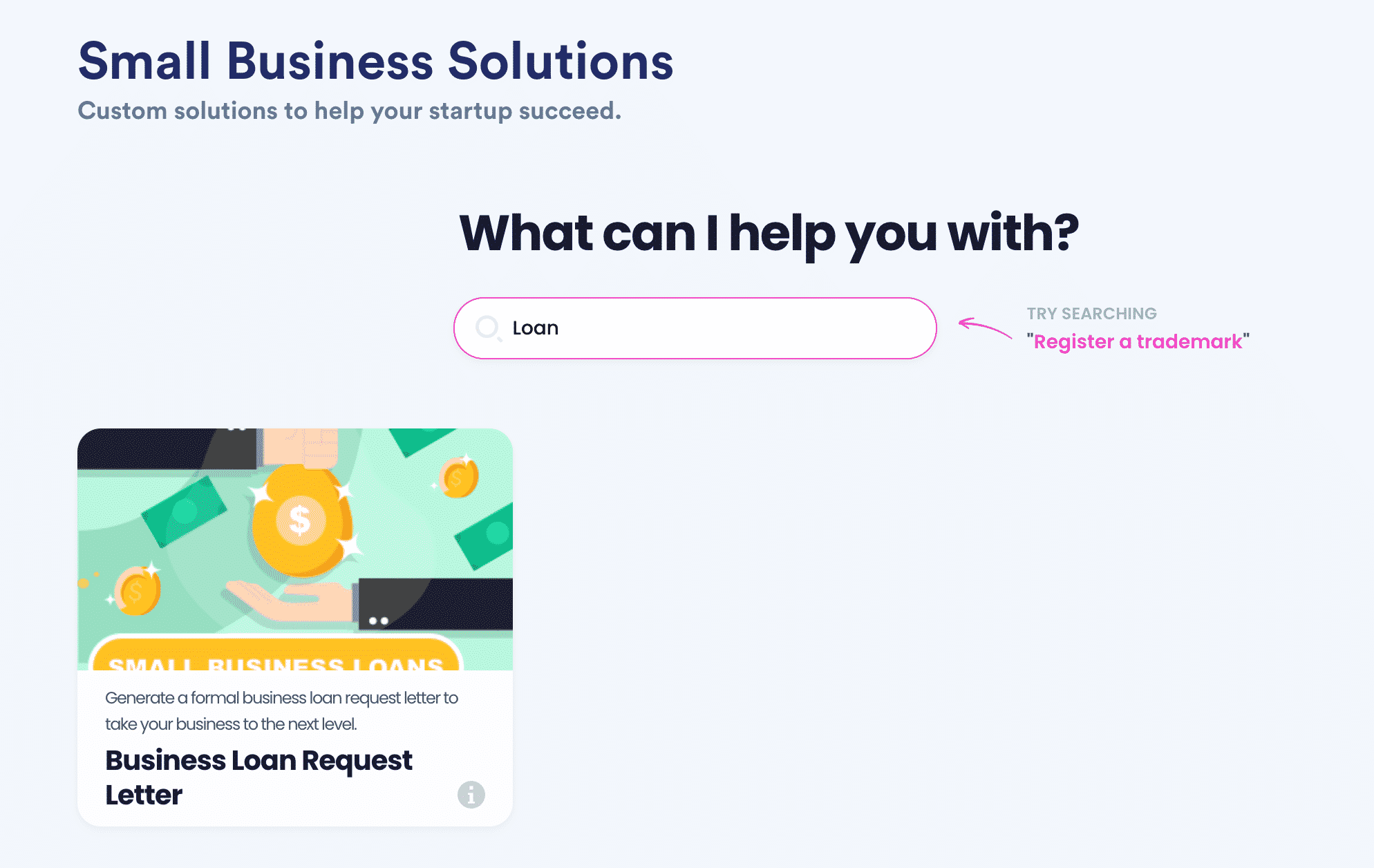 How DoNotPay Can Help You Get a Small Business Loan
If you need financial aid to pay the cost to start up a car wash business, you can ask for a business loan. Many owners fail to land one due to the complicated paperwork and an abundance of information they need to include in the request.
If you do not want to worry about leaving out any details and instead focus on your car wash, let DoNotPay do the work for you. We will create a business loan request letter and make sure you submit everything that is necessary for you to get the capital you need.
Our app works for any loan requests, regardless of whether the lender is a bank, an online source, or a credit union. All you need to do is open DoNotPay and do the following:
Navigate to the Business Loan Request Letter product
Gather your personal and business credit scores
Prepare business financial statements on profit and loss, balance, and cash flow
Answer a few questions
Upload all the necessary paperwork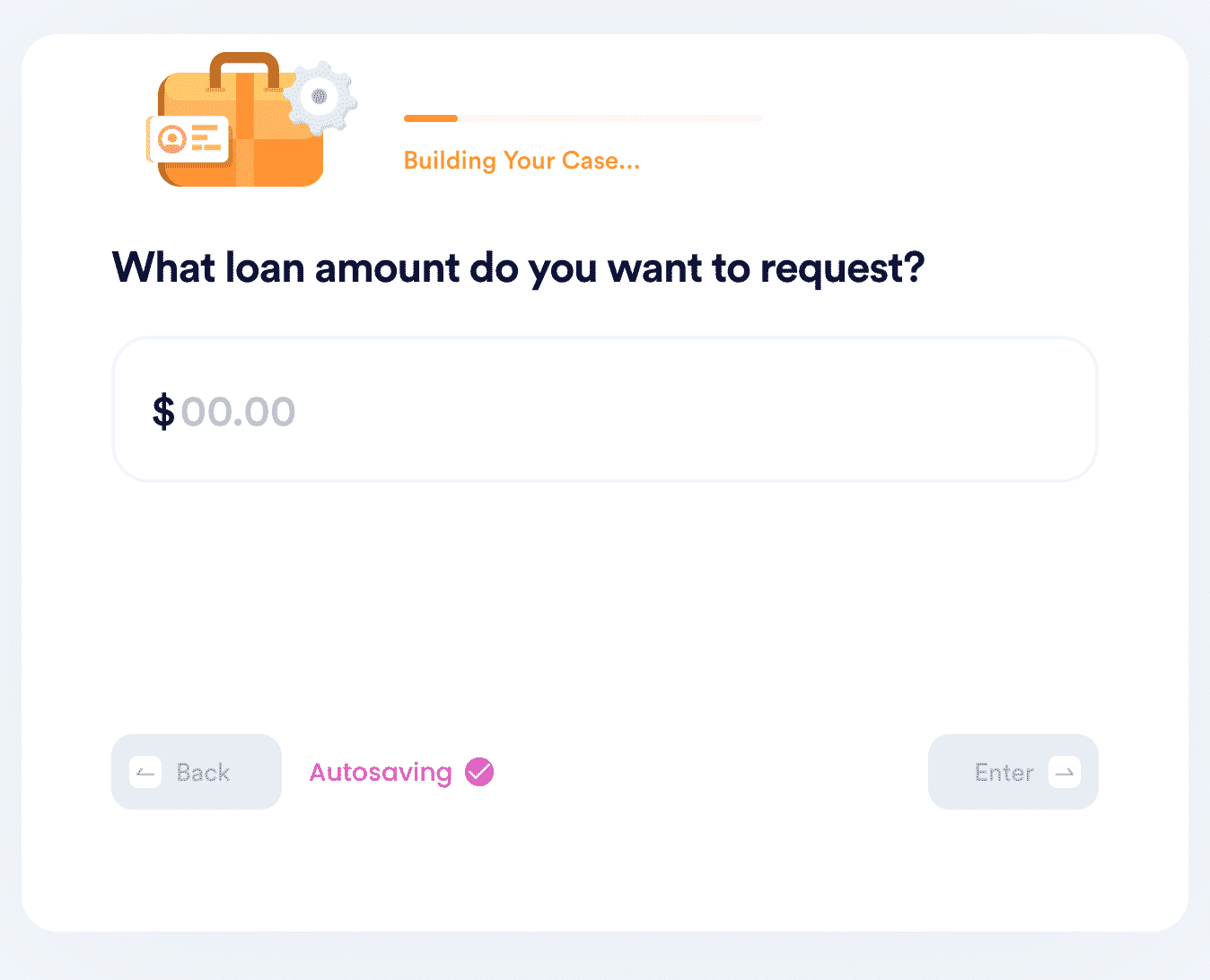 Take Care of Pesky Business-Related Procedures Effortlessly!
As a business owner, you are bound to deal with various complex processes. Luckily, DoNotPay can help you handle most of those procedures stress-free. Do you need to register your business name as a trademark, file the self-certification request with the Privacy Shield program, or report illegitimate and inappropriate negative reviews? Our app enables you to do it within minutes.
That is not all we can do for you! With our nifty products, you can make the filing of 83(b) election forms a breeze and take care of DMCA agent and Employer Identification Number (EIN) registration in no time.
Need a solution that will facilitate correspondence with your business associates or clients? DoNotPay has the right faxing and mailing product for you!
Don't Spend a Small Fortune on Lawyers—Draft Various Documents With DoNotPay's Help
Drafting legal documents does not have to be complicated or expensive. DoNotPay has a variety of tools that you can use to get a:
Letter requesting a loan for your small business
Cease and desist demand regarding your trademark (if someone tries to use your business name, logo, or slogan)
Formal demand letter requesting a client to pay for your services
Personalized chargeback rebuttal document based on the:

Chargeback reason
Chargeback code
Service you offer