A Rundown on the Car Rental Agreement

Signing all sorts of forms and legal documents when we sign up, rent, or purchase an item has become so common that we rarely read the fine print with lengthy terms and conditions. If you're planning on renting a vehicle, you should not only read but also understand the agreement you're entering into.
This article will break down car rental agreements and explain why they're important so that you can sign one with peace of mind.
What Is a Vehicle Rental Agreement?
When you want to rent a vehicle, you have to sign a vehicle or car rental agreement. This is a contract between you and a car rental company. It contains the terms and conditions of the rental.
While a car rental agreement is usually a boilerplate text, this doesn't mean you shouldn't get familiar with what exactly you're signing.
Why Do I Need To Sign a Car Rental Agreement Form?
You have to sign a car rental agreement to confirm that you've read all the terms and conditions of the rental and that you agree to be liable for the car you're renting. A signed car rental agreement can protect both the car rental company and yourself from any unpleasant surprises that may happen during the rental.
What Does a Rental Car Agreement Usually Cover?
While most car rental agreements are similar, rental companies may tweak the documents to fit their needs. Check out an overview of the most common features of a car rental agreement in the table below:
Features
Key Details

Rental identification details

Rental agreement number—if you need to contact the rental company during the rental period, you'll need to tell an agent your agreement number

Booking reference number—if you've pre-booked your car rental, you'll get this number

Vehicle information

Car make, model, and category

License plate

Mileage limit and the gas tank reading

Your details

The main and any additional drivers' names and contact info

The main driver's license number 

The address of the main driver—if the company needs to send you any paperwork

Condition of the vehicle

Condition of the vehicle in detail (should be in perfect working condition)

Existing damage details, if any

Fuel type and level

Fuel policy—typically

full to full

, which means you're renting the car with a full tank, and you should fill the tank before you return the car

Rental period

Duration of the car rental—start and end dates and times

Location and contact info of the rental company

Charges and fees

Fees

Security deposit

Additional charges explained
What Should I Pay Attention to in a Car Rental Agreement?
While you should read the entire contract, you need to pay close attention to the section about insurance. Neither you nor the rental company wants a car accident to happen, but if it does, you should understand your car insurance.
The insurance clause typically includes the coverage and liability waiver terms. Most cars come with the following packages:
Collision damage waiver

Theft protection

Third-party liability coverage
Collision Damage Waiver
The collision damage waiver will cover the car's bodywork if you damage it. In case other car parts get damaged, you'll need to bear the cost unless your security deposit is enough to cover it.
Theft Protection
In case someone steals the car, typically, theft protection partially covers the cost of a new car.
Third-Party Liability Coverage
The third-party liability coverage refers to the coverage for other people's property you damage with the car.
Use DoNotPay To Draft Different Legal Documents
If you require a legal document, DoNotPay is the way to go! Why not download a template? Digging through the internet to find contract templates is rarely a good idea.
If you need to draft a contract, the available templates might not encompass everything you want your contract to stipulate. Online templates are also not always the best choice because they may come with a watermark, grammatical errors, and outdated clauses.
All you have to do is answer a few questions, and we'll write numerous contracts for you.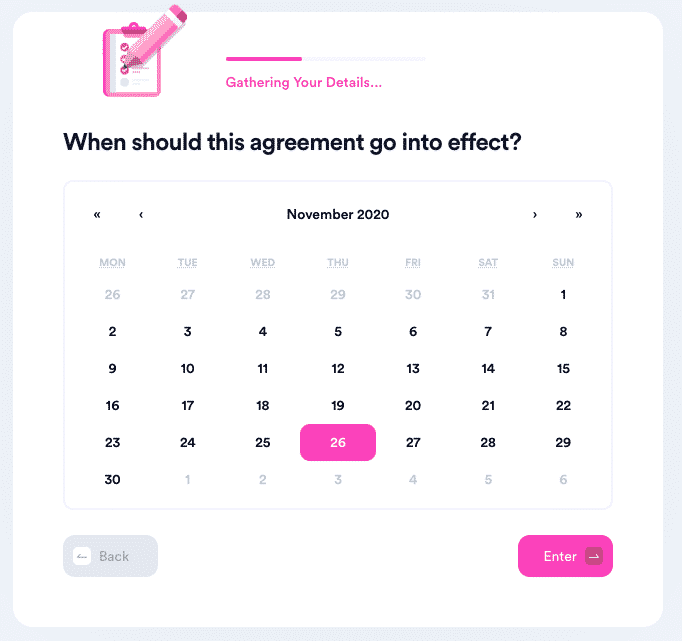 Here's how it works:
Access DoNotPay from a

web browser

Type in the name of the legal document you want to create

Answer our chatbot's questions
Your legal document will be ready for signing in a matter of minutes!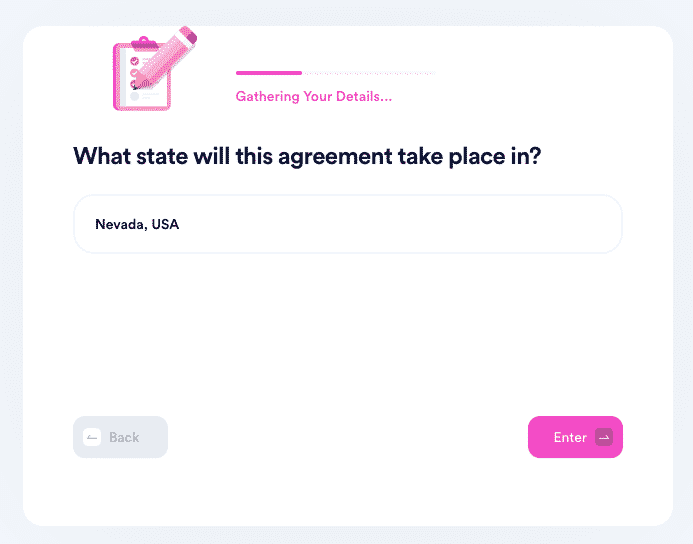 Check out what documents we can generate for you in the table below:
Business
Real Estate
Other

General business contract

Intent to purchase real estate

Residential

lease agreement

Estoppel certificate

Quitclaim deed

General affidavit

Promissory note
Legal Documents Made Easy With DoNotPay
Aside from generating agreements in a flash, DoNotPay boasts an evergrowing knowledge base that can help you get the lowdown on a variety of legal documents, including:
Tired of Companies Not Taking You Seriously? Use DoNotPay To Put a Stop to It
If you're sick of companies that violate your consumer rights, DoNotPay is here to help. If you're struggling with reporting robocalls, requesting a refund, claiming any type of warranty, scheduling a DMV appointment, reporting spam text messages, or anything else, our robot lawyer will help you sue any firm or individual in small claims court.
With DoNotPay, you can also sign up for any free trial, cancel any subscription, avoid getting charged after your free trials end, and much more!
Want Your Money Back? DoNotPay Is Here To Help
Are you looking for your missing money? Do you want to get a refund for a delayed or canceled flight? Are you trying to flip the script on illegal robocalls and earn money off them? DoNotPay will assist you in dealing with any of these pesky issues!
We can also help you bypass phone number verification, sign up for clinical trials stress-free, ace any government test in a jiffy, and block spam emails for good.