The Easy Way to Cancel More than Home Insurance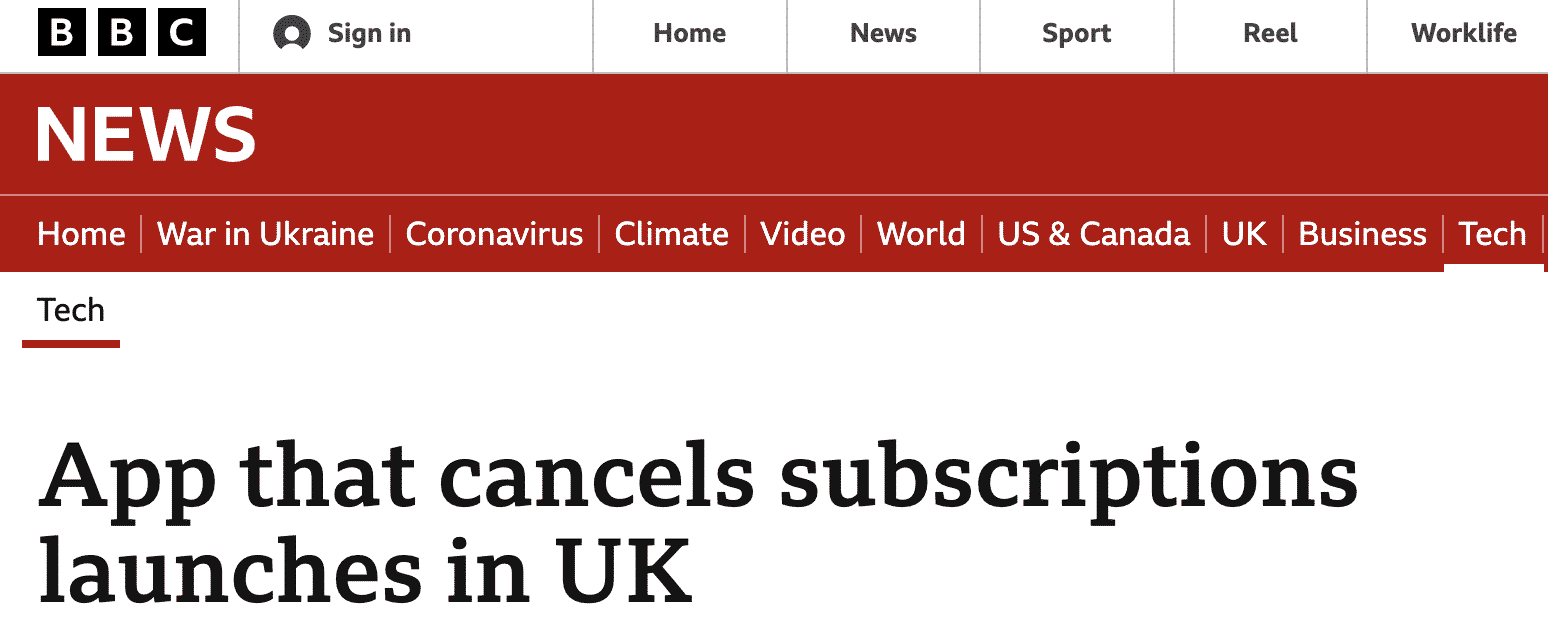 British households spend a significant proportion of their income on subscriptions, with the average household spending more than £620 on subscription fees annually. As you well know, subscriptions are not permanent and most give you the option to cancel. DoNotPay, offers you the easiest method to cancel More Than Home Insurance subscription or indeed any other services that you no longer need.
We provide a convenient, faster, and easy way to cancel a More Than Home Insurance subscription and others such as Planet Fitness membership, Just Eat orders, Vodafone contracts, Virgin Media subscriptions.
What Are More Than Home Insurance's Cancellation Policies?
You can contact More Than Home Insurance to terminate the contract. If you decide to end the policy, you may be eligible for a premium return if you didn't file any claim during the current period of insurance.
More Than Home Insurance can terminate this policy by notifying you in writing at your last known address at least 14 days before the cancellation date. However, this will not affect your right to submit a claim for any occurrence occurring before the cancellation date.
If More Than Home Insurance cancels the policy, the company may reimburse any premiums paid up to the end of the current term of insurance.
How to Cancel More Than Home Insurance
Unfortunately, it is not currently possible to terminate your More Than Home insurance policy online. However, you can contact the company through telephone, email, posts, and live chat.
Cancel by Email
You can contact More Than Home Insurance through enquiries@morethan.com. The customer relations staff should respond to emails within 24 hours from Monday to Friday.
Cancel by Post
You should include all pertinent facts about your coverage in the letter and submit it using a monitored postal service to know the date they get your notice. Include a phone number if they want verbal confirmation from the customer before agreeing to terminate the home insurance coverage. If you like to write to More Than Home Insurance, you can use MORE THAN Customer Relations Team PO Box 255 Wymondham NR18 8DP.
Cancel by Phone
If you want to cancel your More Than Home Insurance, the company recommends you contact them via telephone, since you cannot cancel your policy online. Use the procedure below:
Contact More Than Home Insurance by calling 0330 100 7783.
The number will connect you to the RSA Group helpline.
Press 1 for personal insurance, and then press one again for home insurance.
Have your policy number ready, since the following number to press will depend on the beginning of your policy number.
Select a number at random if you want to get through and talk to a person.
Provide your information, so they can identify and validate your coverage.
Cancelling More Than Home Insurance within 14 days
Unless an exemption applies, under the Consumer Contracts (Information Cancellation and Additional Charges) Regulations 2013, if you are a consumer, you have a cooling-off period to cancel your purchase if you decide that you no longer desire the goods or services.
If you contact More Than Home Insurance to cancel within 14 days of getting your papers, your premiums will be refunded. If you have previously submitted a claim within that period, this does not apply, and you will not get a reimbursement.
Cancelling More Than Home Insurance After 14 Days
If you cancel after 14 days, More Than Home Insurance will return only the payments you have already paid for the remainder of the insurance term. For instance, if you pay for year coverage and then cancel in the middle of the year, they will reimburse the remaining charges. Again, this is only applicable if you have not claimed within your coverage term.
Additionally, you may terminate by declining their renewal offer, which they should send around one month before your 12-month subscription finishes. If you call to cancel after the cooling-off period but before your subscription is renewed, More Than may charge you a cancellation fee of up to £50 to cover administrative expenses.
Potential Problems When Cancelling More Than Home Insurance
Due to extremely high call volumes, you may experience longer wait times than usual when calling the company. You may find it's quicker to use the company's email or live chat. However, if you don't specify the question to the specific Home Insurance department, you may not receive an answer.
Even after you cancel a policy, keep an eye on your credit card and bank statements to be sure the cancellation took effect.
What More Than Home Insurance Subscription Looks Like on Bank Statements
Charges for More Than Home Insurance will appear on your bank statement as:
GOHENRY
GOHENRY.CO.UK
GOHENRY LONDON GB
GOHENRY LONDON GB
GOHENRY, LONDON
GOHENRY LIMITED LYMINGTON GBR
GOHENRY LIMITED, LYMINGTON GB
GOHENRY LIMITED, GOHENRY LTD
GOHENRY NETFLIX SUBSCRIPTION
Best Alternatives to More Than Home Insurance
You may want to check out other insurance providers as alternatives:
Company
Benefits
Cover
The AA

Covers accidental damage
Replaces lost items
House maintenance like burst pipe repair
The AA is rated 4.7 out of 5 on Feefo

AA will repair any damage or loss for £5,000
Swinton Insurance

Customise your home insurance
Add any options to your policy anytime
Online access to your documents and make any changes there

Combined buildings and contents insurance from £107 annually
John Lewis

Unlimited Buildings and Contents Cover
Unlimited Matching Sets Cover
Unlimited Alternative Accommodation Cover

Bronze - £50,000
Silver - £100,000
Gold - Unlimited cover
DoNotPay Can Cancel Your More Than Home Insurance Subscription Easily
Since cancelling your More Than Home Insurance can be time-consuming, DoNotPay can manage it for you through this simple process:
Log-in to DoNotPay and search for the Manage Subscriptions product.

 

Provide the name of the subscription service you want to cancel.

 

Provide your account details such as email address and username.

 
Once you submit the details, we'll work on cancelling your subscription. We'll even try to get a refund on your behalf.
What Other Subscriptions Can DoNotPay Help Me Cancel?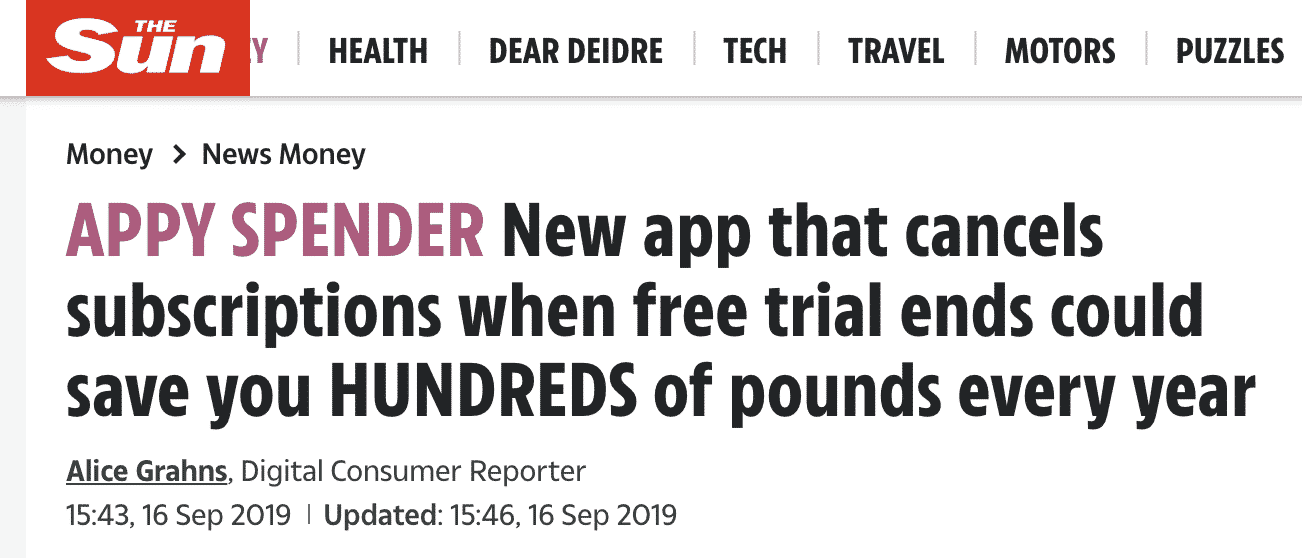 Insurance policies are one thing, but you might have other subscriptions to cancel. DoNotPay helps you get out of all kinds of memberships, like:
And that's only the beginning of the tasks you can manage with the app.
What Else Can DoNotPay Do?

Cancelling subscriptions is one of the many services we offer. DoNotPay can help you with
Sign up now and give it a try!