Learn What Canada Tourist Visa Photo Requirements and Specifications Are
Visiting Canada offers many traveling opportunities—from visiting first-class museums and landmarks in Ottawa and Montreal to outdoor activities in nature countrywide. Before you hit the road, confirm whether you need a visa to be eligible to visit the country. If yes, check out what Canada tourist visa photo requirements and specifications are.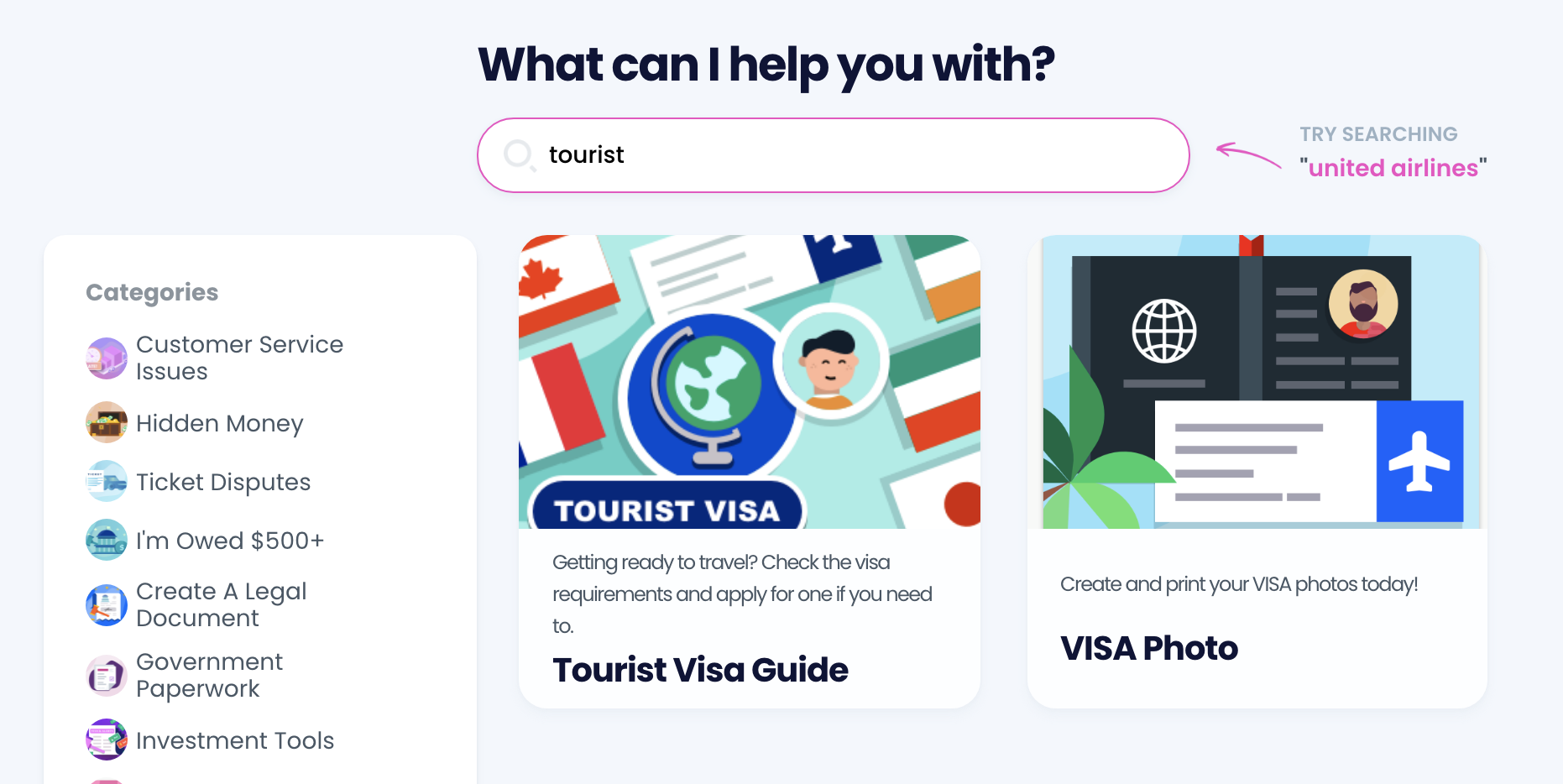 Since finding necessary info about travel-related documents may be arduous, there is a shortcut you can take instead of browsing the web. To check if you need a visa in no time, subscribe to DoNotPay.
Do U.S. Residents Need a Canadian Tourist Visa?
The U.S. nationals with a valid passport may need to apply for a Canada tourist visa depending on the reason for their trip and the visit duration. Most eligible travelers going to Canada for leisure or tourist activities don't need a Canadian visa. For further details, refer to the table below:
| Trip Duration | Is a Visa Required? |
| --- | --- |
| Under 180 days | No |
| Over 180 days | Yes |
If you stay for more than six months, check out how much the document may cost you.
Canada Tourist Visa Photo Specifications
In case you need the Canada tourist visa, or you want to extend your stay for more than six months, you must follow strict specifications when enclosing your photo, such as:
Two photos are required
Photos must be taken within the last six months
The color must be natural
The background should be plain white or light-colored
Images must be printed on quality photographic paper
Hands must not be visible
Pictures cannot be blurred or washed out
The Canadian authorities won't accept the photos if you deviate from the rules. Should the pictures fail to meet the prescribed standards, you will have to submit new ones.
The images may be in color or black and white.
What Is the Canada Tourist Visa Photo Size?
The size of the photo must be 35 x 45 millimeters. Note that the Canadian visa photo is smaller than the U.S. passport photo, whose dimensions are 51 x 51 millimeters.
What Are Other Canada Tourist Visa Photo Requirements?
When taking your photos for a Canadian visa, you must also pay attention to the following:
Face and head positioning
Facial expression
Headgear and glasses
Light and background
Position of Your Head and Face
The position of your head must be square to the camera. It shouldn't be:
With your chin up
Inclined to either side
Your face should occupy the central position, and it must be between 31 and 36 mm long.
Facial Expression
Pay attention to your facial expression because you must keep it neutral. Refrain from:
You should also avoid showing any kind of:
Joy
Anger
Surprise
Sadness
Discomfort
Anticipation
Keep your eyes open and your mouth closed.
Head Accessories, Glasses, and Long Hair
In case you wear prescription glasses, pay attention to the following when taking photos for your visa:
The frame should not cover your eyes
Reflection must not show on the lenses
Sunglasses or tinted prescription eyewear are not allowed.
If you wear head coverings for religious reasons—such as a burka—you don't have to remove them if the accessory doesn't hide your features. Don't enclose photos with half of your face covered.
You must keep long hair from your face, as well. In case you wear a hairpiece or an accessory for cosmetic purposes, you don't have to take them off if they don't alter your usual appearance.
Light and Background Requirements
Ensure the room is neither underlit nor overlit before taking your visa photo. Shadows must not appear on your face or in the background. If your face is underlit or overlit—as if shining—the authorities will reject the photos.
The background should be empty, without wall decorations, images, or patterns.
Can DoNotPay Help Me With My Visa Application?
In case you plan a prolonged visit to Canada, you may have to provide various documents to get your tourist visa. DoNotPay gathers all the info to keep you updated, thus preventing unpleasant surprises during your visa application.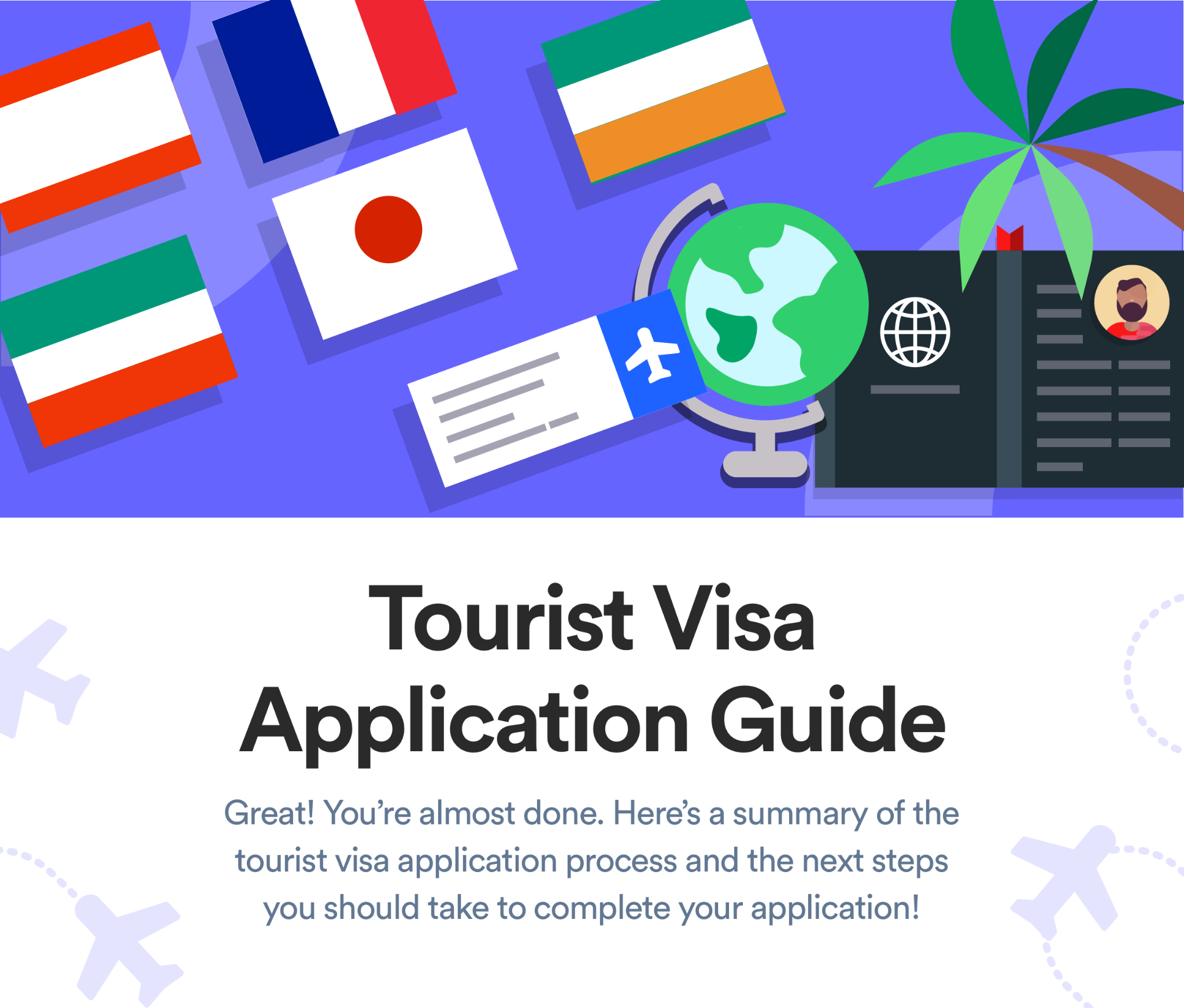 If you are a U.S. citizen, DoNotPay will check out whether you need a visa in no time. If you do, we will inform you about the papers and documents you need to submit. DoNotPay can even contact the embassy for you and ask if they accept online applications. In case they don't, we'll send the precise instructions in PDF format.
To benefit from our convenient service, do the following:
Access DoNotPay and navigate to Tourist Visa Guide
Confirm that you possess a valid U.S. passport
Select your destination country
Tourist Procedures for Other Nearby Countries
Do your travel plans include other countries? Find out if you need a visa or any other document in our helpful guides:
Use DoNotPay To Deal With a Plethora of Bureaucratic Tasks!
Tired of dealing with bureaucracy? We understand the struggle, and that is why our app makes handling administrative tasks a breeze!
Regardless of whether you need to compose a legal document, such as a power of attorney or a child travel consent form, appeal property taxes or your parking tickets, file a financial aid appeal and a FOIA request, or get a document notarized, DoNotPay has got you covered!
In case you also need to submit anonymous HR complaints, our app will provide you with the easiest way to do so!
Go on a Stress-Free Shopping Spree With DoNotPay
Do you like to shop until you drop? With DoNotPay, you won't have to worry about dropping! We'll make sure you can:
If you need more money to continue your shopping spree, let our app help you find any unclaimed funds under your name and enter numerous giveaways and sweepstakes!