Can You Wear Shorts to Jury Duty? The Court Dress Code Dissected
Were you called to serve on a jury in the peak of summer? You'd be right to wonder—can you wear shorts to jury duty? Serving on a jury is an essential civic duty and a formal occasion, so you should get acquainted with the dress code imposed by the court.
This article will give you the lowdown on preparing for jury duty—including wearing appropriate attire. Sign up for DoNotPay, and we will also help you announce your absence to your employee by composing a jury duty leave request letter!
What To Wear When Doing Jury Duty
The dress code of most courts is business casual. Your main concern should be to wear comfortable clothes, as serving on a jury can take a while. If you don't know how jury duty works, you should follow these guidelines when choosing your attire:
Don't try to look flashy or attract attention with your clothing
Make sure your clothes don't have potentially dangerous hooks or pins
Dress modestly and pick neutral colors such as grey or blue
Jury Duty Laws—How You Shouldn't Dress for Jury Service
While jury duty is an essential legal obligation for which you should dress appropriately, you won't be excused from it if you show up in court wearing shorts—you will have to appear at a later date.
You shouldn't try to skip jury service for this reason because you will face serious consequences, including:
Being held in contempt of court
Paying a court-determined fine
Since you need to look respectful in the courtroom, some apparel is strongly discouraged, such as:
Shorts of any kind
Colorful t-shirts
Cropped tops and vests
Mini skirts
Tank tops
Sequin dresses
Torn jeans
Flip-flops
Sandals
High heels
Any tight-fitting clothes
Ragged or dirty clothing
Hats are also prohibited unless you are wearing headwear for religious reasons.
Bear in mind that courts have metal detectors, so you should also keep these accessories to a minimum:
Large belt buckles
Excessive piercings
Earrings
Rings (except wedding rings)
Sunglasses
If you have tattoos, you need to cover them up—both state and federal courts require you to look as neutral as possible.
Tips on Selecting Appropriate Clothing for Jury Duty
You can't wear shorts to jury duty, but selecting an appropriate outfit shouldn't be too stressful. The list below will give you a good idea about which clothes to wear while serving on a jury:
Button-down shirts
Polo shirts
Plain T-shirts
Blouses
Shift or wrap dresses
Knee-length skirts
Khakis
Chinos
Dress pants (slacks)
Leather shoes
Boots
Loafers
Jeans of appropriate color are also allowed, but some jurisdictions have more strict regulations—consult your local court beforehand for detailed information.
Compose a Professional Leave Request Letter With DoNotPay!
While we can't change courts' dress code policies, our vast knowledge base can help you in other ways. A common source of conflict when being called to jury duty is breaking the news to your employer—which is something DoNotPay can help you with! We know your boss can't fire you, but we'll make sure they don't cause you any unnecessary trouble!
Our Request Jury Duty Leave tool will draw up a custom jury duty leave request letter in no time! This document will inform your employer about your absence and specify how long you'll be away from work. You can download the letter or let us send it to your boss on your behalf!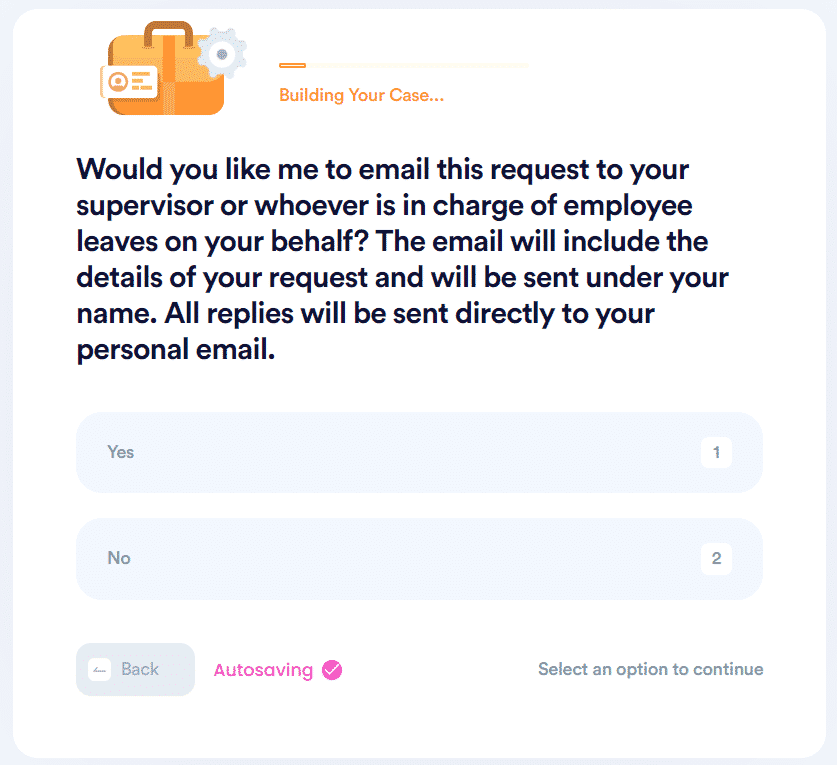 To use our resource, do the following:
Specify which court you'll be attending and for how long
Upload your summons
Consult our learning center to discover helpful articles regarding: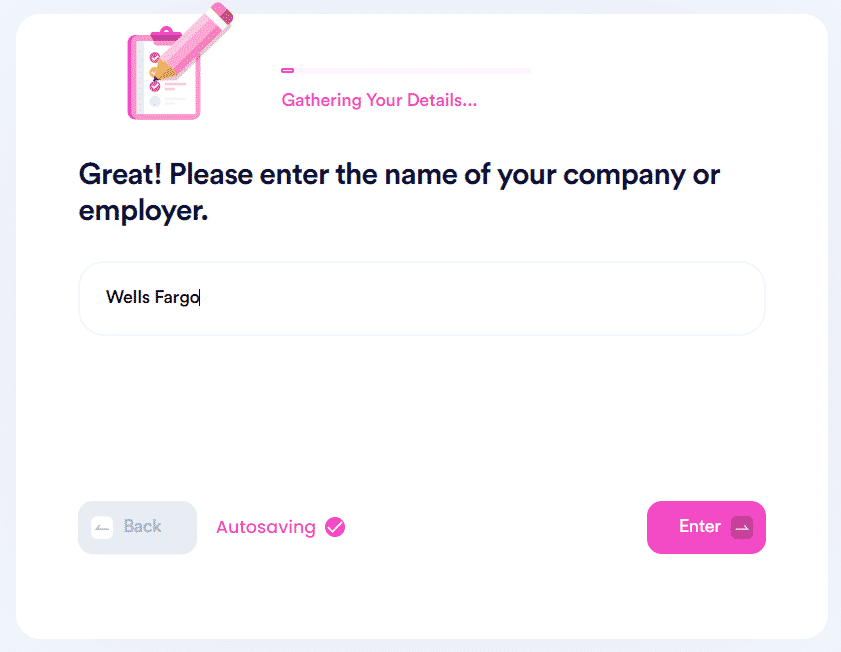 If you need more details on state-specific jury duty laws, take a look at this table:
Our Virtual Lawyer Has Got Your Back
DoNotPay has solutions for all those burdensome tasks you would rather avoid or entrust to someone else. Our AI-empowered app can assist you with copyright protection, clinical trial applications, DMV appointments, FOIA requests, mailing services, item returns, and delivery refunds. It also generates standardized legal documents and gets them notarized or faxed with zero fuss!
Through the same app, you can:
Make Education More Accessible and Affordable With DoNotPay
College expenses can be quite a burden for the entire family. Luckily, DoNotPay can have your tuition expenses waived or assist you in applying for various types of financial aid, such as scholarships.
We also offer you a chance to prepare for government tests in a much simpler way or contact embassies or consulates quickly and efficiently if you want to travel abroad to continue your education. If you are a parent who wants to withdraw their kid from a standard school, we will help you draft a notice of intent to homeschool and send it to the local authorities with no stress!