Can You Volunteer for Jury Duty?
Jury duty is an obligation that all American citizens between 18 and 70 years old must fulfill. Can you volunteer for jury duty or not? We have the info you need.
In this article, we will provide answers to all your questions about jury duty, including:
How long jury duty lasts
How much you are paid for jury duty
If you have been summoned for jury duty, you need to request time off from your employer. You can to create a formal leave request letter that leaves no room for loopholes.
Why Is Jury Duty Important?
Jury duty is essential to the American democratic system because it ensures that no single person can decide the outcome of a case. The accused relies on a randomly selected and unbiased jury panel to receive a fair judgment.
Can I Volunteer for Jury Duty?
No, you cannot volunteer for jury duty. The jury selection process is completely random and ensures that:
Jury panel is a fair cross-section of the community
There is no discrimination while selecting a jury
Outcome of the trial is fair
Disputes are resolved peacefully
Citizens of the U.S. get to participate in governance
All potential jurors are randomly chosen by computer software. Once selected, you will receive a jury summons requesting you to show up in court at a specific date and time. At court, you will answer a detailed questionnaire to confirm that you are qualified to be a juror.
Can My Employer Fire Me for Serving on a Jury?
If you have received a jury summons, you are required to show up in court at the scheduled date and time. The law prohibits your employer from forcing you to skip jury duty and can be held in contempt of court if found guilty. They are also not allowed to:
Force you to take paid vacations
Threaten to terminate you
Cut off your health insurance
Discipline you in any other way
How Can DoNotPay Help Me Take Time Off for Jury Duty?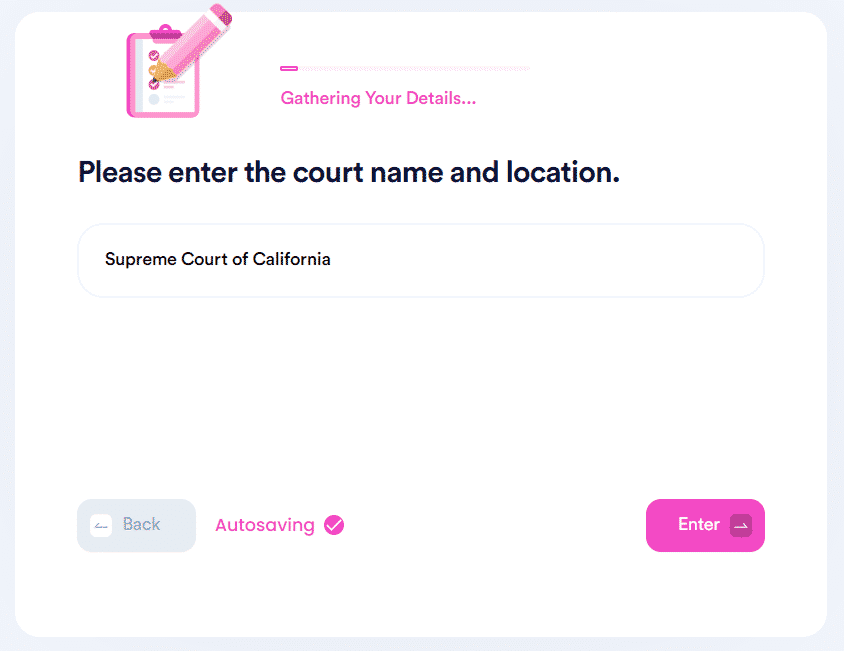 Although you might not have volunteered for jury duty yourself, you can still be selected for it at any time. If you are, you need to start preparing for your service by informing your employer so they can confirm your jury duty.
Are you hesitant to tell your employer because you want to avoid confrontation? Let DoNotPay step in to save the day! We can assist you in drafting a leave request letter that complies with all relevant state laws, ensuring that your employee has no option but to oblige.
After , here is what you need to do:
Go to the Request Jury Duty Leave tool
Provide details about your jury duty
Upload a photo of the jury summons
Download or let us send the letter to your employer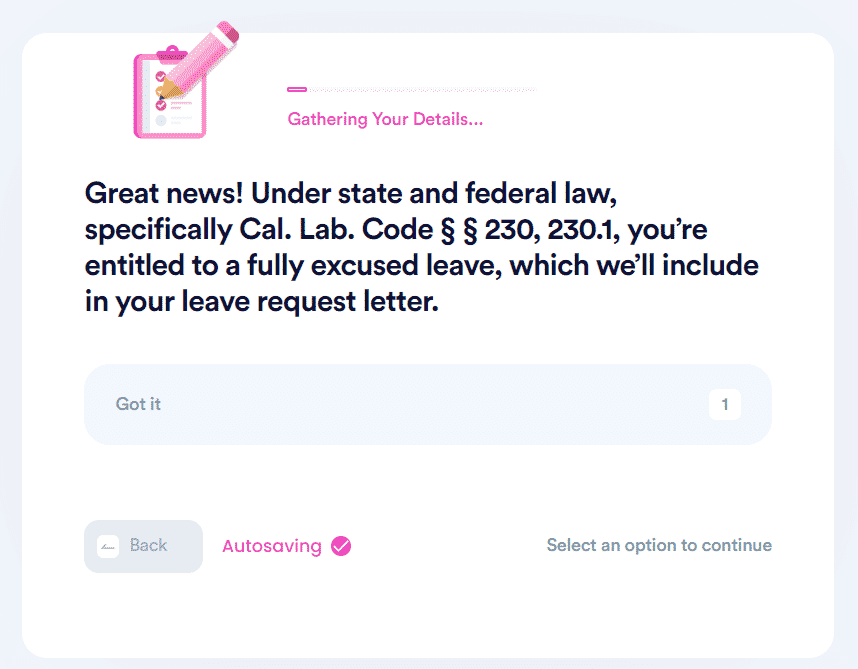 Other Jury Duty FAQs
For more information on jury duty, check out the frequently asked questions (and answers) below:
How long does jury duty last?—Jury duty can last anywhere between one day and two months or longer, depending on the complexity of the case
Do you get paid for jury duty?—Almost all states offer compensation to jurors for attending jury service. While the court offers a higher compensation of $50 per day to federal jurors, county jurors usually get between $10 to $40 per day
How often can you be summoned for jury duty?—You only need to attend jury duty once every year or two years (depending on the state)
Consult the table below if you are looking for state-specific information regarding jury duty:
What About Other Perks Our App Offers?
DoNotPay offers valuable assistance with the following tasks:
DoNotPay Cares About Health Matters
Finding suitable and verified clinical trials you can participate in is often complicated and time-consuming. Still, with DoNotPay, it becomes a breeze! Our platform allows you to search through clinical trial databases and apply for the ones that seem acceptable to you.
If you want to make sure your health wishes are honored if you get too sick, we help you compose an advance health care directive based on your preferences. That's not all—you can also name a person who can decide on your finances and estate if you get incapacitated by creating a power of attorney in our app!