When Can You Sue For Harassment and What Is the Best Way to Do It?
Have you ever had to deal with a real-life stalker or been a target of cyberstalking?
Maybe you or someone close to you experienced online harassment, sexual harassment, landlord harassment, workplace harassment, or harassing phone calls?
If that is the case, you might have considered filing a civil suit for harassment, and you would not be the only one.
In 2019, the Equal Employment Opportunity Commission (EEOC) received 72,675 charges for workplace harassment and 7,514 charges for sexual harassment.
You have the right to feel safe and protected. So if you decide to go down this road, take into consideration that it can be a long and strenuous process—though a manageable one— and the complexity depends on the situation you are in and the state of your residence.
What Laws and Legal Rules You Should Be Familiar With If You Are Suing Someone for Harassment
From a legal perspective, harassment is a type of discrimination and is illegal if it's based on specific characteristics of the targeted person—such as race, gender, or age.
Laws that prohibit discrimination are the Title VII of the Civil Rights Act of 1964 and the anti-discrimination laws in different states.
Title VII of the Civil Rights Act of 1964
Title VII of the Civil Rights Act of 1964 protects employees from harassment in their workplace.
Title VII applies to companies and prohibits inappropriate behavior of a sexual nature that prevents an individual from doing their job or creates a hostile work environment.
Title VII does not apply to individuals, only to companies, making it unlawful for any employee to be sexually harassed at work.
Retaliation for reporting sexual harassment or for participating in an active investigation is also forbidden.
State Laws on Criminal Harassment
Laws on harassment vary from one state to another, but they usually take different levels of harassment into account, and harassment charges can extend from minor misdemeanor to a high-level felony.
Depending on the state, people can be charged with a higher level charge if they:
Have been convicted of harassment or a domestic violence offense

Are targeting someone based on race, color, national origin, ancestry, gender, religion, age, disability, or sexual orientation
What Is and What Isn't Harassment
People are often not sure if they have enough cause to file a claim or a lawsuit; they are not even sure if a particular behavior is harassment.
One job seeker posted her story on Reddit, unsure whether the situation she found herself in could be a form of sexual harassment. During an interview process, one of her former supervisors was supposed to serve as a reference for the new job. That former supervisor asked her to send him explicit pictures that would "motivate him" to provide a good reference for her.
Another Reddit poster wasn't sure whether sexually inappropriate questions — whether she has a boyfriend or when the last time she dated someone was—can be considered harassment.
Sometimes even after reporting an incident through internal company protocols, a person can feel bad and guilty, as one Reddit user presented in his story.
Harassment can be any unwelcome behavior that is based on a protected trait, such as race, religion, sex, nationality, age, disability, or genetic information.
To be considered unlawful, the behavior must include actions that intend to intimidate, offend, or frighten, or—in case of workplace harassment—create a hostile work atmosphere.
Considered Harassment

Not Considered Harassment

Offensive jokes and comments

Slurs

Name-calling

Physical assaults

Threats

Ridicule or mockery

Insults

Inappropriate pictures

Offensive emails, texts, or social media content

Inappropriate physical gestures or facial expressions

Insisting upon work performance

Criticizing for poor work performance

Inquiring about absence from work

Enforcing policies and rules

Petty slights

Annoyances

Isolated incidents of rude behavior

The one-off inappropriate joke or remark

Consensual behavior
People also seem to have problems distinguishing what constitutes harassment in the workplace. The federal law differentiates between two types of workplace harassment: quid pro quo and hostile work environment.
Quid pro quo applies to situations where an employee is forced to provide sexual favors to keep their job or to gain a promotion.
An example of this might be a supervisor offering a promotion if an employee will meet his or her sexual demands or threatening termination if an employee refuses.
This type of harassment usually occurs between someone in a position of power and a subordinate.
A hostile work environment refers to situations where the employee's place of work is made intimidating, hostile, or offensive due to the behavior of supervisors, colleagues, or clients.
This behavior can include frequent and unwanted sexual comments, advances, requests, inappropriate jokes, or displays of inappropriate or offensive materials.
An isolated incident or an unreciprocated attempt to initiate a sexual relationship is not considered harassment and is usually not deemed a hostile environment. The activity has to be repeated or persistent to make the workplace insufferable for an individual.
Unlike quid pro quo harassment, this type of sexual harassment is found across all levels of the company.
When and How Can You Sue Someone for Harassment?
Different types of harassment constitute different procedures for taking action. If you have experienced harassment, you can file a civil court lawsuit, but some types of harassment can also be taken to federal court.
Whether it is a civil or a federal harassment lawsuit, to win the case, you'll have to prove in court that the behavior is:
Based on the victim's protected characteristic (gender, race, sexual orientation, ethnicity, etc.)

Offensive

Unwelcome

Aggressive enough to affect the victim's employment (applies only to workplace harassment)
Civil Court Action About Harassment
If you have experienced at least two harassing incidents by the same person or group of people, it is considered harassment, and you can take action in civil court against the person or people harassing you. If the court decides that the incident is harassment, it can order the person harassing you to stop their behavior. If they don't stop, it's a criminal offense, and they can be prosecuted in criminal court. Making a civil claim can also help you get compensation, a restraining order, or an Order of Protection.
| | |
| --- | --- |
| Measures and Orders | Definition |
| Compensation | A civil court can help you get monetary compensation if you've suffered financial, emotional, or physical loss or damage. |
| Restraining order | A civil harassment restraining order helps protect people from violence, stalking, severe harassment, or threats of violence. |
| Order of Protection | An Order of Protection is a court document that orders the abuser (you have some kind of relationship with) not to harass you or contact you. |
Such orders come from civil courts, but a violation of these court orders may constitute a separate criminal offense or increase the severity of the harassment charge.
Filing a Federal Lawsuit
If you are dealing with harassment at your workplace, you can file a harassment or discrimination lawsuit, but not before filing a complaint to the Equal Employment Opportunity Commission (EEOC), the national agency that enforces anti-discrimination laws.
Once you file a complaint, the agency will decide how to handle your claims.
The critical thing to note is that, since these claims are filed under Act VII, you can only sue your employer, not the person who is harassing you. Under this Act, a company can be held responsible for allowing the harassment of one of its employees.
Once the EEOC has finished investigating your claim, they will issue you a right-to-sue letter, which allows you to take the matter to the federal court. The investigation, however, can be long and complicated. During the investigation, you can expect interviews with you, your employer, colleagues, and the harasser to take place. The agency will also try to solve the issue by mediation. You should be aware that if the agency decided to investigate your case, the harasser would be informed about the fact that you filed a claim.
And while the law does protect you against retaliation — you can't be fired, demoted, transferred, or paid less—working in this environment might not be the most pleasant experience.
Once the investigation is over and you receive your right-to-sue letter, you are allowed to file a lawsuit.
Both of these steps — filing a complaint with the EEOC and suing in a federal court — have strict time limits:
| | |
| --- | --- |
| Action | Time Limit |
| Filing a job discrimination complaint with the EEOC | 180 days from the moment the last harassment incident happened |
| Filing a complaint with the EEOC, when that compaint is also covered by a state or local anti-discrimination law | 300 days from the day the harassment took place |
| Filing a charge of discrimination | 180 days starting from the last time you experienced harassment |
| Filing a charge of discrimination if a state or local agency enforces a law that prohibits employment discrimination on the same basis | 300 days from the day the last discrimination situation happened |
Once you receive a right-to-sue letter, you must file your lawsuit within 90 days. This deadline is set by law. If you don't file in time, you may be prevented from going forward with your lawsuit.
Steps to Take Before You Sue Someone for Harassment
If you do decide to take your claim to trial, you should consider going over other options beforehand. Some of these actions might put an end to the unwanted behavior by your harasser. Even if they don't, the court will look positively at any attempt to solve the problem internally — between the individuals or within the company. If the court judges there was no effort to address the issue, it will dismiss your charge.
Some of the things you should try before filing a claim with the EEOC hoping to get a right-to-sue letter are:
Document everything

Tell the person harassing you to stop

Research your company's policy on harassment

File a harassment complaint within your company
Document Everything
If you decide to go to court, you will need evidence — as detailed as possible. Make sure to take pictures, screenshots, save physical proof like gifts and letters, and write down everything relevant.
Keep a diary or a notebook in a safe place and make sure to document details such as:
The date, time, and location of every incident

Names of participants and witnesses

Screenshots of any inappropriate emails, texts, explicit photos and videos, or relevant social posts

Any attempt to address the problem, whether verbal or written
Tell the Person Harassing You to Stop
It's helpful from a legal viewpoint to be able to declare that you confronted the harasser and asked them to stop with the unwanted behavior. If this is something that you feel you can do, without it being too uncomfortable, you should consider it. You can talk to them or address them in written form, but make sure to be clear and specific. In legal terms, it would be an equivalent to sending the harasser a cease and desist letter, which is a direct instruction to stop with their current behavior.
The letter can also serve as evidence in court. If you decide to reach your harasser in any other way, make sure to document it.
Research Your Company's Policy on Harassment
If your company has a policy on harassment and the procedures and guidelines for reporting it, make sure to read and understand it. Companies often have detailed procedures explaining what employees are expected to do if they experience harassment and how to report it internally. If the company doesn't have a policy on harassment and you don't have a provided guideline to reporting it, you should contact HR or your supervisor.
Report Harassment to Your Company
You might be reluctant to report the harassment to your company, but this is a crucial move as it demonstrates that you took the necessary steps to make your employers aware of the harassment.
Make sure to document these actions as well:
If you need to make a written complaint, save copies

If you report the harassment verbally, write down the names of anyone present including supervisors, HR managers, or any witnesses, as well as the time and date and the details of the conversation
Once you've exhausted all other options and you haven't reached a positive outcome, proceed with filing a claim to the EEOC — just make sure that it happens within 90 days of the first time you experienced harassment at work.
DoNotPay Can Help You With Your Civil Suit For Harassment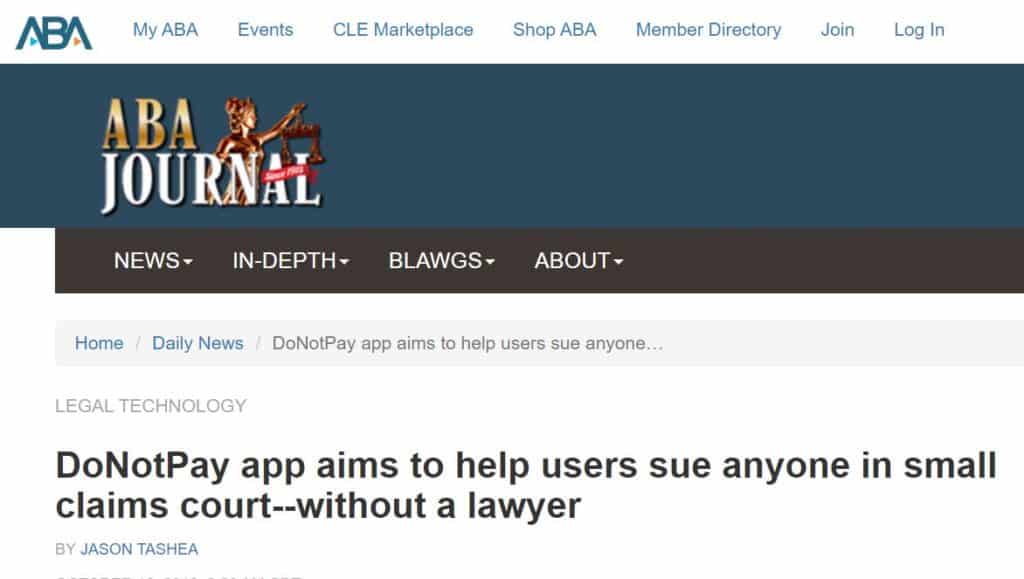 DoNotPay is a robot lawyer — the first of its kind in the world. This means you can use this app to sue anyone, including those who are harassing you. If you decide to go to court, one of the crucial steps in filing a claim or a lawsuit is preparing detailed evidence. You have to document everything and present a written proof that you demanded the stalker to stop.
DoNotPay can help with that, and here is how to do it:
Open DoNotPay in your

Find the Relationship Protection feature

Launch our chatbot and choose Safety and Stalking

Provide the name of the person stalking you

Let DoNotPay formulate a cease and desist letter
You can then send the letter to the person in question, demanding them to halt with their actions instantly. The cease and desist letter will also serve as a piece of crucial evidence that you did try to address the issue beforehand and can increase your chances in court.
DoNotPay Protects Your Privacy and Finances
Sharing your credit card details online comes with certain risks, and it's getting more difficult to tell good and bad websites apart. With DoNotPay's virtual credit card generator, you will be able to protect your identity and bank account from cyber scammers.
Whenever you run into a suspicious email or website, generate a virtual credit card and proceed without worries. Our virtual cards also work like a charm if you want to avoid automatic payments after free trials.
DoNotPay Helped You Sue For Harassment, but What Else Can the App Do?

DoNotPay is a versatile app that you can access from your and that can offer you many different features. Yes, you can use the app to get back at any company that has wronged you, like to sue CenturyLink or Comcast, not just to stop the stalkers. The app can also assist you with familiarizing yourself with your airline passenger rights, fighting back against robocalls, or lowering your bills.
Check out some of the things DoNotPay can do for you:
Fight speeding tickets

Dispute traffic tickets