Can You Keep Insurance Claim Money? Here's What You Should Know!
When people suffer a loss or damage due to an accident, they usually use their insurance compensation for fixing the damage.
Depending on the incident type, repair or replacement expenses can be enormous. People can't pay all costs on their own, and they cherish every dollar they get from their insurer. Not everyone considers repairs urgent or necessary, which is why some people want to pocket the reimbursement money.
If you are considering the same, this article will help you understand when you can or can't do it. You will find out more about filing insurance claims the easy way and appealing denied claims with DoNotPay's amazing service.
What Does Insurance Claim Procedure Include?
When the incident happens, people have a certain deadline for notifying their insurer about it. Companies usually propose several claiming methods, allowing clients to choose the ones that work the best for them.
Here's the general course of events after the affected customer contacts the insurer:
Loss or damage assessment

—Your insurance provider sends a claim adjuster to estimate the damage on the spot. Such evaluation is based on many factors, including market rates, the extent of the damage, parts or materials needed for repairs, etc.

Cost evaluation—

The claim adjuster makes a final cost estimate after they consult with a contractor about the matter

Payout

—Once the company determines a final reimbursement amount, they pay for the repair or replacement of your property
Depending on your case, you may receive an insurance check from the company, or they can pay for all expenses directly to the repair shop.
When Can You Keep Insurance Claim Money?
If you want to keep the money you get from your insurance claim, you need to study your policy in detail. All U.S. states have their insurance regulations, which is why you need to get familiar with the rules that apply in your state.
The table below shows some cases when you can spend your auto or home insurance on whatever you want.
You Can Keep Your Car Insurance If
You Can Keep Your Home Insurance If

You own your car outright

You file a personal injury lawsuit

State laws allow you to keep the funds

Insurance policy states you can keep the money

Amount of the insurance check is bigger than your repair costs

Insurer gives the insurance check directly to you—not to the repair shop

Amount of the insurance check is bigger than your repair costs

Insurer gives the insurance check directly to you—not to the contractor

Insurance policy doesn't state anything about having to spend your reimbursement money on repairs
Situations When Keeping Insurance Claim Money Is Not Possible
The exceptions to keeping the insurance money include the following cases:
Insurer insists to pay directly to the contractor

You have a mortgage or a loan on your vehicle

You want to keep holding collision or comprehensive insurance

Your policy states that the insurer can only pay to the contractor or the authorized repair shop
DoNotPay Will Make Your Claiming Procedure Super Simple
Getting the money from your car or home insurance is much harder to achieve if you fail to file a claim properly. The procedure may be long, tiresome, and full of complicated steps, but DoNotPay can swoop in and simplify it in no time!
Our system enables you to raise a claim with any insurance company only by answering a few questions. Dealing with unpleasant customer care reps or various documents remains in the past with our extraordinary service!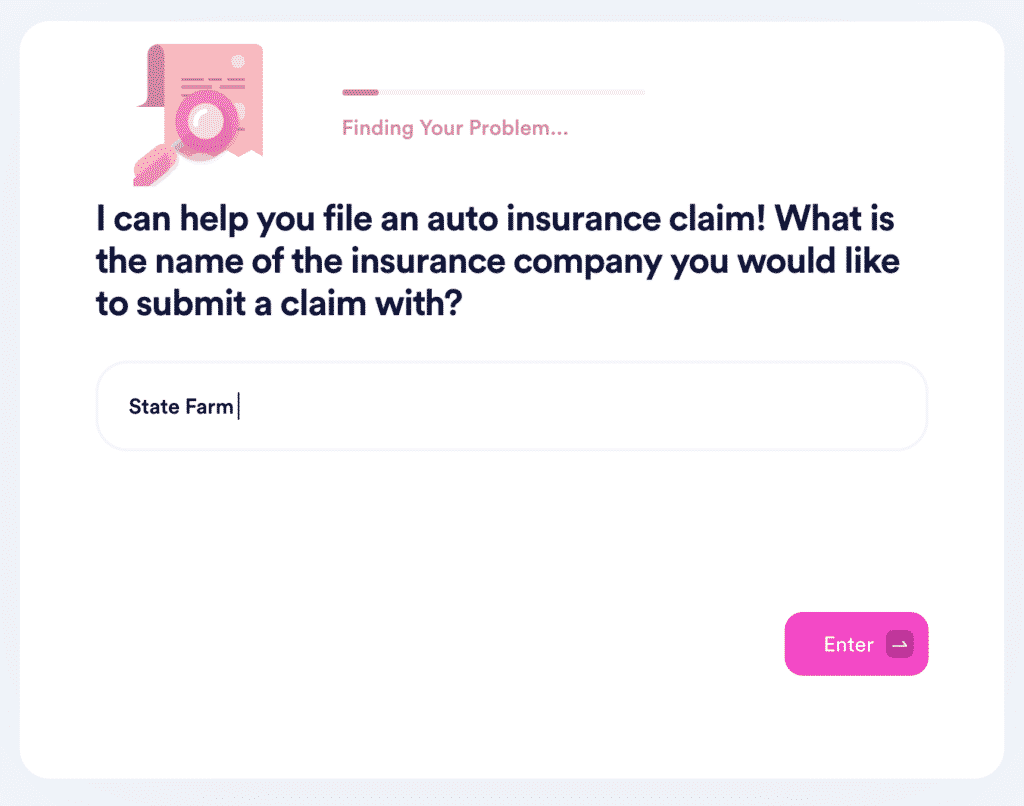 To claim your insurance with our help, log in to DoNotPay using your preferred and:
Search our platform for the insurance you want to claim

Enter your first and last name, insurance policy number, and other required personal information

Explain what type of accident you experienced and provide as many details as possible
A claim letter we make will find its way to your insurer in no time, be it Cricket, Allstate, State Farm, or any other company. With us, securing payouts from travelers, third-party, unemployment, or veterans life insurance companies is easier than ever!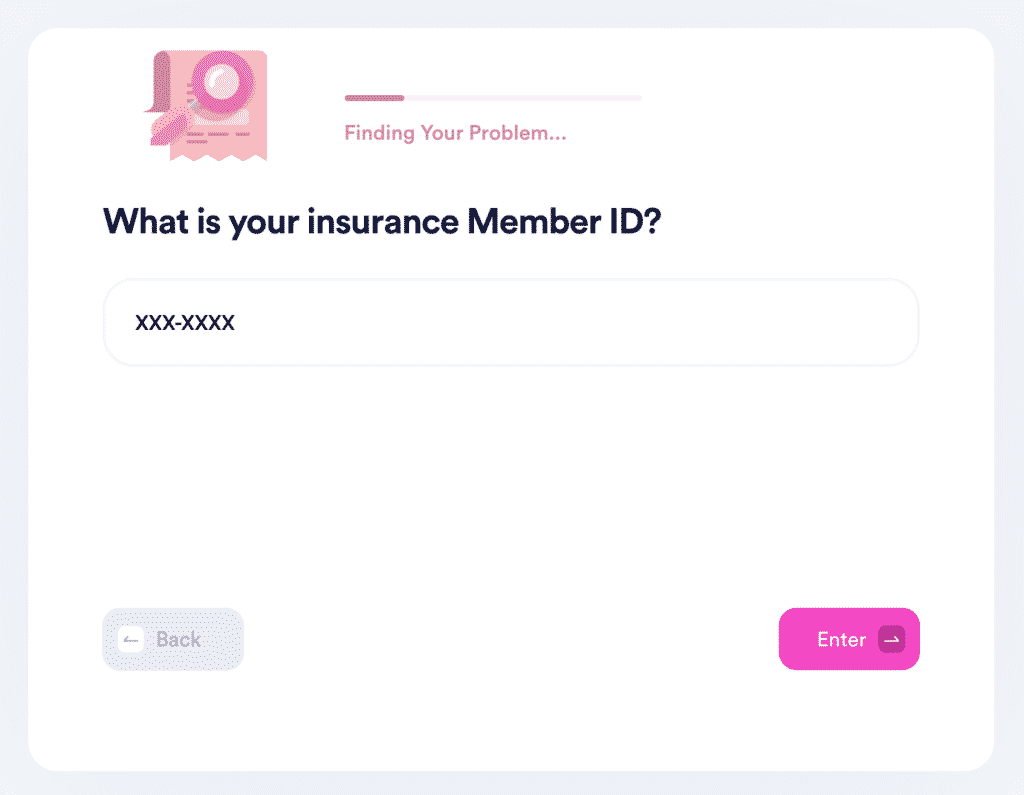 Unsuccessful Claims Get the Second Chance With DoNotPay
Did your insurer reject your claim with no solid reasons? If you believe they made a wrong decision, make them review your claim request!
The quickest and simplest way to do it is to rely on DoNotPay's efficient service. We use the information you provide to generate an appeal letter on your behalf. Here's what you need to do to use this option:
Log in to DoNotPay using any

Search our platform for the insurance you failed to claim

Select

Appeal a Denied Insurance Claim

Respond to several simple questions and submit your appeal
Our system will address the letter to your insurance company in your name. All that remains is to wait for the policy provider to contact you and let you know whether anything has changed.
Need Help Fighting Bureaucracy? Use DoNotPay!
As the world's first robot lawyer, DoNotPay can help you resolve a plethora of tedious administrative issues. Our app will assist you in getting justice in small claims court, getting refunds from merchants, reporting annoying spam emails and text messages, reporting copyright infringement, bypassing phone number verification, and so much more!
You can also rely on DoNotPay's help when it comes to subscriptions. If you want to sign up for a free trial, cancel a service you no longer use, and skip the phone queue when doing so, our app will provide its assistance.
Our App Saves You Time and Money
Are you unable to pay your bills? Use the world's first robot lawyer app to cover them! Do you want to appeal your traffic or parking tickets? DoNotPay will help you appeal them in the blink of an eye.
Our app can do so much more than that, though—with DoNotPay by your side, you can sign up for clinical trials, ace government tests, claim any type of warranty, schedule an appointment with the DMV, and handle any other bureaucratic task.