How Can I Sue My Landlord for Asbestos Exposure In the UK?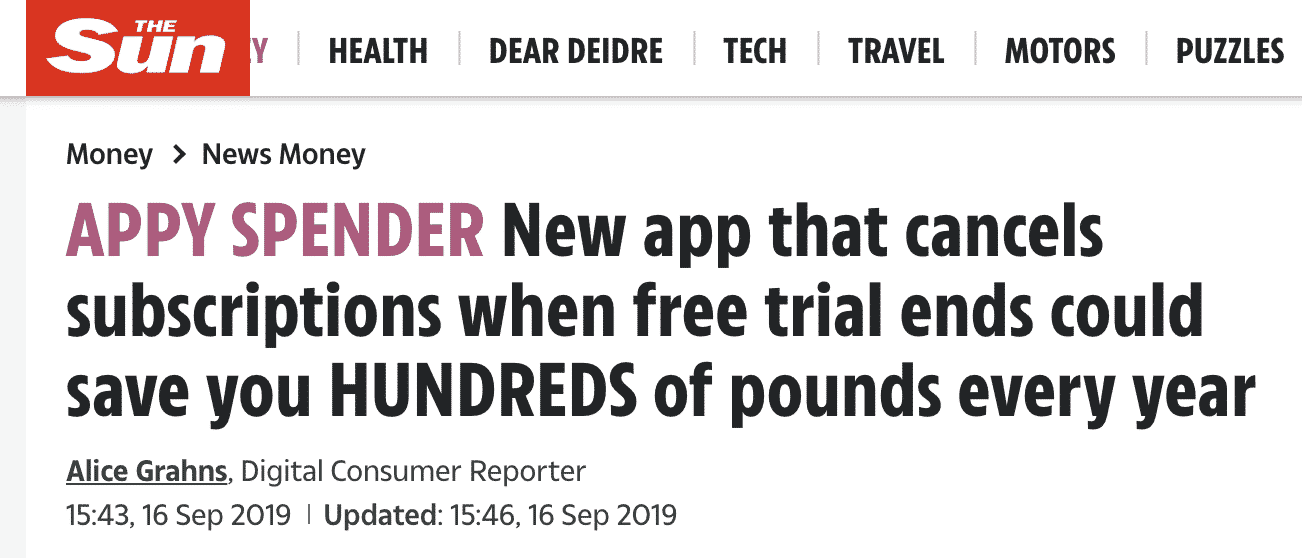 Asbestos is a common problem with houses built in the 1980s and before. It was the primary construction material from the 1950s to the 1980s. As a result, many landlords unknowingly expose their tenants to asbestos materials for investing in older homes (for their cheap price tag). But can you ? If so, how?
Like most tenants, you may be wondering what rights you have as a renter and if you can press charges against your landlord for asbestos exposure. The UK law protects you against unhealthy living conditions and mandates your landlord to ensure that your environment is safe.
Like you would do when your landlord refuses to make necessary fixes or work on the house's heat, you have a right to take action for asbestos exposure. Here's a comprehensive guide to how you can deal with the problem and how DoNotPay can help with your case.
How Can You Tell if Asbestos Is Present in Your Apartment or House?
Asbestos was the primary building material in the pre-1980s. Thus, most houses aged four decades and beyond contain the material. Also, some of the 1990 homes may contain stockpiled asbestos-containing supplies. It isn't possible to rule out that a building material contains asbestos just by looking at it unless it's specifically labelled.
However, the US Environmental Protection Agency (EPA) points out that asbestos is majorly present in materials like:
| | |
| --- | --- |
| Vinyl flooring | Heat-resistant fabrics |
| Steam and hot water pipes | Attic and wall insulation materials |
| Siding and roofing shingles | Textured paint commonly used on ceilings and walls (popcorn ceilings, for instance) |
| Door gaskets | Oak and coal furnaces |
What Are the Responsibilities of Residential Landlords in Regards to Asbestos?
The law revolving around asbestos and domestic property aren't clear. As such, it might not always be clear how you can  and the processes involved.
Likewise, the presence of asbestos in itself doesn't qualify as disrepair. But, these statutory landlord obligations under different laws may apply.
Defective Premises Act of 1972
According to the clause, landlords are responsible for ensuring that their tenants and visitors don't suffer any personal injury or illness that's directly related to defects following negligence of the landlord's repairing responsibilities.
In case of a breach, the tenants (and visitors) can pursue compensation under the DPA 1972.
Section 11 of the Landlord and Renter Act, 1985
This section demands all landlords to maintain the exterior and structure of their properties in repair. The presence of asbestos in either the roof or external wall makes it a section of the structure or exterior of the property and a responsibility of the landlord to maintain in repair.
The existence of asbestos in itself doesn't warrant disrepair. But the landlord will be held accountable in case of disrepair identification. As a tenant, you may consider specific performance to get the asbestos out of the structure and seek damages for breach of contract. 
The Environmental Protection Act 1990
The presence of asbestos in residential property may accelerate statutory nuisance, breaching the 1990 EPA Act. The local authorities will conduct investigations on the origin of the complaint to determine the presence of and serve Abatement notice if a statutory nuisance exists. Failure to honour the notice may attract criminal prosecution.
The Control of Asbestos Regulations 2012
The Control of Asbestos Regulations 2012 states that the duty of managing asbestos exclusively falls on non-domestic property generally and not private properties. But the law covers domestic houses with common areas, including blocks of flats, stairwells, or houses with several occupants.
How to Break Lease in UK Using DoNotPay
It's advisable to break your lease if you think the property is putting your life on the line by sue exposing you to asbestos. DoNotPay is the perfect online tool to help you sue your landlord for asbestos exposure and get the proper compensation for your ailments.
If not, go back to your lease contract and check the types of repairs that your landlord should perform. DoNotPay helps you do this by following these steps:
Search for and open the Landlord Protection product on DoNotPay.

 

Select which issue applies to you.

 

Answer a simple set of questions so our chatbot can collect the necessary information to create your demand letter.

 

Choose whether you want DoNotPay to send the demand letter to your landlord or roommate on your behalf. If you already tried sending a demand letter and it didn't work, we can help you start the small claims court process.
It's that simple. Expect to hear from your landlord as soon as your demands are delivered.
Why Should You Use DoNotPay to Solve Your Asbestos-Related Problems?
Legal matters are pretty challenging, especially for a novice. We make the steps simple and believe in providing quick solutions to the most challenging problems. DoNotPay users reward the app for providing solutions:
Fast - No more wasting time trying to navigate through the challenging laws.
Easy - No more struggle filling out the confusing forms or keeping track of all the necessary steps to suing your landlord for asbestos exposure.
Successful - Our years of experience and success rate are a guarantee that we'll make your asbestos case successful.
Is There Anything Else I Can Do With DoNotPay?
Suing your landlord for the asbestos exposure issue is just one of the many problems DoNotPay can help you solve. Here are some of our services and educative posts you may want to check out.
DoNotPay is the perfect online platform to help you sue your landlord for asbestos exposure. Join us today to resolve your issues effortlessly!