Can I Bring My Cell Phone to Jury Duty—The Mystery Solved
Cell phones and laptops are omnipresent in the digital age, so you might be wondering—can I bring my cell phone to jury duty? Our digestible article will answer that question—we'll also give you some jury duty know-how and help you prepare if you get called to serve on a jury.
Is an employer unwilling to give you time off for fulfilling your legal responsibility? Since you can't skip jury duty, we'll ensure your rights are upheld. , and let us draw up a custom jury duty leave request letter for your employer problem-free!
What Items Am I Allowed To Bring to Jury Duty?
Jury duty is an integral and established part of civic service, so knowing what you can and cannot bring to court is useful. Specific prohibitions vary from state to state, but you are prohibited from binging the following items to any court by federal law:
Firearms and ammunition
Items with any type of blade (swords, knives, etc.)
Knitting needles
Scissors
Cameras and recorders (except for licensed news reporters)
Metal kitchenware
Alcohol
Items that are allowed in the court if they pass an x-ray scan include:
Handbags
Briefcases
Backpacks
Miscellaneous containers
Electronic devices such as ebook readers, cell phones, and laptops can usually be brought to jury duty, albeit with certain restrictions.
The Ground Rules for Bringing Cell Phones and Laptops to Jury Duty
Jury duty can take a while, so you might be tempted to kill time on Facebook or watch a video on Youtube. If you are selected to serve as a juror, remember that you need to obey certain protocols when using your cellphone or laptop. Be sure to check the specific regulations of the court that you're attending—certain rules may only apply in some states!
How You Can Use Your Laptop and Cellphone on Jury Duty
Most courts require you to follow specific rules regarding the use of any electronic device you bring to jury duty. You are allowed to use your device for:
Accessing the internet if the court provides free Wi-Fi
Making a phone call in the hallway or jury assembly room
Reading an ebook
Watching videos
Listening to music on your headphones
What You Cannot Do With Your Electronic Device
While on a jury, you are forbidden from using your device to:
Talk on the phone while court is in session
Look up information about the trial on the internet
Discuss the trial with a third-party
Tweet about the trial
Disseminate information about the trial
You should take these prohibitions seriously—using a cell phone or laptop inadequately can lead to a judge declaring a mistrial.
Need Help Writing a Jury Duty Leave Request Letter? DoNotPay Can Solve Your Issue!
Apart from following the rules of behavior in a courtroom, you need to make sure your service won't cause any issues with your boss. Employers don't take kindly to their staff missing work for any reason, especially when they aren't notified of their absence in a timely manner—they might even threaten to fire you!
Our Request Jury Duty Leave tool will use the details you provide to compose a custom leave request letter that will notify your employer about the time you'll be away on jury duty. Since you are protected from employer's retribution for taking time off to serve on a jury, we'll make sure to cite relevant state laws in the letter.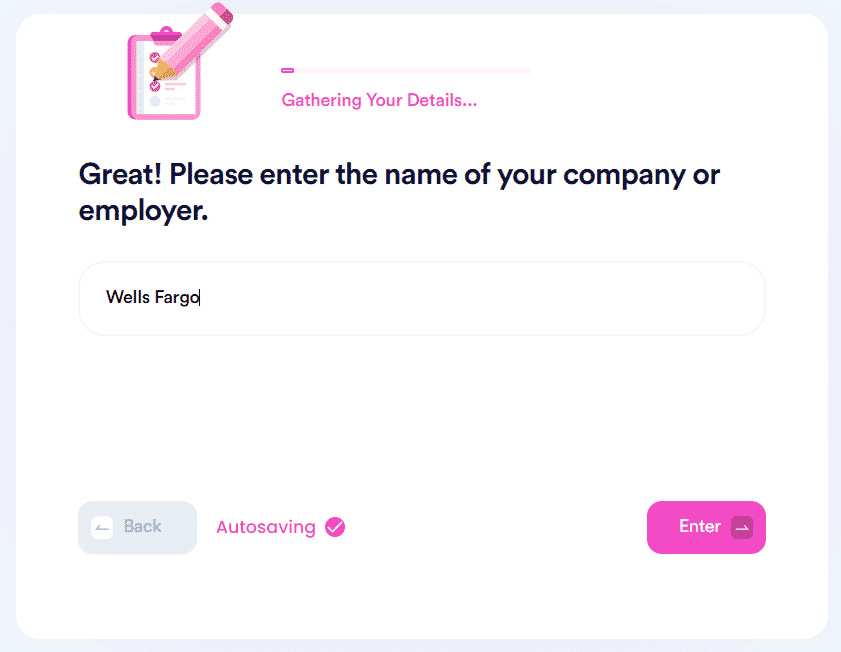 Here's what you have to do:
Select the Request Jury Duty Leave product
Enter details about the court you'll attend
Upload the summons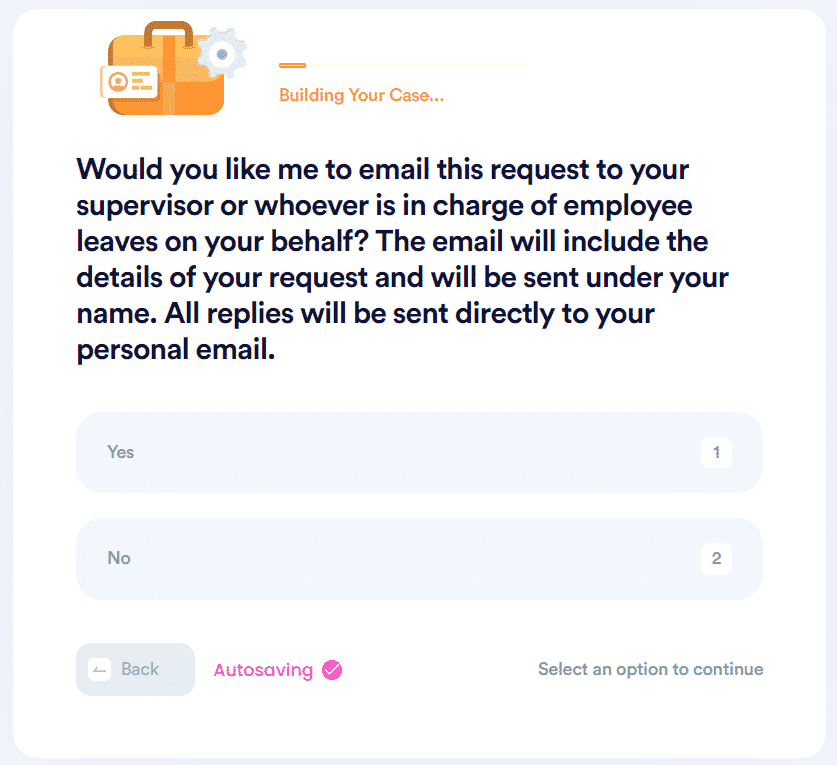 If you're curious about jury duty payment, refer to these articles:
For more detailed guides to jury duty laws in each state, check out this table:
What About Other Perks Our App Offers?
DoNotPay offers valuable assistance with the following tasks:
DoNotPay Cares About Health Matters
Finding suitable and verified clinical trials you can participate in is often complicated and time-consuming. Still, with DoNotPay, it becomes a breeze! Our platform allows you to search through clinical trial databases and apply for the ones that seem acceptable to you.
If you want to make sure your health wishes are honored if you get too sick, we help you compose an advance health care directive based on your preferences. That's not all—you can also name a person who can decide on your finances and estate if you get incapacitated by creating a power of attorney in our app!