Can a Landlord Sue You Without a Lease?
Yes — any person in America can sue anyone for anything, and . However, suits are expensive, and the reason the landlord is suing you without a lease must hold water before they can even consider that as an option.
While your landlord can come up with all the justifications, you need first to understand your rights as a tenant. This can help you know in which circumstances they have the right to evict or sue you. For example, suppose the landlord threatens to sue you for rent nonpayment, but you're withholding the rent since the landlord has ignored your calls for repairs. In that case, you can get support from DoNotPay to remind the property owner of their obligations under your state or local tenant-landlord laws.
How Does the Law Treat Tenants Without a Lease?
Different states, cities, and local governments have their own laws that govern tenants and landlords. You need to understand what is right for you, whether you have a lease or not. Therefore, it's important to know when a state considers you a tenant, even if you have no signed lease.
Some of the conditions that determine tenancy include:
The tenant has been occupying the rental for less than 12 months under a verbal agreement. This applies in some states, like California, and is commonly known as 'tenancy at will.'
The landlord continues to accept rent payment from the tenant even after the lease period expires.
The potential tenant is a roommate to the tenant with whom they share rent and other utility costs.
The potential tenant is a guest whom the tenant has allowed to stay for some time. Some states will protect and treat them as tenants. Local renter laws must be followed during an eviction and before .
What Are Your Rights as a Tenant?
As the occupant of a rental house, you should understand what your rights are. Some of them that DoNotPay can help you enforce include:
| | |
| --- | --- |
| Livability | The condition of the rental house should be livable. If there are conditions that require immediate attention, such as major repairs or pest infestation, the landlord should respond immediately. Should they ignore this, you can write them a demand letter about repairs using DoNotPay. Also, you can follow up by suing them in small claims court if they refuse to make repairs or refuse to reimburse you for repair costs. |
| Eviction Processes | You should be served with an eviction notice at least 30 days prior or whatever your local or state law requires. Your landlord cannot unlawfully withhold your security deposit or deduct from it without following the law and lease terms. If you're dealing with this, DoNotPay can help you demand your security deposit from that bothersome landlord. |
Can My Landlord Sue Me if I Never Signed a Lease?
Although it can be difficult for landlords to explicitly prove their case to the judge if there is no written or signed lease, it doesn't mean they can't sue you. Some states will allow verbal arrangements as a contractually binding agreement between the landlord and tenant. Therefore, the landlord cannot, for instance, hold the security deposit, evict you, or sue you without first following the laid down procedures to solve tenant-landlord-related issues in your state.
Nevertheless,  when one of the following is the case:
Outstanding rental payment or utility bills
Damage to the rental unit or a modification without the landlord's approval
When the tenant moves before their lease period is over or without giving notice
When the occupant keeps pets against the pet policy of the rental property
Using the rental home for illegal or unacceptable dealings
In most cases, landlords will choose to deduct any back rent or damage costs from the security deposit. However, they should show proof of the subtracted expenses or dues with receipts evidence to the renter and send the security deposit after these legal deductions.
Fight for Your Tenant Rights Using DoNotPay
DoNotPay simplifies the process of demanding what is rightfully yours as a tenant. With your smartphone or PC, you can access our services right from your couch or bed, provided you have an internet connection. DoNotPay can help you:
Learn about your state's eviction laws and what protections apply in your case.
Resolve disputes regarding repairs with your landlord.
Resolve disputes with roommates by filling demand letters or going through small claims court.
Break your lease early.
We advocate for tenant rights across all states! Want to access any of the above but don't know where to start? DoNotPay has got you covered in these four easy steps:
1. Search for and open the Landlord Protection product on DoNotPay.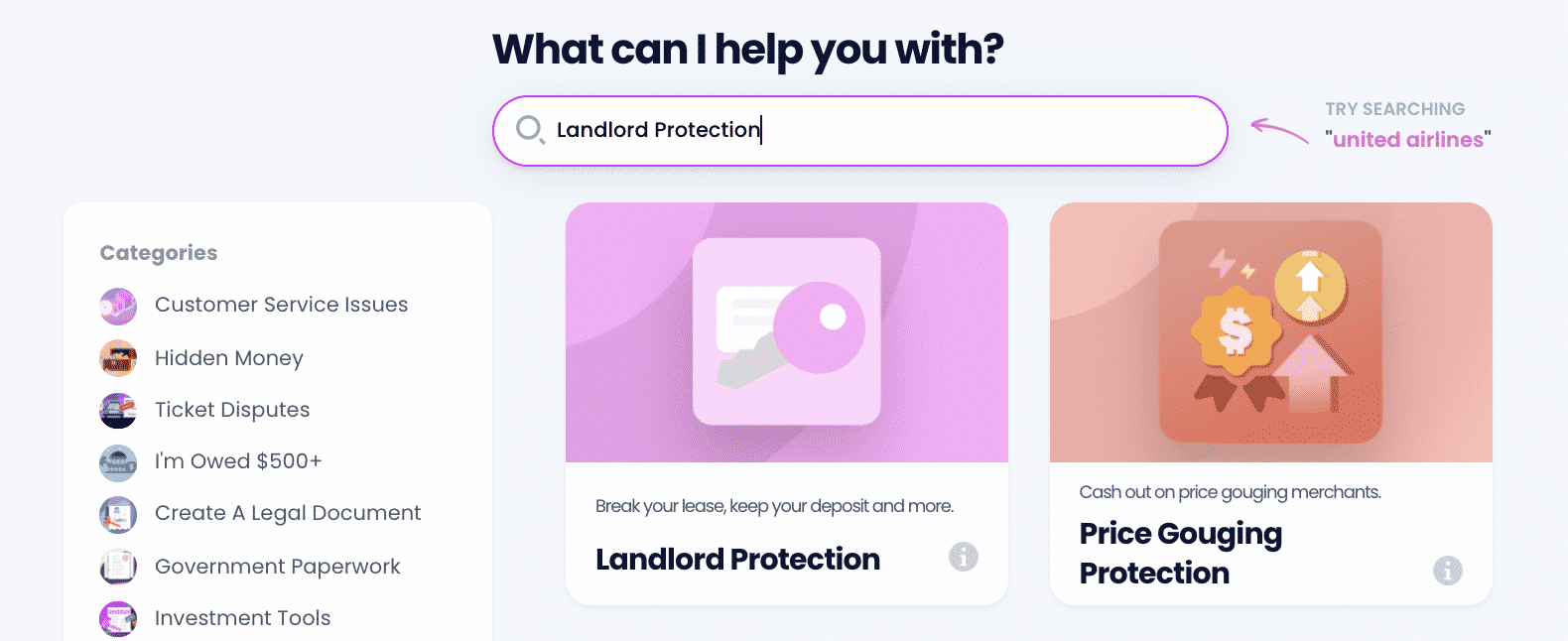 2. Select which issue applies to you.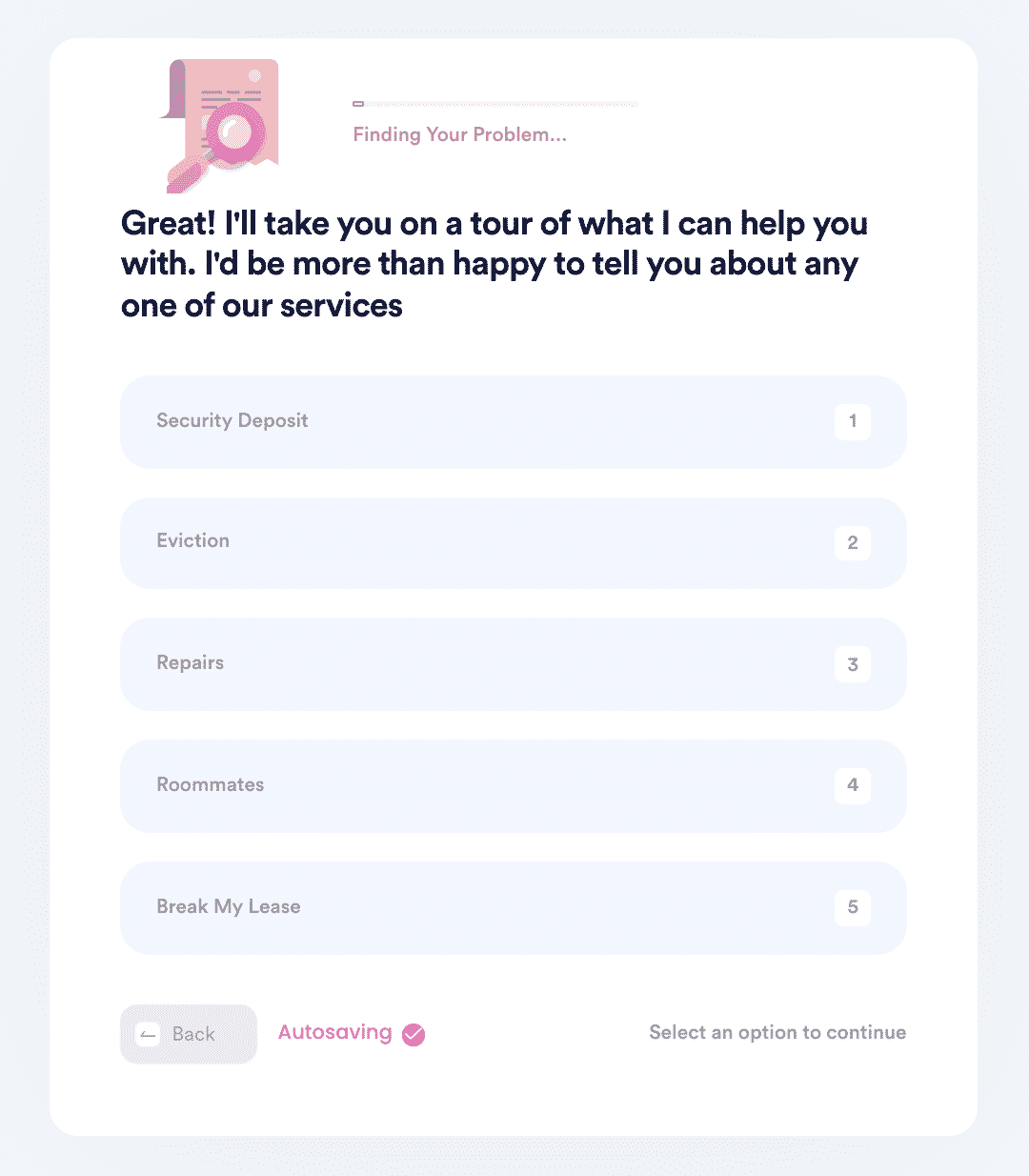 3. Answer a simple set of questions so our chatbot can collect the necessary information to create your demand letter.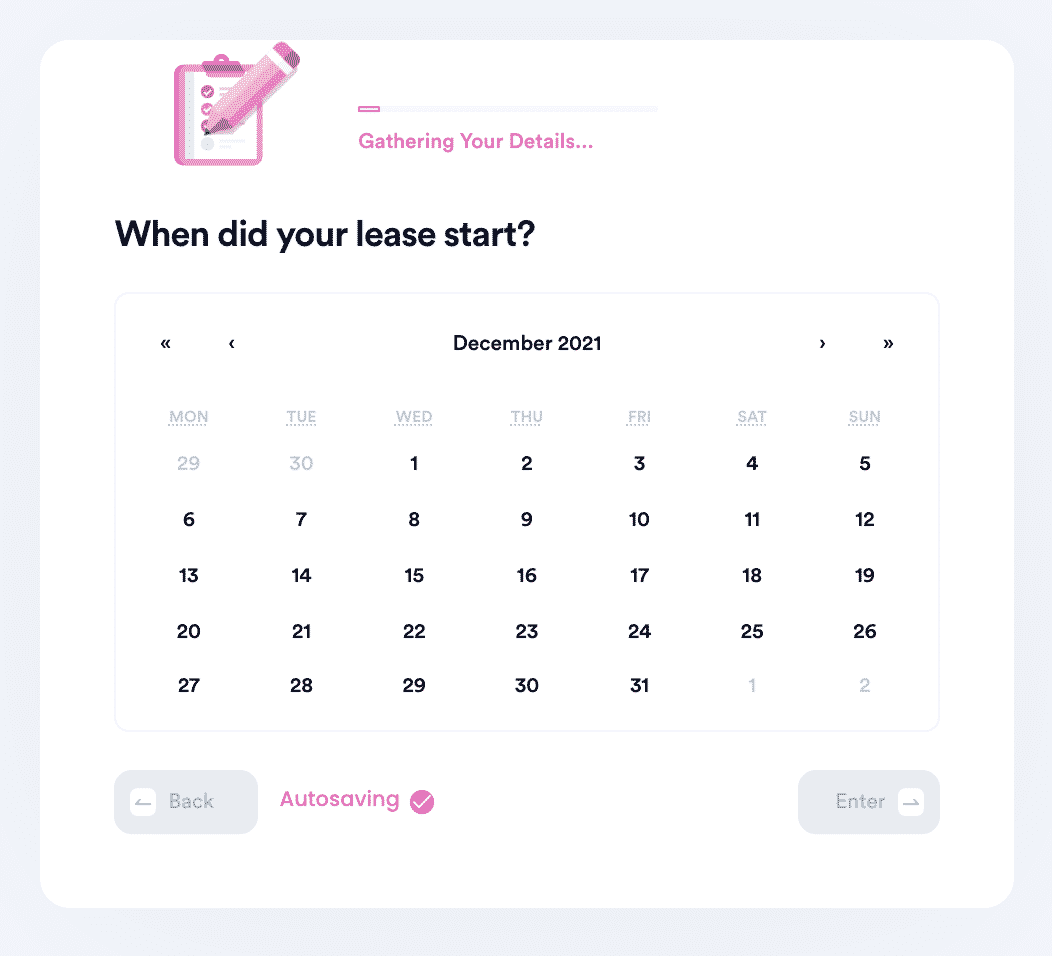 4. Choose whether you want DoNotPay to send the demand letter to your landlord or roommate on your behalf. If you already tried sending a demand letter and it didn't work, we can help you start the small claims court process.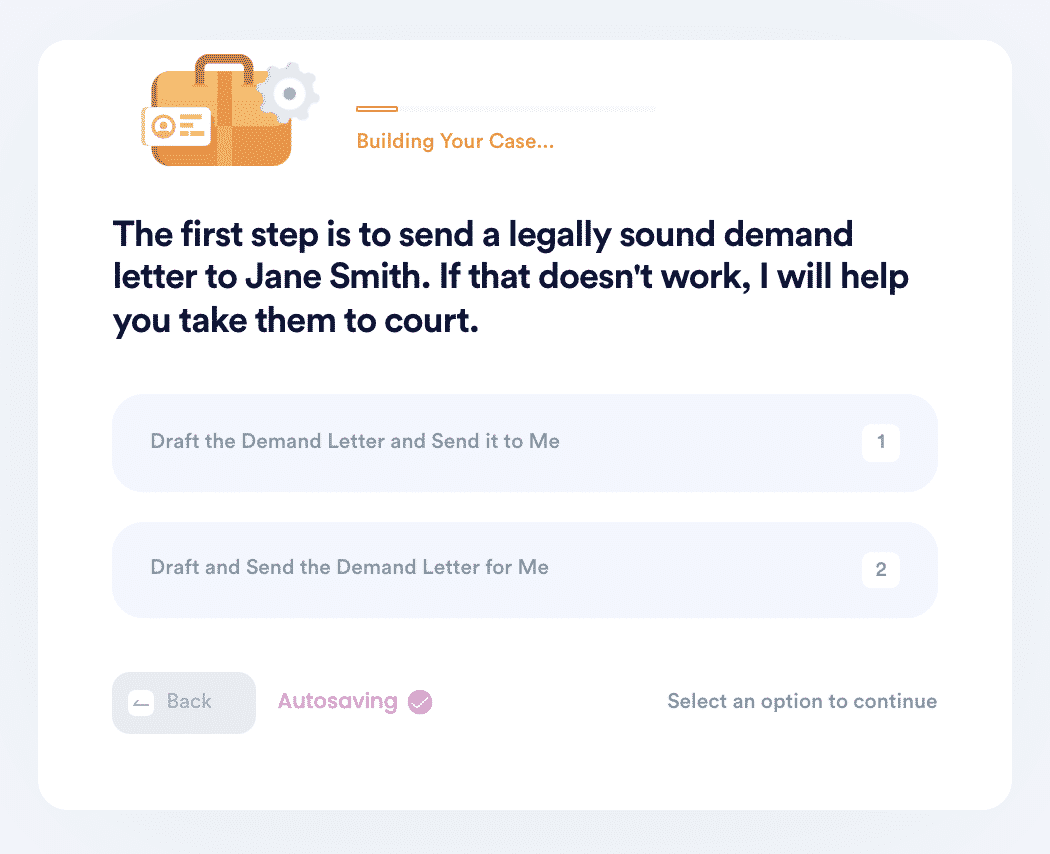 And that's it. You should hear back from your landlord directly once your demands are sent.
What Else Can DoNotPay Do?
At DoNotPay, we can help with several different landlord and tenancy issues, including:
DoNotPay has lots of services uniquely tailored to efficiently, reliably, and successfully solve the issues you face daily. Apart from learning about tenancy, we can quickly help you:
Get vital records such as birth, marriage, divorce, and

death certificates

 from your vital records office without leaving home
Get started today and discover more by !