Could Your Landlord Evict You If You Are Disabled?
Are you a disabled person who needs information about how your landlord would handle an eviction in your case? Landlords' rights and their responsibilities vary from state to state, but what does the law have to say as it regards you being disabled?
Let's take a look at what your landlord can and cannot do if he or she has a disabled renter currently living in one of their rental units, including if .
Can Your Landlord Evict Disabled People?
In 1990, the ADA, or Americans With Disabilities Act, was passed. It provides an umbrella of protections for disabled citizens of the U.S. that were deemed disabled for medical or psychiatric reasons. This legislation makes it unlawful for disabled persons to be discriminated against regardless of the cause. This Act provides for disabled Americans anti-discrimination in areas of:
Employment
Transportation
Public accommodation
Communications
This act also put in place access to several state, local, and federal programs to enhance or make better a disabled person's life. The rights and responsibilities in this situation include:
| | |
| --- | --- |
| Disabled Tenants' Rights | Disabled renters have rights at both the state and federal levels, making it next to impossible for  based on them being disabled or having to endure actions as a direct result of being disabled.  This act also states that a disabled person does not have to divulge any information to the landlord about their condition or their disability. |
| Landlord Responsibilities | The landlord is held responsible for making the rental accessible to handicapped persons, both injured or disabled. If a disabled person is having issues with the landlord not keeping the rental in proper accessible order, he or she can seek damages from the landlord if conditions are not met. |
Most landlords agree that making their rentals accessible for handicapped people is far less expensive than the ongoing lawsuit they could potentially lose if conditions are not met and kept current.
Disabled Tenants' Rights Under the Fair Housing Amendment Act
To provide even further protection of a disabled person's rights, the Fair Housing Amendment Act was also passed in conjunction with the ADA. This act further protects individuals that are disabled from being evicted based on the individual's actions that are a direct result of the person being impaired due to physical, psychiatric, or mental disorders.
A landlord is expressly forbidden to file an eviction based on the actions of the disabled person's behavior or tendencies that are a result of the disability.
Court Considerations of Mitigating Circumstances for the Disabled
If a disabled person is in an eviction court situation, the courts ask that the landlord consider certain actions to be labeled as mitigating circumstances and cannot legally enforce the eviction even if the circumstances would be an automatic eviction for a person not disabled.
Rental Unit Modification Eviction
A landlord cannot discriminate against a disabled person about any costs associated with bringing the rental unit up to meet the requirements needed to accommodate the disabled person.
The disabled person can offer to pay for the upgrades to the rental unit, but the landlord must then reimburse the tenant for those upgrades. The landlord cannot evict the disabled person for making upgrades, provided all work was done under the proper permits and brought up to any current codes.
Are You Disabled and Being Evicted?
Generally speaking, a landlord cannot evict you because you are disabled. If your disability is causing a nuisance or is considered bothersome by any other tenants, then the landlord may pursue eviction proceedings allowable by law.
Some landlords will, at this point, offer to bring in outside agencies to assist the disabled tenant, and all will be well. Other landlords, for reasons that do not have to be divulged, will pursue the legality of evicting you in a proper court of law.
If this is your case, and you still maintain your innocence in the matter all is not lost. There are options you can pursue to protect yourself.
We are going to show you how to do that by using DoNotPay!
How to Fight an Eviction Using DoNotPay
If you want to fight your eviction but don't know where to start, DoNotPay has you covered in 4 easy steps:
1. Search for and open the Landlord Protection product on DoNotPay.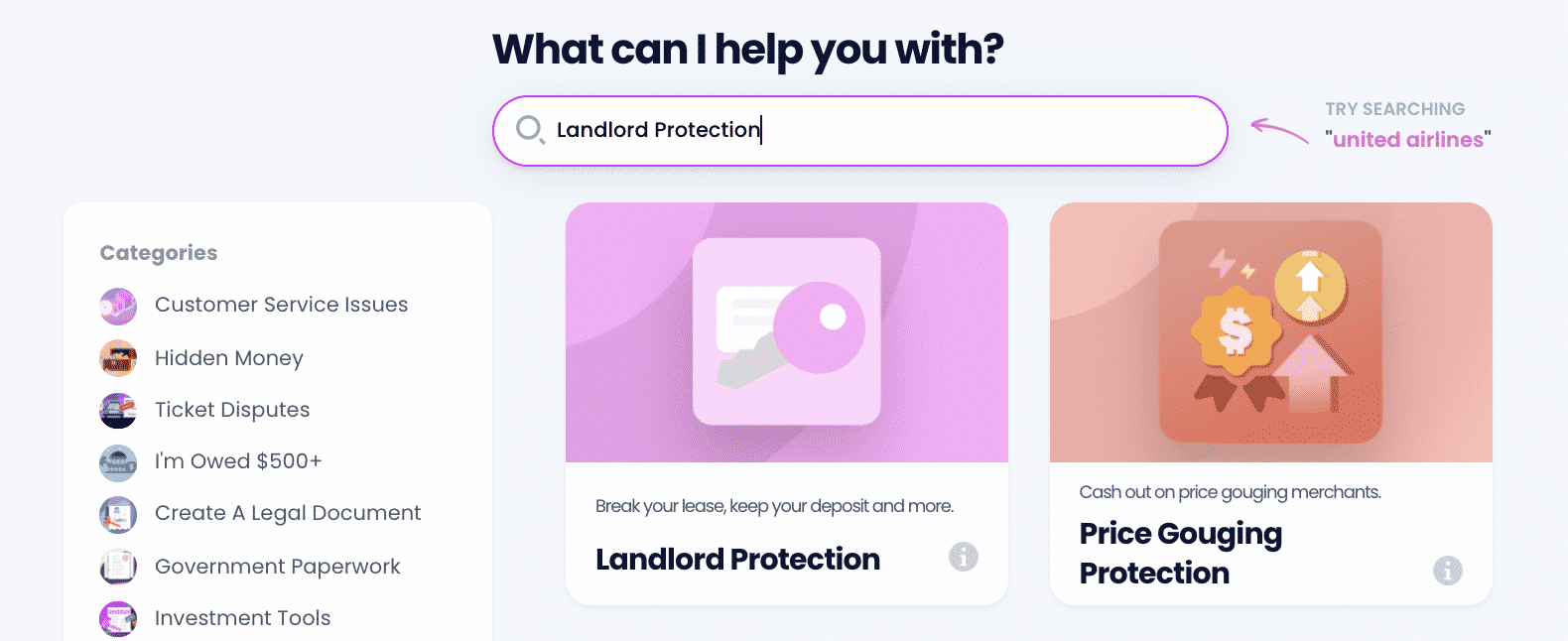 2. Select which issue applies to you.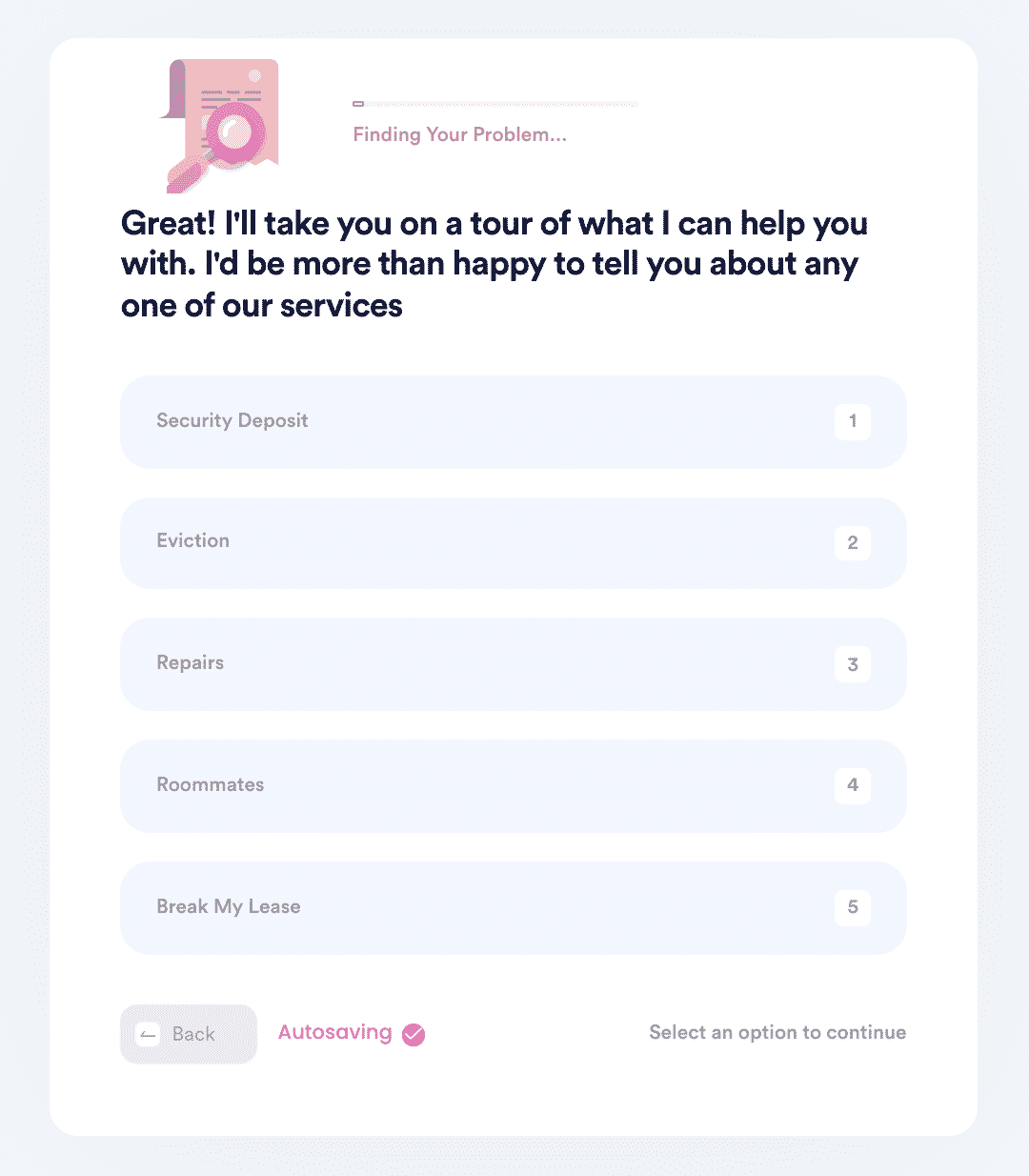 3. Answer a simple set of questions, so our chatbot can collect the necessary information to create your demand letter.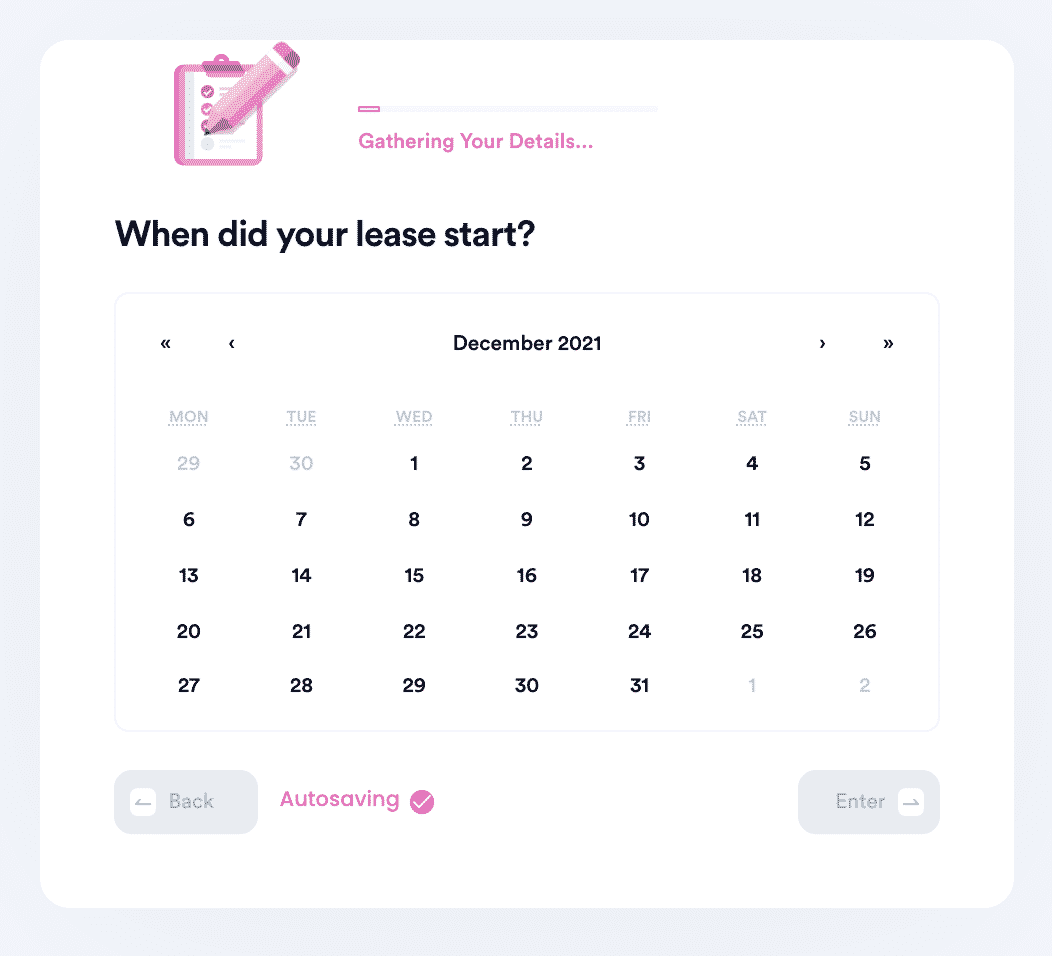 4. Choose whether you want DoNotPay to send the demand letter to your landlord or roommate on your behalf. If you already tried sending a demand letter, and it didn't work, we can help you start the small claims court process.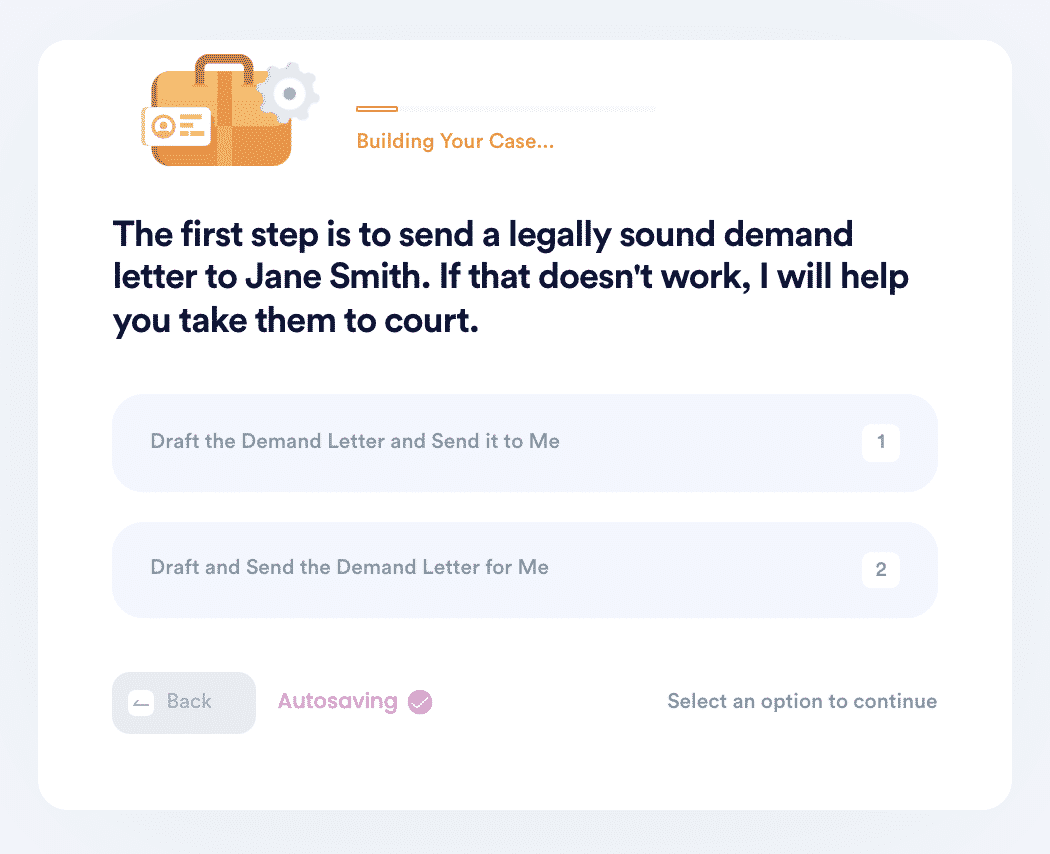 You should hear back from your landlord directly once your demands are sent.
DoNotPay is here to guide you through your eviction process and file your disputes on your behalf. Our Landlord Protection product can also help you:
Get back your security deposit.
Learn about your state's eviction laws and what protections apply in your case.
Resolve disputes regarding repairs with your landlord.
Resolve disputes with roommates by filing demand letters or going through small claims court.
Break your lease early.
What Else Can DoNotPay Do?
Helping you fight a wrongful eviction is just the beginning of what DoNotPay can do for you and your family. Look at these other landlord related-issues you can successfully navigate by using DoNotPay:
Let DoNotPay show you how quickly and easily you can fight an eviction if you are disabled!