California Stalking Laws
and Penalties
Anyone who has ever experienced stalking knows how serious it can get. Knowing that someone is out there, observing your every action, disturbing your peace whenever they like it, and instilling fear—it makes you feel unsafe or at the mercy of someone malicious, and affects every part of your life. 
A stalker can be someone you know, like a harassing ex-spouse or boyfriend, but a complete stranger as well. Stalking can include actions ranging from harassing phone calls, cyberstalking on social media, and showing up at your home unannounced and uninvited to sexual harassment. Knowing that one in every six women and one in every 19 men were victims of stalking at some point in their lives makes it necessary for everyone to get familiar with the legal framework regarding this serious issue. 
What Counts as
Stalking
in
California Penal Code
?
California's Penal Code 646.9 PC states that if you want to prove that someone is a stalker, you need to show two things:
That the accused

willfully, maliciously, and repeatedly

followed you or

willfully and maliciously harassed

you

That the accused made a

credible threat

with the

intent

to cause

reasonable fear for your safety

or the safety of your immediate family
When it comes to legal matters, the devil is in the details, so we should clarify what exactly these two statements mean. In layman's terms, the stalker must be acting of their own will or on purpose, with a clear intent to disturb, annoy, or injure someone, and they must do it more than once.
Harassment implies behavior that serves no legitimate purpose, and has a goal to alarm, torment, terrorize, or annoy someone. 
If something is considered a credible threat, it means that the person making a threat seems able to carry it out and that it makes the victim reasonably afraid for their safety. What constitutes reasonable fear is determined by analyzing the circumstances. For example, jokes cannot be used to cause reasonable fear. 
Immediate family refers to spouses, children, relatives by blood or marriage, or any person who lives in the household. 
What Doesn't Count as Stalking Under Stalking Laws in California?
The penal code for stalking in California states that a person cannot be guilty of stalking if their conduct includes one of the following:
Engaging in constitutionally protected activity

—If you are protesting in front of a politician's office chanting annoying rhymes, that is not considered stalking as it's protected under the First Amendment

A threat that is not credible

—If you bother your neighbor Karen joking that you might lift her whole backyard, and dump it in the trash, this cannot count as stalking since the threat is not realistic nor credible

A false accusation

—If you want your tenant out and falsely accuse them of threatening you all the time, this is not considered stalking as it is fabricated
What Is the Punishment for Stalking Under California Stalking Law?
If the person is convicted of stalking and proved guilty, there are two possible outcomes. Violating the PC 646.9 is considered a wobbler offense, which means that it can be charged both as a misdemeanor and a felony, which will affect the severity of the punishment depends:
Misdemeanor Punishments

Felony Punishments

Misdemeanor probation

Up to one year in county jail

A fine up to $1,000

Felony probation 

Up to five years in state prison

A fine up to $10,000

Giving up gun ownership and possession rights
The California stalking law also includes the possibility of issuing a restraining order that can last up to ten years. If a felony stalking charge gets escalated to the level of an aggravated felony, it may have adverse effects on the convict's immigration status. 
What Other Stalking Laws Exist in California?
Several other laws in California Penal Code relate to stalking as well. Here is a short overview of some of the laws, what they refer to, and what the penalties are:
California Penal Code 653m

—It is illegal to make obscene, threatening, and harassing phone calls, with a possible fine of up to $1,000 or up to 6 months in county jail

California Penal Code 647

—It is illegal to post or distribute revenge porn, i.e., photos and videos of nudity or sexual acts that were sent in private, with a possible fine of up to $1,000 or up to 6 months in county jail

California Penal Code 653.2

—It is illegal to engage in cyberstalking (

like in the case of this Reddit user

), defined similarly to stalking, but restricted to the use of electronic communication devices, with a possible fine of up to $1,000 or up to 1 year in a county jail
How Can DoNotPay Protect You From Stalking?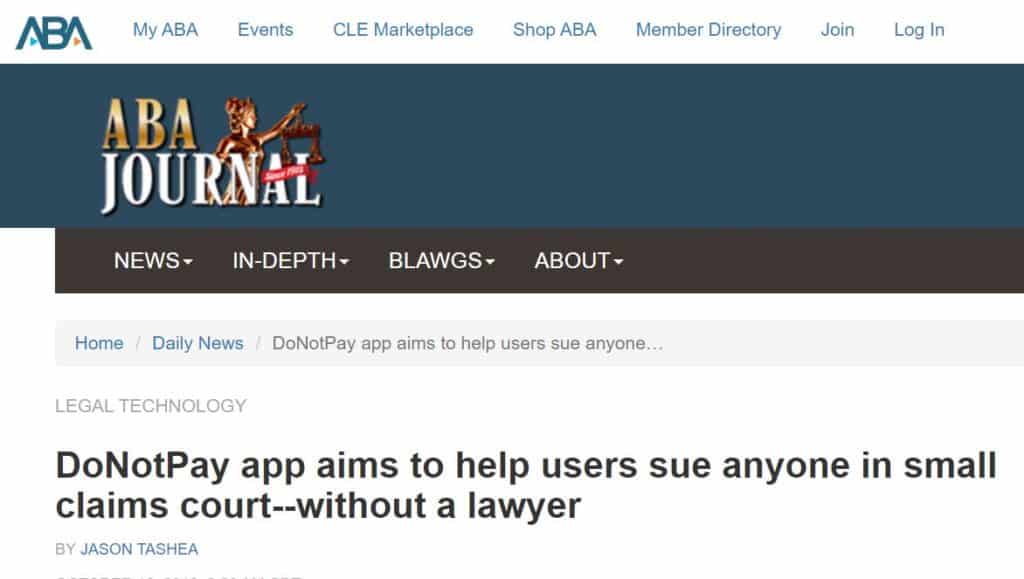 If navigating the intricacies of California stalking laws looks too complicated, you can turn to DoNotPay for help. DoNotPay is an excellent tool if you want a solution for your stalking problems that is efficient, fast, and doesn't require you to go to court. 
While having legal protection based on strict stalking laws is great, it is not always necessary to go that far. Most stalkers will give up if you demand it and mention that you will take legal action. In cases of cyberstalking, many useful tools can put an end to your troubles with unsolicited interactions.
To stop a stalker with DoNotPay, all you have to do is:
Sign up for DoNotPay in your

web browser

After logging in, choose Relationship Protection

When our chatbot starts the conversation, opt for Safety and Stalking

Answer other questions that the chatbot asks

Include any additional relevant details about the issue 
If you are dealing with in-person stalking, DoNotPay's virtual legal team will create a custom-made cease and desist letter, appropriate for your specific issue. The letter can be used to demand the immediate termination of all harassing and unsolicited actions by the stalker, warning them at the same time about a possible lawsuit if stalking continues. 
For cases of cyberstalking, DoNotPay will reach out to representatives of social media where you have experienced interactions with your stalker and report them. A request will be made on your behalf to block the harasser, which should effectively prevent future unsolicited attention. 
What Are Some Other Things DoNotPay Can Do for You?

DoNotPay can come to the rescue when someone is harassing you, but that's not the only problem we can solve. Our help extends to other legal and administrative issues that might be plaguing your life. If you don't want to spend a lot of time and energy trying to stay afloat in the ocean of bureaucracy, DoNotPay is the way to go. Our primary mission is to create practical and user-friendly solutions to mundane yet perpetual problems that you have to deal with. 
You just need to access DoNotPay in your web browser and ask for assistance. Sit back and let DoNotPay help you to:
Contest traffic tickets

Fight speeding tickets