California Property Tax Assessment After Remodel—What You Need To Know
Property tax assessments are no fun, especially since they lead to huge tax bills you have to pay every year.
When you remodel your home or have new construction on your property, you have to endure the assessment once again, which then results in even higher tax bills.
If you are not sure how California property tax assessment after remodels and new construction works, this article has all the answers for you.
Let DoNotPay help you learn everything about lowering your property taxes, appealing your assessment, and applying for property tax exemptions, such as homestead or senior citizen tax relief programs.
Tax Assessment After Repair, Remodel, and New Construction in California
In California, when your property is assessed for its market value, that number cannot go up more than 2% over a year unless:
You are selling or transferring the property

—in which case you can apply for a

property tax reassessment exclusion

There is new construction on the property

—which can include many improvements
Since many fixtures can fall under the category of new construction according to California's tax laws, homeowners are often confused about what kind of improvements lead to a reassessment of their property.
Here's a table to help you understand what changes assessors take into account when it comes to your home's market value:
| | |
| --- | --- |
| Changes to Your Property | Is the Reassessment Required? |
| Repair | Repair and regular maintenance does not call for a reassessment of your property. For example, if you need to fix a window or replace a roof, the purchase price of your home won't change |
| Remodel | Remodeling falls into the grey area. The majority of remodeling work isn't assessable. There are instances, though, in which the changes are considered "substantially equivalent" to new construction, in which case your property's value will go up |
| New construction | New construction on your property always leads to reassessment and higher tax bills unless you qualify for an exclusion  |
Note that if you need to repair any part of your home due to the damages caused by fire or environmental hazards, your property won't require reassessment. In fact, you may be eligible for a tax relief program. 
Property Tax Assessment After Remodel in More Detail
Determining whether the remodeling work you are doing around your house or apartment calls for a reassessment isn't easy. Your local tax officers make that decision, and they usually advise homeowners to photograph the process.
If the remodel is only a repair or replacement of an existing fixture—sometimes referred to as cosmetic—it should not raise your taxes. If you plan to make any improvements that add new fixtures or increase the square footage of your property, the change is "like new" or "substantially equivalent" to new construction. In that case, the addition calls for a reassessment.
For example, if you are replacing a roof, you shouldn't worry. If you are adding any windows or transforming a bedroom into an office, the remodeling may be assessable.
When Is a Property Tax Assessment for New Construction Required?
New construction calls for a new tax assessment of your property. Usually, the amount of money spent on the fixture or improvement determines the amount that will be added to your tax bills.
California law on property taxes includes the following changes under new construction:
Additions or improvements to your land or home

Renovation, rehabilitation, or substitution of a fixture that results in a "like new" fixture

Physical changes to an improvement

Changes that alter how the improvement is used

Land rehabilitation or change that alters how the land is used
Property Tax Assessment—New Construction Exclusions
Not all new construction you make on your property will lead to a reassessment. Making certain improvements qualifies you for a reassessment exclusion, such as:
Installing solar panels

Making improvements for disabled accessibility

Remodeling property to resell it
These exclusions are usually not automatic, which means you have to file a claim to avoid the reassessment.
Lower Your Property Tax Bills if You Live in California by Filing an Exemption Claim
Since CA is not a state with a low property tax rate, you may want to know how to reduce your tax bills.
If you are eligible for any of the following tax exemption programs, you should definitely apply:
DoNotPay Will Help You Get a Property Tax Exemption!
The reason why many homeowners avoid filing claims for property tax exemptions is that the process is complicated. It takes time, effort, and nerves of steel to research all the information you need and go through the red tape.
The excellent news is that DoNotPay can help you pay your property taxes by giving you all the info you need on the exemptions in one place.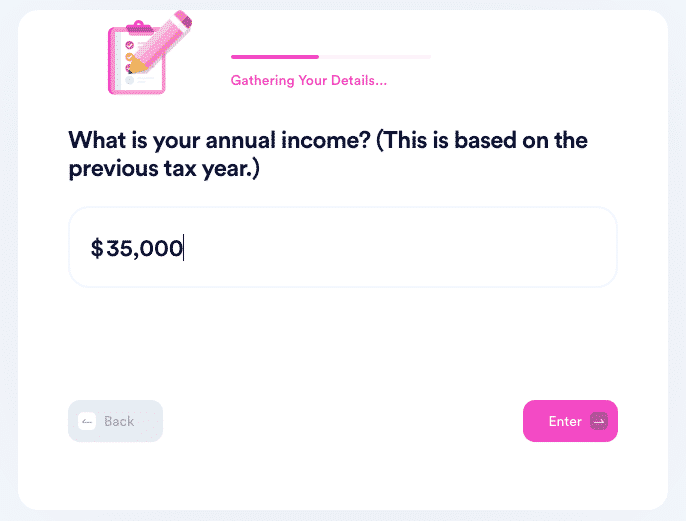 You only need to take these three steps:
Navigate to our

Property Tax

product

Leave the essential information about you and your property
In a few minutes, DoNotPay generates a guide that tells you what exemptions you are eligible for and how to apply for them.
Want To Appeal Your Property Tax Assessment in California? Our Guide Tells You All You Need To Know!
When you log in to your DoNotPay account to get your guide on reducing property taxes, you can also learn how to appeal property tax assessments in California. Our app can tell you:
What documentation you need

How to fill out the forms correctly

When to file your claim

How to defend your case in a court hearing
Outsmart Scammers With DoNotPay
Are you troubled every time you think about subscribing to a service because you fear your personal information will leak and your privacy will become invaded?
There's no need to fret anymore as DoNotPay has come up with a way to shield you from hackers, scammers, and identity thieves alike. 
Check out how you can use DoNotPay and browse the internet care-free:
Open DoNotPay in your web browser

Locate our

Virtual Credit Card

generator

Use the made-up card number to sign up for any

free trial

Move forward to our

Burner Phone

product

Use the temporary phone number to verify any online account

Enjoy the trial without worrying about

canceling it

—the service will do it on its own
Signing up for services with DoNotPay's hacks frees you from ever falling victim to a serious crime, such as identity theft, and liberates you from the bothersome and never-ending spam calls, texts, and emails that you never explicitly agreed to receive.
What Else Is Hot About DoNotPay?
DoNotPay does wonders in protecting your online privacy, but it can do so much more for you! 
With our assistance, you can claim compensation for canceled or delayed flights, request refunds and chargebacks for unsatisfactory purchases, file warranty claims for defective products, and even overturn unjust parking tickets!
Our app can locate unclaimed funds that exist under your name, the best clinical trials for your needs, and public records that you couldn't identify on your own.