How To Create a Business Requirements Document Quickly

When venturing into a new project, you need to outline your expectations and goals. This is where a business requirements document (BRD) comes in handy. 
As you're the one who knows best about your business needs, you can create a BRD with a little help from us. DoNotPay can assist in preparing various legal documents by providing helpful contract templates and guidelines on how to write contracts.
What Is a Business Requirements Document?
When starting a new project and partnering up with other businesses, it's essential to list all expected outcomes. To do that, you should prepare a BRD that lists and describes business needs connected with a consultant, provider, or contractor you've chosen for the implementation of a specific project.
Be careful not to mix a business requirements document (BRD) with a functional requirements document (FRD). A BRD covers what a business is trying to realize through an established partnership. An FRD outlines how the business expectations and needs will be met. 
The latter often follows a BRD to provide details about the functions required to realize the agreed goals and achieve the business needs. 
What Is the Purpose of a Business Requirement Document?
The main objective of a BRD is to set an agreement among project partners or stakeholders. Other objectives are to:
Communicate the business and client needs together with the expected solution to the service provider

Define the input to the next phase of the project

Describe in details the needs that the solution intends to fulfill
A project manager or a business analyst is usually the one to prepare a BRD since a thorough understanding of the business process is required. This expert drafts a BRD to ensure a successful implementation of requirements and achievement of business goals. 
DoNotPay can help you deal with the required legal documents for your various business or personal activities. Use our AI-powered app to protect your organization and yourself efficiently. 
Business Requirements Document Template
Every BRD has its specifics, but most have the following common parts:
Section
Description

Executive Summary

The opening section that includes all necessary data and introduces the BRD 

Project Objectives

The section that covers ongoing processes, business users, drivers, and business sectors or units to be included or affected

Business Requirements

A section that provides goals using the

SMART

methodology (specific, measurable, achievable, realistic, and time-bound); this section should also list requirements according to their importance and priority levels

Project Scope

The key section of the BRD that lists and explains the responsibilities of all project parties; it should be the most detailed section to prevent any future misunderstandings 

Financial Statements

A section that covers the funding of the project and the expected impact the project will have on the company's revenue in a specific period of time

Functional Requirements

The part that deals with the functional requirements in detail, providing charts, diagrams, and timelines

Personal Needs

The segment that covers the human resources required for the project and determines who to hire and when; this section also includes the budget for these resources

Schedule and Deadlines

Part of the BRD that provides details about each project phase to ensure all stakeholders know what needs to be implemented and when 

Cost and Benefits

Section offering a detailed list of project costs together with a cost-benefit analysis and savings

Glossary

The section that clarifies any confusing terms used in the BRD. Don't expect the other party to understand your business- or industry-specific jargon, but provide definitions and explanations 
The project objectives section should include:
The overall project goals

A detailed description of what the project will achieve

The connection between goals and wider strategic objectives

A list of stakeholders involved in the project

Project's background 

Business drivers

Description of the ongoing and proposed processes
It's important to use SMART goals as they are easy to track and evaluate throughout different project phases.
Draft Legal Documents With DoNotPay Right Away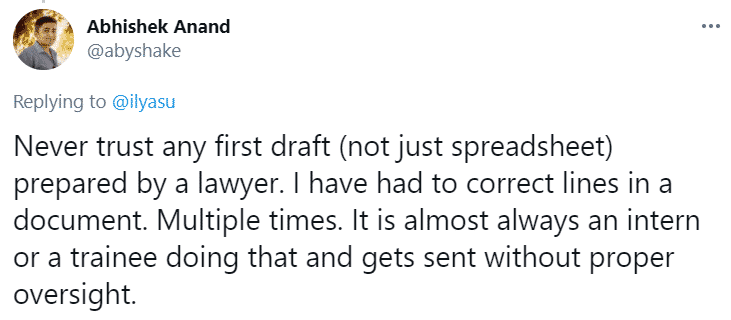 Creating a legal document can be challenging and time-consuming. It requires lots of research, legal and business jargon, and business or project specifics. The best option is to gather all project members to contribute to their expert areas.
What about the structure? You can search for a relevant document example online and start from there. Most templates don't include all information or cost a lot. 
Another option is to find a person, preferably a lawyer, to put the finishing touches on your contract. Hiring a lawyer or other experts to create an agreement for your upcoming project can be quite expensive. 
DoNotPay can help you draft legal documents that suit your business needs. Follow these steps:
Open DoNotPay in a

web browser

 

Choose the

Standardized Legal Documents

feature

Enter the name of the document, e.g., an NDA

Provide the necessary details to the chatbot (names, addresses, and other relevant info)
Wait for our app to generate the requested document.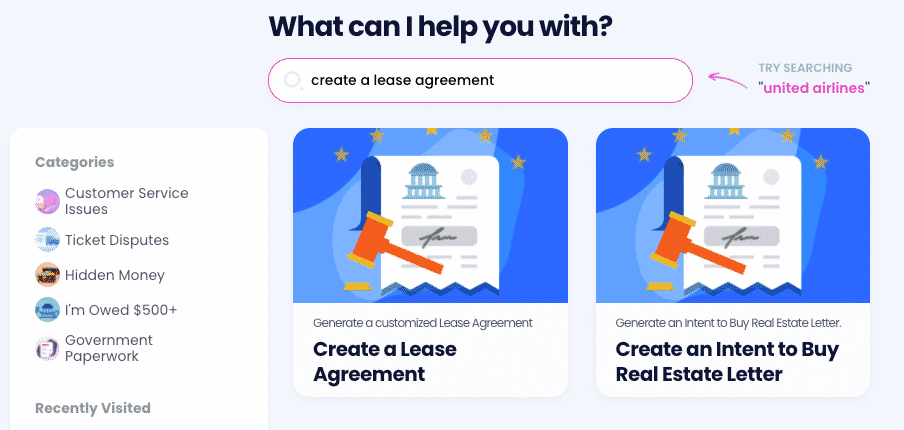 If you are interested in getting a lease agreement, a bill of sale, custody, or even a prenuptial agreement, you can pick DoNotPay as your reliable document assistant. 
Business Requirements Document-Related Agreements
Apart from using the above-mentioned FRD, there are other official documents you can use along with your BRD. DoNotPay can help you prepare a non-disclosure and independent contractor agreement.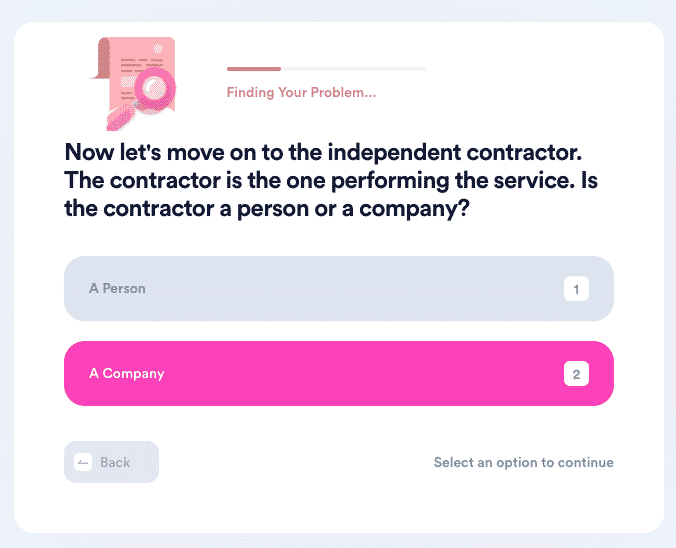 To secure your greater business interests, you can also create an operating or non-compete contract. 
DoNotPay Is Your Shortcut Through Bureaucracy
With our app, you don't have to spend hours figuring out how to request a refund, cancel a service, or book a DMV appointment. 
We take over all the hard work! Forget about waiting in a phone queue for hours in hopes of reaching a customer service rep. Our AI-powered app will call any company for you and ping you when a human appears on the other end of the line. 
DoNotPay also speeds up the process of filing insurance claims, claiming warranties, reducing property tax, and drafting various legal docs. 
Keep the Communication Lines Clear With DoNotPay
Do you know how powerful DoNotPay's virtual credit card is?
This super-smart feature can not only sign you up for no-risk free trials but can provide you with an alternative email address. You can test any service without giving out your real email, which will keep your inbox clean from spam!
If you have family or friends within the U.S. prison system, our app helps you get in touch with them quickly. 
We can also make sure you don't become a target of text and robocall scammers! Keep your phone number private and avoid this type of harassment by using our Burner Phone feature!
In case you need to fax a document, there is no need to search for the instruction manual on how to operate a fax machine. DoNotPay makes it simple to send online faxes anywhere!