Start Your Builderall Free Trial With a Virtual Credit Card

These days, many entrepreneurs are building second businesses online or creating lucrative side hustles to build income and diversify their portfolios. In this digital age, it is important to have a mobile-friendly website and a suite of marketing tools at your disposal to ensure that your online business really stands out. Builderall is an all-in-one marketing tool that can help your website succeed.
Do you want to try Builderall without spending a lot of money up front? You might want to look into signing up for a Builderall free trial. DoNotPay has the information you need. Read on to learn everything that there is to know about getting a Builderall free trial, including how you can use a DoNotPay virtual credit card to get the free trials you want without the financial commitment.
Does Builderall Offer a Free Trial?
Builderall is a digital suite that not only allows you to build your website according to custom specifications set by you, but provides you with the tools that you need to market your business to the right people.
Whether you are an experienced digital marketer or are just beginning your entrepreneurial journey, Builderall has your back - you can even build a test website to see what look and feel best suits your brand. Builderall can get pricey, however. Here's what you need to know about signing up for a Builderall free trial:
Builderall's website advertises a 7-day free trial, where you can try out some of the services offered by the company at no charge.
You don't have to add your credit card information in order to gain access to the free trial. However, most online services do require you to enter your personal information, so having a virtual credit card is still a very useful thing to have on hand.
The free trial does not come with the domain that you need in order to attach to your website - but you will gain access to the rest of Builderall's marketing tools, so you can see what works best for your business before paying for a full plan.
Getting a Builderall Free Trial on Your Own
Do you want to sign up for a Builderall free trial and start experimenting with various digital marketing tools? Here's what you need to do:
You can start the signup process for your Builderall free trial by navigating to the Builderall website and selecting "Buy Now." You will see options for signing up for a paid plan, but for the free trial, you will need to select the option for the 7-day free trial. You will be prompted to enter your personal information, including your email address. You will also need to create a unique password for your Builderall account.
After you complete the signup process, you will gain access to Builderall's suite of digital marketing tools. You can see them by logging into your Builderall account. From the Builderall back office, you can choose to download more apps and programs, depending on what you want to try out. With the free trial, you can also learn about some digital marketing basics, including the value of SEO, how to collect email leads, and how to design responsive websites.
Once the free trial period ends, you will be prompted to sign up for the paid version of Builderall in order to keep enjoying the benefits of the program. If you don't want to keep paying, your trial will time out and you will not be able to utilize any of the tools in the Builderall back office.
How Much Does Builderall Cost After the Free Trial Period Ends?
There are three different paid plans that Builderall advertises on their website. Here are the plans:
| | | |
| --- | --- | --- |
| Plan | Monthly Fee | Inclusions |
| Web Presence | $9.90 | This plan includes access to the Builderall Pixel Perfect builder, which allows you to build a website that showcases your company's goods and services. It also includes local hosting and ticketing support services. |
| Digital Marketing | $29.90 | This plan includes everything in the Web Presence plan, along with email marketing services and the ability to connect up to 15 domains. |
| Builderall Business | $49.90 | The Builderall Business package is a good solution for businesses who already have a developed online presence or someone who wants to really show off their brand in the best light. It includes everything in the other two packages, as well as access to all the Builderall tools and applications, Facebook Messenger Chat Bot, and access to the Builderall Business community. |
DoNotPay's Virtual Credit Card Saves You Money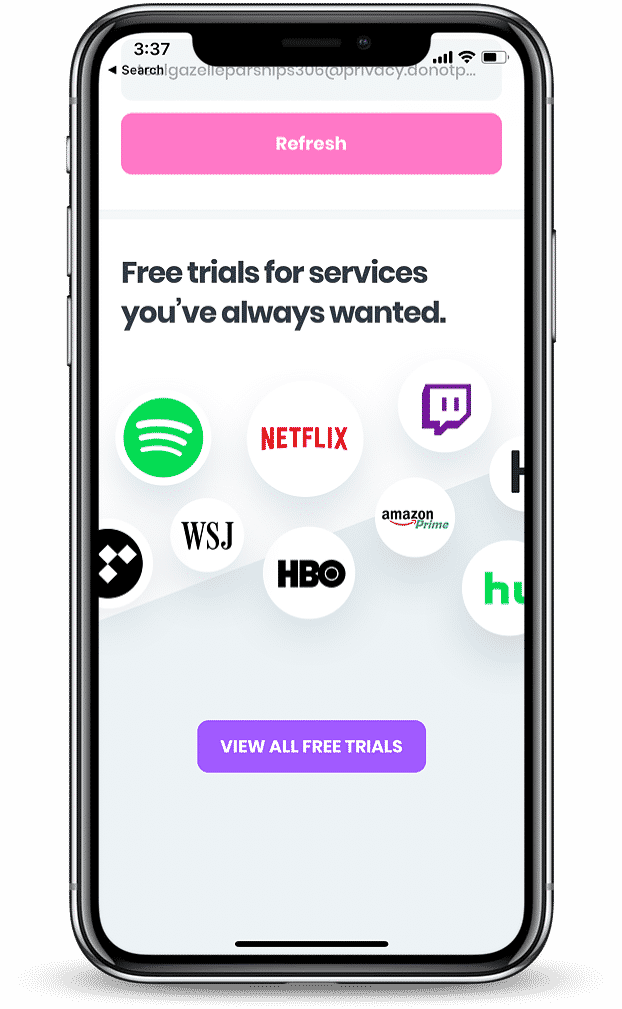 You might not need a credit card to sign up for a Builderall free trial-but having DoNotPay's virtual credit card can save you from unexpected fees when signing up for a host of other online services. Here's what to do:
Search free trial card on DoNotPay and enter the company you want a free trial for.
We'll automatically generate a virtual credit for you to use with that merchant. Copy the card details shown on your screen.
Use the card to sign up for your free trial and sit back to relax and enjoy!
The DoNotPay virtual credit card is a card designed for one-time use. The VCC can bypass authentication, which prevents you from having to use your own credit cards when signing up for the goods and services that you want to try.
What Else Can DoNotPay Help You With?

DoNotPay can help you save time and money! Check out the following resources: