How to Challenge Your Bristol PCN and Win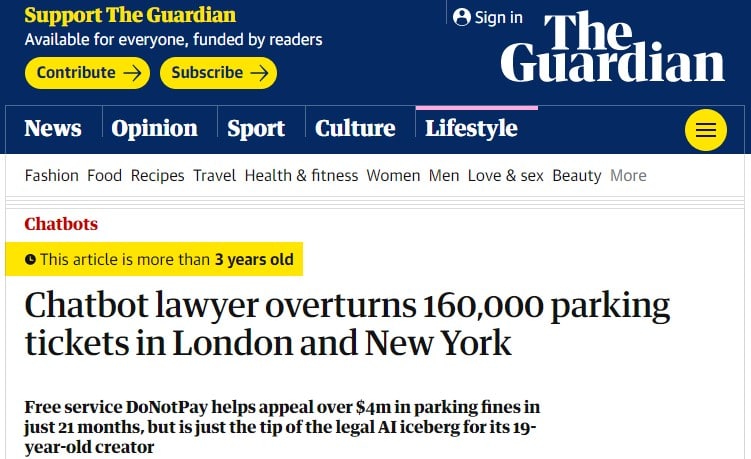 One of the most frustrating sights that you can find on your vehicle's dashboard is a Bristol PCN. It means that the local government believes you have committed a parking violation of some kind and that you must now pay a penalty for having done so.
That said, you should not simply throw your hands up and accept your fate in these circumstances. There are numerous things that you can do to fight back. DoNotPay will be there with you to fight a Bristol PCN charge every step of the way.
This robo-lawyer has successfully overturned parking tickets both in the UK and the US. Some of the most common areas include:
Receiving a PCN In Bristol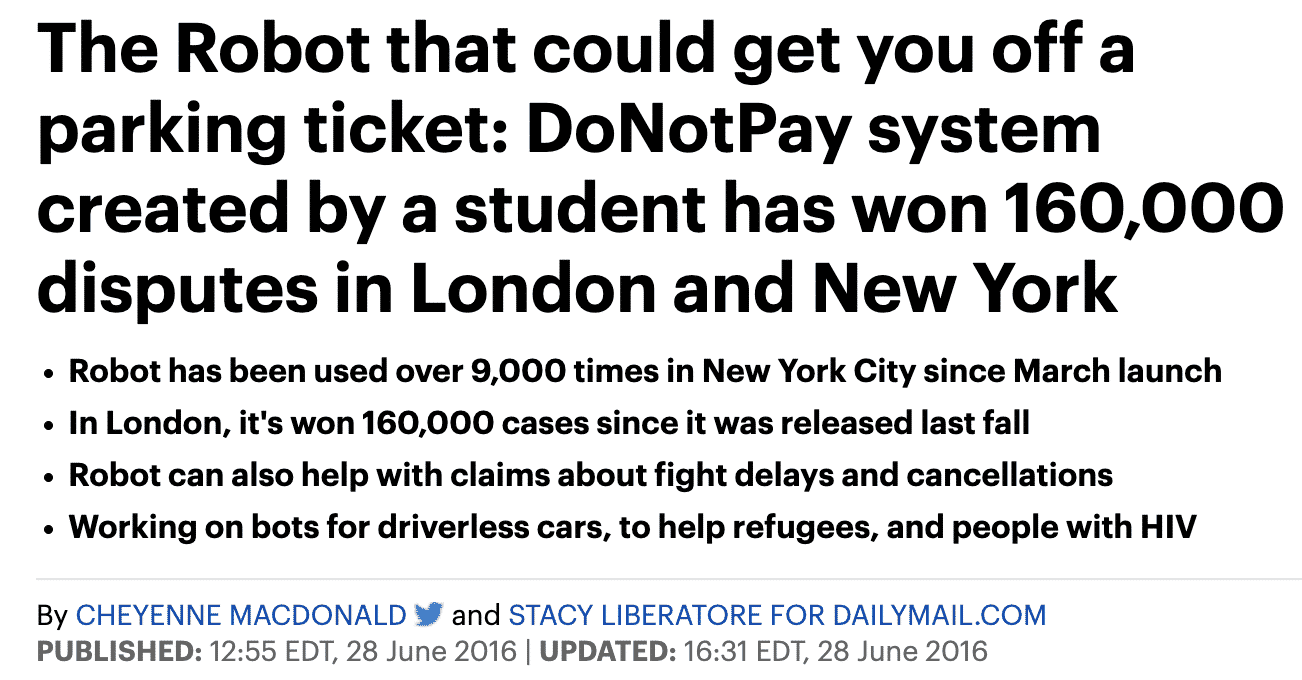 Before you panic from the mere sign of a Penalty Charge Notice on your vehicle, make sure you understand a little about what it is and how serious it is. There is no doubt that it is something that you must take care of, but full-on panic is not warranted in these situations.
PCN defined:
It is a civil charge (not criminal)
You have 28 days to pay it
You may receive a reduced fee if you pay it within the first 14 days
You have 28 days to submit a formal challenge to your PCN after receiving it
This means that there is a short window of time that you have to act to reduce your liability as a motorist in this situation. You should take advantage of that time to attempt to challenge your PCN if you believe that it has been issued to you wrongfully.
How Can You Pay Your PCN?
Some people just want to pay their PCN and be done with it. Most simply refuse to contest it because they don't want to go through all the fuss of fighting a ticket. Should you decide that you are better off settling the fine, you can follow the steps below:
Go to the government website.
Enter the penalty code that can be found on the PCN that you received.
Enter the payment details and finalize your payment.
Ensure the safekeeping of any payment confirmation that you will receive.
Challenging a PCN
For nearly all PCN offences, you will have 28 days to issue a challenge. You can do so at any point in that time frame, but the sooner you do so, the sooner you can get towards a resolution. The process escalates as needed until it resolves. It starts like this:
File an informal challenge (this simply gets the challenge on the record)
Make a formal challenge (only necessary if the informal challenge is rejected)
You must file a formal challenge with the appropriate authorities, depending on what type of PCN you received. Some examples include: Dart Charge PCN, Red Route PCN, Congestion Charge PCN, and Low Emission Zone PCN
The appropriate body will hear your challenge and will decide based on the facts of the case. You will not have to pay your charge if your informal or formal challenge is accepted. However, if your formal challenge is rejected, you will have 28 days to pay, or you will have to appeal to an independent tribunal for one last chance at getting the charge wiped away.
Bristol PCN Details and Contact Information
Website:
Bristol City Council home page
Contact Form:
Parking Service contact form
Postal address
Bristol City Council, City Hall

PO Box 3399

Bristol BS1 9NE

Telephone
0117 922 2000
Telephone Hours
Monday to Thursday, from 8.30 am to 5 pm
Friday from 8.30 am to 4.30 pm
Contest Parking Tickets in UK
Many people who want to challenge a PCN never do so because they are afraid it will be more trouble than it is worth. Fortunately, DoNotpay has made the process a lot easier while saving you a considerable amount of money.
Wired magazine has written about DoNotPay's success in overturning an enormous number of parking fines. Your ticket could be the next. Here's what you have to do:
Log-in to DoNotPay and go to the Ticket Disputes category. Select the Parking Ticket product. 
Upload a photo of your citation. 
Provide us with some details on why you believe the citation issued is a mistake. 
That's it! You'll receive an appeal letter that contains the best argument to win your case. 
It's really that simple! You can use the carefully crafted appeal letter to serve as your argument when you challenge your ticket.
What Else Does DoNotPay Pitch in With?
DoNotPay assists people throughout the United Kingdom with tasks both big and small. Here are a few of the other areas that they are helpful with:
If something is getting in your way from having a great day, DoNotPay is ready to spring into action to help correct this for you. Sign up today and accomplish so much more with just a few clicks.