How to Set Up Online Bill Pay for BrinksHome.com in 6 Steps
Brinks home security is one of the most popular and widely used security systems for modern residences. No matter which monitored security package you sign up for, keeping your home safe is worth the monthly payment. The only problem? It's not always possible to access because your account may be locked out.
This is a common problem experienced by Brinks Home Security customers who find themselves unable to pay their bill at BrinksHome.com for a simple, frustrating, technical reason. While Brinks officially only offers one method of payment, fortunately, you have other options like automating payment by mail with DoNotPay.
How Do I Pay My Monthly BrinksHome.com Bills?
Pay online through BrinksHome.com
Brinks Home Security prides itself on being an almost completely online business. After the initial installation, you are expected to access and manage your account fully through their online account system. BrinksHome.com has only one official payment option, through your online account in their customer portal.
Go to the BrinksHome.com customer portal
Log into your account
Select 'My Bill' from the upper navigation bar
Select 'Make a Payment' or 'AutoPay Enrollment' from the drop-down menu
Connect your bank account
Initiate a one-time payment or schedule automatic payments
How Do I Lower My BrinksHome.com Bills?
No one likes dealing with late payment fees, whether your mind slipped on handling monthly payments or a flaw in the online system is to blame. To avoid late fees and delinquent account issues, you'll need to contact Brinks Home Security customer service. Of course, Brinks doesn't have a live chat channel or an available email address, you'll have to call or text during normal business hours.
Customer Service
Call (800) 447-9239

Text (469) 513-8685

Available 7 days a week between 8 AM and 8 PM, central time.

Sales and New Services
Call (833) 327-4657

Available M-F 8 AM to 8 PM, central time.

Tech Support
Call (800) 447-9239

Available 24/7
Listed on the same customer service page is Billing, however, no customer service or phone number is offered. Simply a link to the same portal that you may be having problems with already.
How Can I Keep Track of My Automatic Payments?
When any company has only one way to pay the bill, there is potential for serious problems. When you can't pay your Brinks Home Security bill online through their customer portal, they don't leave you any other official options. If you can't access your account, it will go into collections whether or not you are otherwise ready and able to pay on time each month.
Fortunately, there's another way. Every company accepts checks in the mail if you know how to send them. DoNotPay makes it easy to send that check one-time or every month, even if you don't have a checkbook. We will make sure your payment reaches Brinks Home Security to keep your home safe without worrying about the state of your online portal access on any given day.
How to set up recurring check payments using DoNotPay:
If you want to set up recurring check payments but don't know where to start, DoNotPay has you covered in 6 easy steps:
1. Go to the Bill Pay product on DoNotPay.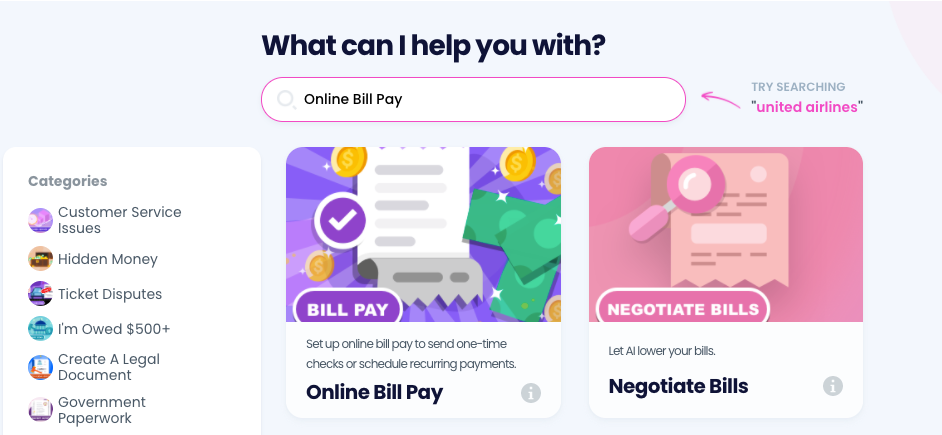 2. Connect a bank account if you haven't already.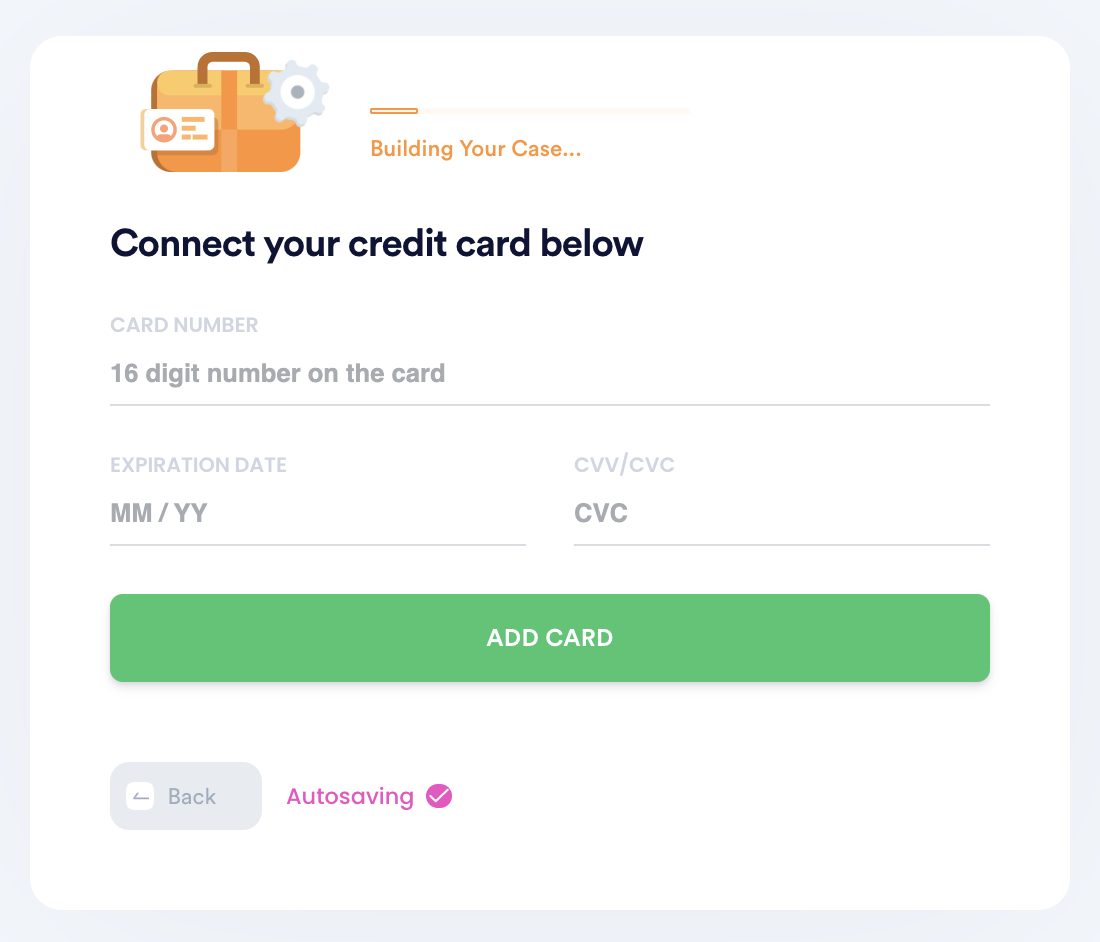 3. Schedule recurring or one-time payments by entering the person you want to address the check to, the payment amount, and their mailing address.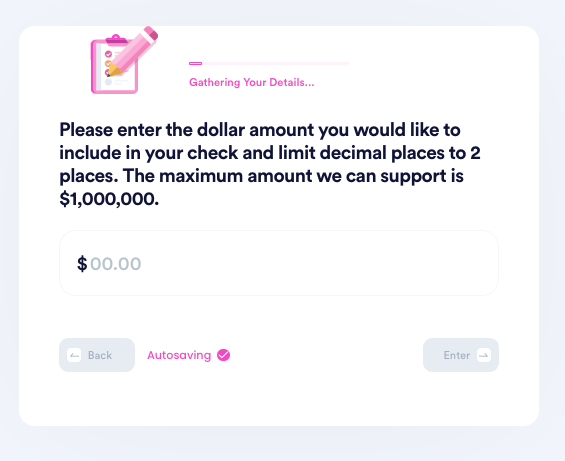 4. Customize the payment with a PDF attachment, image, and memo.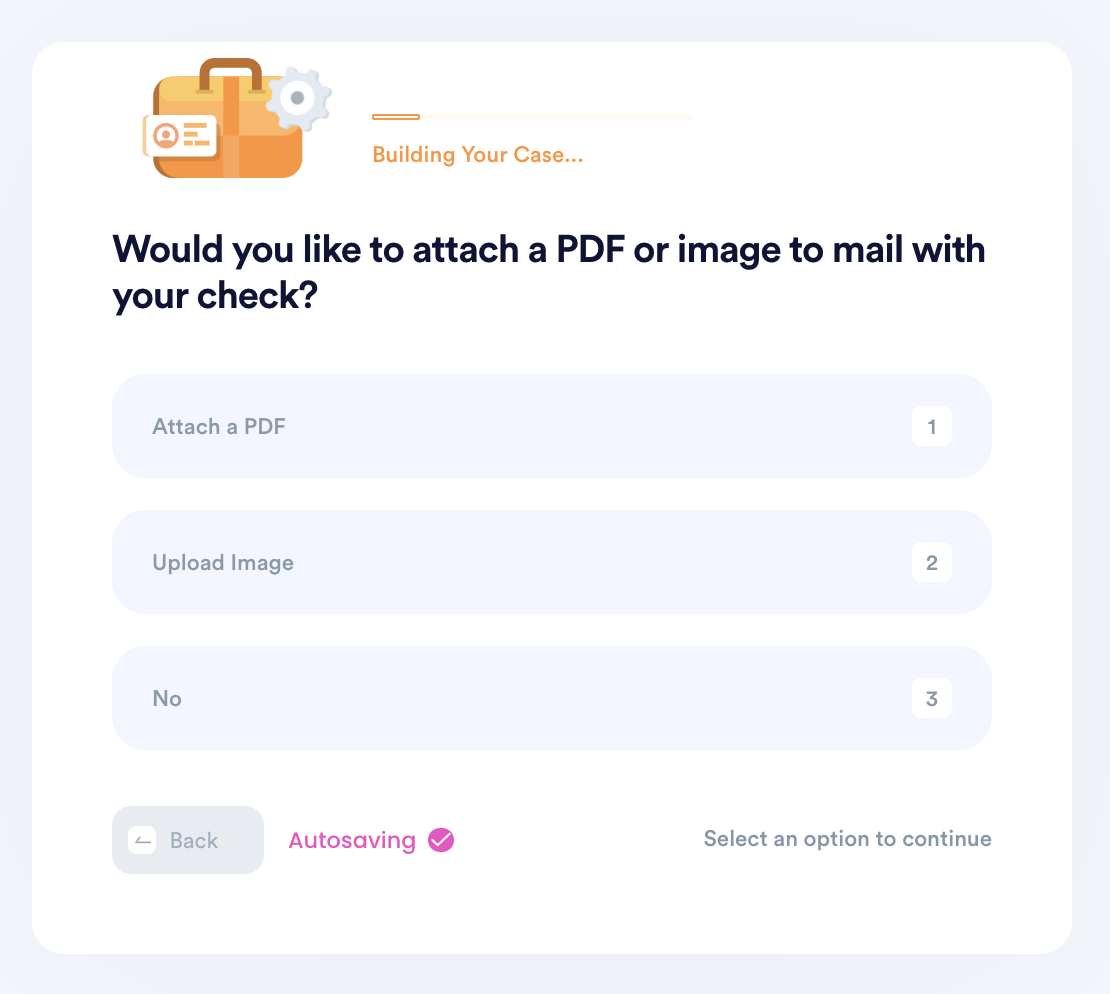 5. Enter your contact information, including email, address, and phone number.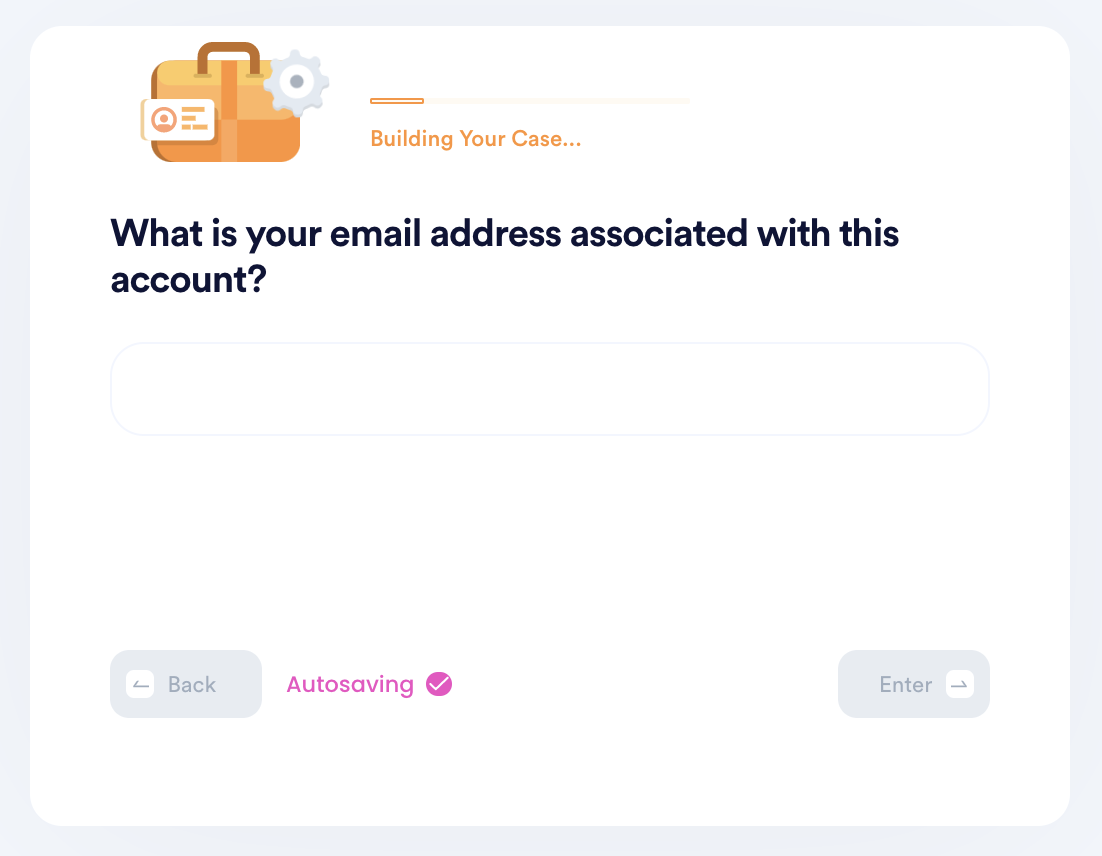 6. Submit your task! DoNotPay will mail the check on your behalf, and make sure it gets sent each recurring period if you set up recurring payments. You can always return to the product to delete or add new payments.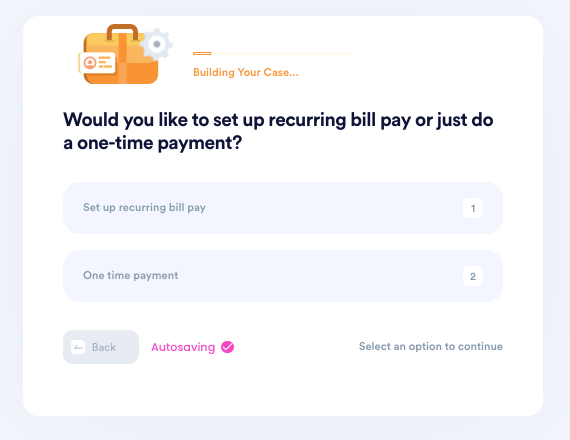 Why Use DoNotPay to Solve Your BrinksHome.com Bill Payments?
We know that it can be frustrating when an essential service like your home security account can't be accessed. With only one official way to pay your bill, many people face the risk of unnecessary late fees and, worse, a lapse in home security all because of technical failures on a customer portal website.
DoNotPay is fast, easy, and cuts out the fault-prone "middle man" when it comes to bill payment. Let us mail a check to Brinks Home Security every month, a few days before your bill is due. Give yourself peace of mind, knowing your home security bill will always be paid in full, no matter what the state of your BrinksHome.com account login access may be.
DoNotPay Works With Bill Payments Across All Companies and Services
Of course, we can help you with more than just your Brinks Home Security account. DoNotPay's online bill payment service is more reliable and universally useful than any other online payment system because we use "Check's in the mail" solutions to typically technical problems. Never risk a late fee due to a lost password or account fault again. Let us help you with any or all of your regular bills and one-time payments when you need to be certain a bill is paid in full and on time.
Pay by Platema

Dominion bill pay

Washington gas bill pay

National fuel bill pay
What Else Can DoNotPay Do?
We also offer more than just bill payment services. Check out a few other ways that DoNotPay can simplify your life and save you from unnecessary fees and expenses.
DoNotPay was founded on the idea of making life easier for life's most tedious (and important) tasks. We know that late fees, processing fees, and difficult online systems are hassles you don't need, and don't have time to deal with. Let us help you reduce your costs and sidestep the hiccups of internal payment systems. Solve your troubles with BrinksHome.com bill payment and so much more today.