Easily Automate Your Bright Health Bill Payments In 6 Steps
Bright Health, or Bright HealthCare, is a Minneapolis, Minnesota-based insurance company that caters to individuals and families, offering a variety of healthcare and Medicare Advantage plans. options can be handled through check and card via direct mail. However, customers have learned quickly that online payments are much more convenient and reliable.
The problem with recurring payments through the mail like those for Bright Health, Dominion, Duke Energy, Charter, and more is that it can be easy to forget and get hit with a late fee, or worse — hurt your credit score. Even committing to pay online through their website directly by yourself every month can go wrong if you don't remember every month by the due date.
With DoNotPay, you can not only rely on your Bright Health bill quickly and easily paid right on time but rely on payments automatically sent without your close supervision. This means more convenience, fewer mistakes, and no more frustrating late payments making you pay out more and lose points on your credit score.
What Are My Bright Health 'Pay My Bill' Options, and How Do I Pay Them?
There are three options to choose from every month when your due date rolls around. You can talk to an associate on the phone, send a payment through the mail or enter your card online via their website.
Pay by Phone
To pay your bill over the phone, locate and call their number. You'll be connected with a callbot that will ask you a series of personal questions to identify who you are and confirm that you are really who you say you are. You can pay through the callbot or request to speak to a real person. Either way, you are subject to an additional fee depending on the type of payment — i.e., expedited payments, electronic check, credit card, etc.
Pay by Mail
If you choose to pay by mail, it will be more convenient to get paper statements and bills sent to your home. This way, you can use their envelope and printed address when mailing it back with payment.

However, if you have opted for electronic statements, you may have to visit their website and search for the address specific to bill payments. Collect checks, envelopes, stamps, and a pen. Take it to your mailbox or post office. You must send it ahead of the due date, or it will arrive late and lead to a late charge.

Pay Online
To pay your bills online, you'll need to go to their website and locate their 'pay my bill' section. Enter your payment information in. You may search for banking information or credit card numbers before starting this process to avoid the page 'timing out' and exiting on you. Accept and confirm their payment conditions. Lastly, make sure you have some way to save a copy of the transaction as proof that your bill was paid for future reference.
How Do I Lower My Bright Health Bills?
To lower your Bright Health bills, you will have to develop negotiation tactics for customer service by researching competitors and gathering relevant paperwork to bolster your argument. You will also have to explore other potential provider deals in your area to switch into if your negotiation fails.
This can take a lot of your time and effort. Even worse, it can fail despite all your hard work.
Fortunately, DoNotPay can help by keeping track of all of your bills and ensuring they're paid on time. This will save you substantial money in late fees and ensure that a host of late payments doesn't harm your credit score.
You will also have access to all your bills, their due dates, and how much you owe in one place to reference easily when considering whether you want to change companies. Even better, make the switch quickly and easily if a competitor better suits your needs.
How Can I Keep Track of My Automatic Payments?
With DoNotPay, all of your automatic payments can be found in one place, making them much easier to access than before. You can cancel a payment or 'add' and 'delete' payments as you see fit before their processing.
When manually locating all your bills and paying them every month, on separate days, no less, it can get confusing and stressful to keep track of. Add in trying to remember all your passwords or constantly resetting them, and there isn't anything much more frustrating.
With DoNotPay, all your bills and their due dates are laid out for you to see in one place. Even better, you can rest assured that everyone is paid without the headache when you sign up for recurring payments via check or credit card.
How to Set Up Recurring Check Payments Using DoNotPay
If you want to set up recurring check payments but don't know where to start, DoNotPay has you covered in 6 easy steps:
1. Go to the Bill Pay product on DoNotPay.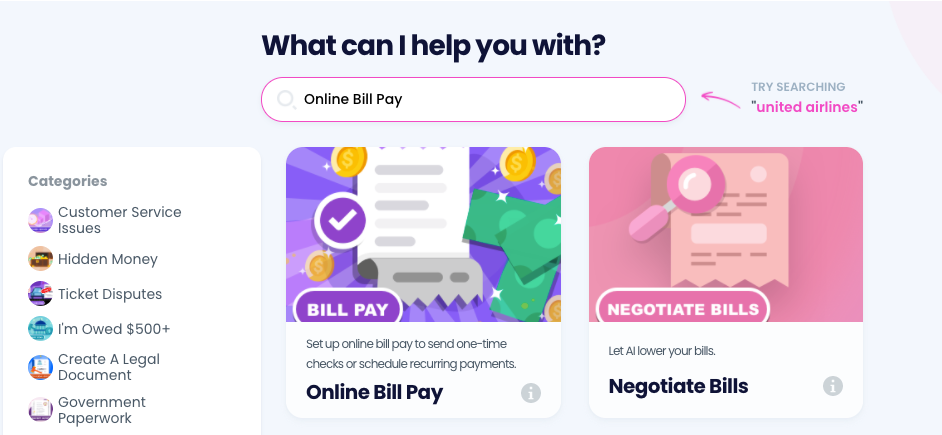 2. Connect a bank account if you haven't already.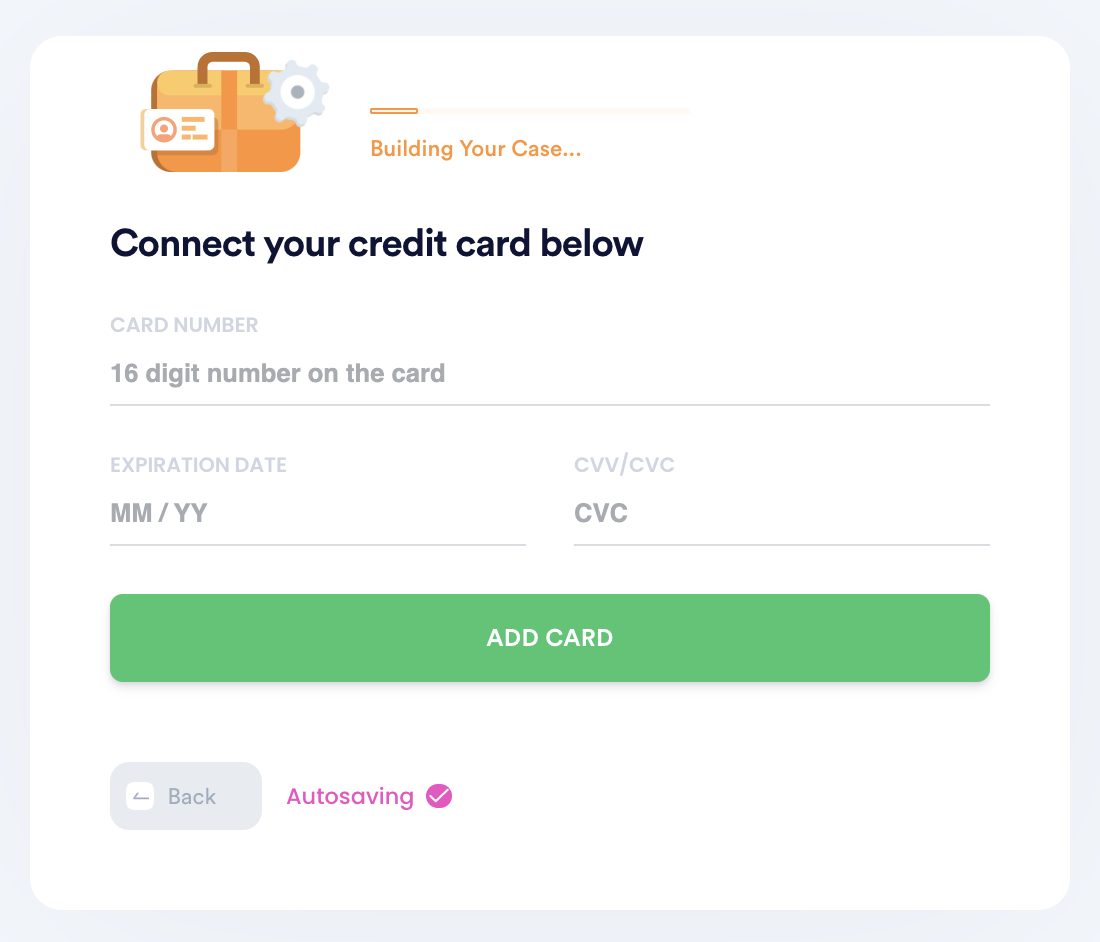 3. Schedule recurring or one-time payments by entering the person you want to address the check to, the payment amount, and their mailing address.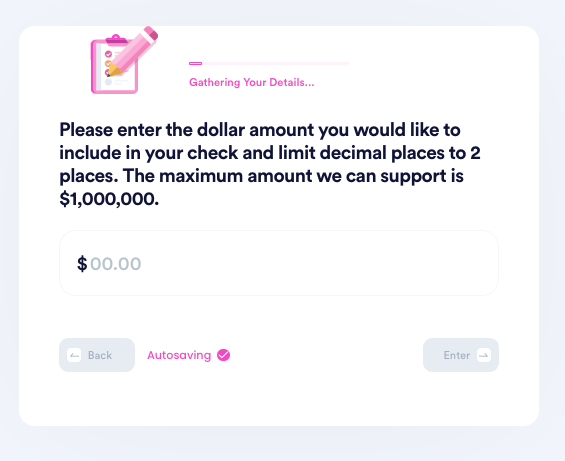 4. Customize the payment with a PDF attachment, image, and memo.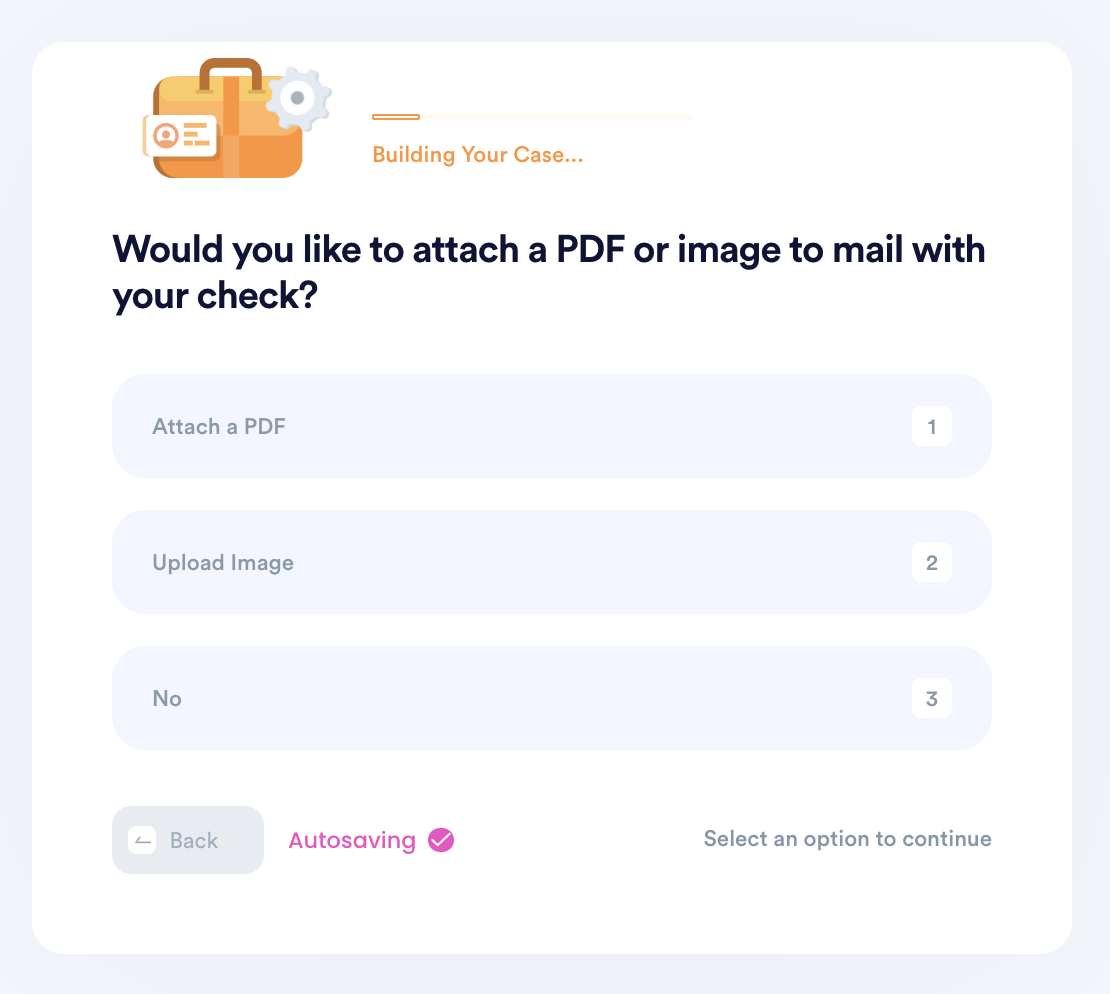 5. Enter your contact information, including email, address, and phone number.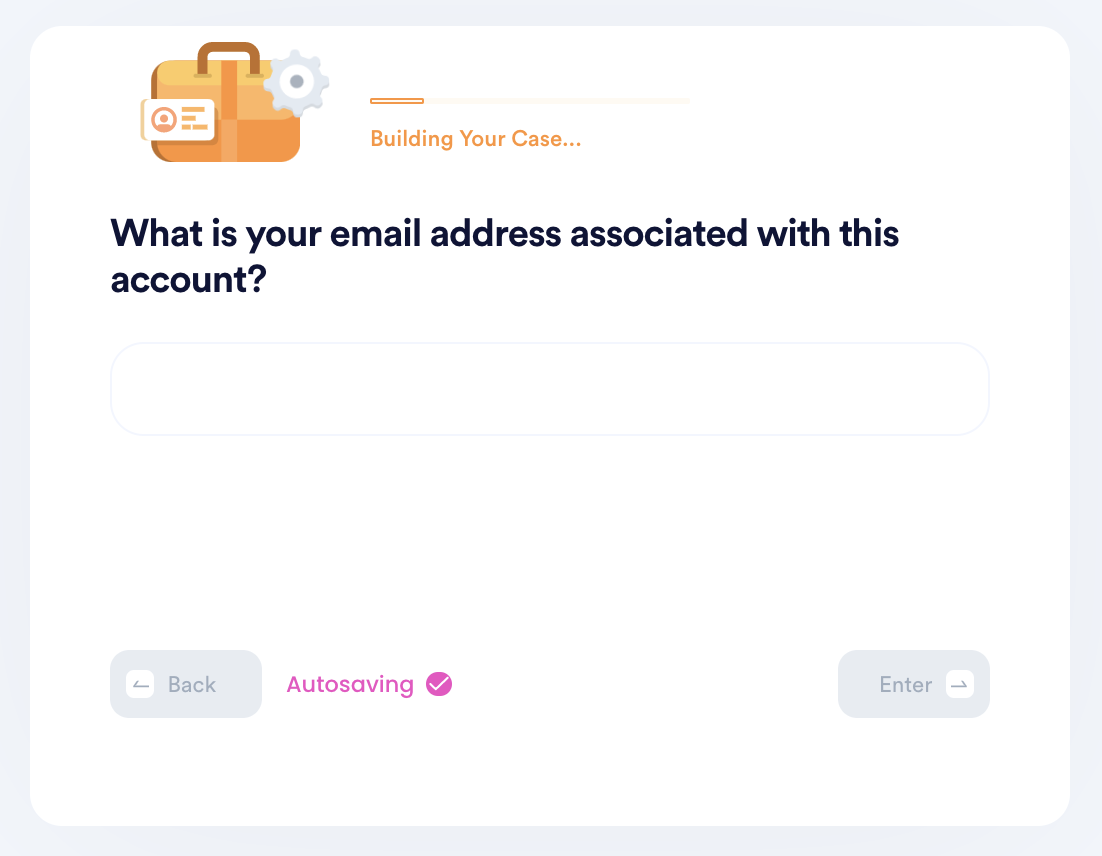 6. Submit your task! DoNotPay will mail the check on your behalf, and make sure it gets sent each recurring period if you set up recurring payments. You can always return to the product to delete or add new payments.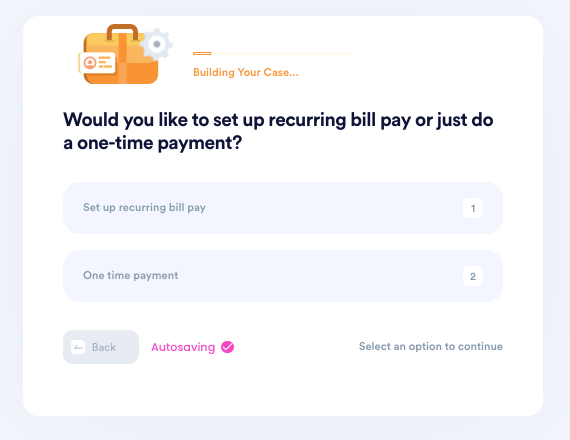 Why Use DoNotPay to Solve My Bright Health 'Pay My Bill' Issues?
There are three important reasons to use DoNotPay's recurring payment process to pay your Bright Health bills. Paying your bills on your own every month can be a headache and easy to forget (which leads to more money in late fees).
Instead, you can benefit from the following with DoNotPay:
Fast: instead of spending hours going through the Bright Health payment process — whether over the phone, through the mail, or online — you can use DoNotPay to pay your bill and skip most of those steps.
Easy: skip over the headache of filling out your payment information, adding and checking that you're using the right address, talking to callbots and associates, and more.
Successful: you can rest assured knowing we'll make the process as easy as possible for you, ensuring all your bills are paid on time and efficiently.
What Else Can DoNotPay Do?
In addition to helping you with your Bright Health 'pay my bill' options, DoNotPay can also help you make online payments to other companies such as:
National Fuel

Washington Gas

Pay By Plate MA
Making your bill payments process much smoother and more efficient is just one of many things DoNotPay can do for you. Additional problems DoNotPay can solve for you include the following topics: