Break a Lease in Pennsylvania Without Any Fees
Most people plan to live in an apartment or home for the duration included in their lease, but sometimes things happen, forcing you to break from a lease early. Several reasons can make a tenant terminate a lease in PA.
Terminating a lease in Pennsylvania requires a tenant to give written notice for the following lease terms:
| | |
| --- | --- |
| Lease Term | Length of Notice |
| Monthly | 15 days |
| One year or less | 15 days |
| Indeterminate time | 15 days |
| More than one year | 30 days |
Unfortunately, can be complicated. It requires a person to meet all the legal requirements and procedures to complete this process. Failure to meet these requirements might have you sued and pay hefty fines. You don't deserve these consequences, whereas it's your right to break your lease whenever necessary. DoNotPay has created the Break My Lease product to help you quickly break a lease in PA. Read on to learn more on how to access and use this product.
When Does Breaking a Lease in PA Justified?
Ideally, you are responsible for paying your entire lease term if you break a lease prematurely. However, certain exceptions allow you to break a lease without penalty in PA. These factors are as follows:
You're Starting Active Military Duty
The Servicemember Civil Relief Act allows anyone to enter active military service to break a lease without hurting their credit score. According to this federal law, members who are excepted from breaking their lease without any legal consequences include:
Members of the armed forces
Commissioned Corps of the National Oceanic and Atmospheric Administration
Commissioned Corps of the Public Health Service
Activated National Guards
SCRA requires people about to start their active military duty to mail a written notice to their landlord highlighting their reason for terminating their lease, which becomes active thirty days after their rent is due.
Violation of Pennsylvania Health and Safety Codes by Your Landlord
Under Pennsylvania laws PA. Cons. Ann, Section 250.206 and 1700-1, you have no obligation to pay rent if your landlord doesn't meet both local and state housing codes. However, you should have a severe reason to break your lease, like lack of essential service. Otherwise, you'll face the financial implications of terminating a lease prematurely.
Harassment from Your Landlord
Although there's no direct Pennsylvania law that allows tenants to terminate their lease due to harassment from their landlords, the following factors might be considered as "constructively evicted" under their law:
Turning off the utilities
Removing windows and doors without notice or valid reasons
Changing locks
If you can adequately prove reasonable harassment from your landlord, this can work as a valid legal reason to terminate your lease.
Which Laws Support Lease Termination in PA?
The Pennsylvania Landlord-Tenant Act regulates the duties and rights of tenants and landlords. Section 250.502 A requires landlords to ensure that their premises and shared facilities are safe. Under this law, common facilities and premises refer to:
Passages
Roadways
Stairways
This law also requires tenants to assume responsibility for damaging, impairing, defacing, or destroying any part of their dwelling. Therefore, before you decide to , you must check whether you have met all these requirements, including other rental factors discussed under this statute.
How Can You Cut Your Costs When Terminating a Lease?
One of the things that can happen with terminating a lease is incurring a hefty financial liability. Remember, you must have enough legal justification to do so. Otherwise, you will be at risk of facing any legal consequences associated with this decision.
Unlike other states, tenants are not obliged to find a replacement tenant once they terminate a contract. However, it would be a reasonable decision to find one to reduce the cost of ending your contract. You can also opt to sublet the property or pay part of the rent for the remaining lease period if you can discuss this with your landlord.
You must meet specific legal requirements to terminate your lease in PA without any legal implications. Unfortunately, many people cannot comply with these requirements, putting them at risk of paying hefty fines, being sued, or even spending time in jail. At DoNotPay, we can help you terminate your lease in PA with the steps provided below.
How Can DoNotPay Help You Break a Lease in PA?
Undoubtedly, breaking a lease in PA isn't as simple a task as it sounds. With their bureaucratic steps, there are risks of missing crucial aspects that will easily derail your chance to terminate your lease. Fortunately, DoNotPay can help you complete this process using the following three steps:
1. Search Break My Lease on DoNotPay.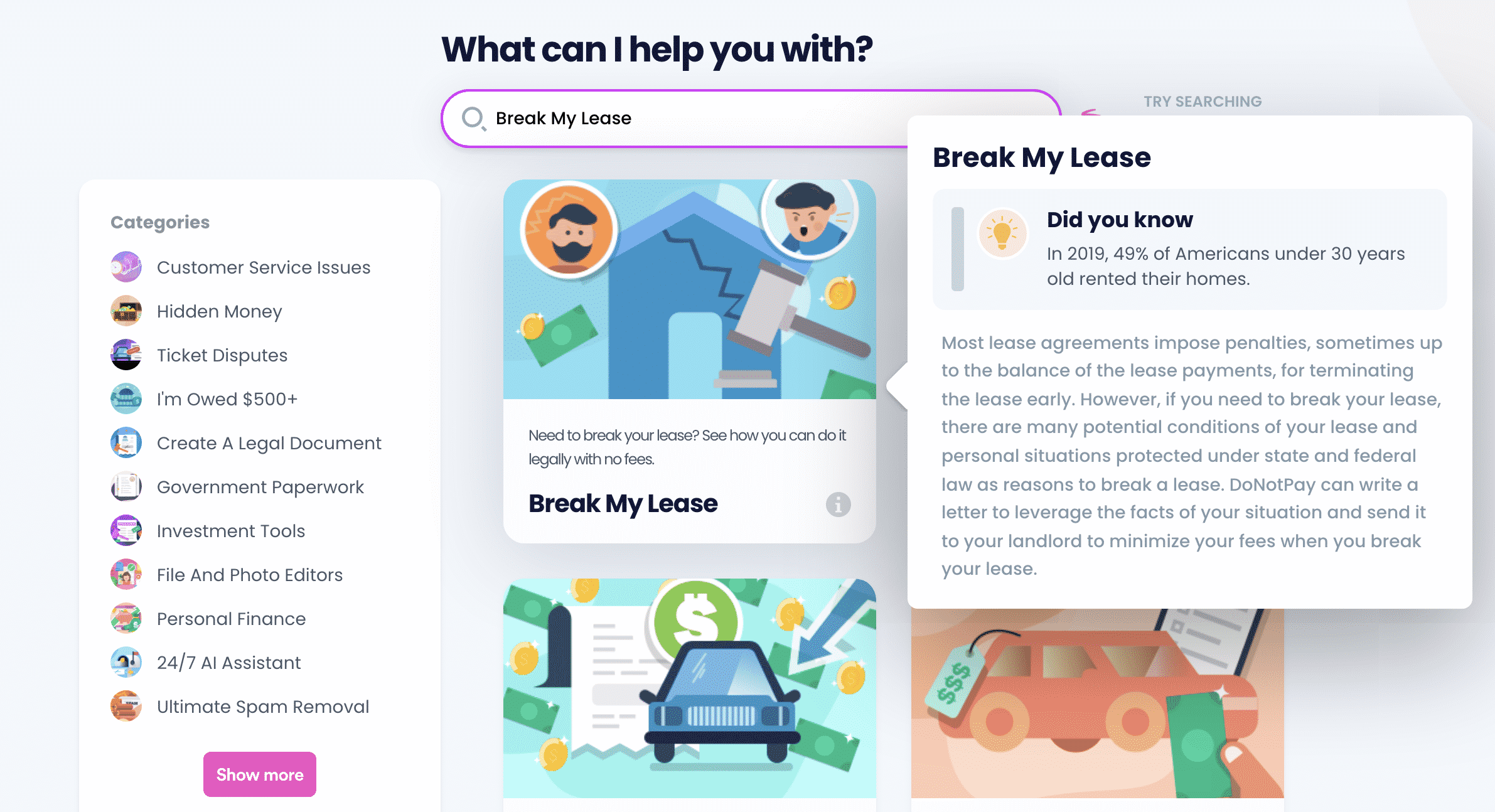 2. Prepare a signed copy of your lease that you can use as a reference and enter the state the lease was signed in.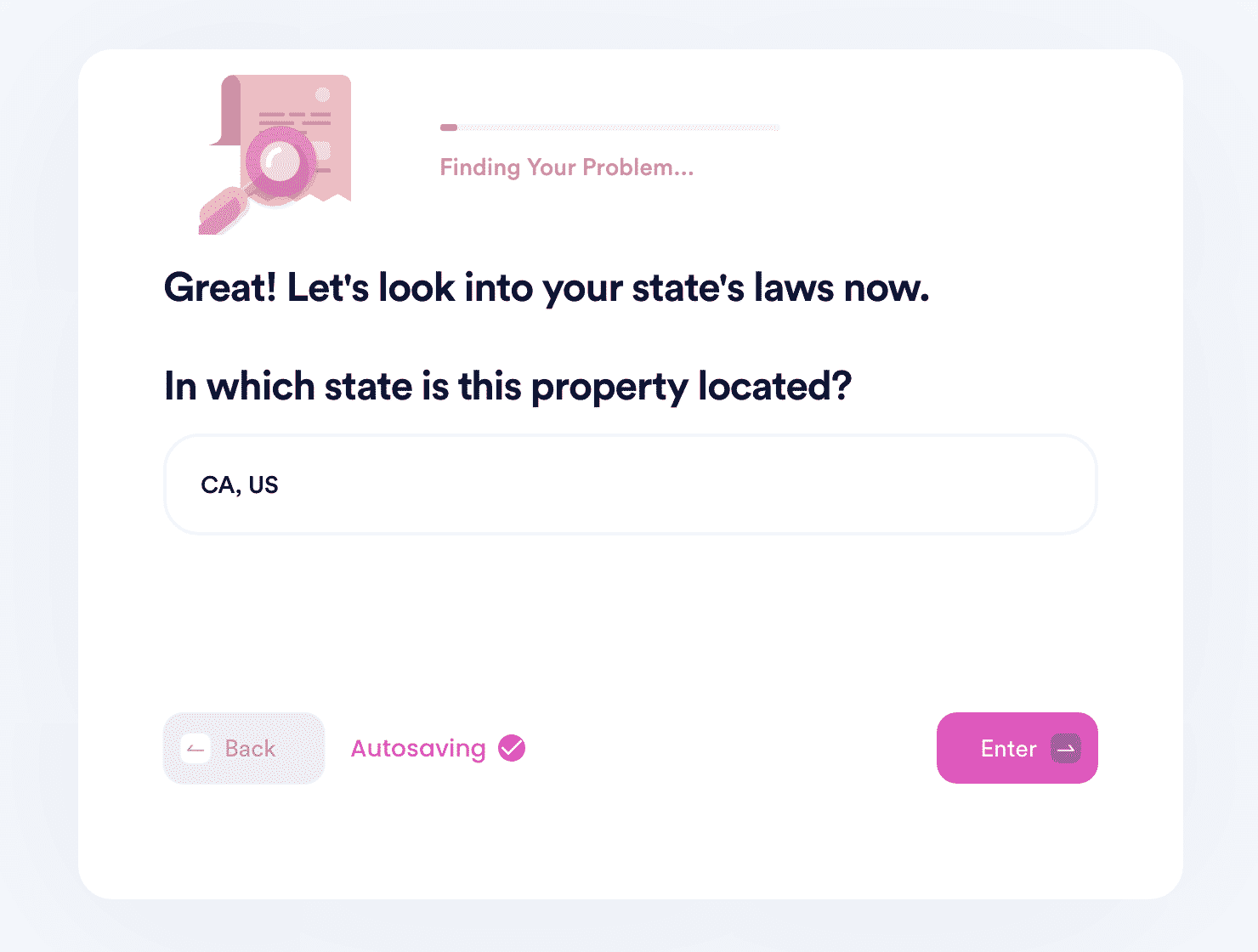 3. Let us guide you through the four potential options.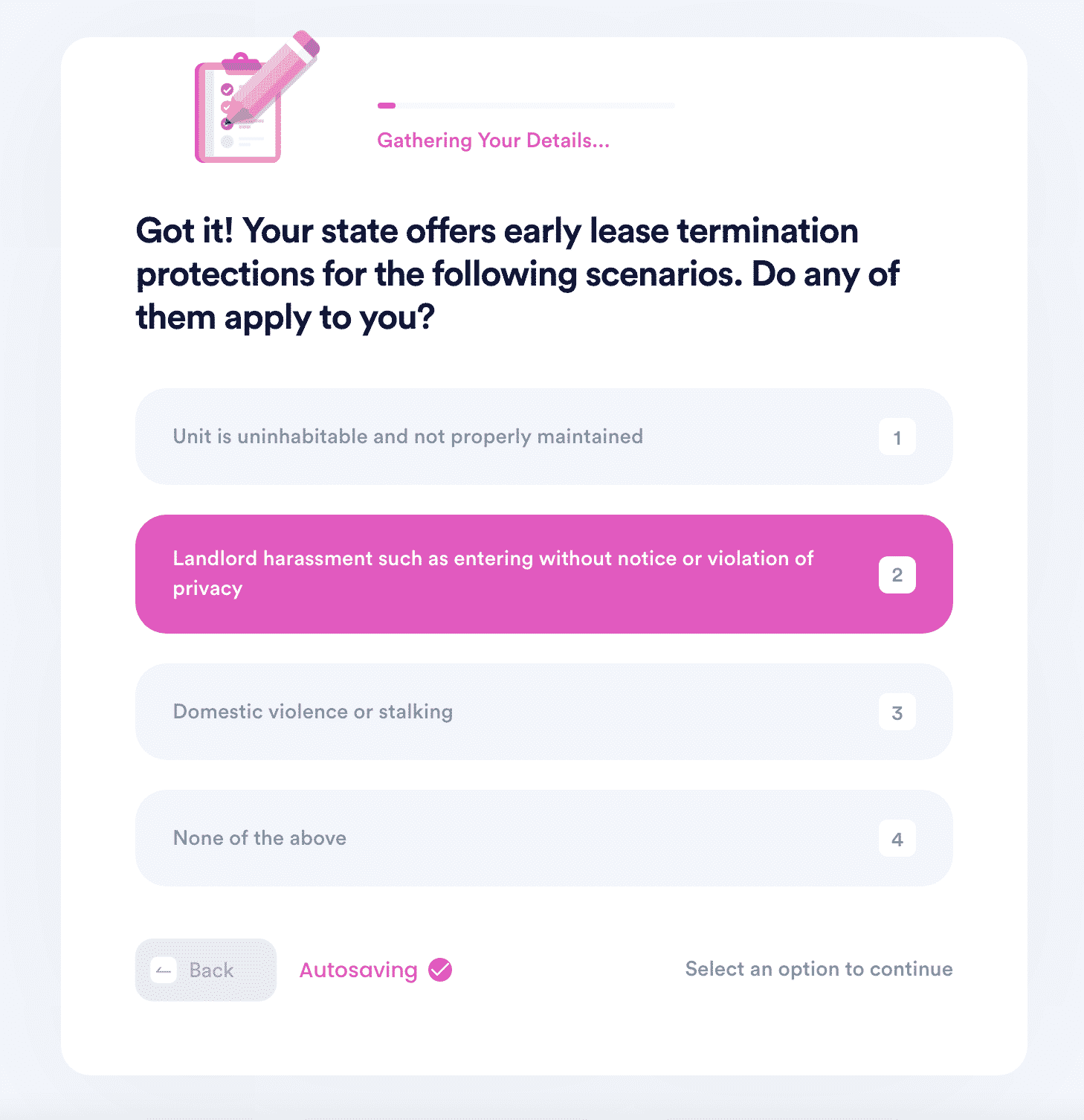 If you're a uniformed service member breaking a lease to fulfill your service obligations, we'll send your landlord an SCRA Protection Letter.
If you're breaking your lease for a reason protected by your state's tenant laws, we'll write your landlord a letter detailing your protection for breaking the lease under the relevant law.
If your reasons for breaking your lease aren't protected by federal or state law, you'd like to try to convince your landlord to let you break the lease through mutual agreement, and we'll draft a hardship letter making your case to your landlord.
If there are no remaining options for breaking the lease with protection, your state requires landlords to mitigate damages to tenants who break their leases, and we'll notify your landlord of that obligation and minimize the remaining rent you have to pay.
What Is the Advantage of Breaking a Lease in PA Using DoNotPay?
Our process is easy, fast, and secure. By following the steps above, you can break your lease all in the comfort of your home. We can also help you mitigate the risks associated with this process. Sign Up today, and let's help you break your lease in PA easily.