A Guide To Filing a Boost Mobile Insurance Claim in the Blink of an Eye
Boost Mobile advertises giving you peace of mind with their phone insurance. The company promises to provide you with a new device if the current one starts malfunctioning or gets lost or stolen. Does Boost Mobile deliver on these promises?
The truth is it has never been easier to submit a Boost Mobile insurance claim since our AI-powered app streamlines the process! DoNotPay can help you file different insurance claims in a few clicks, including accident, unemployment, hurricane, flood, or hail.
What Does Boost Mobile Insurance Cover?
If you have opted for Boost Mobile insurance, you should know that it offers the following coverage options:
Covered
Not Covered

Accidental damage

Theft

Loss

Mechanical or electrical failure not covered by the warranty

Regular accessories received when buying the phone

Rust

Corrosion

Income loss

Intentional acts

Pre-existing issues

Business interruption

Warranty-covered expenses

Unauthorized replacements or repairs

Failure to adhere to manufacturer's maintenance recommendations
If you would like to check about the coverage in detail, review your Boost Mobile insurance policy. To get the insurance, you need to pay $7 a month.
Boost Mobile insurance is available within 30 days of activation for:
New phones

A new phone swap

Upgrades on a new phone
You are eligible to file a Boost Mobile insurance claim for up to two approved claims within a year from the first replacement. Depending on your phone type, you will need to pay a deductible of $20–$175.
DoNotPay Files Boost Mobile Insurance Claims Hassle-Free
We can save you time and energy by filing your Boost Mobile insurance claim in a few clicks! You do not have to hold the line forever waiting for a representative to answer your inquiries.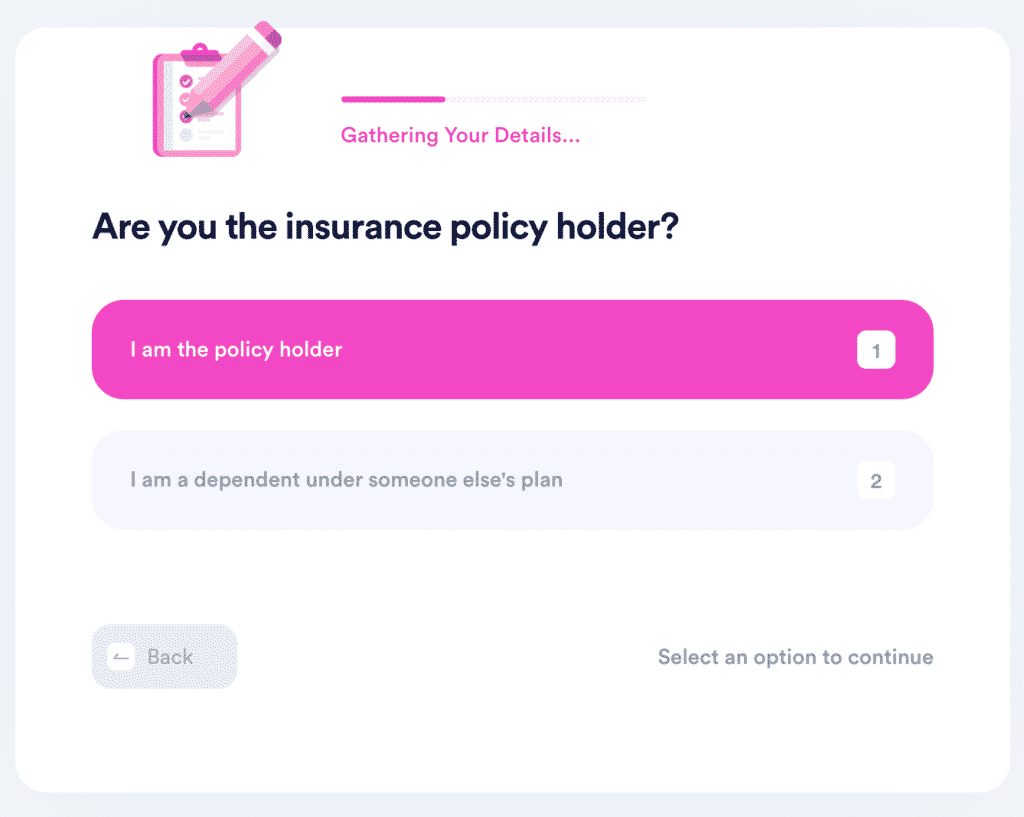 To let DoNotPay handle the whole claims process for you, do the following:
Access DoNotPay from a

Choose the type of your insurance

Provide basic information

Indicate why you are filing your insurance claim and enter the details regarding your phone and provider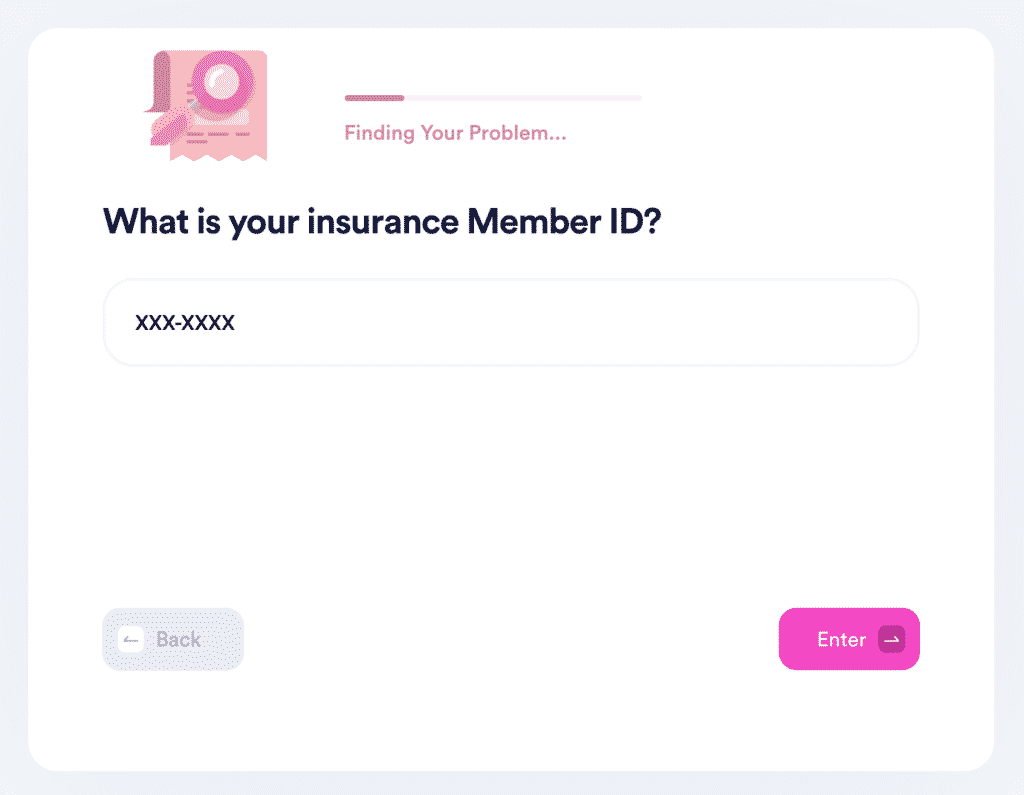 After hitting a few buttons, you can relax and let DoNotPay complete and file the required claim form on your behalf.
What happens next? A Boost Mobilerep will contact you with further instructions, and they will soon replace your phone.
We offer an efficient way to submit a claim with different insurance providers across the USA, including The General, Allianz, 21st Century, Fred Loya, Farmers, Liberty Mutual, Farm Bureau, Alliance United, or FedEx.
File a Boost Mobile Phone Insurance Claim by Yourself
Here are the available options to submit a Boost Mobile insurance claim:
Online

By phone

Via mail or email
Submit Your Boost Mobile Insurance Claim Online
If you prefer filing a claim online, here is what you should do:
Visit the

Claim Page

Click on the

Start a Claim

button

Enter your phone number

Provide your Boost Mobile PIN

Confirm you are not a robot

Go through the terms of use and privacy policy

Tick that you have read the terms of use and privacy policy

Click on

Login

Follow the prompts
You can also track your Boost Mobile insurance claim status online, in the same way as explained above.
If you have any questions regarding the claims process, contact customer service at the number provided in the following section.
File Boost Mobile Phone Insurance Claims via Phone
You can file your insurance claim by talking to a customer service representative at 1-844-534-3099. You can call this number every day during business hours, i.e., 6 a.m.–11 p.m. (CST).
Use Email or Regular Mail To Send the Requested Documentation
Are you having problems uploading the required documentation via the online form? In this case, you can send the documentation to one of the following addresses:
Brightstar Device Protection, LLC Attn: Asset Protection, P.O. Box 03, Alpharetta, GA 30009-9998
Should you choose to email or mail the necessary documentation, the claiming process may last longer.
Can I Get a New Phone From Boost Mobile?
You should receive a reconditioned replacement phone of the exact make and model. If unavailable, the replacement will be of like kind and quality. The reconditioned phone might come with some non-original parts and cosmetic flaws.
What To Do With the Damaged Phone
When Boost Mobile approves your claim, you will have to ship your broken phone to the address provided with the replacement device you have received. You have to return your damaged phone within ten days. Otherwise, you will have to pay fees of up to $200.
DoNotPay Assists if Boost Mobile Rejects Your Claim
Insurance companies tend to deny claims for different reasons. That is why DoNotPay has made the Appeal a Denied Insurance Claim feature.
Initiate the appeal process by doing the following:
Open DoNotPay in a

Choose your insurance type

Click on

Appeal a Denied Insurance Claim

Follow our simple prompts
Our app will immediately send your appeal. Do not give up, but fight bureaucracy with DoNotPay, your loyal robot assistant, at your side. Should you choose to cancel your Boost Mobile subscription, DoNotPay can do it for you.
DoNotPay Is Your Shortcut Through Bureaucracy
With our app, you do not have to spend hours figuring out how to request a refund, cancel a service, or book a DMV appointment.
We take over all the hard work! Forget about waiting in a phone queue for hours in hopes of reaching a customer service rep. Our AI-powered app will call any company for you and ping you when a human appears on the other end of the line.
DoNotPay also speeds up the process of filing insurance claims, claiming warranties, reducing property tax, and drafting various legal docs.
Keep the Communication Lines Clear With DoNotPay
Do you know how powerful DoNotPay's virtual credit card is?
This super-smart feature can not only sign you up for no-risk free trials but can provide you with an alternative email address. You can test any service without giving out your real email, which will keep your inbox clean from spam!
If you have family or friends within the U.S. prison system, our app helps you get in touch with them quickly.
We can also make sure you do not become a target of text and robocall scammers! Keep your phone number private and avoid this type of harassment by using our Burner Phone feature!
In case you need to fax a document, there is no need to search for the instruction manual on how to operate a fax machine. DoNotPay makes it simple to send online faxes anywhere!