Do I Need a Bolivia Tourist Visa? Learn How To Get the Entry Permit With DoNotPay
Bolivia is a landlocked South American nation boasting various tourist activities and attractions. While visiting the country, you can:
Explore Salar de Uyuni, the world's largest salt deposit
Tour Spanish colonial churches in major cities and Jesuit missions near Santa Cruz
Partake in Feria de Alasitas, Oruro Carnival, Fiesta del Gran Poder, and many other festivities
Explore the Tiwanaku archaeological site and other remains of the once-great Inca Empire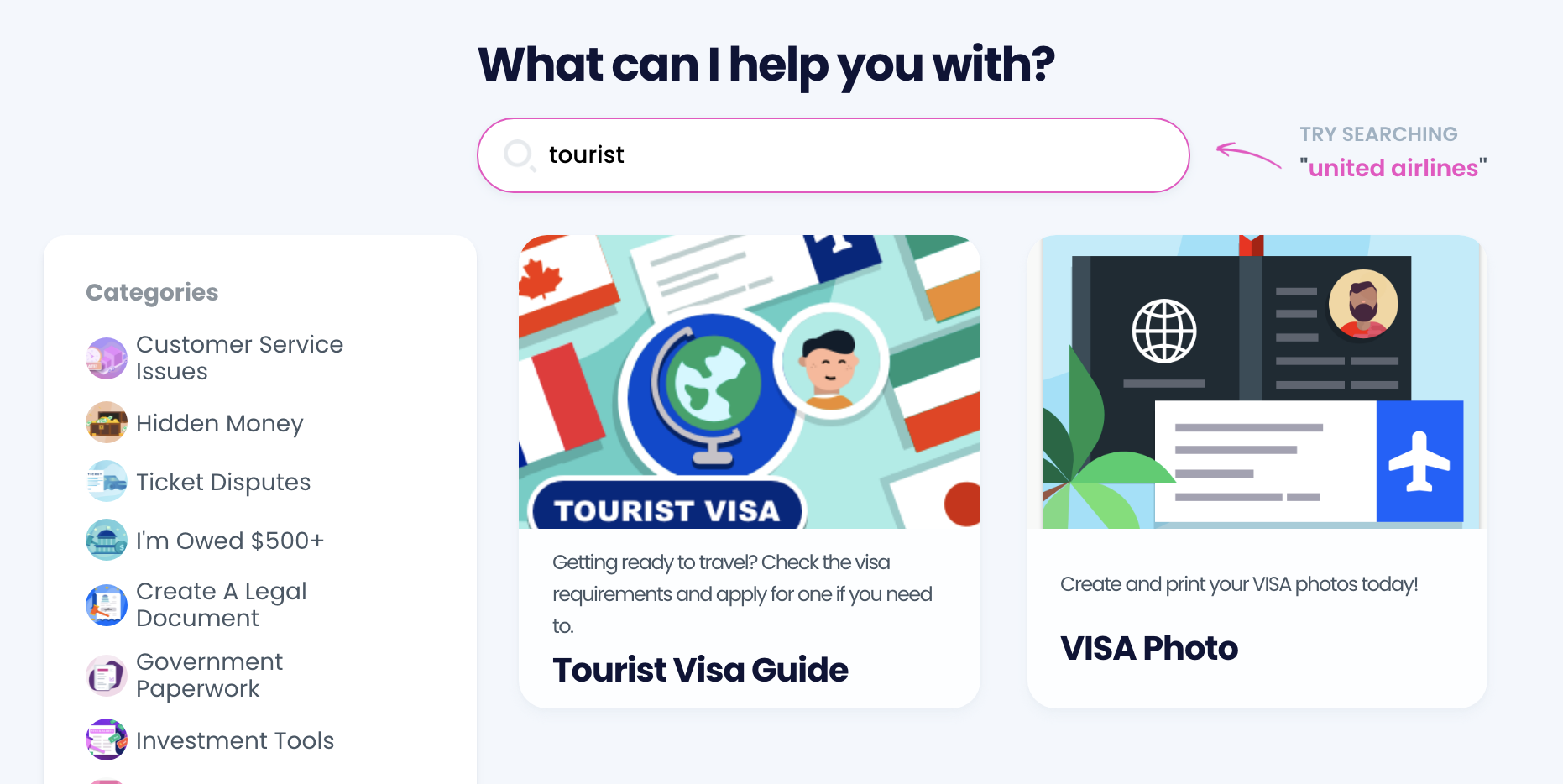 Before setting out on a trip, you must apply for a Bolivia tourist visa. Subscribe to DoNotPay to get all the help you need regarding the application process.
Everything You Need To Know About the Bolivia Tourist Visa
From February 2021, U.S. nationals must obtain a tourist visa for Bolivia. You can apply for an entry permit at the Bolivian Embassy in Washington, D.C. or the consulates in other cities, including:
Miami
Seattle
Atlanta
Houston
Chicago
New York
San Francisco
The Bolivia tourist visa on arrival is also available at various land border crossings and airports.
Bolivian authorities grant visas for 30-day stays. If you need to prolong your trip, apply for a visa extension at an Administración Nacional de Migración (National Migration Service) office in any major city (La Paz, Santa Cruz, etc.).
Bolivian Tourist Visa Application
Before applying for an entry permit for Bolivia, you should learn about the following:
Cost of the visa
Passport validity
Financial stability
Evidence of your trip's duration
How Much Does the Visa Cost?
You will have to pay $160 to get the Bolivian travel permit. If applying in the U.S., you pay in USD. If you purchase the visa on arrival, prepare the equivalent amount in the local currency (Boliviano).
In case you lose the passport while in Bolivia, you may need to pay another $160 for the visa. Refer to the following table for the details:
| How Did You Get a Visa? | Do You Need To Pay for Another Permit? |
| --- | --- |
| At the embassy or consulate | No |
| At the entry checkpoint | Yes |
Note that you will have to get an exit stamp either way, so you must get another passport before leaving Bolivia.
What Are the Passport Requirements?
Your passport's validity must be at least six months beyond the departure date. Ensure that you have two blank pages for the entry and exit stamps.
How Can I Prove I Have Sufficient Funds?
You also need a photocopy of the bank statement confirming you have the funds to cover your entire trip. Note that you can bring $10,000 max when coming to or leaving Bolivia.
What Is Proof of an Intended Departure From Bolivia?
If asked, you must enclose the details of your trip and intended departure, such as:
Return or onward flight ticket
Detailed itinerary of your journey from a travel agent
Hotel reservation or an invitation letter from your Bolivian host
Is There Anything Else I Have To Do To Apply for a Tourist Visa to Bolivia?
You also have to fill out an application form and prepare the following:
Two passport-size photos
Two copies of your passport's information page
International Yellow Fever Vaccination Certificate
Does Bolivia Impose COVID-19 Travel Restrictions?
Every traveler visiting Bolivia must have a negative PCR or serology test taken not later than three days before their trip. Children under five don't have to take the test.
You will also have to take another PCR test at your expense seven days after you arrive in Bolivia. Note that you must have travel insurance with COVID-19 coverage. Some visitors may also be required to stay in quarantine for at least ten days after entering the country.
Make sure to check the information before your trip because requirements tend to change.
How Can DoNotPay Assist You When Applying for a Tourist Visa?
Searching the web for information regarding visa applications is tedious and time-consuming. To avoid the hassle and ensure you haven't missed anything, sign up for DoNotPay. We present all the info you need in plain English.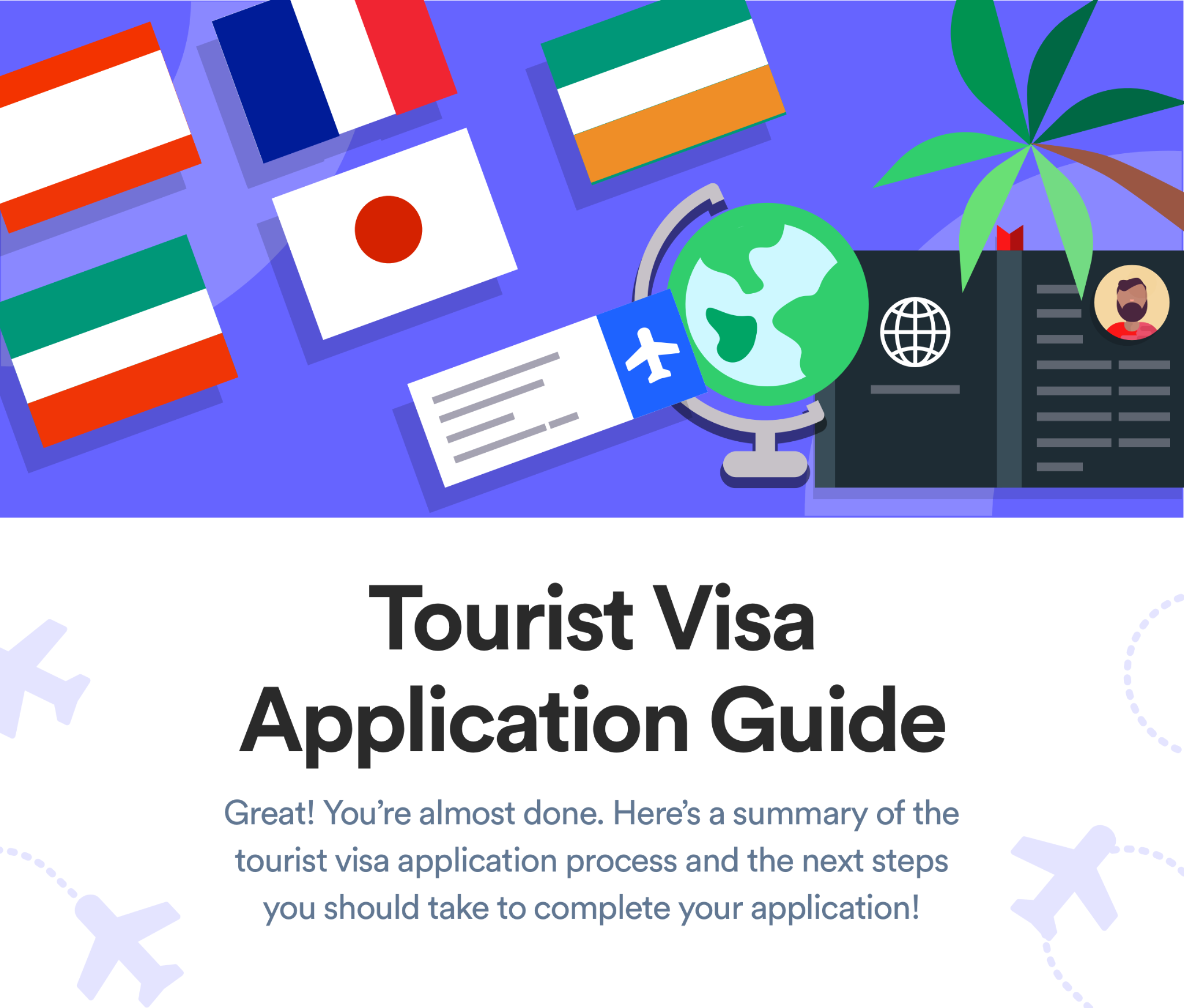 If you have to apply for a visa, we will tell you what documents and forms you need. DoNotPay will contact the embassy to determine whether you can apply online. In case an online application is available, we will send you a direct link.
If you must submit an application at the embassy or a consulate, we will provide you with the downloadable PDF form. All you have to do is print and fill out the document.
To get our help, you should:
Access DoNotPay and choose a Tourist Visa Guide
Confirm you have a valid U.S. passport
Select the destination country
Do You Plan To Visit Other Countries in South America? Check Out Their Visa Policies First
In case you are about to have a South American adventure, learn about entry permits and other requirements to avoid potential delays and setbacks. DoNotPay's practical guides offer all crucial facts.
Save Time With DoNotPay
DoNotPay is not done helping you! We offer you assistance in completing a variety of tasks quickly and efficiently, such as:
Canceling Subscriptions Has Never Been Easier!
If you keep getting charged a monthly subscription fee even though you no longer want to use a certain service, don't let your money go to waste! Some companies tend to renew your subscription automatically, but that doesn't mean you have to put up with it—use our app to terminate your membership or subscription in a few clicks!
Do you want to sign up for free trials and create a virtual credit card or a burner phone number to protect your sensitive info? Once you subscribe to DoNotPay, we will walk you through the process of doing all of the above in no time!
You can also count on our assistance if you need to get rid of spam or robocalls.