All About Blogger's Terms of Service
Blogger is an incredibly popular platform for publishing personal blogs and websites. Many people have used for years without ever closely reading the terms of service (TOS).
Any website or online service you can sign up for comes with lengthy and confusing terms of service users must agree to. This document outlines how can use your personal data. However, many TOS are missing critical privacy clauses required by state and federal laws. DoNotPay makes it easy to discover violations and get compensated.
Blogger Terms of Service 
Blogger is a free online content creation company that lets users create weblogs featuring time-stamped entries. Anyone can make a blogger account and begin writing personal entries hosted under the Blogger domain. Google acquired Blogger in 2003, and you can view its terms of service anytime online.
Blogger's TOS was last updated on March 31, 2020. It contains many important clauses, such as:
Service usage age requirements
User intellectual property rights
Privacy policy regarding service-related communications
Information on how legal disputes will be settled
What Information Does Blogger Collect from Me?
Blogger, owned by Google, collects several types of information about their users. When users sign up for a Blogger account, they typically don't take the time to read the lengthy TOS in detail. However, agreeing to the TOS gives Blogger permission to collect and store a lot of data about you, including:
Your web browser and device type
Mobile network information
Your phone number and carrier name
Personal user data has become a precious business asset, causing more companies like Blogger to collect personal information. In some cases, businesses share this information without notifying the user or use fine print hidden in their TOS to disguise these actions. If Blogger has violated privacy laws, you will be eligible for compensation. 
How to Analyze Blogger's Terms of Service on Your Own
If you want to analyze Blogger's terms of service and look for hidden clauses or missing required privacy laws, you can attempt to do so on your own. However, the process can be challenging and lengthy. Companies must comply with several state and federal laws, and it's difficult to determine which laws have been broken unless you're already familiar with them. Some key things to look out for include
Waivers or releases that relinquish the user's ability to file claims against Blogger.
Information on whether Blogger will share the user's data with third parties.
Information on opting out of privacy clauses
How DoNotPay Can Help Analyze Terms of Service
It's frustrating and unfair that so many companies are making money selling their user's private information. What's even worse is that many times these companies are clearly violating state and federal laws, but it's very difficult for individual consumers to hold them accountable. That's why we created DoNotPay.
DoNotPay can scan websites to find legal violations and then help you demand compensation.
How to Analyze Any Terms of Service With DoNotPay
If you want to quickly and easily ensure your privacy is protected and collect any compensation you're owed, DoNotPay can help.  All it takes is 5 easy steps: 
Go to the Analyze Terms and Services product on DoNotPay.

 

Enter the website domain you would like to scan.

 

Wait for DoNotPay to identify any legal violations on the website (it should only take a few seconds!) If there are violations, proceed to drafting a demand letter.

 

Enter how much you want to receive in compensation and the company name.

 
Enter your contact information so the company can contact you.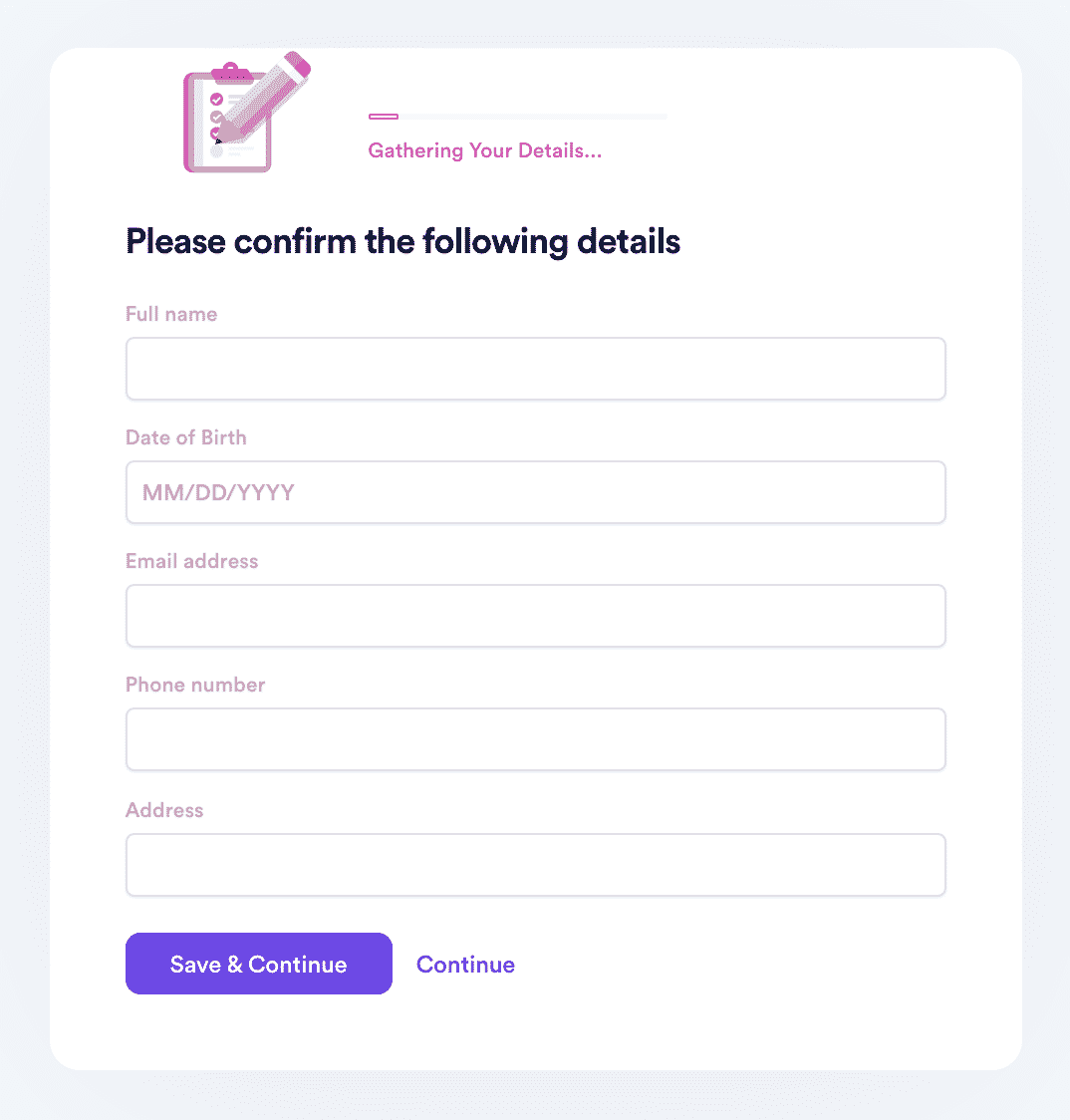 And that's it! DoNotPay will generate a demand letter on your behalf identifying every legal violation. If Blogger fails to comply, we can help you escalate your issue to small claims court.
What Other Companies Terms of Service Can DoNotPay Analyze? 
Why Use DoNotPay to Analyze Blogger Terms of Service?
DoNotPay is fast, simple to use, and most of all successful. We can identify TOS violations and help you receive compensation with little work required from you. After we identify TOS violations from a service you use and submit your demand letter, we can help you escalate the situation to small claims court to receive the payment you're entitled to.
How to Sue Blogger for TOS Violations
If Blogger doesn't respond or comply with your compensation demand, you can use our Sue Now product to bring your case to small claims court.  We will help you:
Complete the needed court forms
File your complaint with the correct court
Serve Blogger
Appear for the court date
Holding companies accountable for noncompliance with state and federal laws is easier than ever before with DoNotPay. Give it a try, and let us analyze a TOS you've agreed to!