Easily Set Up Online Bill Pay for SandfordHealth
Sanford Health is one of the largest not-for-profit health care systems in America. Based in South Dakota, the organization handles billing for 45 hospitals and 300 clinics in nine states.
DoNotPay can manage your bill payments, simplifying the payment process with the provider. The automated service allows you to keep track of and schedule regular payments, helping you reduce your outstanding medical debt.
DoNotPay is quick and easy to use, giving you more time to focus on getting back to a healthy lifestyle.
Sanford Health has several payment options
Due to the enormous size of the healthcare system, Sanford has offices located in many different regions. A patient may receive multiple billing statements, making it difficult to determine the balance due.
Sanford Health has a complex system to process payments by phone, online, and via mail. Navigating the optional methods of payment can prove to be time-consuming, complex, and tedious.
Payments are accepted as follows:
Pay by Phone
The billing department can answer questions during regular business hours. The office is open from 7 a.m. to 6 p.m. Monday through Thursday and 7 a.m. to 5 p.m. on Friday. The contact number is (877) 629-2999.

Evening and weekend hours are not available. People that work during the day find it hard to get an answer to their billing questions. It is also impossible to process payments by phone after hours.

Pay Online
Patients with My Sanford Chart accounts can pay their medical bills online. They can also make a secure online payment using Pay My Bill. Credit cards, debit cards, or e-checks are accepted. A billing account number is required and can be found on your billing statement.
Pay by Mail or In-person

A form at the top of your billing statement can be filled out and sent with payment to Sanford Health, P.O. Box 5074, Sioux Falls, SD 57117-5074.
All Sanford clinic locations accept cash, check, credit card, or debit card for medical bill payments.
DoNotPay makes it easy to pay your Sanford Health bill
DoNotPay allows you to add, delete, or modify payments to bill pay Sanford Health. The automated service is available 24/7, eliminating the stress of hurrying to get bills paid during office hours.
Setting up bill pay Sanford Health is quick and easy:
Go to the DoNotPay website and click on Bill Pay
Add banking information that you want to use as a payment method
Schedule one-time or recurring payments
Rest easy knowing your medical bills are taken care of
How to keep track of bill pay Sanford Health
DoNotPay is the perfect solution for paying your Sanford Health bill. The days of trying to navigate confusing websites, remembering passwords, and waiting for a callback from the billing department are over.
DoNotPay will process scheduled payments to Sanford Health on your behalf, making it simple to monitor your account activity. With just a click of the button, paying medical bills has never been simpler.
How to set up recurring check payments using DoNotPay
If you want to set up recurring check payments but don't know where to start, DoNotPay has you covered in 6 easy steps:
1. Go to the Bill Pay product on DoNotPay.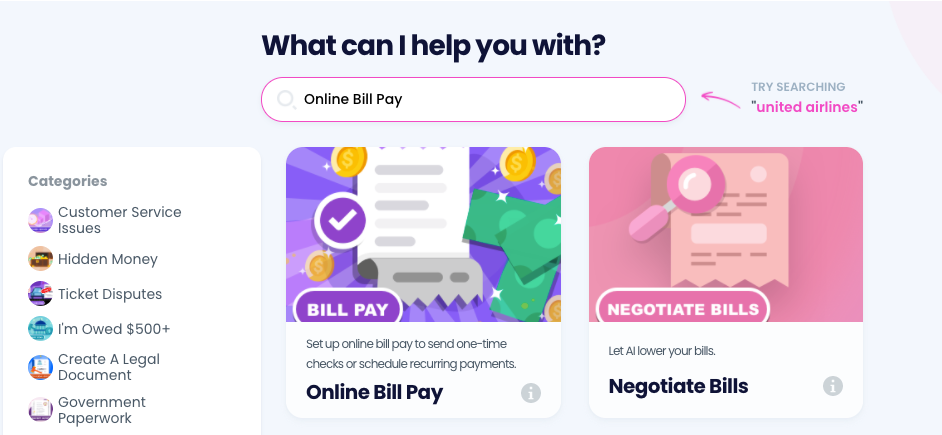 2. Connect a bank account if you haven't already.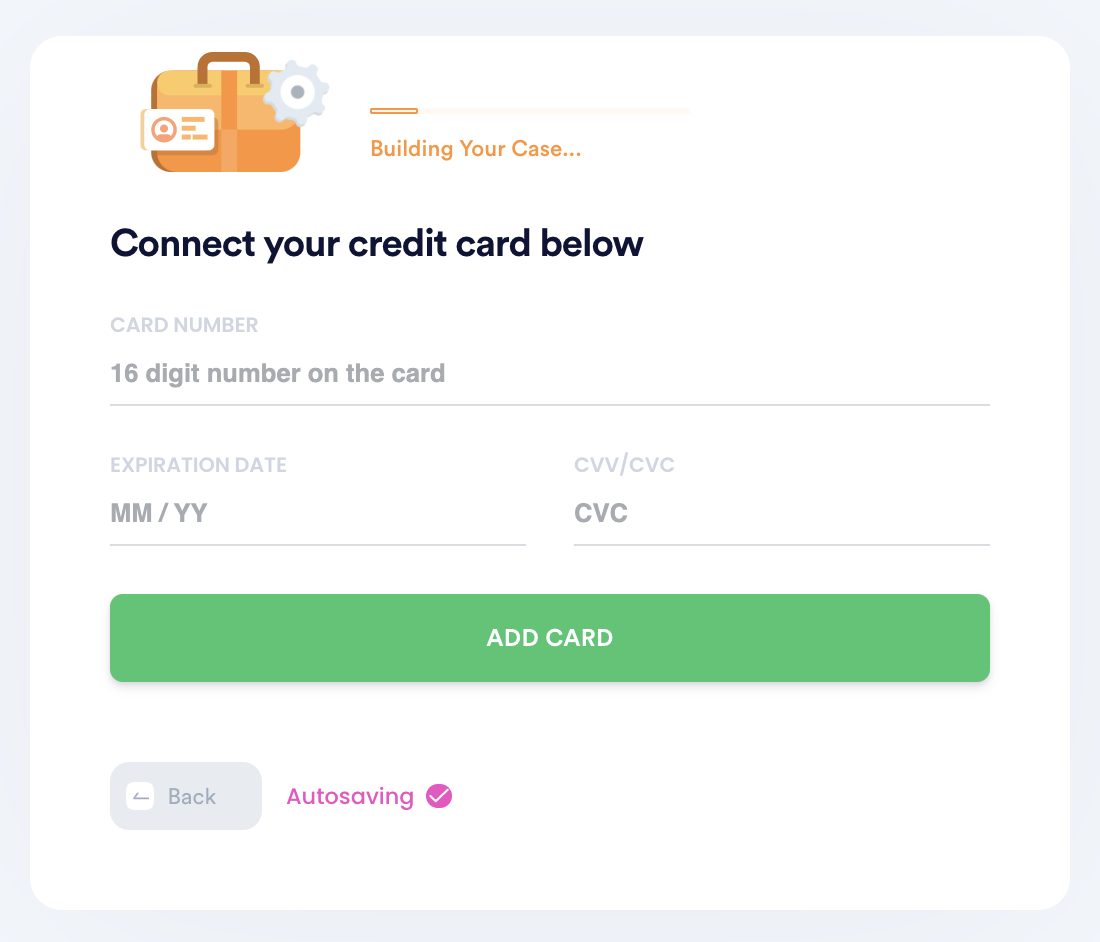 3. Schedule recurring or one-time payments by entering the person you want to address the check to, the payment amount, and their mailing address.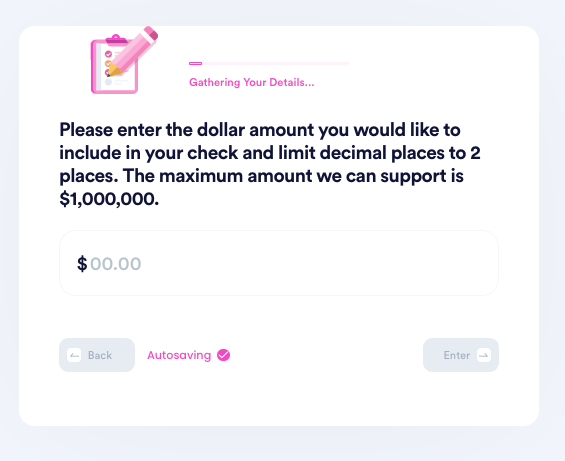 4. Customize the payment with a PDF attachment, image, and memo.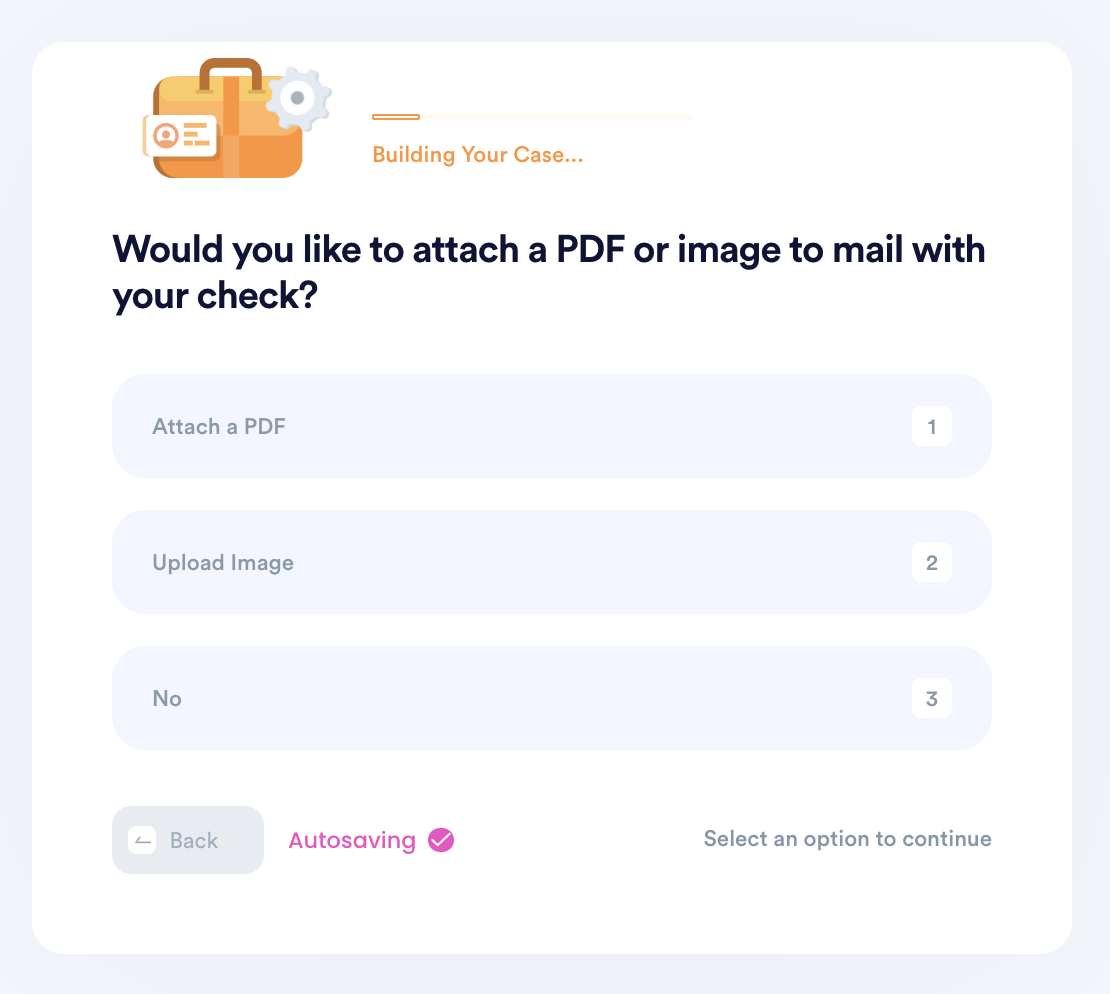 5. Enter your contact information, including email, address, and phone number.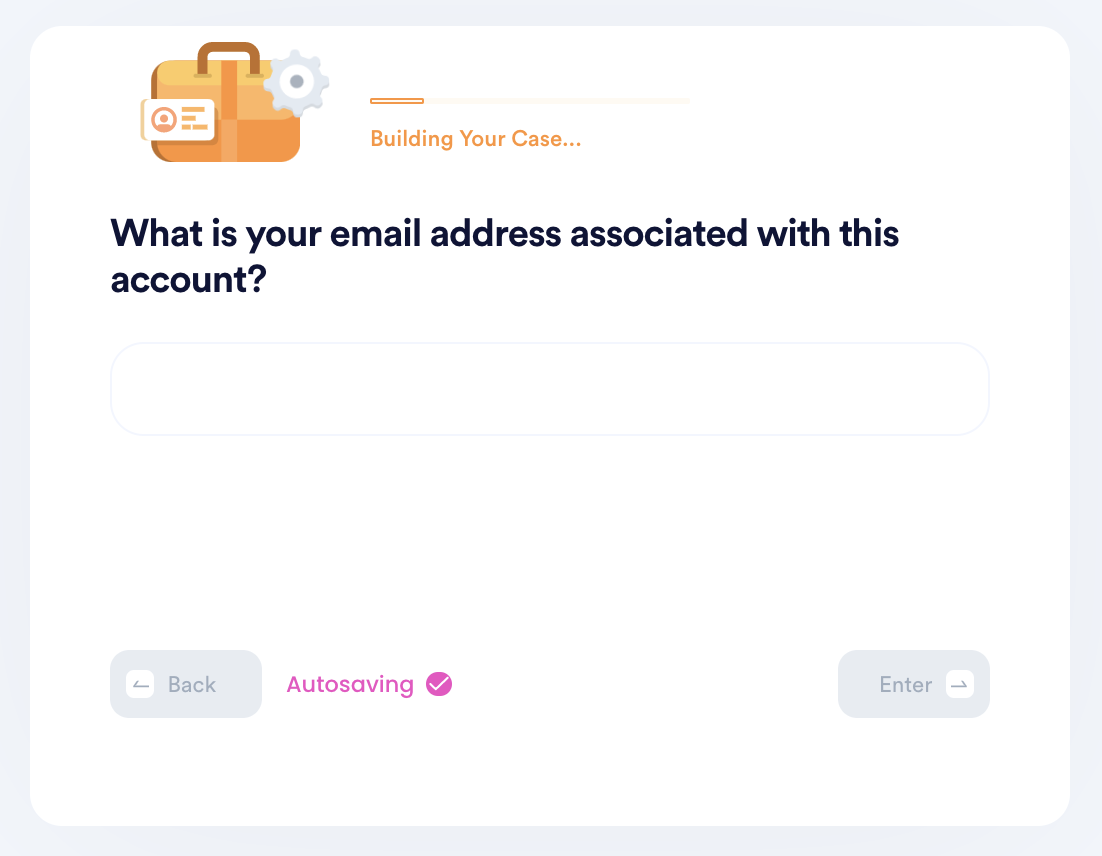 6. Submit your task! DoNotPay will mail the check on your behalf, and make sure it gets sent each recurring period if you set up recurring payments. You can always return to the product to delete or add new payments.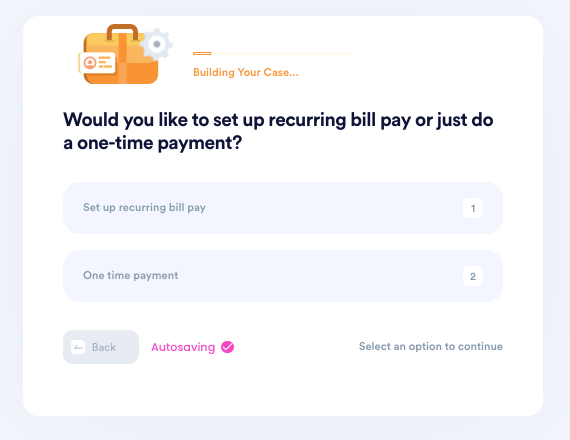 DoNotPay Works Across All Wonders
In addition to utilizing Bill Pay for Sanford Health, there are plenty of other ways that DoNotPay can help you in your daily tasks. The following are a few of the companies that you can schedule payments with:
Pay By Plate

Dominion Energy

Washington Gas

National Fuel
What Else Can DoNotPay Do?
Managing your Sanford Health bill is just one of the many services that DoNotPay provides. Here a just a few of the ways the automated system can help:
Whether you are scheduling recurring payments for or appealing a parking ticket, DoNotPay is with you every step of the way.