3 Credit Cards With the Best Cash Back Offers
There are many deals to be had when it comes to the best credit cards for cash back, but you might struggle to find them if you are not using DoNotPay to assist you in your search. Getting cashback on your credit card purchases means that you can be rewarded just for spending money that you were planning on spending anyway. It is a small way to give everyone a little bonus for their consumer activity, and many people are quite pleased with that type of trade-off. It doesn't mean that you should overspend just to get your cash back rewards, but it is a nice bonus for you. 
How Does Cash Back Work? 
When you sign up for a credit card you agree to terms that may include a clause that speaks about a cashback reward. The process works like this:
You sign up for a card with cashback terms (let's use 3% as an example)
You make qualifying purchases (more on this later) and receive 3% of the money that you spend back as cash
Your credit card company keeps track of all of your spending and rewards you with 3% cashback on all purchases that you make
The reward is issued as cash back to you at the end of a certain period of time (usually at the end of the month or quarter)
This means that the most responsible credit card users among us can spend what they need to for routine expenses on their credit cards all while receiving cash back as a reward for those purchases. The nice thing about this is that they are getting cash back for money that they would have spent regardless. Therefore, they are earning cash back just for being a consumer. It is a very nice feeling for someone in that position to enjoy.
How Can You Receive Your Cash Back?
Everyone is encouraged to carefully read over the terms and conditions of any credit card that they sign up for, but the general outline of how these processes work does not differ much from one card to the next. The credit card company will spell out how the cashback rewards are to be applied. They may choose from some of these options: 
Mail you a check
Apply your cashback to any existing balance on your card
Send your cashback to a bank account that you have pre-authorized (essentially a direct deposit)
The way that they choose to get that money back to you depends entirely on the terms and conditions set up when you sign your cardholder agreement. That agreement must be made available to you at all times on your account, so check over it online if you are uncertain about how your cash back rewards are intended to work. 
What Are Qualifying Purchases? 
Some purchases will not qualify for cashback rewards. This is typically for legal reasons. For example, cashback rewards do not apply when the cardholder purchases alcohol or tobacco products. Those are strictly prohibited from receiving special cash back rewards from credit card companies. Additionally, other purchases that may not qualify include:
Purchases made to yourself (i.e. if you purchase products from a business that you own)
Gas purchases
Certain adult items
Certain services or labor purchases
The list will always be spelled out in your cardholder agreement, so you may want to refer to it before making another purchase. There might be some important details in there that you don't want to miss.
The Best Cash Back Credit Cards
Credit Card
Highlights
Bank of America® Customized Cash Rewards credit card

$200 online cash rewards bonus after spending $1000 within the first 90 days
3% cash back
No annual fee or expiration on rewards

Chase Freedom Flex℠           

$200 welcome bonus after spending $500 within the first 3 months
No annual fee
3% cash back on drugstore purchases
1% cash back on all other purchases

Wells Fargo Active Cash® Card               

Unlimited 2% cash rewards on purchases
$200 cash rewards after spending $1000 in the first 3 months
No annual fee
How Can DoNotPay Track Down the Best Cashback Credit Cards? 
DoNotPay has heard loud and clear from its users that they want more help and more options when it comes to the cashback credit card offers that they receive. Thus, the company has put together a program to help people discover the opportunities that are out there.
It only takes three steps:
1. Search for Cash Back on the DoNotPay website.
2. Kick off the process to find the right app or website for you.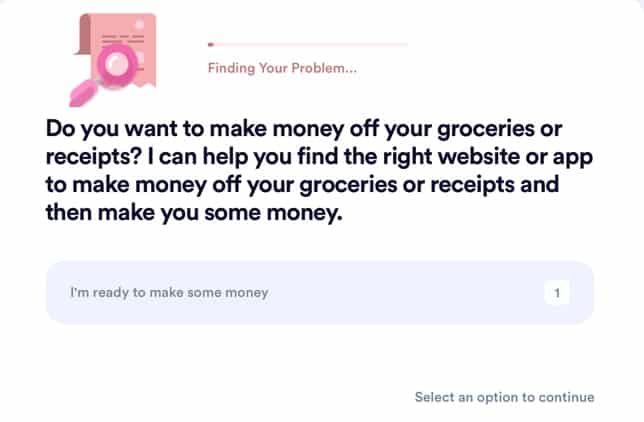 3. Answer some specific questions so that we can help you start making money!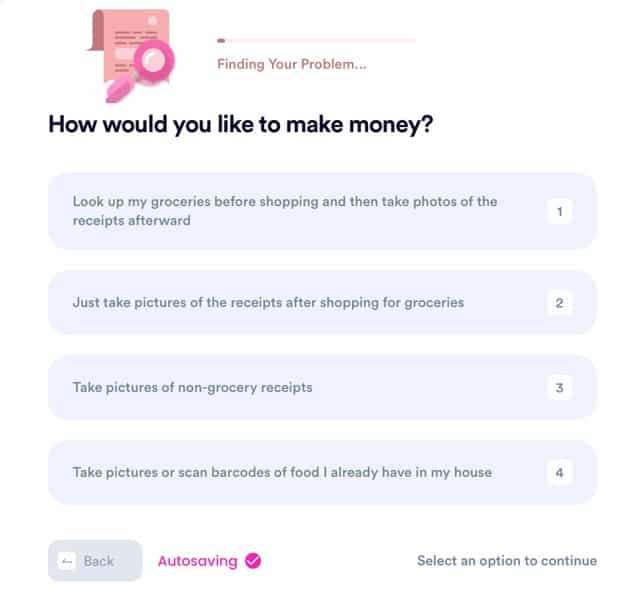 And that's it! DoNotPay will send you the best cashback options we can find and help you to start earning more cash back on your purchases!
What Other Services Are Provided by DoNotPay?
While you enjoy the ability to track down the best cashback credit cards that you can find, don't forget to check out the other services that DoNotPay can help out with. They are always eager to do all that they possibly can to make your life a little easier, and that includes making sure you have access to: 
Anything on your "to-do" list that you have put aside because it might take too much of your time is a great candidate for getting DoNotPay to help you out with. You just need to make sure you check out the complete list of what they have to offer and dive into the ones that make the most sense for you.