Easily Read, Track, and Pay Your Baytown Water Bills Online
Running water is an integral part of your daily routine. Whether for drinking, cleaning, or cooking, the average person relies on water more than they think, so a sudden disconnect in your service could hurt. If you have trouble keeping up with your bill, let DoNotPay help you keep your home running like a well-oiled machine.
Options for Paying Your Baytown Water Bill
Baytown accepts payments for water and other utilities through a partnership with Chase Bank. Customers can submit a payment five ways:
In person
Over the phone
By mail
Online
Automatic bank transfers
Pay in person
In-person payments are accepted at the Utility Billing office on weekdays between 8 a.m. and 4 p.m. There is also a night drop box if you cannot make it during business hours. In-person payments are also accepted at the following locations:
Wal-Mart on Garth and Highway 146
JoeV's on Garth
Kroger on Garth and Alexander Drive
Food Town on Garth, Baker, and North Main
Ace Cash (both Garth locations)
Pay over the phone
Baytown Water customers can contact the Utility Billing department at 1-844-219-7880. Visa, Mastercard, and Discover cards are accepted over the phone.
Send a check
If you don't have the time to pay in person or over the phone, you can mail a check. The mailing address for payments is P.O. Box 301460, Dallas, TX 75303-1460. Note that this is different from the water billing office address. If you send your payment to a different address, processing may be delayed and you may be charged a late fee.
Pay online
To pay your bill online, you can pay without registering by entering your account number, service address, and credit card number. You also have the option to create an account where you can store this information and view your payment history.
Bank draft
To minimize the amount of time you spend on your water bill every month, you can enroll in automatic bank draft. There is a paper application on the town site under Water Utility Accounts. You must attach a voided check from the bank account you intend to use. Deposit slips will not be accepted. You will have to continue to pay your bill manually until your bank approves the draft, which could take up to three months.
Making Late Payments on Your Baytown Water Bill
Your Baytown Water bill due date is based on your account number. The first digit of your account number is your cycle number. Cycle due dates are listed on the town website under Water Utility Accounts > Billing Information & Due Dates. If your payment is not received by the due date, you will be charged an additional 10% of your bill. Payments delivered via the drop box or processed online or over the phone on the due date are considered late because they are processed the following day.
Payment Assistance from Baytown Water
If you do not have the funds to pay your bill, payment assistance is offered. You have to contact customer service to see if you are eligible before your service is discontinued. Any extension you receive will only apply to the amount that is past due. Your current balance must still be paid on the due date. If you make a late payment while on a payment plan, the agreement is void. Your service will be immediately terminated and you must pay your balance in full to have it restored.
How to set up recurring check payments using DoNotPay:
If you want to set up recurring check payments but don't know where to start, DoNotPay has you covered in 6 easy steps:
1. Go to the Bill Pay product on DoNotPay.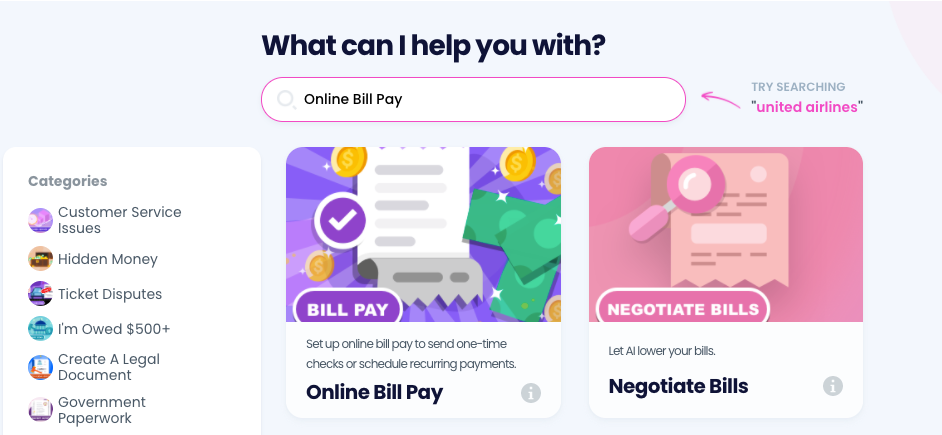 2. Connect a bank account if you haven't already.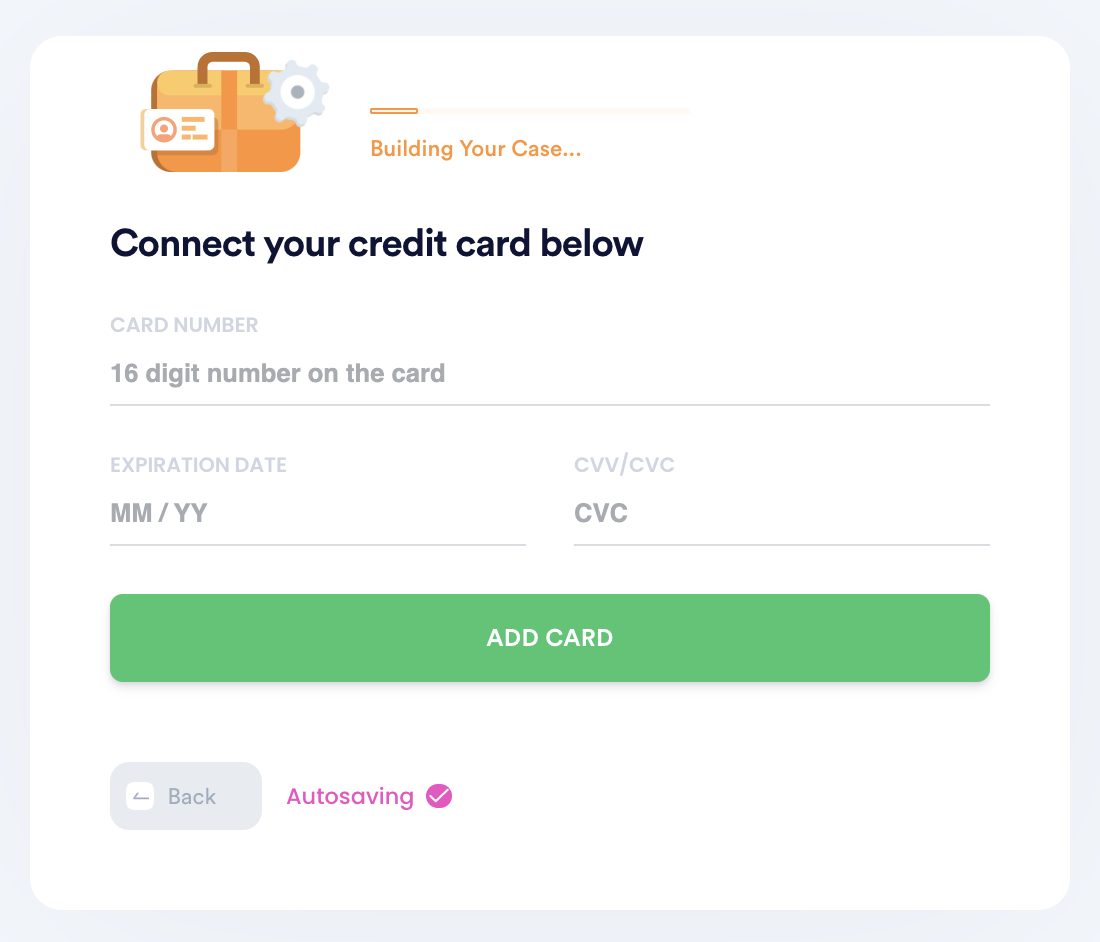 3. Schedule recurring or one-time payments by entering the person you want to address the check to, the payment amount, and their mailing address.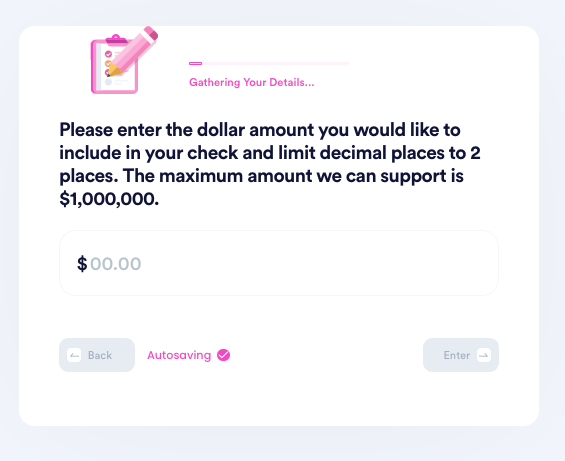 4. Customize the payment with a PDF attachment, image, and memo.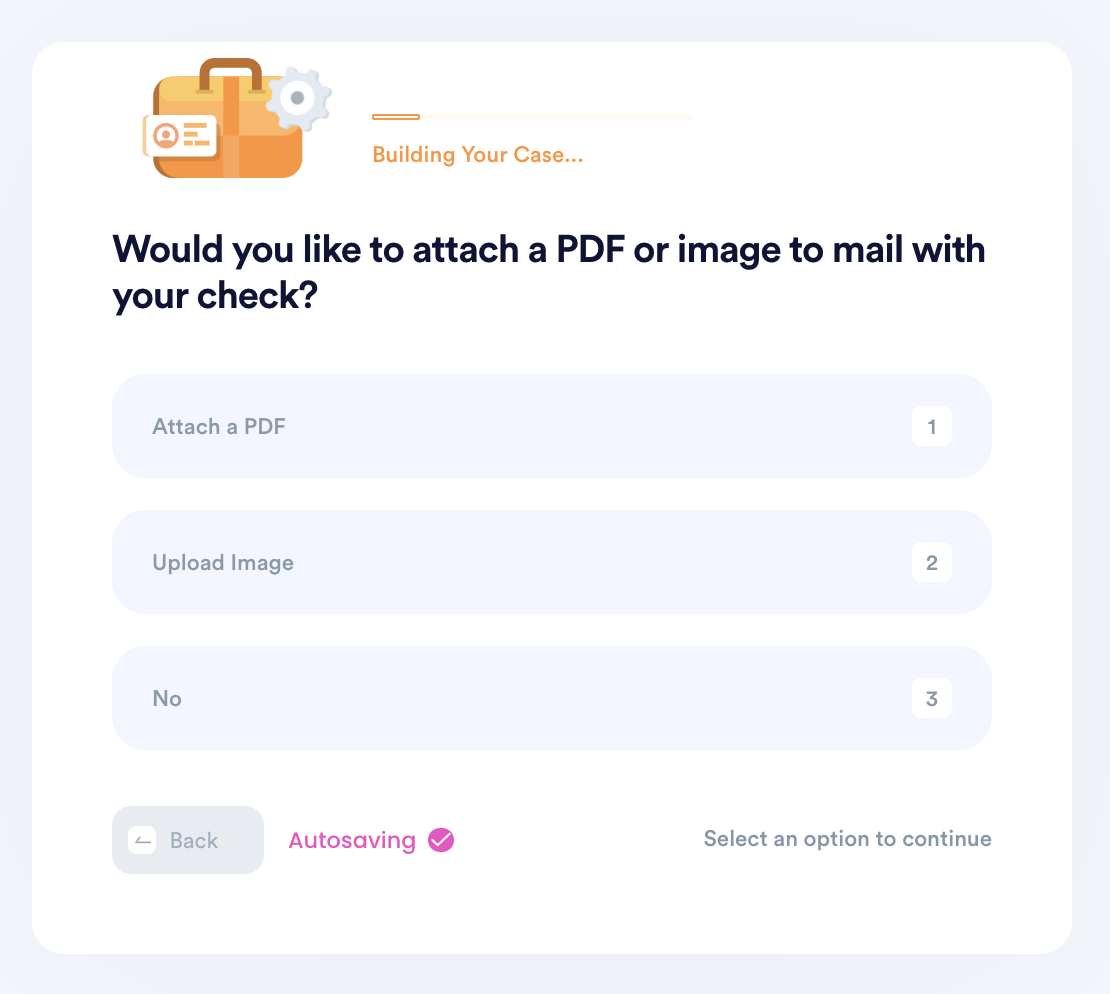 5. Enter your contact information, including email, address, and phone number.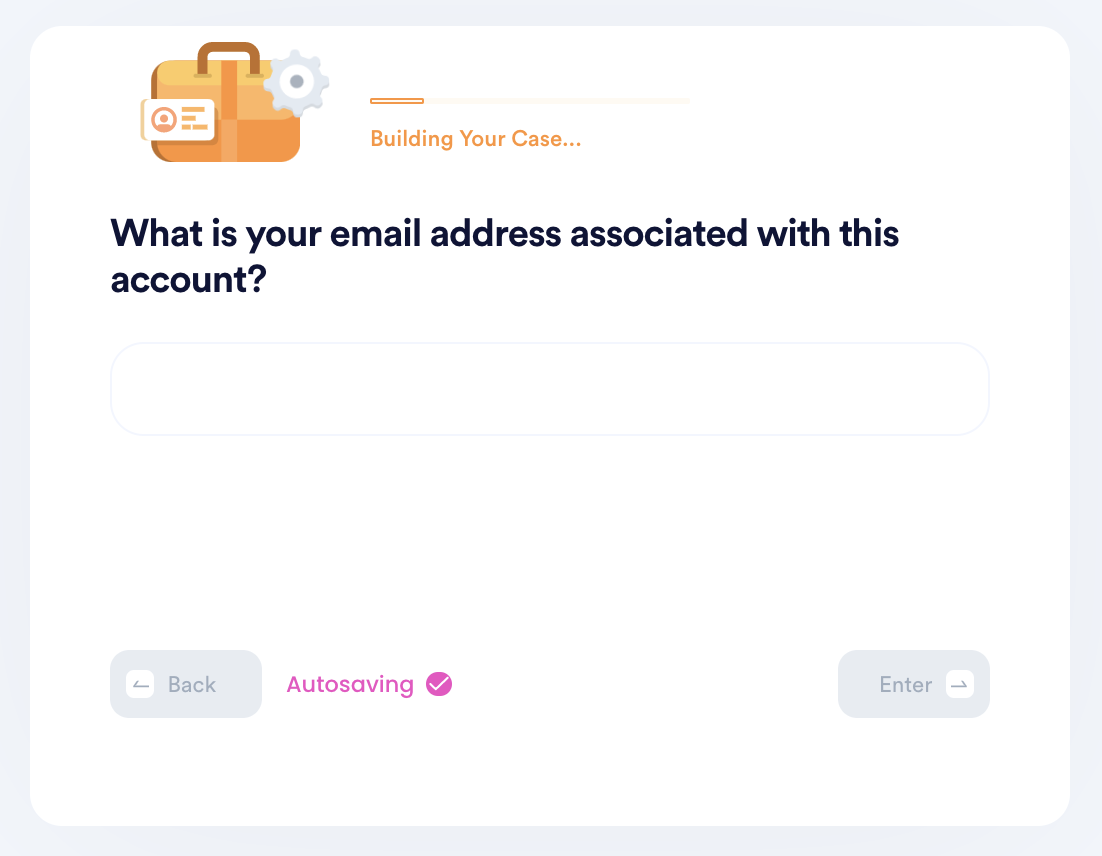 6. Submit your task! DoNotPay will mail the check on your behalf, and make sure it gets sent each recurring period if you set up recurring payments. You can always return to the product to delete or add new payments.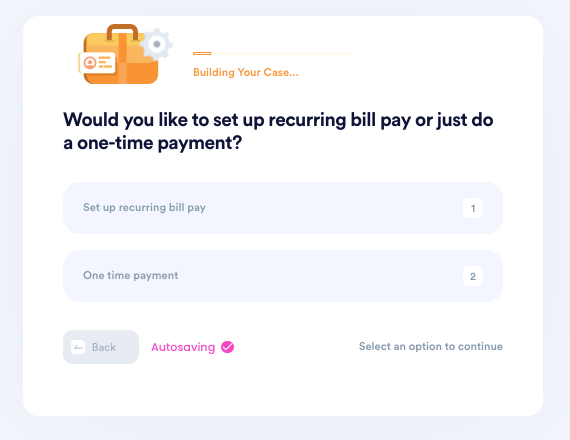 How DoNotPay Can Help You Stress Less
DoNotPay has years of experience helping customers stretch their money. It's a great option for financial organization because it's:
| | |
| --- | --- |
| Timely | Save yourself the stress of late payments with a recurring schedule in DoNotPay. |
| Easy | It only takes six steps to send your first bill. |
| Organized | Making irregular one-time payments can make your recordkeeping unnecessarily difficult. DoNotPay can help you keep track of your payment history. |
Let DoNotPay Help with All Your Utility Bills
Why stop with ? Imagine the freedom of setting and forgetting all your bills. DoNotPay offers support for many utility providers, including:
Washington Gas

Pay by Plate MA (E-ZPass)

Dominion Energy

National Fuel
Make DoNotPay Work for You
If you find yourself plagued by other financial woes, see what DoNotPay can do for you. We've helped people:
DoNotPay can handle all of this and so much more. Browse all of our product offerings to see how you can keep more of your money.