How to Pursue Bank of America Lawsuits
Bank of America is a financial services company that was founded in San Francisco and is now based in North Carolina. In 1998, NationsBank acquired Bank America, and the entity came to be what we now know as the Bank of America. It is one of the largest banking and financial services corporations in the United States and is owned by Berkshire Hathaway, The Vanguard Group, and BlackRock.
In this article, we will expose one of America's most sued financial firms and some of Bank of America's lawsuits that have made the news. We will also walk you through an easy process of suing Bank of America in Small Claims Court using .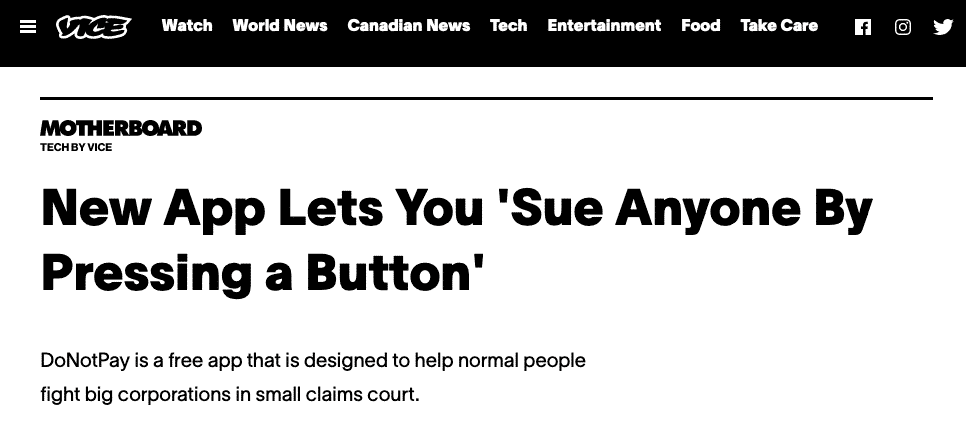 Bank of America Lawsuits: Overview
To date, it has 219 records of violations and offenses with total damages of $82,764,013,078. Most of its offenses are related to mortgage abuses, toxic securities offenses, investor protection violations, banking violations, and consumer protection violations. From 2000 to 2020, Bank of America has been a defendant in several infamous lawsuits that you may or may not have heard of. Here are some of them:
Type of Violation
Agency
Damages
Accounting fraud or deficiencies
Securities and Exchange Commission (SEC)
$80,000,000
Americans with Disabilities Act violations
Justice Department Civil Rights Division
$300,000
Anti-money-laundering deficiencies
Securities and Exchange Commission (SEC)
$13,000,000
New York District Attorney's office
$7,500,000
New York Department of Financial Services (DFS)
$5,000,000
Banking violations
Office of the Comptroller of the Currency (OCC)
$79,524 - $2,886,578,478
Federal Reserve (FED)
$5,000,000 - $205,000,000
Justice Department Civil Rights Division (DOJ RIGHTS)
$370,000,000
Benefit plan administrator violations
Private lawsuits in federal court
$10,000,000 - $83,401,000
Consumer protection violations
Washington Department of Financial Institutions (FIN)
$650,000
Data submission deficiencies
Commodity Futures Trading Commission (CFTC)
$500,000
Discriminatory practices (non-employment)
Private lawsuit in federal court
$3,670,000
Housing and Urban Development Department (HUD)
$7,500 - $161,180
Massachusetts Attorney General's office (AG)
$50,000
Economic sanction violations
Office of Foreign Assets Control (OFAC)
$13,573 - $16,562,700
Employment discriminations
Office of Federal Contract Compliance Programs (OFCCP)
$1,000,000 - $4,200,000
Equal Employment Opportunity Commission (EEOC)
$30,000 - $1,550,000
Private lawsuit in federal court
$7,200,000 - $160,000,000
Environmental violations
Various state's Department of Environmental Management (ENV)
$12,480 - $27,625
Export control violations
Bureau of Industry and Security (BIS)
$44,625
False Claims Act and related violations
Alaska AG
$35,600,000
Family and Medical Leave Act violations
Labor Department Wage and Hour Division (WHD)
$6,500 - $14,528
Fraud
SEC
$26,000,000
District of Columbia AG
$13,000,000 - $13,502,852
Insurance violation
South Carolina Department of Insurance (INS)
$5,000
Interest rate benchmark manipulations
CFTC
$30,000,000
Investor protection violations
SEC
$150,000 - $415,000,000
CFTC
$300,000 - $24,900,000
Various state's AG
$459,000 - $4,550,000,000
U.S. Attorney-Western District of North Carolina (USAO)
$2,500,000
Various state's SEC
$10,000 - $25,930,000
District of Columbia Department of Insurance, Securities and Banking (DISB)
$15,000
Florida Office of Financial Regulation (OFR)
$10,000
New Hampshire Bureau of Securities Regulation (BSR)
$500,000 - $26,250,000
Various state's FIN
$7,000 - $125,000,000
Labor relations violations
National Labor Relations Board (NLRB)
$18,634
Mortgage abuses
Justice Department (DOJ)
$10,956,600,000 - $16,650,000,000
Justice Department Civil Division (DOJ CIVIL)
$20,000,000
DOJ RIGHTS
$335,000,000
Various state's AG
$161,805 - $8,680,000,000
Hawaii Department of Commerce and Consumer Affairs (DCCA)
$84,548,000
Price-fixing or anti-competitive practices
Justice Department Antitrust Division (DOJ ANTITRUST)
$137,300,000
SEC
$36,096,442
Various state's AG
$67,000,000
Justice Department Criminal Division (DOJ CRIMINAL)
$25,000,000
Privacy violations
Various state's AG
$100,000 - $350,000
New Hampshire BSR
$400,000
Private lawsuit in federal court
$6,500,000 - $32,083,905
Toxic securities abuses
SEC
$131,800,000
Federal Housing Finance Agency (FHFA)
$404,000,000 - $10,350,000,000
National Credit Union Administration (NCUA)
$165,000,000
Various state's AG
$300,000 - $19,500,000
Wage and hour violations
WHD
$5,827 - $516,924
Private lawsuit in federal court
$661,392 - $73,000,000
Private lawsuit in state court
$2,500,000 - $30,000,000
Workplace safety or health violations
Occupational Safety and Health Administration (OSHA)
$5,000 - $6,600
Suing Bank of America for Excessive Fees
In March 2019, plaintiffs filed a class-action lawsuit against Bank of America. The lawsuit was in regards to claims that the bank was improperly charging overdraft and other fees to customers whose accounts were already empty. Some of the specifics of the lawsuit were as follows:
Bank of America was allegedly extracting overdraft fees from customers with savings and checking accounts.
Bank of America usually charged $35 fees for insufficient funds or overdrafts on a single transaction.
However, some customers were charged multiple times after rejecting their credit card payments.
The retry processing resulted in charging a $35 fee multiple times with some plaintiffs being charged a total of $105.
One part of the settlement requires Bank of America to stop imposing multiple fees on retry payments to its customer for at least five years.
Bank of America has agreed to pay 75 million dollars to settle.
Suing Bank of America for Data Breach
In January 2021, a class-action lawsuit was filed in federal court in San Francisco against Bank of America. The lawsuit claims that Bank of America violated the Consumer Privacy Act and Unfair Competition Law and was negligent towards Employment Development Department (EED) debit cardholders. Some of the specifics of the lawsuit include:
Through an exclusive contract with California's EDD, Bank of America had an obligation to provide EDD benefits via the bank's debit cards.
Provisions of the contract included secure accounts for unemployed payments.
Bank of America failed to protect unemployed payments from cybersecurity risks.
As a result, unemployed Californians lost their EDD income due to fraudulent transactions and hacked accounts.
How to Sue Bank of America With DoNotPay
Suing in small claims court means you do not have to spend more on lawyer fees and large companies like Bank of America cannot send their bigwig lawyers to deal with you. However, you may still need to overcome bureaucracies and complete a multitude of forms and demand letters. That is where DoNotPay can help! All you need to do is:
Log in to and select the Sue Now Product
Enter the dollar amount you are owed
Select whether you want a demand letter or court filing forms
Describe the reason for the lawsuit and submit any applicable evidence
That's it! will then generate a demand letter or court filing forms for you. We'll even mail a copy of your demand letter to the individual or business you are suing!
What Other Companies Can DoNotPay Help You Sue?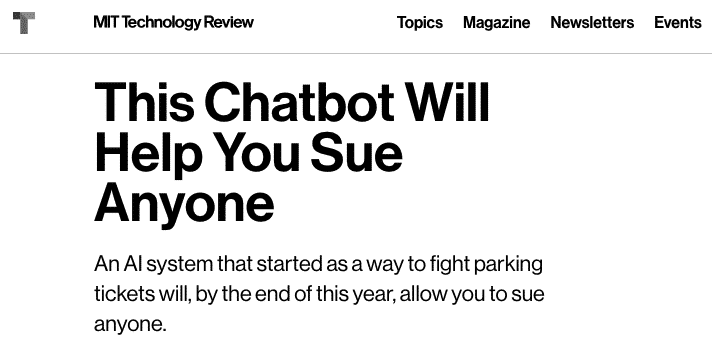 Use the Sue Now product to sue in small claims court and join thousands of users who have done the same. Have another company in mind? can also help you sue: