Bahrain Tourist Visa—An Extensive Guide
Planning a trip to the Middle East? Bahrain is a must-see destination in this part of the world. The country consists of 30 islands and is located in the Persian Gulf. Bahrain's beautiful beaches, delicious cuisine, and notable heritage sites will leave you breathless.
To get to this archipelago country, you will need to apply for a Bahrain tourist visa. DoNotPay is here to help you learn about the travel requirements, COVID-19 restrictions, and other important facts.
What Kind of Bahrain Tourist Visa Can You Apply For?
U.S. citizens can apply for various Bahrain tourist visas, which differ in the number of allowed entries. Take a look at the table below for more information:
Visa Name
Number of Entries
How Long You Can Stay
How To Apply
Visit—Single Entry
One
Two weeks

Online
On arrival
Via Embassy

Visit Visa
Multiple
One month

Online
On arrival
Via Embassy

Visit—One Year
Multiple
90 days
10 Years Multiple Visa
Multiple
90 days
Online
5 Years Multiple Visa
Multiple
90 days
Online
7 Days Visit Visa via Embassy
Single
Seven days
Via Embassy
How To Apply for Bahrain Tourist Visas
The application method depends on the visa type. Here are your options:
Online
In person upon arrival
Via Embassy
How To Apply for a Bahrain Tourist Visa Online
You can apply for all Bahrain tourist visa types online, except for the 7 Days Visit Visa. You'll need to follow these steps:
Visit the official website
Click on Apply for eVisa
Complete the form with the required information
Pay the visa fee
How To Obtain a Tourist Visa for Bahrain on Arrival
U.S. passport holders can get a Bahrain visa upon arrival at the Bahrain International Airport. You will only need to pay the required fee. This option is available only for Visit-Single Entry and Visit-Multiple Entry Visas (the one allowing you to stay in the country for a month).
How To Apply for a Bahrain Tourist Visa via Embassy
To apply for an Embassy visa, you have to complete the following steps:
Select applying via Embassy as your application process
Fill out and submit the online Embassy visa form
The embassy staff will review your application and notify you about further steps. This method applies to all visa types, except the 5 and 10 Years Multiple Visas.
Tourist Visa for Bahrain Cost—How Much Money Will You Need To Cash Out?
The applicable administrative fees depend on the visa type and application method. See the table below for more information:
| Visa Name | Applying Online and via Embassy Cost | Getting a Visa on Arrival Cost |
| --- | --- | --- |
| Visit—Single Entry | BD 9 ($24) | BD 5 ($14) |
| Visit Visa—Multiple Entry | BD 29 ($77) | BD 25 ($67) |
| Visit—One Year | BD 44 ($117) | Not possible |
| 10 Years Multiple Visa | BD 64 ($170) | Not possible |
| 5 Years Multiple Visa | BD 64 ($170) | Not possible |
Visiting Bahrain During the COVID-19 Pandemic
Rules and regulations regarding the entrance and stay in Bahrain are more strict during the COVID-19 pandemic. Here is some helpful info:
You must present a negative test result certificate with a QR code of a PCR test taken not more than 72 hours before arrival
U.S. citizens with approved vaccination certificates will get a certification card to use in Bahrain. You will still need to take a PCR test at your own expense on arrival and the tenth day in Bahrain
You need to download the "BeAware Bahrain" app before your trip
Non-vaccinated and not-fully vaccinated (two weeks out from the second dose) travelers need to quarantine for ten days after arriving at a government-designated hotel or their residence
Fully vaccinated passengers are exempt from quarantine
There is no curfew in Bahrain at the moment
You should make sure to check for updates because the policies and restrictive measures change all the time.
DoNotPay Knows Everything About Tourist Visas
Getting the correct tourist visa information before your trip is a mundane and time-consuming chore. The good news is you don't need to go through the ordeal alone because DoNotPay is at your service! You should only complete these steps:
Open our Tourist Visa Guide product
Provide us with the essential info, like where you are traveling and whether you are a U.S. passport holder
If the country you wish to visit requires a tourist visa for U.S. citizens, DoNotPay will send you a direct link to an online application or a complete PDF guide with the application instructions. We will also list the documents you'll need to attach to your application.
In case your travel destination does not require a tourist visa, DoNotPay will inform you about the period you can stay there.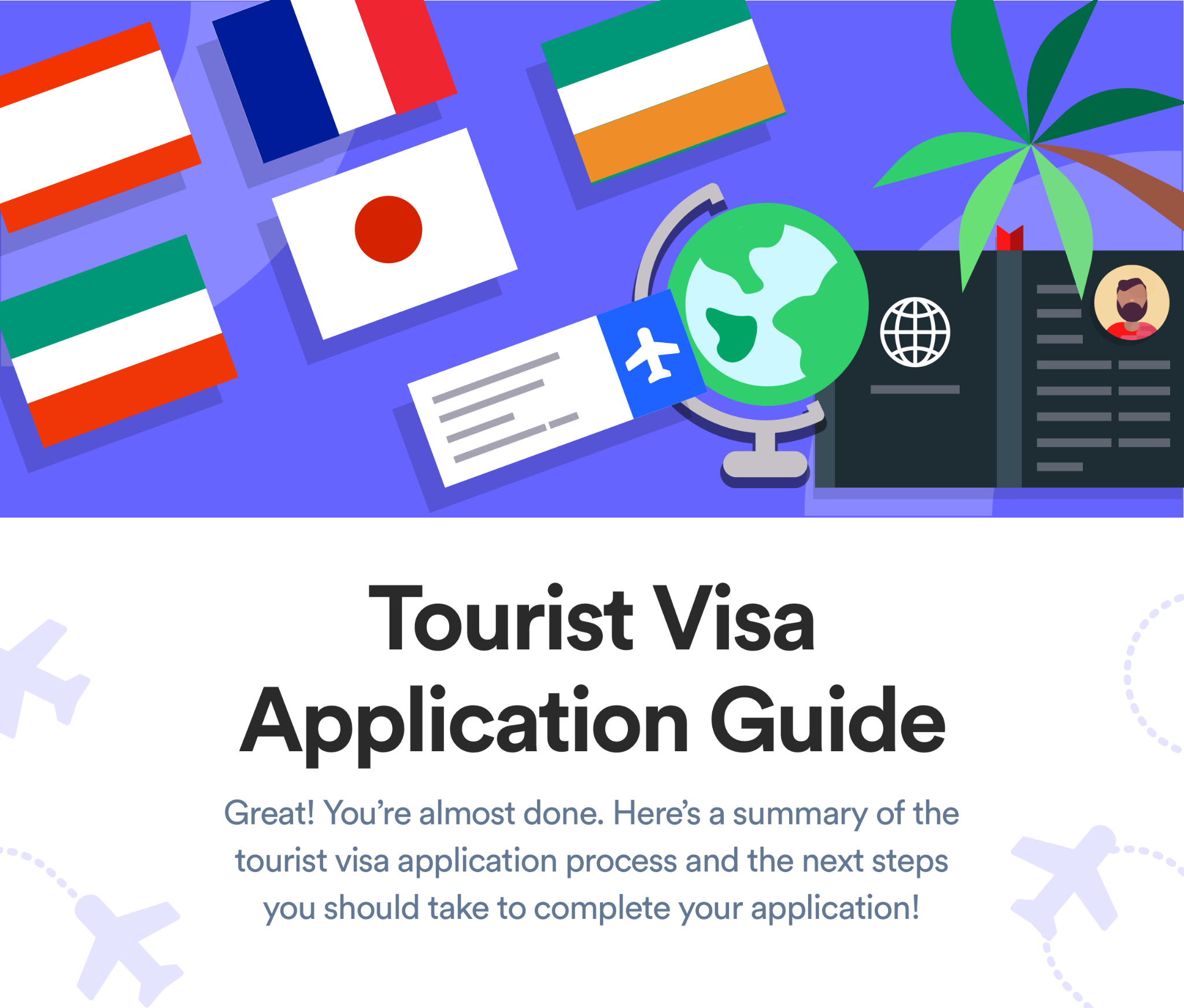 Other Countries in the Middle East—Do You Need a Tourist Visa?
The Middle East has a lot of exciting tourist attractions you should check out while there. Before you start hopping around this fascinating region, find out what the visa requirements for other countries are. DoNotPay has all the info in one place—check out the table below for our guides:
Choose From a Variety of DoNotPay's Amazing Tools
Did you manage to solve the issue with our app? If the answer is yes, you may also be interested in checking out other interesting features we offer. DoNotPay can help you:
| Get Rid of Spammers By | Deal With Uncooperative Merchants By | Get Help With Your Studies By |
| --- | --- | --- |
| | | |
Let DoNotPay Prepare Important Documents for You
Are you having a hard time drawing up a contract due to insufficient legal expertise? Say goodbye to failed drafts—DoNotPay can generate divorce settlement agreements, powers of attorney, child travel consent forms, and many other legal documents in under five minutes!
We will also help you create anonymous HR complaints and demand letters for your neighbors if you are experiencing any issues with them.