Keep Track of the Average Utilities Cost for a Small Business
Having a small business might have seemed like an excellent idea before you founded your own company. Problems can start once the startup costs start piling up and you are no longer sure how to stay on track with your monthly budget.
To avoid financial problems, you need to keep track of total expenses, including the average utilities cost for a small business. If you realize you need assistance covering your expenses, you should make a savings plan or choose a loan for your startup or small business.
This article provides a breakdown of common factors that influence utility costs and shows you a way to lower them. Use DoNotPay to get funding for your regular expenses and planned activities.
What Are Small Business Utilities Costs?
Small business utility costs are the recurring expenses you need to cover for the use of your business space. These monthly costs include:
Gas
Fuel
Water
Sewer
Internet
Electricity
Telephone
Garbage disposal
When creating a budget for your business, the small business utility cost needs to be factored in as both:
Ongoing small business expense
What Are the Average Utility Costs for a Small Business?
The average utility cost for a small business:
Is $2.10 per square foot of commercial location
Can range between $200 to $1,200 for a 700 square foot commercial property, depending on the location of your office space
Energy—electricity in particular—is the largest operating expense for most businesses.
What Affects the Small Business Utilities Cost?
The cost of utilities for a small business depends on different factors—consult the following table for details:
Influencing Factors
Explanation
Weather
The electricity cost of your small business may depend on:

Hot weather—The cost can increase significantly with the use of air conditioning and fans
Cold weather—If you do not use electric heating, the electricity cost can be lower when it is not warm outside

Fuel prices
Electricity and utility costs usually shift when fuel prices change
Transmission and distribution system
Paying for the maintenance of the system that connects power generators with electricity consumers can affect utility costs
Location
The location of your small business is another criterion that affects utility costs (they are generally higher in bigger cities)
Other Small Business Costs You Need To Cover
Aside from utility costs, you will need to cover other recurring expenses to keep your small business going. Here is a list of common small business costs:
Payroll—To hire employees, you will need to secure money for their:

Salaries
Overtime
Paid time off

Health insurance

Website—While you can get a professional to design and maintain your company website, you could also do it by yourself for much less money
Inventory—Depending on the industry of the business, you will need to allocate from 17% to 25% of your budget to inventory
Insurance—You can choose different types of insurance for your startup and small business, including:

Business owners policy
Cyber liability insurance
General liability insurance
Commercial auto insurance
Commercial property insurance
Business interruption insurance

Consulting—While you can keep an attorney, accountant, and other experts on the payroll, you could also hire a professional only when needed
Advertising—Depending on the industry you are in, you may not have to spend a lot of money on the promotion of your services or products
Office space—Like utilities, this is another fixed cost you need to cover every month
Where To Get the Funding for Your Small Business
Since small business expenses can be considerable, you might find yourself in a situation to look for financial assistance.
You can get a loan or grant for your small business from different providers, such as:
Before investigating further, you should get familiar with how small business loans work to understand what you need to prepare. By doing thorough research, you can find the most suitable loan for your business with favorable terms and reasonable interest rates.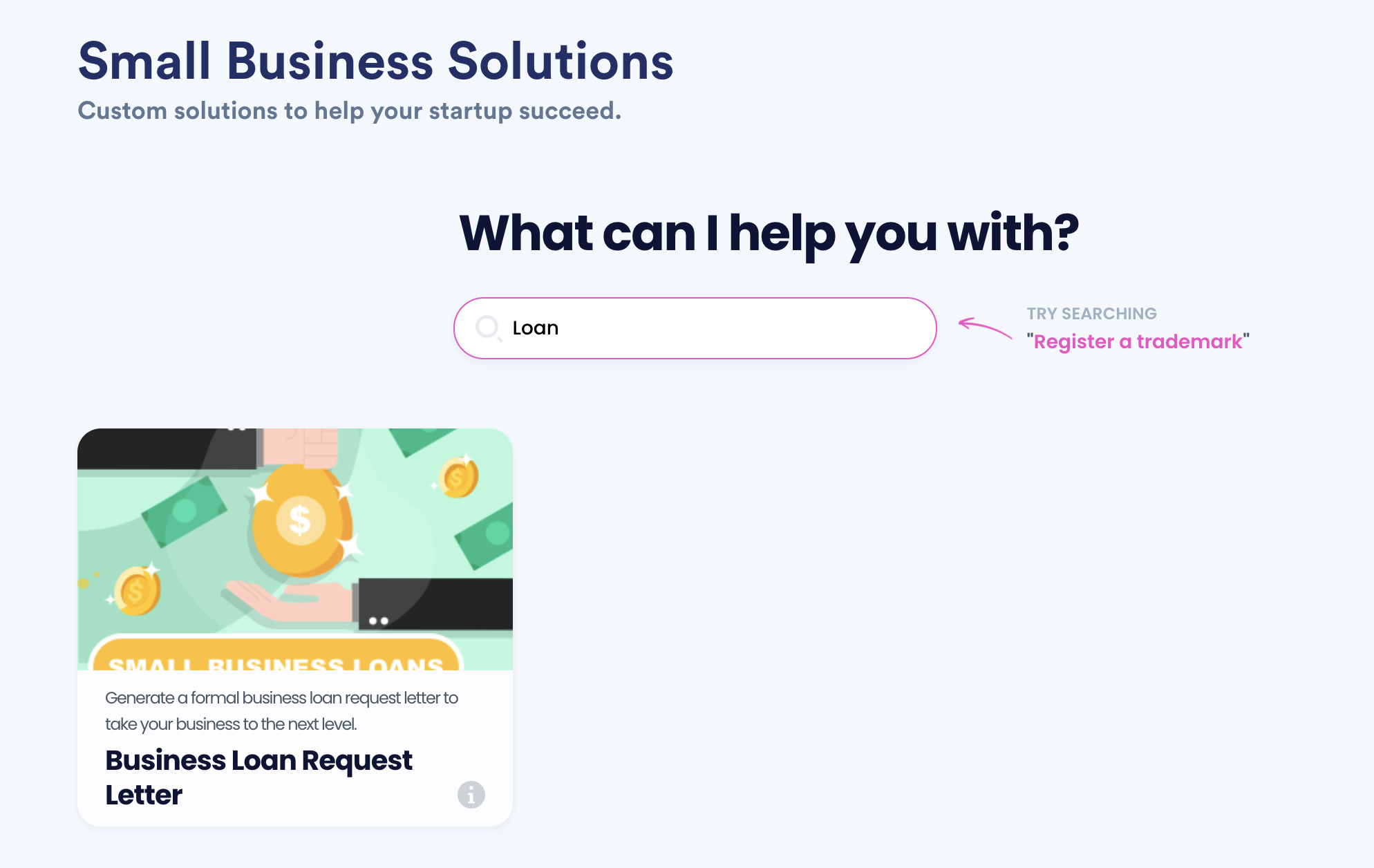 Depending on the type of business, industry, and qualifications, you can select the type of loan that meets your specific business needs, including:
DoNotPay Can Help Secure Your Small Business Loan
We know how taxing loan applications can be. That is why DoNotPay has designed a product that can make your loan request stand out from the rest by generating an airtight loan request letter.
You will need to collect the necessary paperwork, including business financial statements and personal and business credit scores. DoNotPay will make sure your loan request letter:
Includes all necessary details
Is formal and persuasive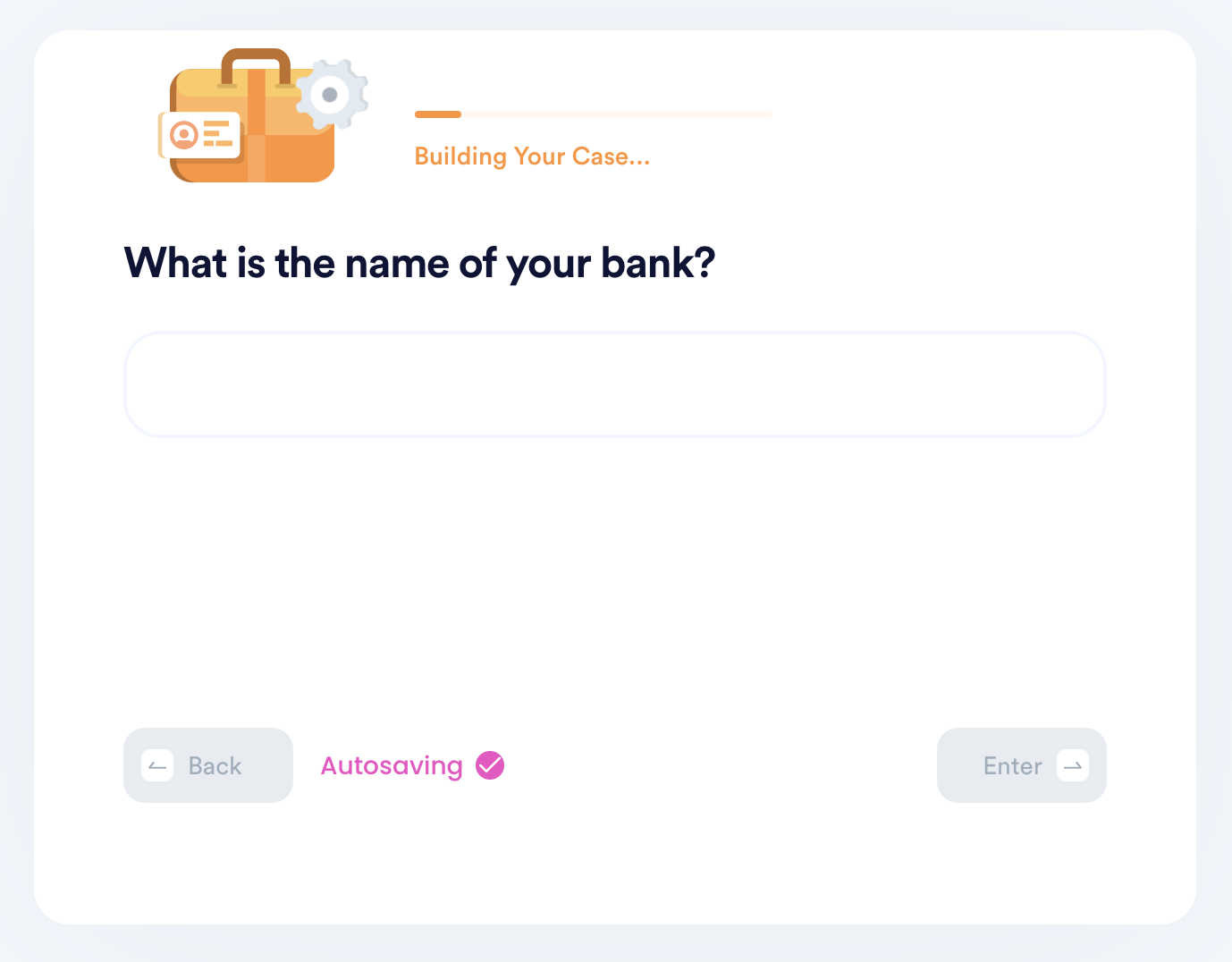 Sign up for DoNotPay and take these steps:
Prepare your personal and business credit scores
Gather all business documents you need
Indicate the amount you would like to borrow
Upload the required documents
Our AI-powered app generates a compelling loan request letter to help you obtain the funds necessary for your business operations.
Not sure where to start looking for a loan provider? With our Find Online Business Loan Lender feature, you will not have to investigate and compare options—we will do the hard work and present you with the most suitable lenders.
How To Lower the Cost of Utilities for a Small Business
If you would like to reduce your business utilities cost, you could consider the following options:
Perform an energy consumption audit—You could hire a professional to assess your small business energy usage to help you:

Understand how much energy different utilities consume
Reduce any extra consumption
Lower your utility costs

Use energy-efficient devices—Purchasing the latest energy-efficient equipment and appliances can:

Save energy
Decrease utility bills

Switch to LED lighting—This type of lighting:

Lasts longer
Reduces maintenance costs
Is more energy efficient than other types of lighting

Turn power saving mode on—The power saver:

Protects devices and increases their life
Reduces the energy consumption
Lowers your electricity costs
Get the Upper Hand With DoNotPay
The business world is extremely competitive—that is why it is always good to have some extra capital set aside when you need to invest in your company. You can leave the bureaucratic task to us—DoNotPay will draw up business loan request letters in your stead.
If your finances are taking a hit, rely on our app. With our assistance, you will be able to:
Fight fraudulent chargebacks
Remove fake negative reviews online
Register and protect your trademark
Send mail and faxes at no additional cost
Handle clients breaching contracts and get what you are owed
Whatever the task at hand, our AI-powered app will see it through successfully.
DoNotPay—The Assistant Every Business Needs
You cannot escape bureaucracy in business. What you can do is let DoNotPay deal with it. Whether you need to register a DMCA agent or complete an Employer Identification Number (EIN) registration, our app will lead the way.
Using DoNotPay, you will also not have to worry about 83(b) election forms or Privacy Shield self-certification. From generating to filing important documents and from dealing with employees to handling clients on your behalf, our AI-driven app is your go-to solution.
Grow and protect your business with the world's first robot lawyer!