Easy Steps to Reset Your Avast Account Password
With applications that can stay online for months or years and password managers built into browsers, forgetting passwords has become quite the norm in our everyday lives. Therefore, it comes as no surprise to find someone making the "Avast forgot password" search query on Google.
Like with other online platforms and applications such as Apple, Steam, or even Discord, forgetting your Avast password isn't something new. And many people get locked out of their accounts for not remembering their passwords or inputting the wrong passcodes.
Fortunately, there are various ways to reset or restore your lost passwords. This post will provide you with a step-by-step guide on how to reset your Avast password and how DoNotPay can help.
How to Reset Your Avast Password by Yourself
Like most online applications, Avast mostly requires you to key in your password once, then save that data, thereby not requiring that you enter your password each time you want to use the application. Therefore, users have no real need to remember or store their passwords. As such, it's much easier for them to forget their passwords.
If you fall in this category and want to access your Avast application or online portal, follow these steps to recover or reset your password and regain access to your account. First, refer to the relevant section between these options:
You Don't Know Your Password
Click the "Recover My Password" page using this URL link (https://id.avast.com/recover-password)
Enter the email address associated with your Avast account, then click continue
You will receive an email from Avast prompting you to reset your password.
Click the reset password button in the email
Type your new password and confirm it, then click "Continue"
Proceed to sign in to your Avast Account using the new password
You Know Your Password
If you know your password but want to reset it, then follow these steps:
Sign in to your Avast Account by clicking this URL link (https://id.avast.com/sign-in)
You will be required to enter your email address associated with the Avast Account and password
On the Avast portal, click the "Account Settings" tile
Navigate to the "Security" section, where you will find "Change password"
You will be required to enter your current password, the new password and to confirm the new password.
Click continue
Your password is now reset. While these steps might seem easy to understand, not every online user can grasp them. Some users might still miss some steps, causing them to start the process again. This can be quite frustrating and time-consuming, especially if you're in a rush.
Reset Your Avast Account Password with the Help of DoNotPay
From the steps above, it is evident that resetting your Avast account password can be quite frustrating and time-consuming. The same is true when changing other account passwords as well. For example, changing your Instagram, Gmail, or Facebook passwords isn't always easy. And most times, you might not succeed in the process.
DoNotPay provides you with an easier, simpler, and quicker way to change your password in just a few easy steps. You never have to worry about your forgotten Avast password again.
If you're locked out of your Avast account and want to use DoNotPay to reset it, simply follow these six steps:
1. Go to the Recover Passwords product on DoNotPay and select the type of account you are trying to recover, such as email, streaming service, social media, gaming, eCommerce, and more.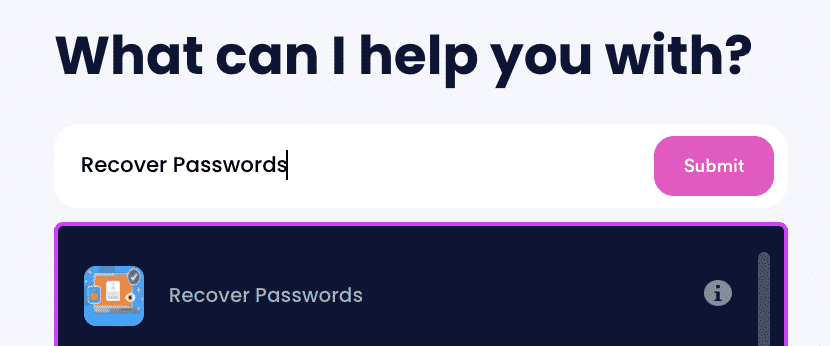 2. Tell us more about your account, including usernames and associated emails and phone numbers.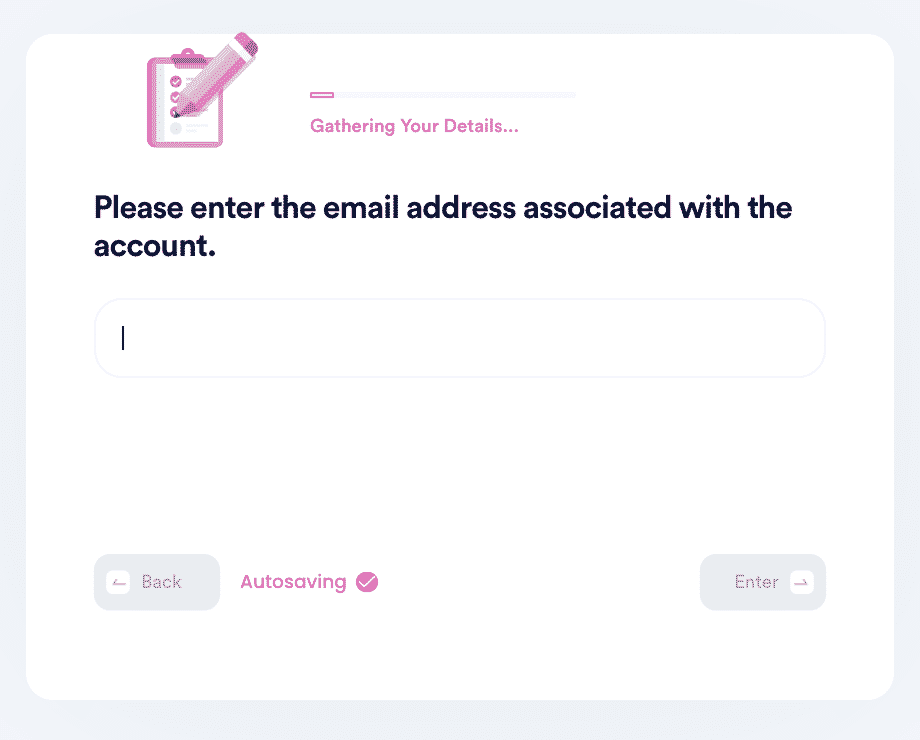 3. Help us verify your account ownership by entering the date you first created the account, when you last logged in, and any payment methods saved under the account.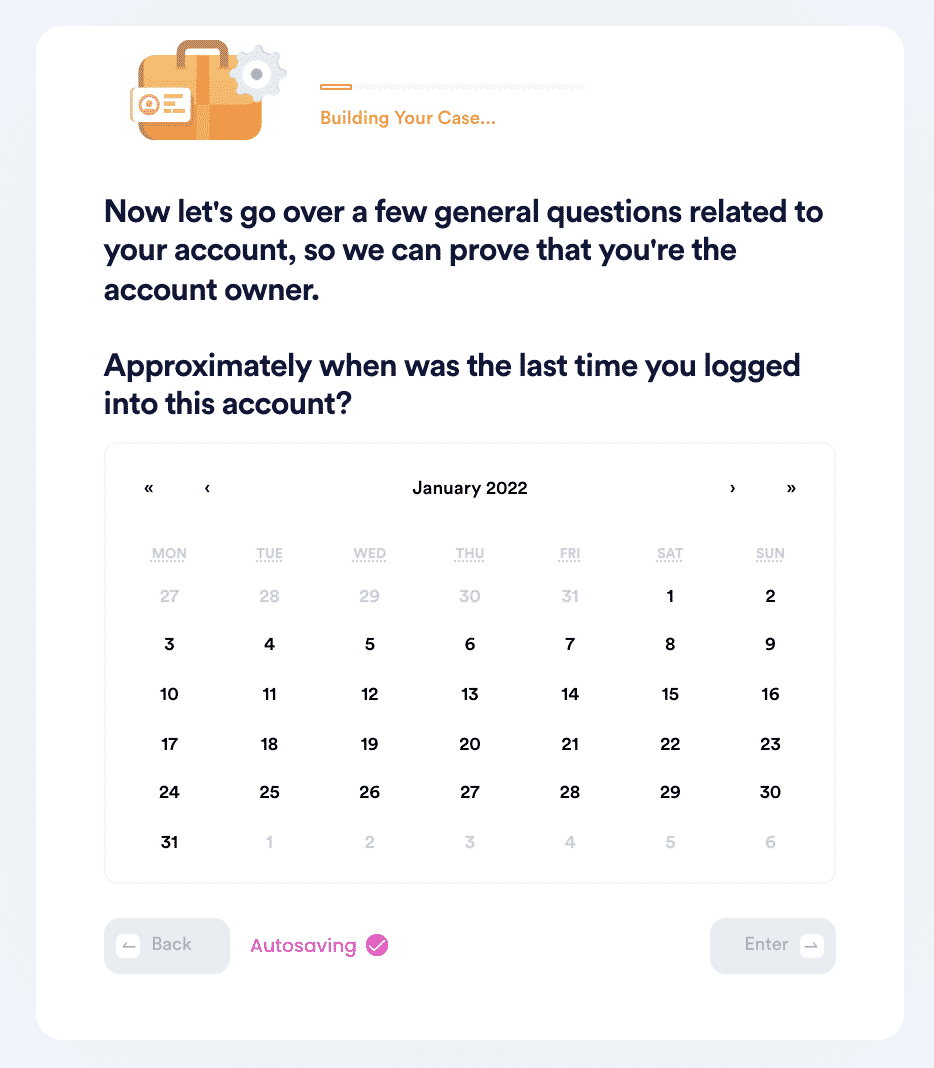 4. Upload photographic evidence if you have any that can help prove your account ownership.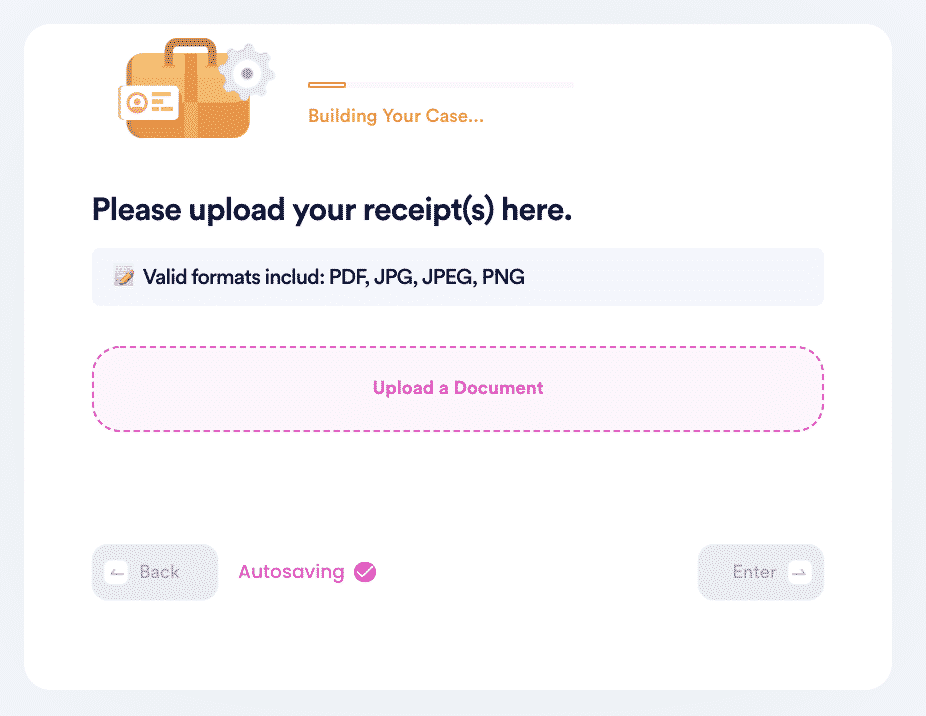 5. Enter any last known or previously used passwords to help verify your identity.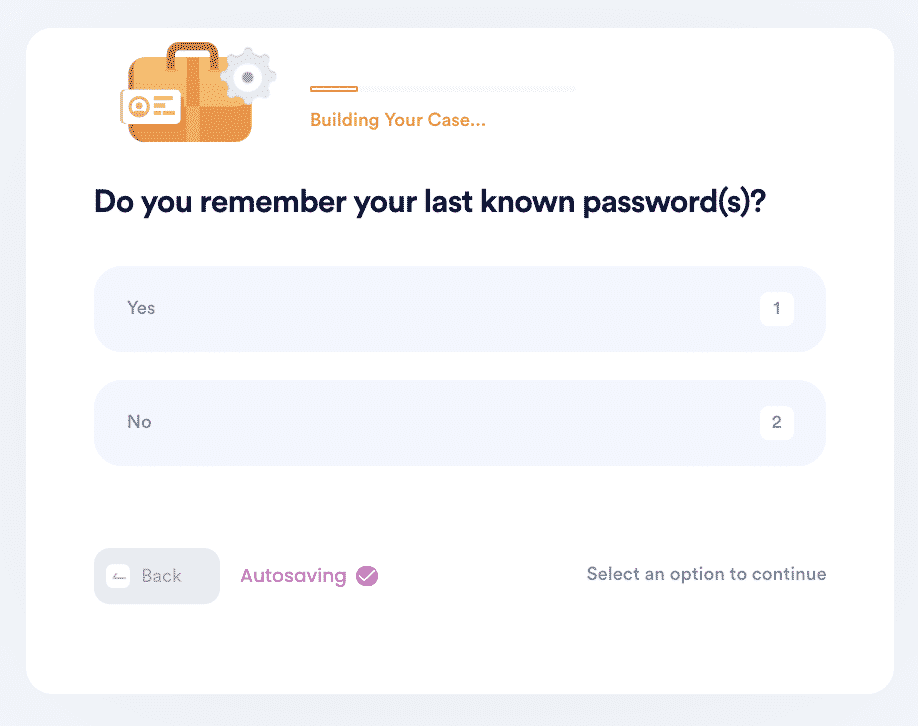 6. Enter your contact information and submit the task!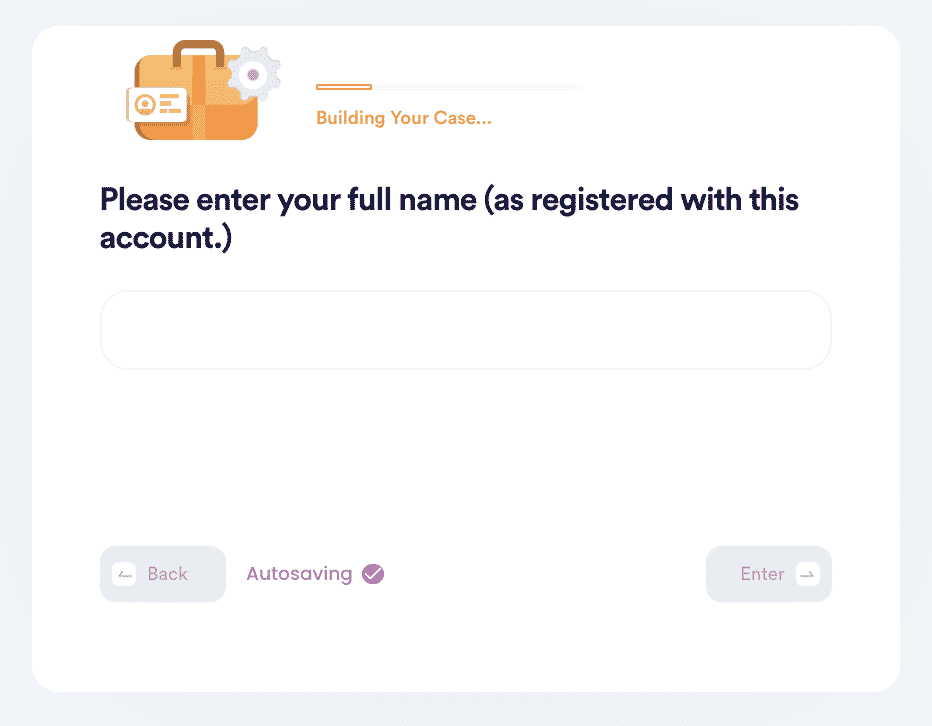 As you can see, using the DoNotPay app to reset your forgotten Avast account password is easy. The best part is that it guarantees you access to your account with very little hassle.
Why Use DoNotPay to Reset Your Avast Password
You would be hard-pressed to find another online platform or service to reset your password more effectively and successfully than DoNotPay. Many online users have gotten stuck or tricked into paying exorbitant amounts to regain access to their Windows, Samsung, or even Wi-Fi accounts.
DoNotPay offers you a guaranteed route without exposing you to any fraudulent activity in the process. Here are the top three reasons why you should use DoNotPay to recover your lost Avast password:
FAST: you never have to spend several hours waiting for DoNotPay to start the password recovery or reset process
EASY: filling out DoNotPay's password reset form is as easy as filling out an online survey
SUCCESSFUL: you will find many success stories from clients who have used the service to reset or recover their lost passwords
What Else Can DoNotPay Do?
The DoNotPay app does so much more than just helping you recover or reset your passwords. You can also use the service to solve other daily life issues, including:
While you can evidently reset or recover your Avast Account password yourself, why should you go through all that hassle when DoNotPay can help you with the process in just a few minutes? You never have to worry about forgotten passwords again with the help of DoNotPay. Here's a service you can trust to get the job done fast, easily, and successfully.