The Austria Tourist Visa Requirements in a Nutshell
Visiting Austria in Central Europe is a mind-blowing experience. Although small in size, the country boasts:
Ski resorts
Some first-class shopping
Medieval castles dotting the countryside
Vienna, a fascinating capital of history and culture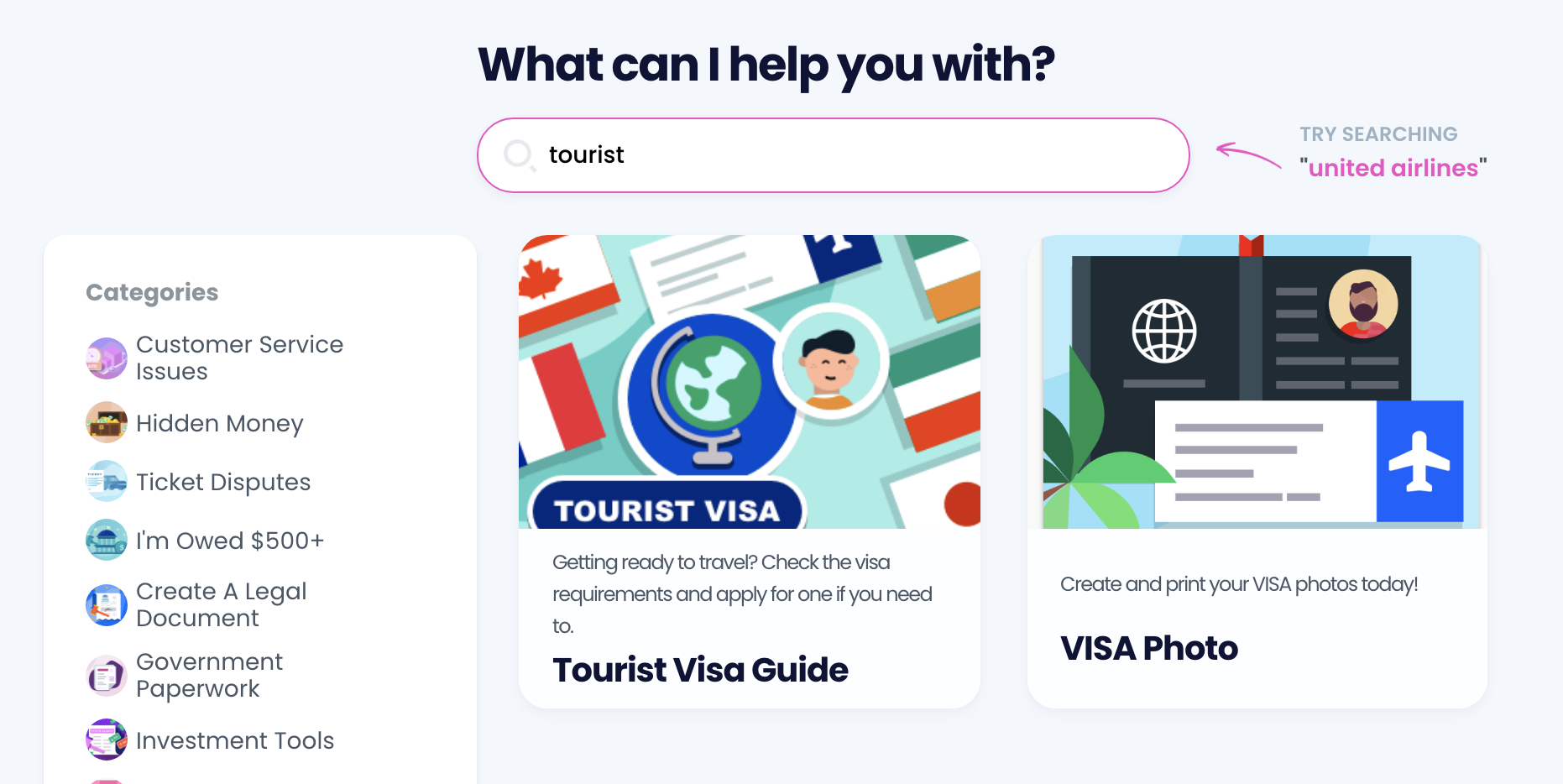 Before jetting off, you should find out whether you need an entry permit and how to apply if you do. We answer all your questions about the Austria tourist visa requirements. Sign up for DoNotPay to simplify complicated travel-related procedures.
Austria Tourist Visa Requirements—Everything You Need To Know
Whether you need the Austrian tourist visa depends on the duration of your stay. For the details, refer to the following table:
| Duration of Stay in Austria | Visa Requirement |
| --- | --- |
| Up to 90 days | No |
| More than 90 days | Yes |
Note that you can travel visa-free to Austria for 90 days in a 180-day period. You can leave the country on the 90th day and re-enter on 181th. To keep track of how many days you have left to leave Austria, or any other EU country, consult the Short-stay EU Visa Calculator.
You will need a passport valid at least three months beyond the last day of your stay in the country. Ensure that you have one page empty for the entry stamp.
Do you want to visit some other Schengen Zone countries after Austria? Note that your passport validity must extend at least six months after your planned departure from other EU countries.
Do I Need Proof That I'm COVID-19 Negative?
Even if you don't need the Austrian visa for a short stay, you must provide one of the following documents because of the ongoing worldwide coronavirus pandemic:
A vaccination certificate—some accepted vaccines are:

Moderna
AstraZeneca
BioNTech/Pfizer
Johnson&Jonson
Sinovac and Sinopharm (not valid for entering hotels, restaurants, etc.)

Negative COVID-19 test results
If you suffered from COVID-19 and recovered, you must provide proof of recovery.
If you got a vaccine, you may:
Enter Austria 21 days after the first inoculation
Depart no later than 90 days following the first shoot
If you got the second shot, you can stay until the 270th day after receiving the second dose.
Do you plan a stopover before arriving in Austria? Note that, at present, you can enter the country if you spend up to ten days in any low-risk country.
Austria Tourist Visa Checklist
Do you already know that your stay in Austria will exceed 90 days? In that case, apply for a visa at Austrian Embassy or Consulate General in the U.S. and follow their instructions.
If you decide to prolong your stay while in Austria, you should apply at one of the following provincial police directorates:
Carinthia
Styria
Tyrol
Salzburg
Burgenland
Vienna
Vorarlberg
Lower Austria
Upper Austria
Contact the authorities as soon as you become aware of the need for an extended visit. Keep in mind that processing the request doesn't prolong the right of stay.
What Are the Consequences of Overstaying?
Note that staying longer than allowed can cause serious consequences. Some penalties depending on the overstay period and other circumstances are:
Monetary fine
Bans on re-entry
Arrest and deportation in extreme cases
Can DoNotPay Help Me With the Visa Application?
Finding information on whether you need a visa is easier said than done because the info is scattered and hard to grasp.
The good news is you don't have to figure it out alone. All you should do is sign up for DoNotPay, the world's first robot lawyer, and you'll find the answer in a blink of an eye. If it turns out that you must obtain a visa, we will help you confirm what the necessary documents are.
DoNotPay can also contact the embassy on your behalf to find out if they accept online visa applications. If so, we will provide the link for you to submit the request. In case you can't apply online, you will get a PDF application form to print and fill out.
There are only three steps to complete to benefit from our convenient and efficient service:
Sign in to DoNotPay and choose the Tourist Visa Guide feature
Confirm that you are a holder of a valid U.S. passport
Choose a country you're traveling to
As soon as you submit the query, you'll learn if you need a tourist visa.
Do You Plan To Visit a Few More Countries During Your Trip to Europe?
If you are on a European tour, refer to the following table to learn the visa policies of other countries on the continent. Note that some of them aren't in the Schengen Zone, so different rules apply:
Save Time With DoNotPay
DoNotPay is not done helping you! We offer you assistance in completing a variety of tasks quickly and efficiently, such as:
Canceling Subscriptions Has Never Been Easier!
If you keep getting charged a monthly subscription fee even though you no longer want to use a certain service, don't let your money go to waste! Some companies tend to renew your subscription automatically, but that doesn't mean you have to put up with it—use our app to terminate your membership or subscription in a few clicks!
Do you want to sign up for free trials and create a virtual credit card or a burner phone number to protect your sensitive info? Once you subscribe to DoNotPay, we will walk you through the process of doing all of the above in no time!
You can also count on our assistance if you need to get rid of spam or robocalls.