Easily Read, Track, and Pay Your Atmos Bills Online
Have you ever had a looming feeling of needing to get a utility bill paid but not knowing the best way to do it? is a good solution to this issue, but this issue arises for many people when they either switch utility providers or when they are paying their own utility bills for the first time. It is not something to be ashamed of. Rather, you should be proud that you have had the foresight to understand that you need to do something about these utility bills. We want to help you understand how to go about making those payments and what you can do to continue to stay on track with your utility provider.
How Do I Pay My Recurring Bill?
You have probably already noticed that your Atmos Energy bill is one that you will pay time and again each month. It is what is known as a recurring bill. You need to pay each month to literally keep the lights on, and this means you need a game plan for how you will do this.
We recommend some of the following steps:
Consider setting up an to best manage your bill
Add your payment information to the online account and set up auto-pay
Keep an eye out for emails related to when your bill is available and check them each month
Everyone receiving their utility bill should review it very closely and make sure they understand everything that is on it. There is no excuse for not knowing what you are paying, and there is no reason why you should ever find yourself in that predicament. If you feel for some reason that you are not able to keep up with your bill, then you need to get in touch with the provider right away.
It is not a requirement to set up an online account to pay your bill. You can also pay via the following methods:
Taking a direct cash payment to the utility provider in-person
Paying via check in the mail sent to the address provided by the utility company
Via a retail store that offers a utility bill pay service
It is necessary to get this done one way or another every month, but it is definitely not the easiest or most fun thing on your to-do list. It is a little part of your day that you simply won't get back, and that is highly frustrating to a great number of people. That said, failure to do so can lead to serious consequences (more on that below).
How Do I Lower My Atmos Energy Bill?
There is an obvious way to lower your Atmos Energy bill, and that is to literally use less energy throughout your home. However, this method does mean that you need to change your lifestyle, and most people are not big fans of that idea. They become used to living a certain way, and they don't want to change things up.
Given that we know this to be a fact, you can also consider using the DoNotPay service. What DoNotPay does to help lower an energy bill can be broken down as follows:
You link your bank account to DoNotPay and allow them to handle the auto-processing of your monthly utility payments
You don't have to stress paying late fees because your auto-payments are set up to ensure that your money always goes out to the utility company each month
DoNotPay can work with Atmos Energy directly to make sure you are only being charged for what you are legitimately consuming energy-wise.
The DoNotPay service takes the burden of having to remember to pay the utility bill off of your shoulders each month. You have enough to stress about without throwing the additional weight of trying to handle a lot of utility bills on top of that. Why would you not take the time to go ahead and set up your account so they can begin to take charge of your payments for you and make it easier for you to focus on the things that are truly important?
Recurring Check Payments With DoNotPay
If you want to set up recurring check payments but don't know where to start, DoNotPay has you covered in 6 easy steps:
1. Go to the Bill Pay product on DoNotPay.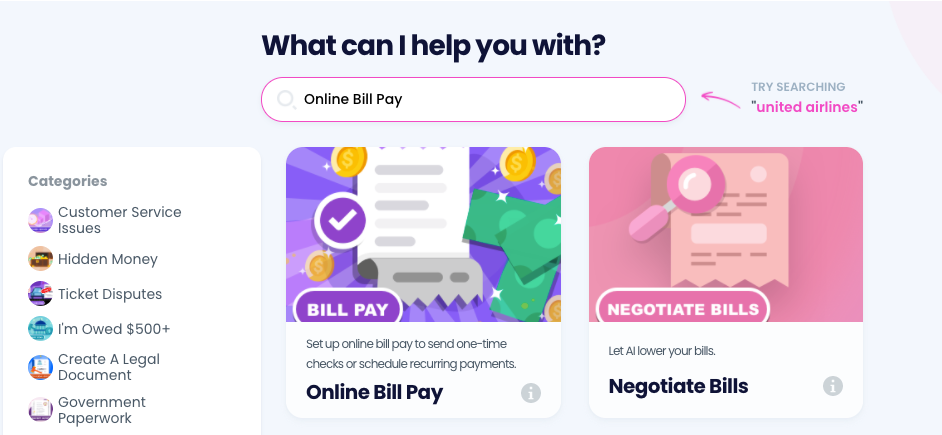 2. Connect a bank account if you haven't already.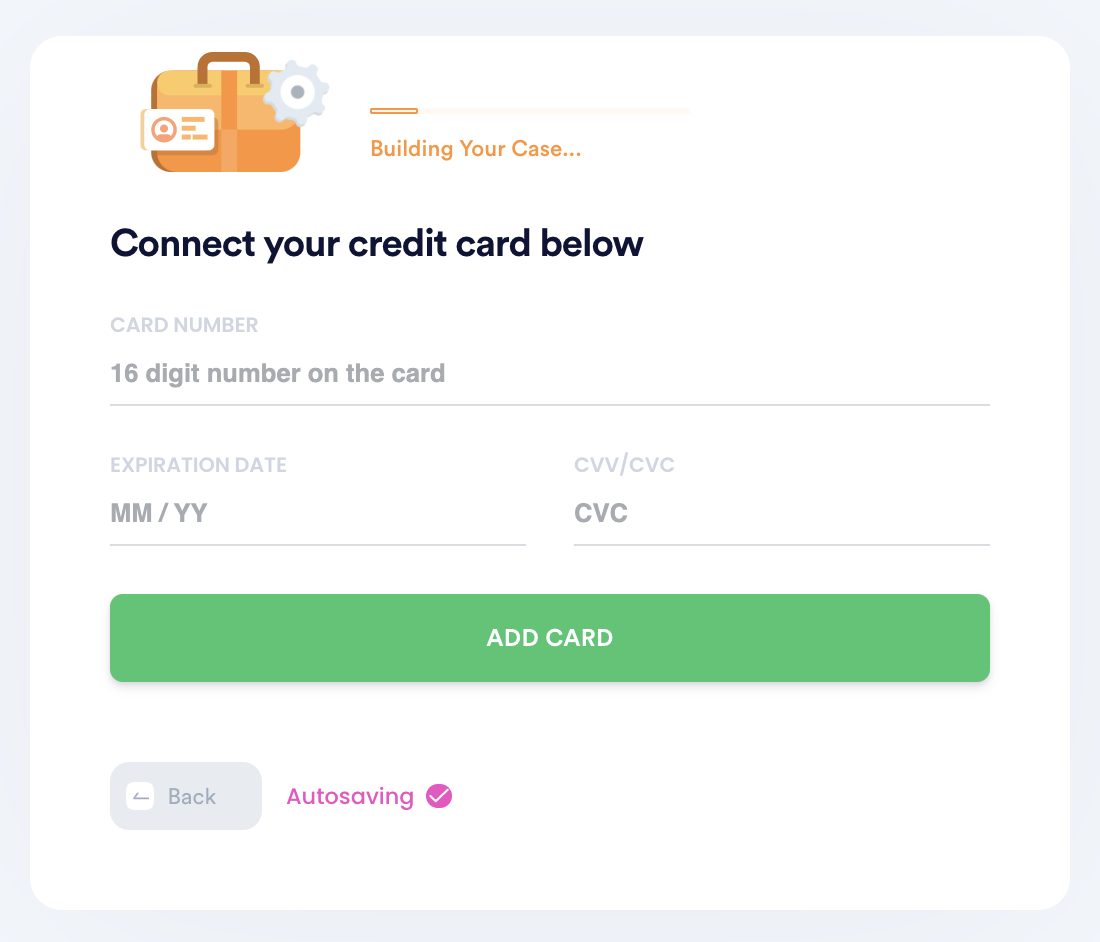 3. Schedule recurring or one-time payments by entering the person you want to address the check to, the payment amount, and their mailing address.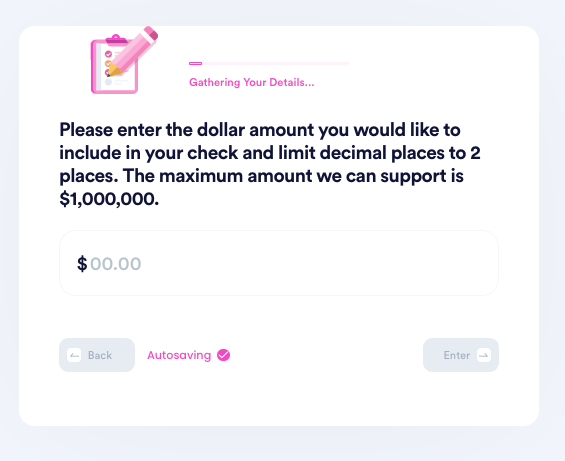 4. Customize the payment with a PDF attachment, image, and memo.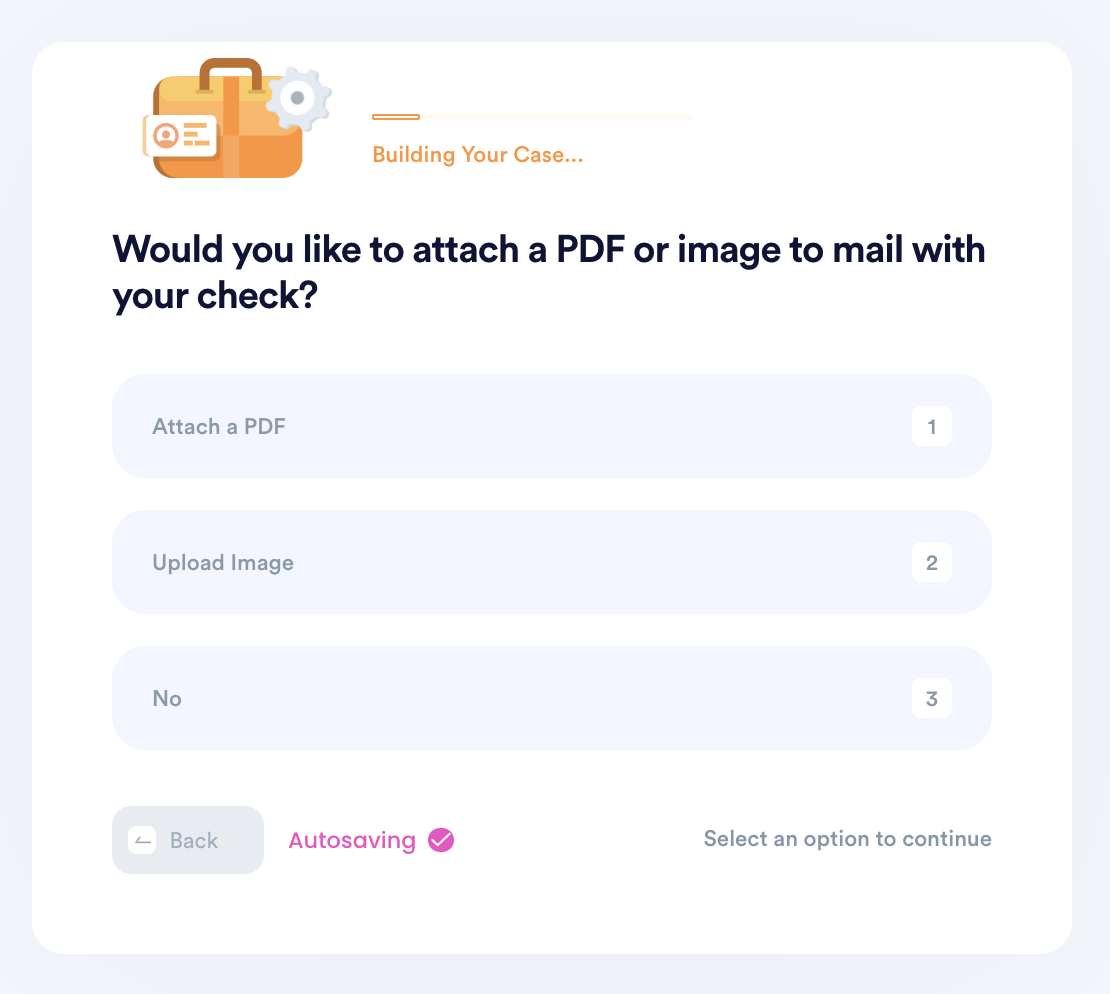 5. Enter your contact information, including email, address, and phone number.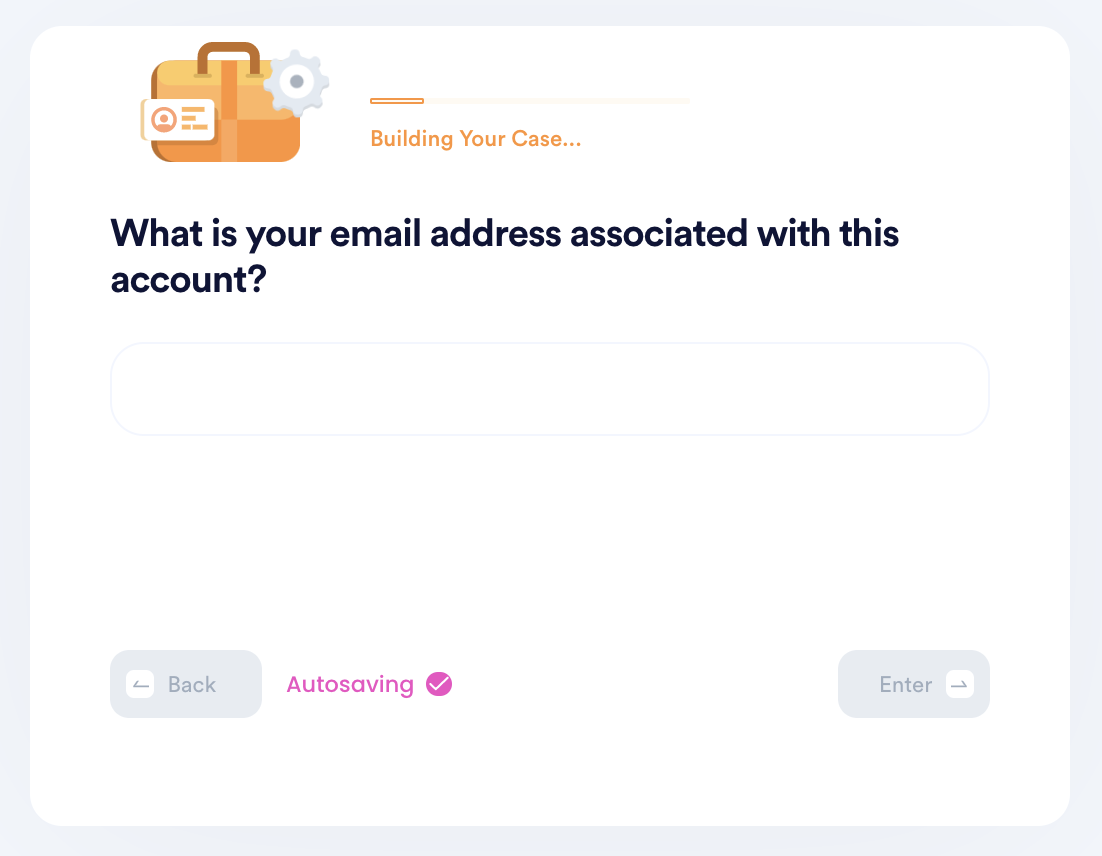 6. Submit your task! DoNotPay will mail the check on your behalf, and make sure it gets sent each recurring period if you set up recurring payments. You can always return to the product to delete or add new payments.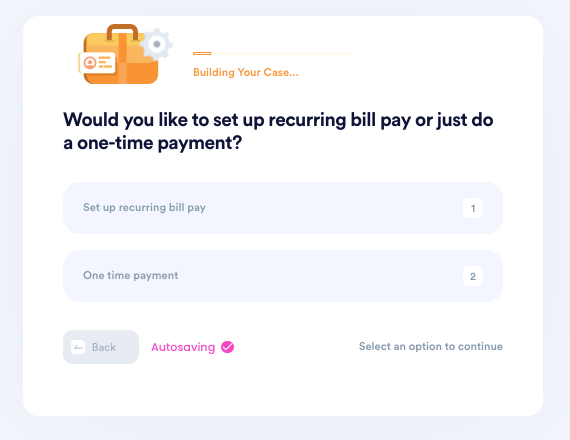 How Bad Is It If I Miss an Atmos Energy Payment?
There are some serious consequences to missing your Atmos Energy payment that you don't want to suffer. You could have your utilities cut off obviously, but it goes beyond that. You may also discover the following issues:
| | |
| --- | --- |
| Late Fee | You may get a late fee added to your payment. |
| Disconnection | Your utilities can get cut off, and you may have to pay a fee to get them turned back on. |
| Bad Credit Rating | You could take a hit on your credit score if you continue to avoid paying for a long period of time. |
The consequences of not paying just tend to escalate as time goes on, and you find yourself deeper and deeper in a hole that you never wanted to be in, to begin with. This is why DoNotPay is such a great service to have available in your back pocket.
How DoNotPay Simplifies the Day
It doesn't get any easier than setting up a DoNotPay account and linking your banking information as well as any bills that you want them to handle to your account. They work across all utility companies, and they make the process of handling standard and recurring payments so much easier. You are finally freed up to handle other more pressing matters with your day, and you can walk away happy knowing that you have done what needs to be done to take care of these tasks.