Creating an Assignment Agreement Without a Lawyer 
If you want to delegate your contractual duties to another party and are looking for an adequate contract to regulate the matter, DoNotPay has got you covered! We can help you create legal documents without breaking the bank! 
In this detailed guide, we will help you understand what an assignment agreement is, how it works, and how to write any contract effortlessly. 
What Is an Assignment Agreement?
An assignment agreement, also known as contract assignment, allows one party to pass their contractual obligations to another party while protecting their respective legal rights. This document is helpful in business deals or intellectual property arrangements when specific duties get assigned to either a subsidiary or a successor.
The compensation provided for the assigned duties can include the following: 
Money

Forgiveness of debt

Transfer of an asset
Concerned Parties in the Agreement
There are two parties involved in the assignment agreement:
The assignor is the person who is transferring their duties and obligations to the third party

The assignee is the person who is accepting the duties and obligations of the assigner
The agreement can also involve the written consent of the party that entered into the original contract with the assignor.
Are There Any Prohibitions When Creating an Assignment Agreement?
Several clauses prohibit an assignment agreement:
If the contract has an anti-assignment clause, it makes the assignment agreement void

You cannot transfer your obligations to a third party if the original contract explicitly denies you the right to do so without the written consent of all concerned parties

If the assignment agreement changes the nature, increases the risks, or decreases the value of the original contract, you can't enter into an assignment contract

The same holds in case the assignment violates the law or public policy in any way
When the assignment agreement is not possible, the assignor can delegate a certain portion of the duties to the assignee. It will not be legally binding, and obligations cannot be fully omitted. 
When Do You Need an Assignment Agreement?
If you're creating a business contract, adding the assignment clause can be beneficial in the following situations:
Assignment of intellectual property, including trademark, patent, copyright, or trade secrets

During the sale, acquisition, or merger of a business

In an employment or work for hire agreement
It is advisable to consult a lawyer before creating the contract to protect your legal rights.
How Do Assignment Agreements Work?
There are four steps to an assignment contract:
Go through the document to ensure there is no anti-assignment clause, which can be a hindrance

Create an assignment contract to transfer your rights and obligations

Give notice to the original parties, relieving yourself of any liabilities under the contract

Get a notary to notarize the documents confirming all parties are in agreement
Please note the duties and obligations of specific people cannot be assigned to another party.
Essential Elements To Add to Your Assignment Agreement
While you will find numerous contract templates online, most of them are unreliable, outdated, and grammatically incorrect. You can go through different samples to get a basic idea of what your agreement should look like and create one based on your requirements and the current state laws.
Here are a few main elements you should add:
Name of the assignor and the assignee

Names of the parties mentioned in the original contract

Contents of the original contract, including the duties transferred to the assignee

Consent of the other party in writing (if required)

The effective date of the agreement

Governing state laws

Severability clause in the case of a lawsuit

Acceptance and signature of all parties involved
Is an Assignment Agreement Legally Binding? What Happens if a Party Violates the Contract?
By default, an assignment agreement is legally binding and can only be waived under special circumstances. If the contract is violated, it is the duty of the guilty party to remedy the breach. The resolution can involve compensatory damages, cancellation, or restitution. If there is a dispute over the terms of the contract, the affected party can file a lawsuit. 
DoNotPay Can Draw Up Legal Documents for You
Why waste your hard-earned money on expensive lawyers when can draft legal documents for you? For a low monthly fee, we create a multitude of contracts and agreements customized according to your specific requirements.
DoNotPay can draw up various documents for you, such as:
Real Estate
Business
Other

Quitclaim deed

Estoppel certificate

Intent to purchase real estate

Promissory note

General affidavit
To generate any of the above, follow these quick instructions:
Enter the name of the document you want to draft

Answer a few questions

Print the copy and sign it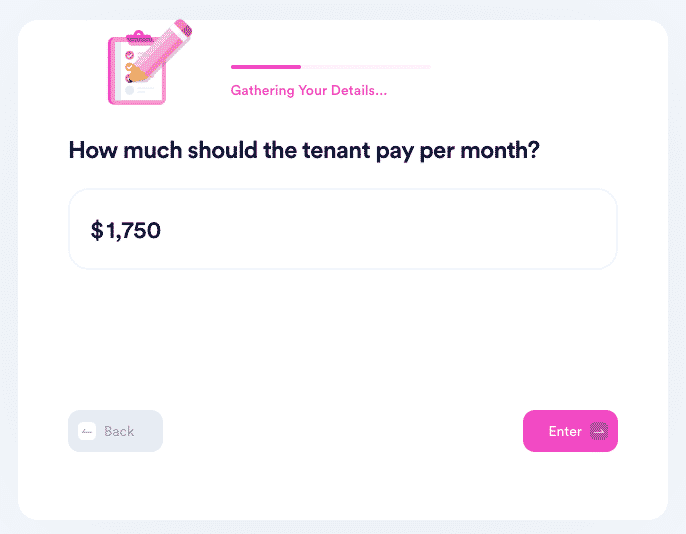 More Nifty Solutions to Annoying Problems
If you're dealing with problematic coworkers, you're not alone—our app can help you handle these issue with our Fight Workplace Discrimination product.
No problem is too big or too small for DoNotPay! Check out the best time- and money-saving solutions to different nuisances:
An Array of Hacks To Help You Deal With Greedy Companies
Nobody likes to spend more money than they have to. DoNotPay is here to offer many penny-pinching hacks and also stop companies from taking advantage of you.
Almost every free trial nowadays isn't free. Companies request your credit card info and auto-renew subscriptions. Fight this sneaky practice by using DoNotPay's virtual credit card next time you want to snatch a free trial. We'll also uncover any unwanted memberships you have mooching off of you and help you cancel them in a few clicks.
If you need to contact a company's customer service, avoid wasting your time and money on hold and count on our app to wait in your stead.
Do you need to get your money back, but you don't know how? Use DoNotPay to: