Dispute Traffic Tickets In Arlington, TX Without a Lawyer and Win
Did you know that Texas's most common traffic violations are texting while driving, using mobile devices, speeding, and not wearing a seatbelt? Did you also know that there is an easy way to dispute Arlington, TX traffic tickets when you know you didn't commit the offense you're being fined for?
That's right. Although most people just pay the fine because the hassle of contesting the ticket is too much, you don't have to.
DoNotPay has the solution: our Traffic Ticket product. Instead of requesting an appeal on your own, let DoNotPay send the request on your behalf. You can also use the app to appeal tickets in other US cities like:
If you wish to appeal a traffic ticket but you have no idea where to begin, just keep reading.
Types of Traffic Tickets in Arlington, TX
How you go about appealing your Arlington, TX traffic tickets or how much of a fee it will cost depends on the offense you are accused of committing. Some of the most common are listed as follows.
| | |
| --- | --- |
| Stop Sign Ticket | A ticket is given to drivers that do not properly stop at a stop sign before resuming. Drivers are expected to come to a complete stop at the line, and the maximum fee for not doing so can be as high as $200 in Texas. |
| Red Light Ticket | A red light ticket refers to driving through a red light and can earn the driver up to $275 in fees. Note, however, that the Texas legislature has banned camera tickets, so you do not have to pay a red light ticket caught by a photographic traffic enforcement system. |
| Speeding Ticket | As the ticket name suggests, a speeding ticket is issued for speeding. How much you are fined for the ticket depends on how much over the speed limit you were going. |
| Cell Phone Ticket | It is not legal to use your phone while operating a vehicle in Texas unless it's hands-free. Cell phone tickets vary by how many times you've been issued this type of ticket. For instance, a first offense will cost you about $25 to $99, while tickets after that can be as much as $200 each time. |
Other Moving Violations
Driving under the influence (DUI) — driving at or over the illegal limit of 0.08% or higher under the Texas Penal Code. This offense can also be given to motorists driving under the influence of drugs.
Driving without a license
Note that four or more moving violations over just one year will lead to a suspended license in Texas. 
Contesting Arlington, TX Traffic Tickets by Yourself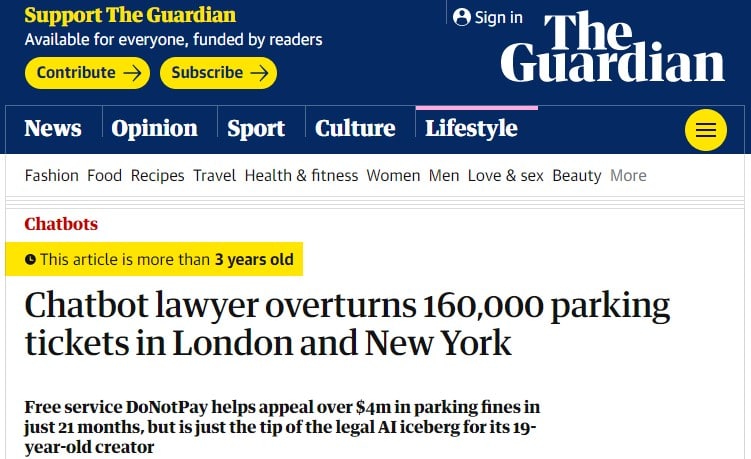 Keep in mind that the process for contesting Arlington, TX traffic tickets will differ depending on the type of ticket you are given. For instance, your run-of-the-mill parking ticket doesn't require appearing in court to appeal.
On the other hand, traffic tickets resulting from a moving violation can require appealing in court. Infractions such as a red light or speeding will typically give you the option of going to court, while more serious tickets like DUIs and driving without a license require a court appearance. DoNotPay can be your robot lawyer in these cases.
With that being said, you can request a dismissal yourself through any of the following options:
In-Person
Head over to the Court Clerk's office with proof that the offense was a mistake or has since been corrected (will cost a fee depending on the violation).
By Mail
Mail your dismissal request to:

Municipal Court Building

Mail Stop 63-0100

P.O. Box 90403

Arlington, Texas 76004-3403
If neither of these methods seem like more than you want to deal with, DoNotPay will be more than happy to take over for you.
Contesting Arlington, TX Traffic Tickets With DoNotPay
Sadly, some people will just pay the fine even if they think they were wrongfully ticketed.  This is because it can be such a hassle to dispute it independently.
Just a quick fact: Gizmodo reported that DoNotPay successfully disputed 160,000 parking tickets in less than 2 years and this statistic was only for London and New York! This is your hint that it's possible to dispute your Arlington traffic ticket successfully.
Follow these five quick steps to get help from DoNotPay: 
Log-in to DoNotPay and go to the Ticket Disputes category. Select the correct product based on your traffic ticket.

 

Upload a photo of your citation.

 

Provide us with some details on why you believe the citation issued is a mistake.

 

Select whether or not you want the letter mailed to the traffic ticket issuer on your behalf. 
That's it. You'll receive an appeal letter that contains state vehicle codes to boost your case.

 
And that's it. Kick back and wait for a response from the traffic issuer.
What Else Can DoNotPay Do for You?
Contesting traffic tickets is only a drop in the bucket of our services. Below are some examples of how we can advocate for you:
You can win cases and assert your rights even without a lawyer. Sign up with DoNotPay and enjoy having a more efficient robot lawyer without the expensive costs.