What You Need to Know About Arizona Eviction Laws
When you sign a lease agreement in Arizona, you and your landlord are bound by the contents of that document. This includes provisions that allow for your eviction under certain circumstances. You should be aware that your landlord can't just demand that you leave for no reason. However, if you violate the terms of your lease or fail to pay rent, you may be evicted.
 are in place to protect you from being evicted unfairly. Your landlord has to have a good reason to end your tenancy based upon the lease and the state law. If your landlord is attempting to evict you, don't worry. DoNotPay can help you fight eviction and stay in your home.
Eviction Laws in Arizona
Landlords in Arizona are protected under the law when it comes to tenant evictions. However, they must follow specific rules and procedures in order to legally evict someone. It can be a bit nerve-wracking to think that you could be evicted from your home, but you shouldn't worry too much.
Your landlord has to have a very good reason to evict you from your home. In fact, there are only a few things that warrant eviction under , including:
Non-payment of rent
Violating the lease agreement
Damaging the property
Committing a crime on the property
What Can You Do to Fight an Eviction in Arizona?
If you believe that your landlord is trying to evict you without cause, you can fight the eviction. This is where meticulous record-keeping can be a real-life-saver.
For example, if your landlord claims you haven't paid your rent and you have receipts that show otherwise, you can essentially shut down the eviction. Not all issues can be resolved so easily, and you may have to resort to getting legal representation to protect yourself.
What Is the Eviction Process in Arizona?
If a landlord wants to evict a tenant in Arizona, they must follow some specific steps for the eviction to be legal. You also have obligations under the law when it comes to dealing with an eviction. For most landlords, the eviction process looks something like this:
Informing the tenant of the impending eviction.
Terminating the lease agreement.
Filing a complaint with the court.
Serving the tenant with a summons.
Waiting the legal time frame and proceeding with eviction.
Does My Landlord Have to Warn Me Before I Can Be Evicted?
Yes, you cannot be evicted without having been notified in advance that this will happen. Your landlord is required to send a written notice that specifies how much time you have to remedy the problem. Common notices with timelines are:
| | |
| --- | --- |
| 5-Day Notice to Pay Rent | This notice requests that the tenant pays rent within five days of receiving the notice or the landlord can file an eviction lawsuit against the tenant. |
| 5-Day Notice to Cure | If the tenant is not maintaining the property per the lease agreement, the landlord can request compliance within five days of the notice to avoid eviction proceedings. |
| 10-Day Notice to Cure | For lease violations such as unauthorized roommates, pets, or other lease violations, a landlord can issue a five-day notice for the activity to stop, or eviction will begin. |
| Unconditional Quit Notice | This is reserved for severe cases of lease violation such as illegal drug activity, prostitution, or violent behavior. |
What if I Don't Leave After I Get an Eviction Notice?
In Arizona, you're legally obligated to leave the rental property once you've been evicted. If you refuse to leave, however, your landlord cannot physically remove you or your belongings. If you refuse to move out of a rental property once evicted, the sheriff's office gets involved, and you will be forced to leave. If you continue to refuse, you can be arrested and charged.
How to Fight Eviction in Arizona on Your Own
The best way to avoid eviction in Arizona is to follow the terms of your lease agreement to the letter. Pay your rent on time, maintain the home according to the lease, and stay on good terms with your landlord.
If you do run into problems and you're facing eviction due to late rent or lease violations, you can try to fix it on your own. But that's a daunting task, and it's not easy at all. Even hiring an attorney to make your case or countersue can be too expensive to be practical.
Fight an Eviction With DoNotPay
If you're convinced that your landlord is trying to  unjustly, DoNotPay can help. In fact, the world's first robot lawyer can assist you with all kinds of landlord and tenant issues. DoNotPay is here to guide you through the eviction process, and we'll file your disputes on your behalf. Our Landlord Protection product can help you:
Learn about your state's eviction laws and what protections apply in your case.
Resolve disputes regarding repairs with your landlord.
Resolve disputes with roommates by filing demand letters or going through small claims court.
Break your lease early.
DoNotPay makes dealing with landlords easy and stress-free. Just take a look at how simple it is to break a lease in Arizona using DoNotPay.
If you want to break a lease in Arizona but don't know where to start, DoNotPay has you covered in four easy steps:
1. Search for and open the Landlord Protection product on DoNotPay.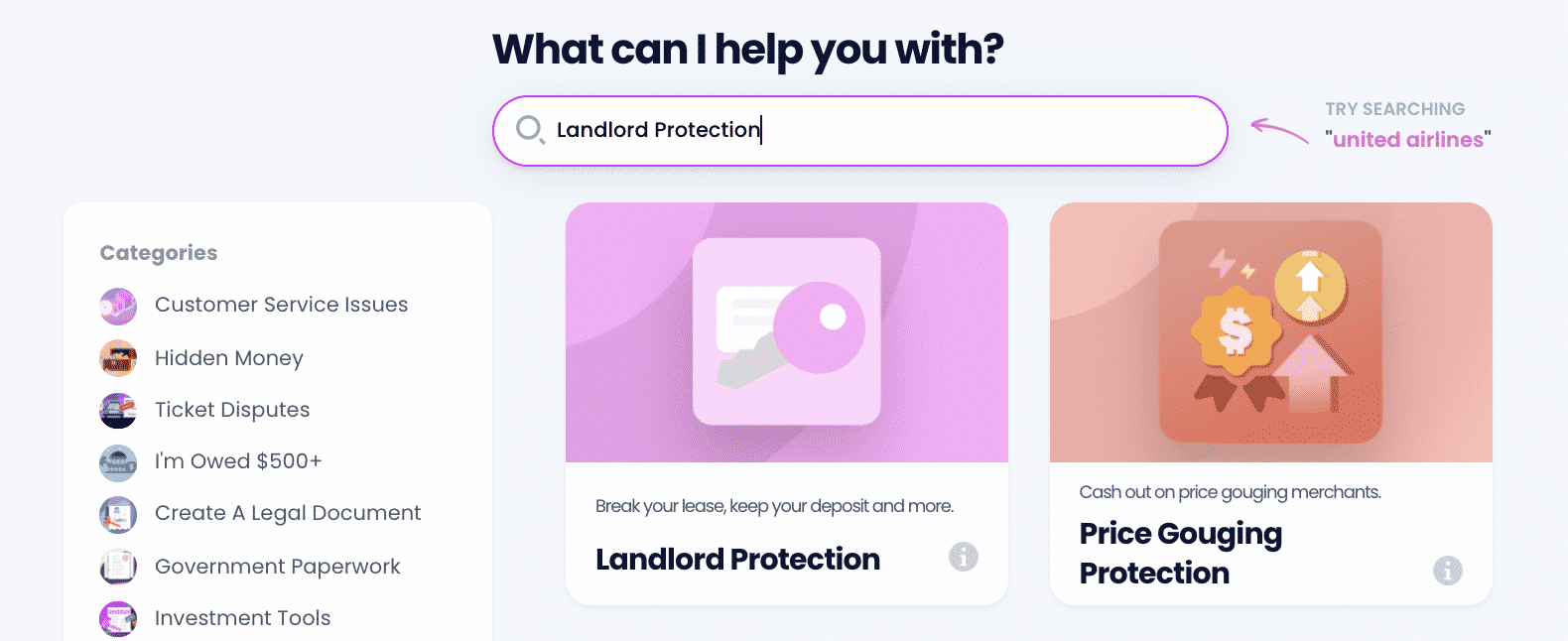 2. Select which issue applies to you.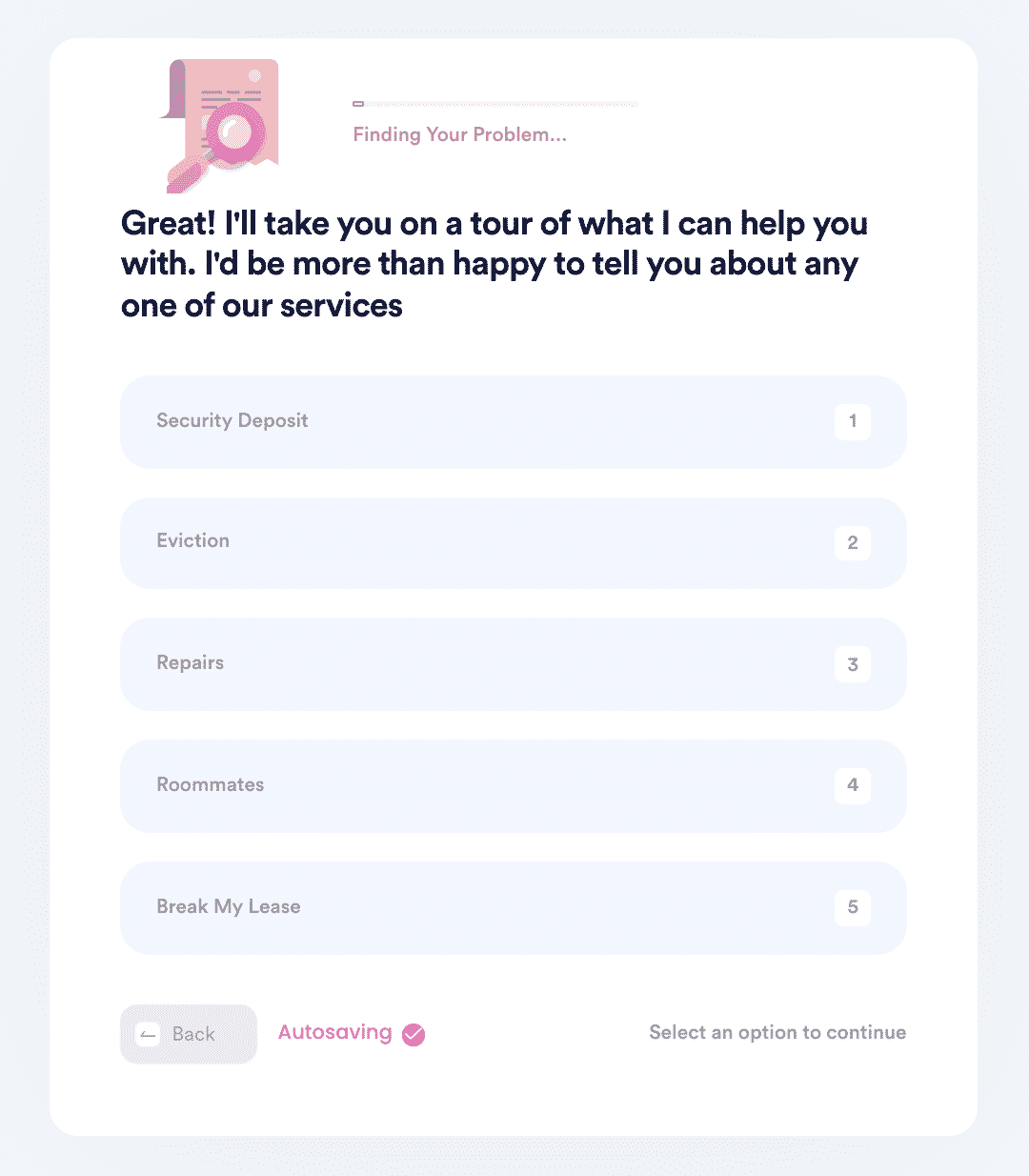 3. Answer a simple set of questions so our chatbot can collect the necessary information to create your demand letter.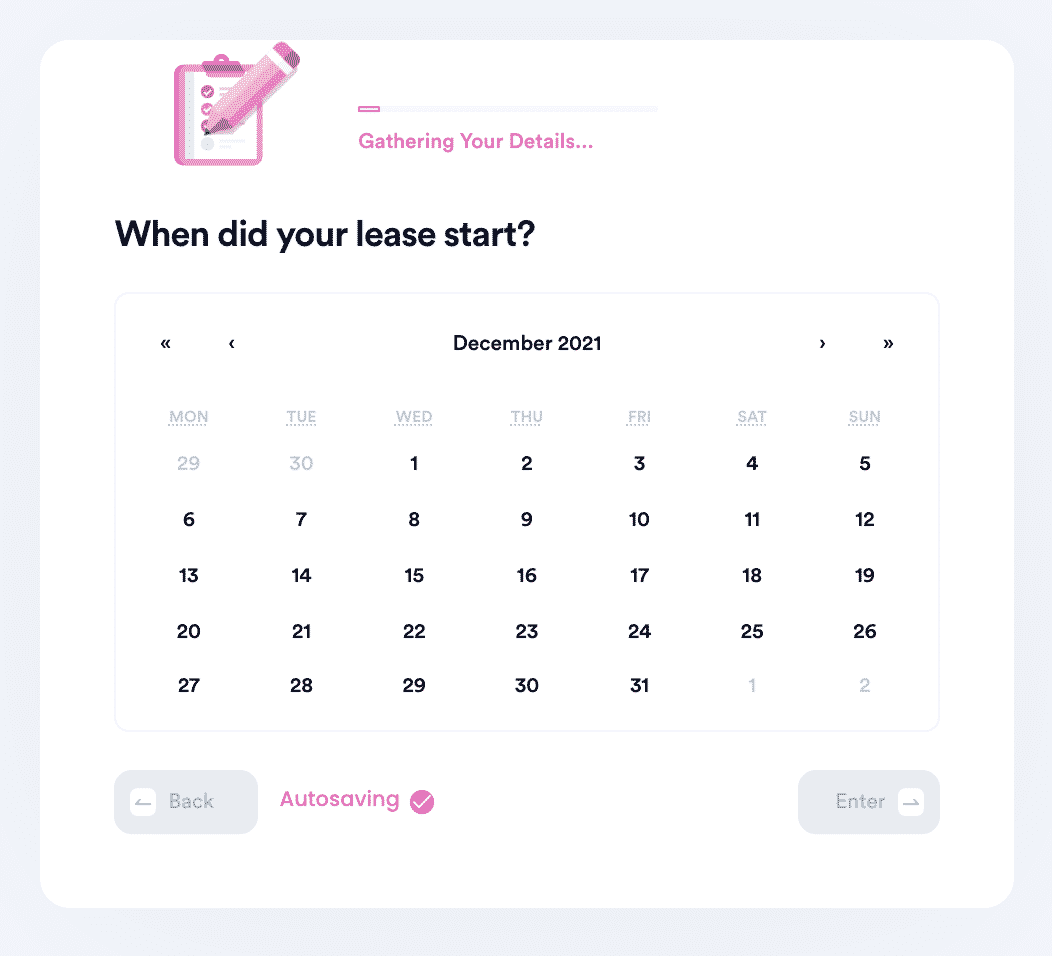 4. Choose whether you want DoNotPay to send the demand letter to your landlord or roommate on your behalf. If you already tried sending a demand letter and it didn't work, we can help you start the small claims court process.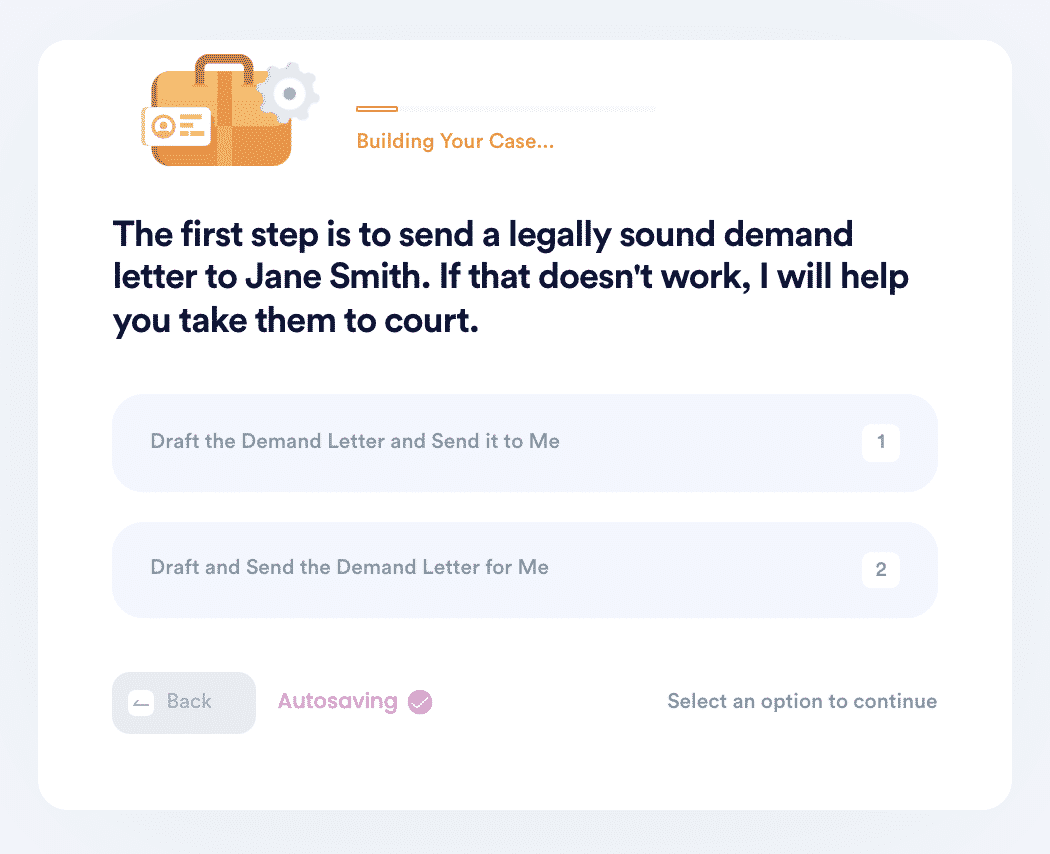 That's it! You should hear back from your landlord directly once your demands are sent.
DoNotPay Can Help Fight Eviction Anywhere With the Click of a Button
No matter where you live, DoNotPay can help you with landlord and tenant issues, including fighting evictions, getting your security deposit back, demanding repairs, and so much more. In fact, DoNotPay is your one-stop-shop for all your tenant needs. We can help you:
What Else Can DoNotPay Do?
Despite how impressive it is that DoNotPay can help you avoid eviction, that's not all this powerful product can do. You'll be amazed at how many ways it can help you live a more productive life. You can use DoNotPay to:
Visit the DoNotPay website to learn more about all the ways this innovative product can help you.