Try Antivirus Free Trials Without Sharing Your Credit Card Info

Your PC or laptop is at a constant threat of viruses and malicious software. Using antivirus software goes a long way in keeping your devices protected and your data safe. Antivirus solutions work by identifying, quarantining, and deleting malicious code, thus preventing malware from damaging your device.
Many antivirus software providers offer free trials, and they're all different. The length of the trial may range from a few hours of use, to a few weeks or even a few months. Then the free trial ends and you find some surprise charges on your credit card. We've all been there.
Antivirus Free Trials are a Marketing Trick
When an antivirus software company - or any company for that matter - let's you sign up for a free trial, they're guaranteed to win. The cycle can go two ways:
They get a new customer who accepts the product and continues to pay for it
The customer forgets about a free trial they don't use, and pay for it a few times before catching on.
We've all done it! In 2021 — during the height of the COVID-19 pandemic — 36% of Americans signed up for some sort of free trial (media streaming services dominate the list.) Later that same year, 26% of all people planned on cancel those trials, but never got around to it.
DoNotPay has a solution. With a free virtual credit card, you can sign up for antivirus free trials without sharing your real credit card. When the trial is over, you can choose to sign up for more, or just hop to a new free trial. But you'll never pay surprise charges again.
This article covers three key points:
How you can avoid automatic renewals with a virtual credit card
A few well-known antivirus options on the market you could try
And some other ways DoNotPay can help
Let's look at virtual credit cards first.
Avoid Automatic Renewal with DoNotPay Virtual Credit Card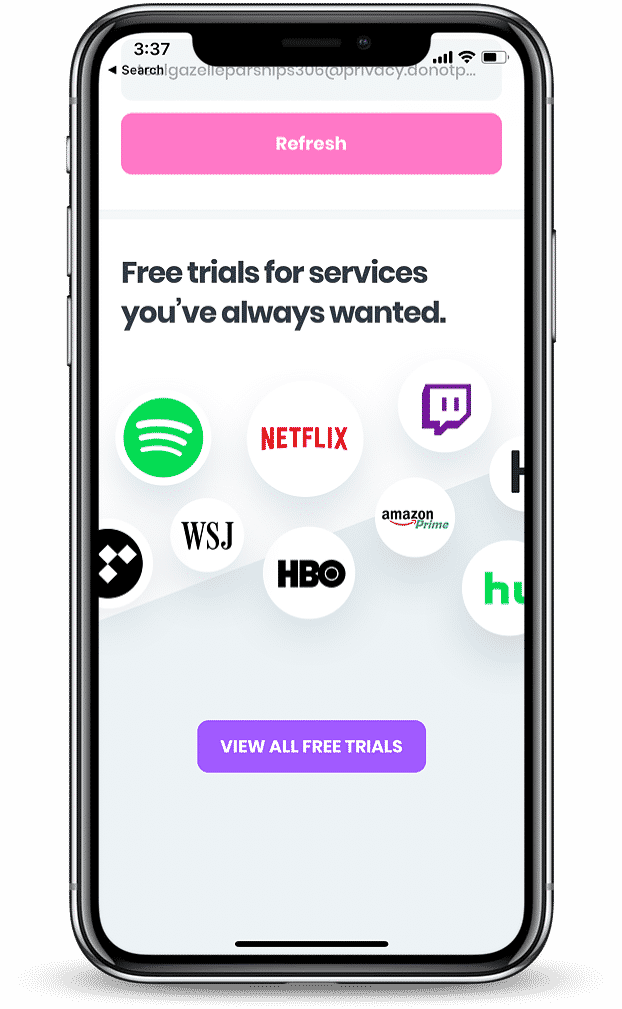 If you're worried that you'll forget to cancel a free trial for antivirus software, and end up getting charged, DoNotPay can help.
Remember these key points:
When signing up with the DoNotPay credit card, random billing details will be provided, so there's no need to use yours.
The one-time credit number can be used to sign up for any free trial.
However, when the trial ends, you won't lose any money because the DoNotPay virtual credit card isn't linked to a bank account.
When the free trial ends, you won't owe any money, and your real card won't be charged.
You can use virtual credit cards for all kinds of free trials too. It works great for:
Free medication trials
Streaming services that offer a trial period
Subscriptions and memberships
Virtual credit cards allow you to try any service or membership without sharing your genuine credit card information. There is no money on the card, nor a credit limit, and it won't affect your credit score.
Now let's look at some popular antivirus free trials you might like to try.
Antivirus Free Trials
The table below shows some antivirus free trials you could test.
| | | | |
| --- | --- | --- | --- |
| Software | Free Trial Offered | Length | Credit Card Required |
| Kapersky | Yes | 30 days | No |
| McAfee | Yes | 30 days | No |
| Norton | Yes | 30 days | Yes |
| AVG | Yes | 30 and 90 days | Sometimes |
Each of these options offers a different level of protection. Some can be applied to multiple devices. Others are only good for Windows PCs or certain items. You'll need to decide which option is best for you, and then sign up for the free trial.
What Happens When the Antivirus Free Trial Ends?
Let's imagine that you really enjoyed your free antivirus trial. You can start a paid subscription with your real credit card any time.
Or, if you're not impressed with the product, you can sign up for a different free trial. Just cycle through all the antivirus providers, and you'll never need to pay for an unwanted subscription again.
But getting free antivirus trials is only one thing you can tackle with DoNotPay.
What Else Can DoNotPay Do?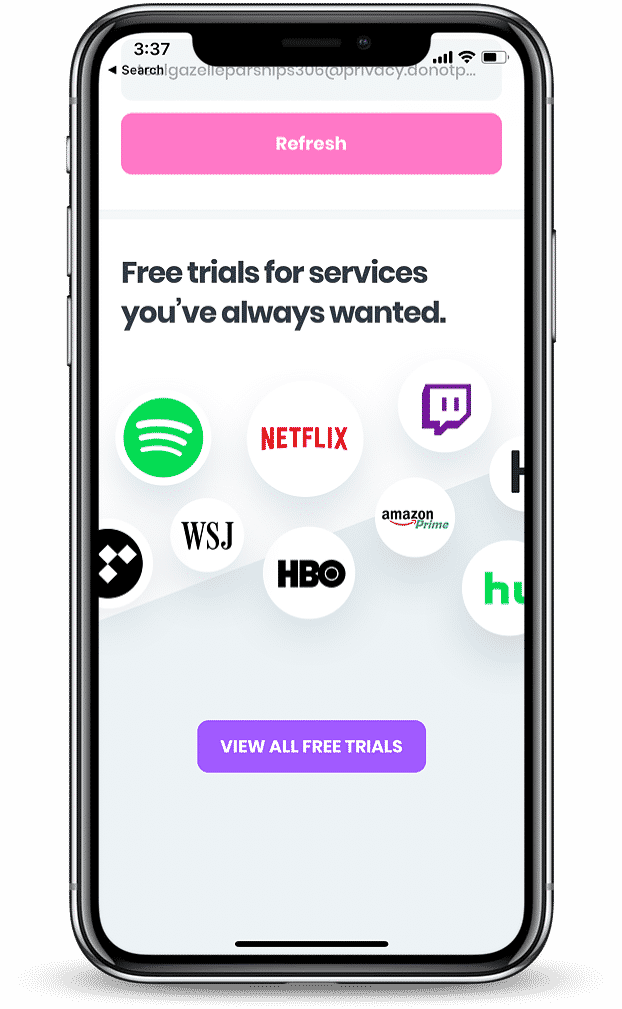 Beyond getting antivirus software risk-free, you can do so much more with the app. If you're having trouble communicating with a provider, we can help. If you need to cancel any service, we can help. Check out some other tasks you can manage with DoNotPay:
Disputing traffic tickets
DoNotPay is the world's first robot lawyer. Make it your first resource anytime you need to manage paperwork, create legal documents, or stand up to a big business. We can help. Try it now!