How to Pay Your Amigo Energy Bill Online In 6 Steps
Amigo Energy is a Just Energy Group Inc. subsidiary, an energy and power generation company that dominates North America. It provides electricity, natural gas, and renewable energy services to its members.
Amigo Energy has been around since 2003, so they know what they are doing when it comes to electricity, natural gas, and renewable energy services for their members. It can be easy to overlook your with many things happening in your life. However, thanks to DoNotPay, missing your electricity bills will be a thing of the past.
How Do I Pay My Recurring Amigo Energy Bills?
Customers have multiple ways of processing their . These include:
Pay by Phone
You can pay using your phone by calling 18882878927. The service facilitated by Pronto Pay is only limited to Amigo Energy Mastercard and Visa.
Pay by Mail
Sending mail with a check and the bill to

Amigo Energy

PO Box 301410

Dallas, TX 75303-1410

Amigo Portal
To pay using this method, you must go online. Then sign in to your account by providing your account credentials. Once done, you will be able to pay the outstanding bills. If you don't have an account, you have the option of paying as a guest.
Amigo App
You can also pay your bills using a mobile app. You can download the app to your Apple or Android device for free.
AutoPay
You can set up autopay on your Amigo Energy account using your Amigo Energy Mastercard, Visa, Discover Card, etc.
In-Person Payment
You can also pay your bills at a physical store near you.
What Happens if You Miss an Amigo Energy Bill Payment?
If you miss a bill payment on your Amigo Energy account, the company has the right to levy 5% on each month that you miss a payment. This fee will continue to accumulate until you pay all your past due amounts in full. So, if you have missed a couple of Amigo Energy bill payments, the fees can add up pretty fast.
Additionally, you will be charged $25 for failed transactions on account of insufficient funds. You will be charged $22 for a disconnection notice before Amigo Energy disconnects your electricity on account of rampant delinquency.
How Can I Schedule Check Payments?
As mentioned, sometimes, your busy schedule can get in the way of paying your bills on time. With DoNotPay, you can schedule automatic check payments on your Amigo Energy account. You will never miss a bill payment again.
How Can I Keep Track of My Automatic Payments?
When you have successfully scheduled payments with DoNotPay, we will email you the confirmation. Additionally, we will also email you if there is an issue processing your payment request. You can also log in to your account and see the status of all automatic payments on your Amigo Energy account.
How to Set Up Recurring Check Payments Using DoNotPay
If you want to set up recurring check payments but don't know where to start, DoNotPay has you covered in 6 easy steps:
1. Go to the Bill Pay product on DoNotPay.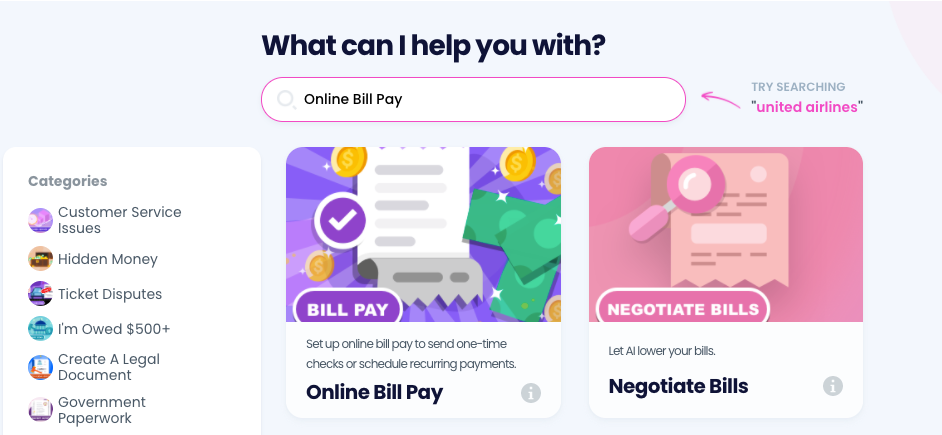 2. Connect a bank account if you haven't already.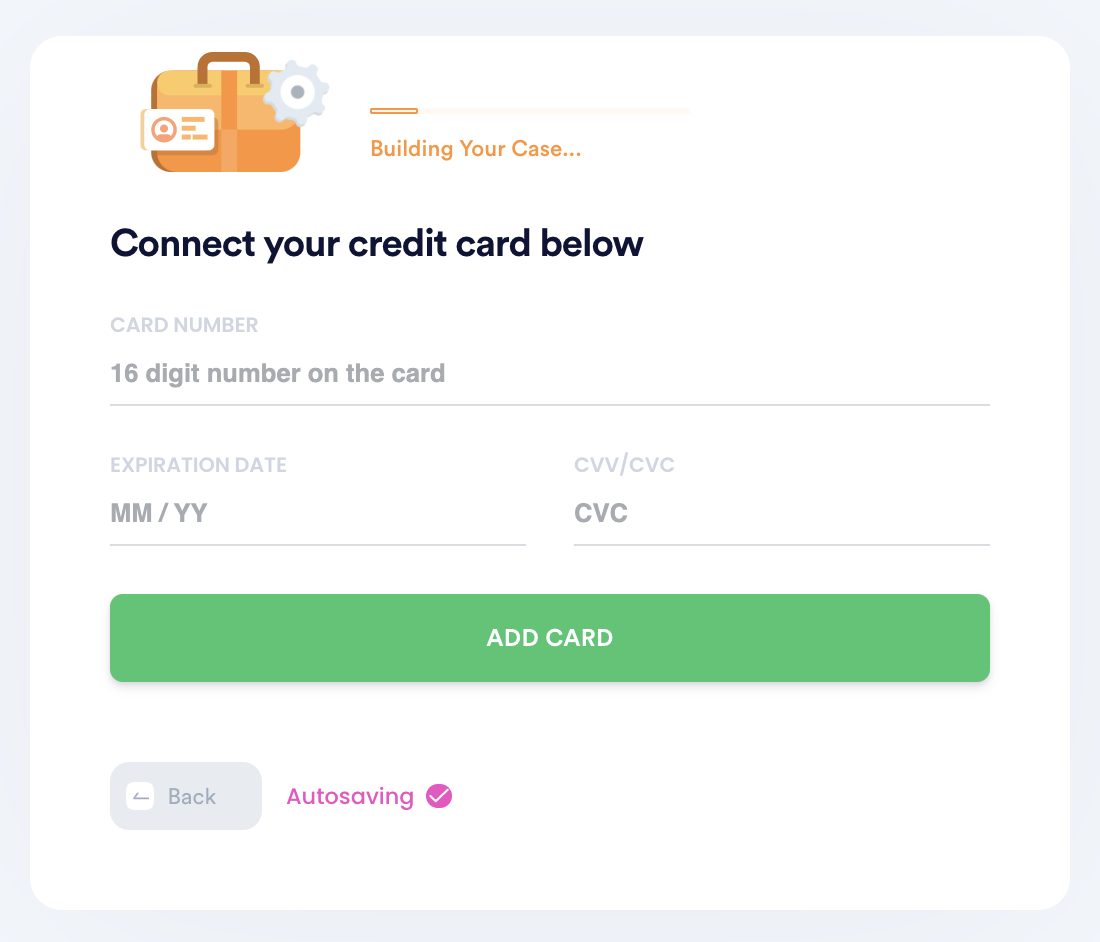 3. Schedule recurring or one-time payments by entering the person you want to address the check to, the payment amount, and their mailing address.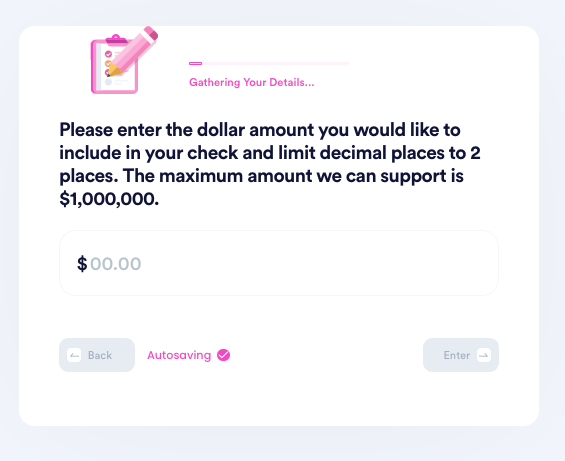 4. Customize the payment with a PDF attachment, image, and memo.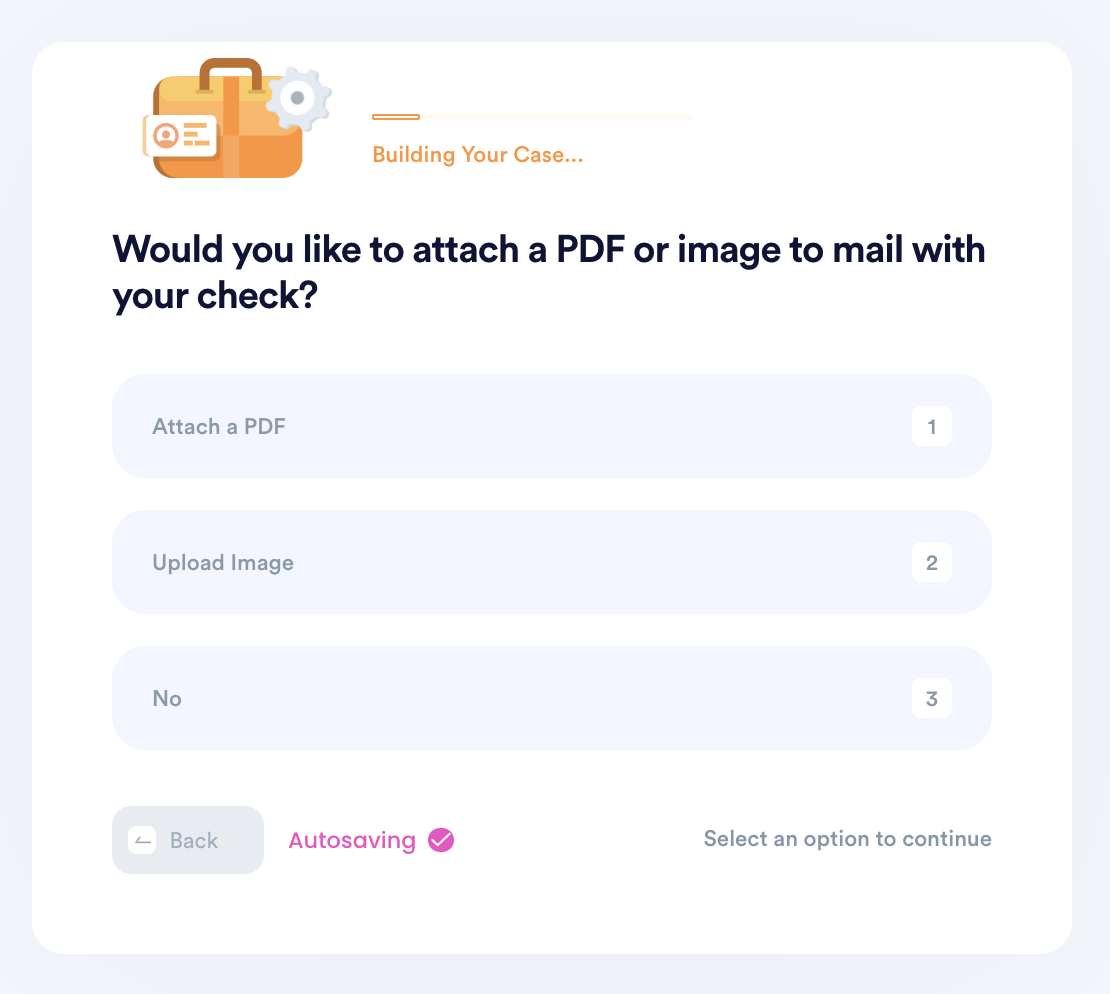 5. Enter your contact information, including email, address, and phone number.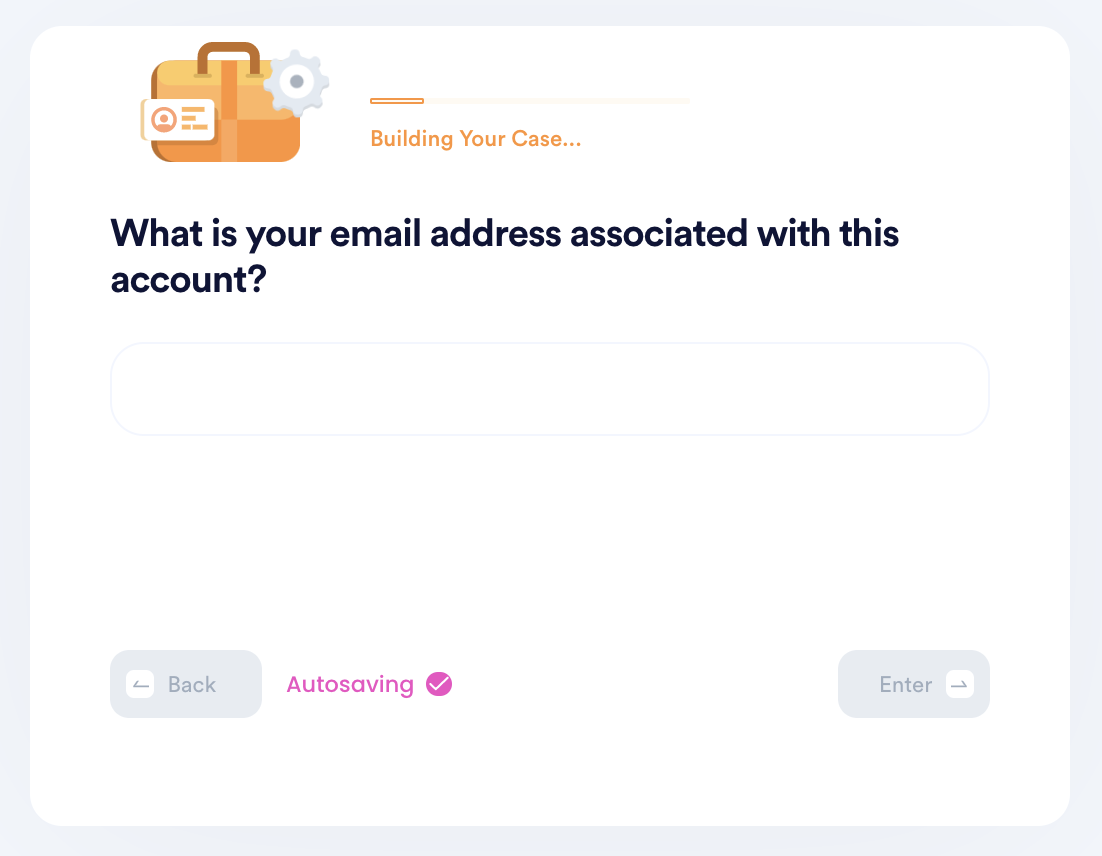 6. Submit your task! DoNotPay will mail the check on your behalf, and make sure it gets sent each recurring period if you set up recurring payments. You can always return to the product to delete or add new payments.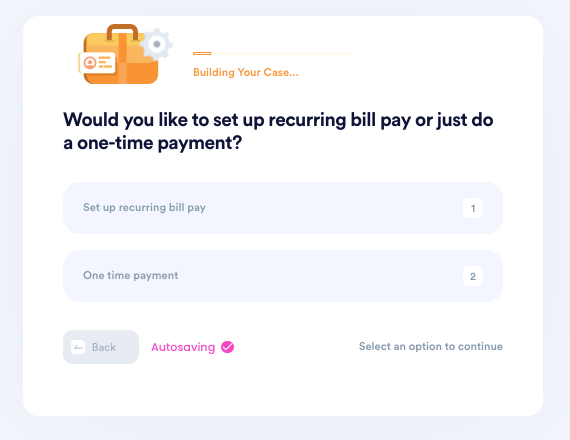 Why Use DoNotPay to Solve Your Amigo Energy Bills?
You have better things to do with your time than to worry about paying Amigo Energy Bills. Once you have DoNotPay, you stand to have the following benefits:
It's quick: As the process is automatic, you will pay your bills in the shortest time possible.
It's effortless: All you have to do is create an account and follow a few steps. We will take care of the complicated stuff for you.
It is secure: Our system is protected with high-grade security to ensure that your data is safe.
What Else Can DoNotPay Do?
Apart from helping pay your Amigo Energy bills, DoNotPay can also help you with the following:
National Fuel

Washington Gas

Dominion

Pay By Plate MA
DoNotPay can help you in a ton of ways beyond just bill payments. We offer a variety of services you may find useful.