AMEX Airline Credit Lounge Access
Getting to the airport can be a chore.  that allow passengers to relax before getting on the plane. The lounges vary significantly and are a great escape from the terminals' typical crowded, manic atmosphere.
Airport lounges offer everything from food to showers or spas and nap pods. But to take advantage of these privileges, you have to have the right resources. This often entails booking with a specific credit card. But each card comes from a different provider and may get you in particular airline lounges. There may be fees or unique criteria for lounge access.
A resource like the AMEX airline credit lounge access program might be right for you. It offers complimentary lounge membership. DoNotPay wants you to know its benefits and the fastest ways to get the card and exclusive lounge access.
What Comes With Lounge Access
Airport lounges are a must for many passengers because they offer many advantages, especially to those who travel a lot. Here are a few things you may be missing out on when you don't take advantage of airport lounge access:
| | |
| --- | --- |
| Peace | Airports can be hectic, especially during peak days, and there are times that you just want to escape the noise and distractions of a terminal entirely. Luckily, airport lounges offer you the peace you crave. |
| Clean up nicely | We all want to look fresh and clean before and after traveling on an airplane. Many airport lounges offer showers where you can clean up and be on your way. It's a perfect perk for those you have to proceed to a big meeting. |
| Get down to business early | Proceed to the airport lounge when you need to improve your presentation, review your notes, or catch up on emails. There you'll find free Wi-Fi access and a quiet space to work on your project. |
| Eat, drink, and be merry | If you're feeling hungry while waiting for your flight, airline lounges can provide a less crowded space so that you can eat comfortably. |
The airport lounge promises complimentary amenities. There's excellent food and snacks, fast Wi-Fi, top-notch shower facilities, fully stocked bars, secure business centers, and more. You can expect cushier and quieter accommodations. Grab the latest local and national newspapers.
Airline lounges up the game when it comes to R&R for busy travelers. If you have questions, staff will be far more accessible than the terminals. Many airline lounges have spa services. Some have fees; others do not.
Take a moment to spruce your notes, slideshows, or reply to business emails. You may be able to print and make copies. Use your  to utilize a comfortable environment for getting business done. 
Bottom line, no one enjoys sitting in airport terminals of long lines, bored travelers, constant noise, and limited, conventional chair space. From peace to getting a drink, the lounge is a win-win.
How to Get Lounge Access by Yourself
One way to access lounges worldwide is to travel business or first class with your AMEX lounge access card. But there are a few other ways, and here are some.
Some airlines, especially the larger ones, will accept walk-ins for day passes. That included Alaska Lounge and American's Admirals Club (though American wants you flying first class).
Independent lounges don't require flight class. Private companies operate them and provide alternatives to extended layovers and unexpected delays. For a fee based on the duration of stay, go online to make a reservation or go directly to the lounge entrance. There are online platforms like Priority Pass that provide extensive info.
You can use your frequent flyer programs. Depending on the frequency, airline, or both, your flights can earn points to use for lounges. But you have to sign up for frequent flyers to be eligible. Choose programs that accommodate your travels.
Try outright asking for a free upgrade. Staff at the check-in counter can give free class upgrades and lounge access if there's availability. For the record, the perks are more welcoming for the elderly, women traveling with children, and pregnant women. So, be charming, and luck may be on your side.
Next Steps for Airline Lounge Access if You Can't Do It Yourself
Airline club memberships are a great way to access partner clubs or alliances. Many require international travel. Each of these organizations offers specific access to specific airlines.
You'll need to do the due diligence to ensure you take full advantage of the right option. Here are a few places to start.
Many lounges may offer a membership program, which can be costly but can eliminate all the other obstacles you'll encounter. Find lounges where you most often fly and see how they fit in at:
Priority Pass
Air Canada Maple Leaf Lounge
American Airlines Admiral Club
Delta Airlines Sky Club
United Club
Lounge Pass
Many of these platforms have apps ready to get you into a lounge at the last minute. Chat up the agent while booking to find out about lounging or find out if there are any credit card incentives. Get the 411 on-day passes and paid lounges, who offers them, and if they fit easily into your travel plans. Get on the web and perform your due diligence. The more research you do, the greater the chance you'll find something out there.
Lastly, see who in your network has access to a lounge and find out if they can get you in. Flyertalk has coupon connections. Travelers will go on eBay or Craigslist and see if there's an opportunity listed.
Get Your Airline Lounge Access With the Help Of DoNotPay
Getting into the airline lounge is going to require work on your part. DoNotPay is the perfect solution for dismissing all the frustration from applying (and getting approved for) the best credit cards to finding a lounge that requires a lot of labor to get through the door. Even if you have an account, you have to manage passwords, track flyer miles, or pay that extra expense.
If you want to get lounge access but don't know where to start, DoNotPay has you covered in 3 easy steps:
1. Tell us which airport you're flying out of or into.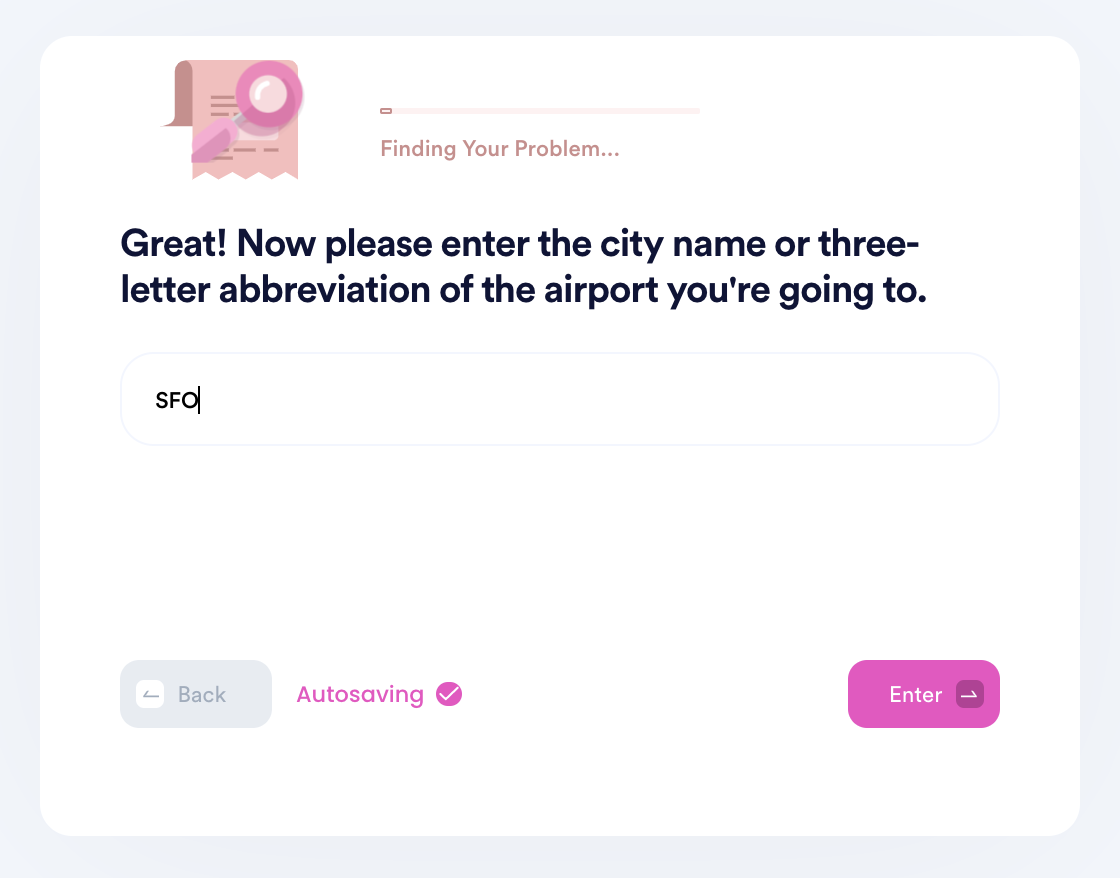 2. Select whether you have any of the special travel reward or airline credit cards, or are flying in a premium fare class.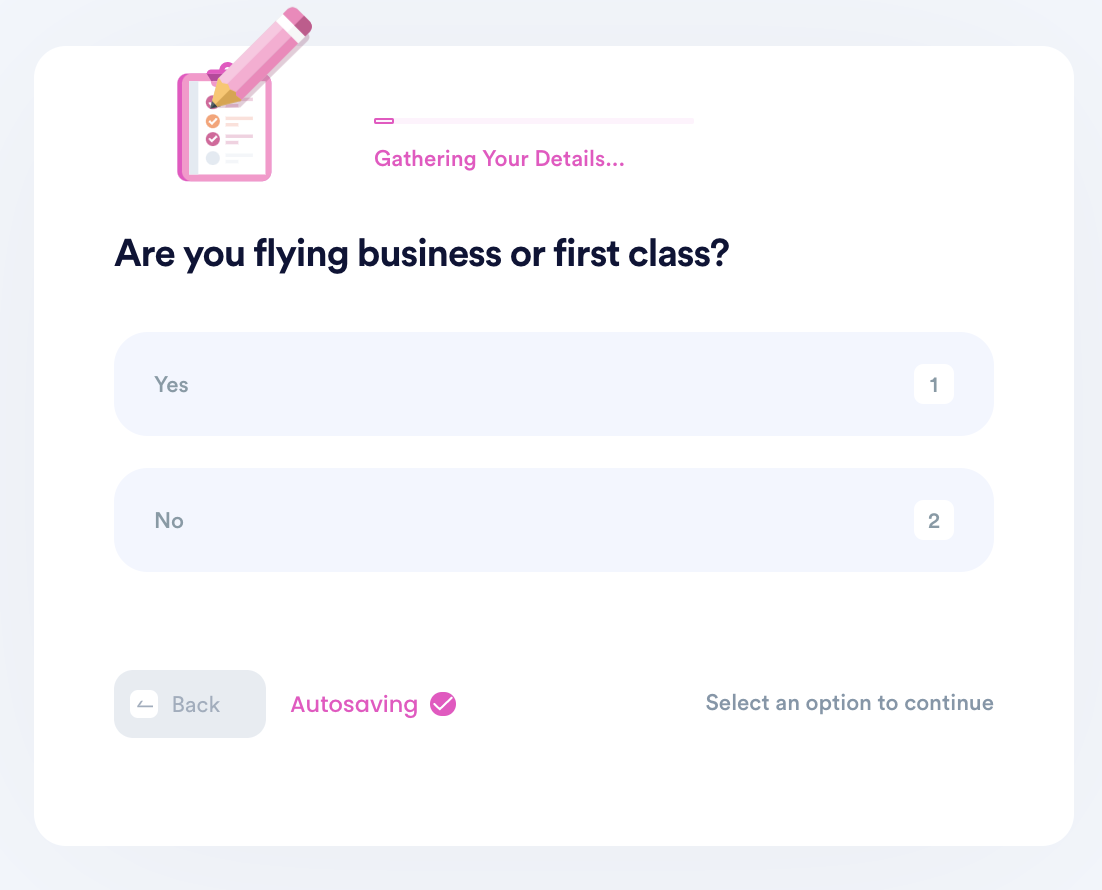 3. Enter which airline you're flying with.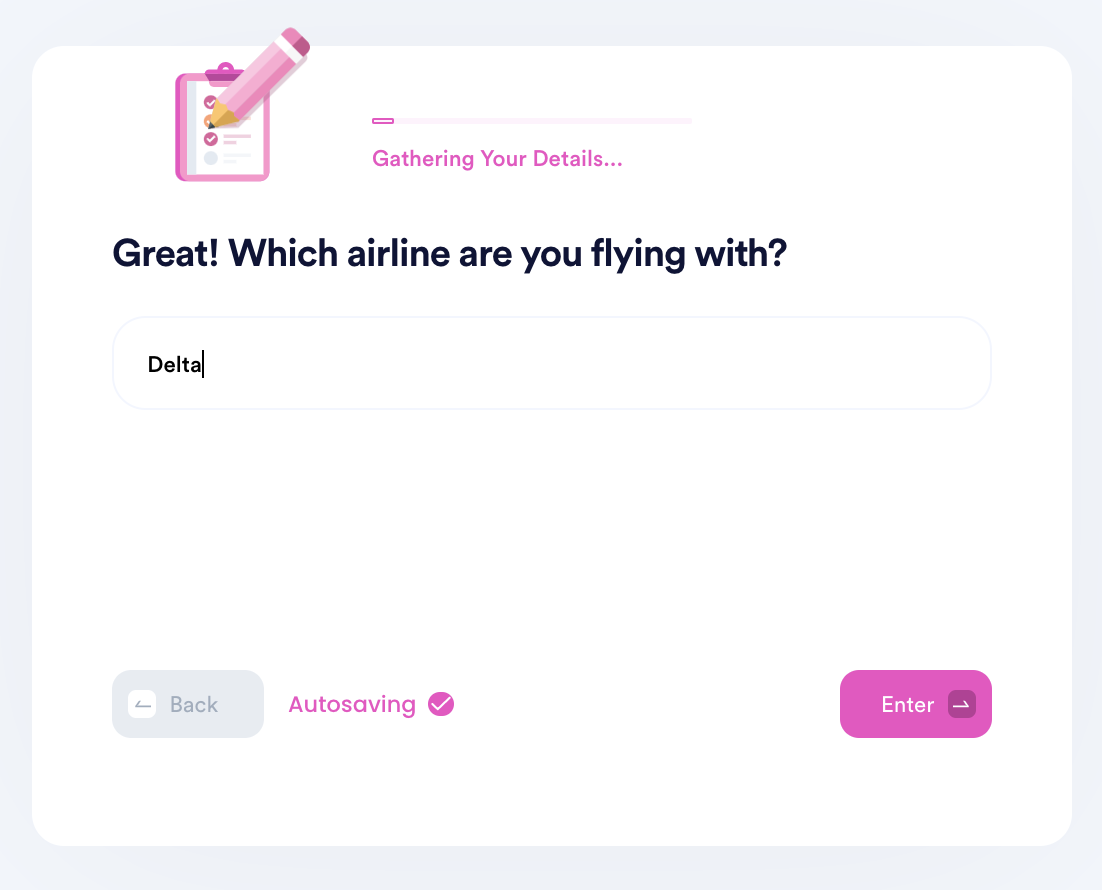 Why Use DoNotPay for AMEX Airline Credit Lounge Access
DoNotPay alleviates all the stress of finding out how to get AMEX airline credit lounge access. We detail above many ways to get through the obstacles. Well, eliminate them all by reaching out to DoNotPay. The process is fast and easy. There are no tedious forms to fill out or time-consuming calls to make. With DoNotPay as your advocate, expect the best-case scenario for you and your travel situation with AMEX airline credit lounge access.
DoNotPay Works With a Click of a Button
DoNotPay is your hub for solving problems. We recover account passwords, get your birth certificate, and fight parking tickets. If you'd like to know more, .