File An American Express Lawsuit — And Win

American Express Company is a multinational financial services corporation. It's the 23rd most valuable brand in the world and worths almost US $30 billion. Fortune magazine also ranked American Express at number 9 on its Fortune 100 list of Top Companies to Work For based on employee satisfaction rates.
Although Amex prides itself on premium service and customer well-being, the company possesses a misleading billing service, improper currency conversions, and unfair taxation practices, garnering many lawsuits. These lawsuits have set a new standard for American Express, one that is outside of a good employee experience and one that encounters the reality of things — American Express is a corporation, and like any other, it is focused on making a profit at a low cost.
If you've incurred damages by American Express, you are entitled to sue. This article will discuss the legal grounds for suing American Express and the steps to take to file a small claims suit. We'll also introduce a hassle-free way of suing with !
When Can You Sue American Express?
| | |
| --- | --- |
| Misleading Billing Policy | Misleading lending and billing policy, violating the Truth in Lending Act by providing false billing statements |
| Mishandling Refunds | Mishandling refunds, giving inadequate amounts of money for the damages incurred |
| Customer Mistreatment | Discriminatory customer services |
| False Lawsuits Filed, Incurring Damages | Surprisingly, Amex has wrongly filed lawsuits against some of its clients — causing the clients to incur damages |
| Tracking Via Mobile Apps | American Express wrongfully installs cookies, tracking you and saving your personal information without consent |
| Breaching Security or Plan Contracts | American Express breached its security and/or plan contract |
What to Consider Before Suing?
Before you sue, consider the following. If these three details apply to your case, you are likely going to be successful in filing your legal case before a small claims court.
Do You Have A Valid Legal Case?
Take a step back, reconsider the details of your case in an objective way. Establish a burden of proof — was a contract broken? Were you injured by American Express? Did you lose money as a result of these injuries?
Can You Sue This American Express?
Establish pre-filing requirements — you will have to prepare for hearings and depositions. Figure out the best method of alternative dispute resolution — is small claims the approach you want?
Have You Sent An Informal Final Demand?
Send a letter that is typed, with clear contact information. State what happened, the attempts you've made for restitution, and what you are willing to accept; should they not comply, state that you will file a lawsuit (in the letter).
Are there any alternatives?
Before suing, you can consider other options:

Negotiation
Mediation
Arbitration

Do you have evidence?
Do you have sufficient records to validate your claim? This includes but is not limited to:

Record of payments
Claim
Summary of events
Reasons for entitlement

How much will this cost?
Will you lose more than you'll earn? Often, small claims with legal representation are expensive and have a greater cost than the payoff of winning a lawsuit.
Was American Express Neglectful?
Although your case might appear to fulfill the requirements of a lawsuit, it is important to establish negligence in filing a Small Claims case against American Express.
Duty: Prove that American Express owed a legal duty to you under the particular circumstances
Breach: Prove that American Express breached its legal duty through specific actions, failing to act appropriately
Causation: Prove that due to American Express's negligence, injuries or damages were incurred
Damages: Prove that you endured specific damages because of American Express's negligence, using evidence to support your claim. You can use medical records, loss of wages evidence, or prove that you've lost opportunities through records of disadvantage
How to Sue American Express
Follow these steps to sue an individual; keeping in mind that often these steps are expensive, time-consuming, and confusing to the average civilian.
File a Verified Complaint –– File a document explaining your claim, cause of action, and purpose to the company you are suing.
File a Civil Summons –– You may need to complete a civil summons form, a document that can be found on many state courts' websites. The summons will need to be signed (issued) by a lawyer, court clerk, or judge.
Serve the Defendant –– Typically, most individuals hire a to serve the other group their papers.
Appear in Court –– You must go to and keep track of court appearances, the necessary paperwork required and steps that you need to take to help the case progress.
How to Sue American Express With DoNotPay?
American Express is a large corporation with immense ability, legally and arbitrarily. It will also not hesitate to exert itself to the fullest extent, so it might be difficult to pursue a lawsuit on your own. With the help of , the lawsuit-filing process is streamlined; making for a better chance at successfully filing, and winning! All you have to do is:
Log on to DoNotPay on any web browser and select "Sue Now"
Enter the dollar amount that you are owed (this could be lost wages or even adequate compensation to cover injuries and medical bills)
Select whether you'd like to receive a demand letter or court filing forms
Describe your reason for filing the lawsuit, and submit any additional details (including your photo evidence)
That's all! With DoNotPay, the process of suing American Express is covered in an instant! The robot lawyer will generate a demand letter or court filing forms for you, and a copy of your demand letter will even be mailed to American Express on your behalf!
Who Else Can DoNotPay Sue?
Thousands of users have used the Sue Now product to fight for their rights and get the compensation they deserve. Here are some companies has helped sue over the years:
What Else Can DoNotPay Do?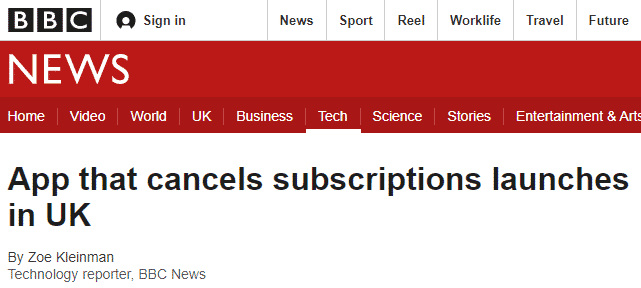 Not only does help you sue American Express, it offers a wide range of accessible services and assists you with: